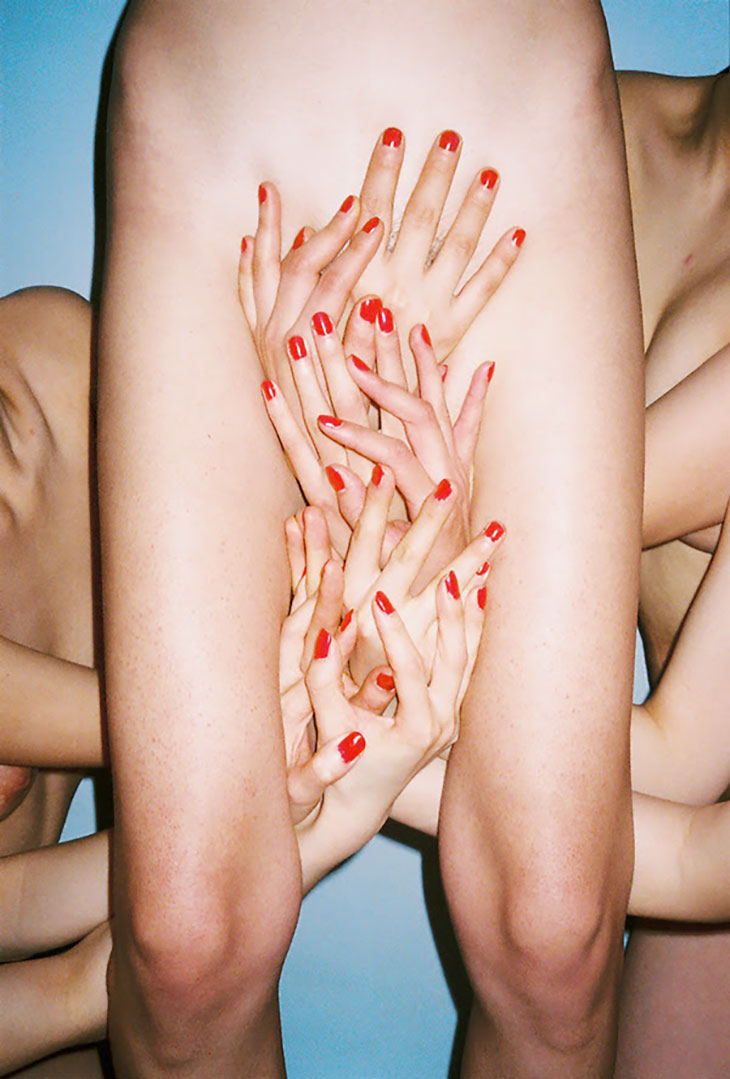 Fondazioni Sozzani hosts a retrospective dedicated to one of the most important contemporary photographers, Ren Hang. Opening on Saturday, September 12th, "Ren Hang, photography", features over eighty photographs, videos, books and magazines.
Chinese photographer, who tragically passed away in 2017 at just twenty nine years old, put the nude at the center of his work, exploring human body, sexuality, beauty, and vulnerability. His images connect the feelings, desires, fears and loneliness of younger generations in China.
People come to this world naked; so the naked body represents people's original version. By shooting nudes, you can feel the person's real and authentic existence through their naked bodies.
– Ren Hang
Hang's works have been considered a form of rebellion against the conventions of China's restrictive regime, where nudes and independent publishing aren't allowed.
I don't consider my work as a taboo, because I don't think so much about the cultural or political context …It is not my intention to challenge the limits, I simply do what comes naturally to me.
-Ren Hang
Ren Hang was born in 1987 in Chang Chun, in the province of Jilin, in Manchuria, and began to photograph as a self-taught since his early years of high school. At seventeen he moved to Beijing where he studied advertising, but leaving university early to devote himself to photography. He shot with a small 35mm point-and-shoot camera, handy and inexpensive, that he confessed he broke regularly. He was almost obsessive using it, shooting incessantly. His roommate and friends were his first subjects, but soon he received more and more requests from peers and fans who wished to model. – from Fondazione Sozzani
The exhibition is on view 13 September – 29 November 2020 at Fondazioni Sozzani.