Mercedes-Benz announced an unexpected collaboration with luxury designer Virgil Abloh this July, combining the fashion and art with one of the most popular Mercedes-Benz G-Wagen model. The car manufacturer took to Instagram to share a teaser of the collaboration, including closeups  of a very unique looking G-Wagen.
Virgil worked closely with Mercedes's chief design officer, Gorden Wagener, on a new creative endeavor entitled Project Geländewagen. The post shows elements of the home-scale replica including a retro odometer and bright yellow tire details reading GELÄNDEWAGEN (German for SUV).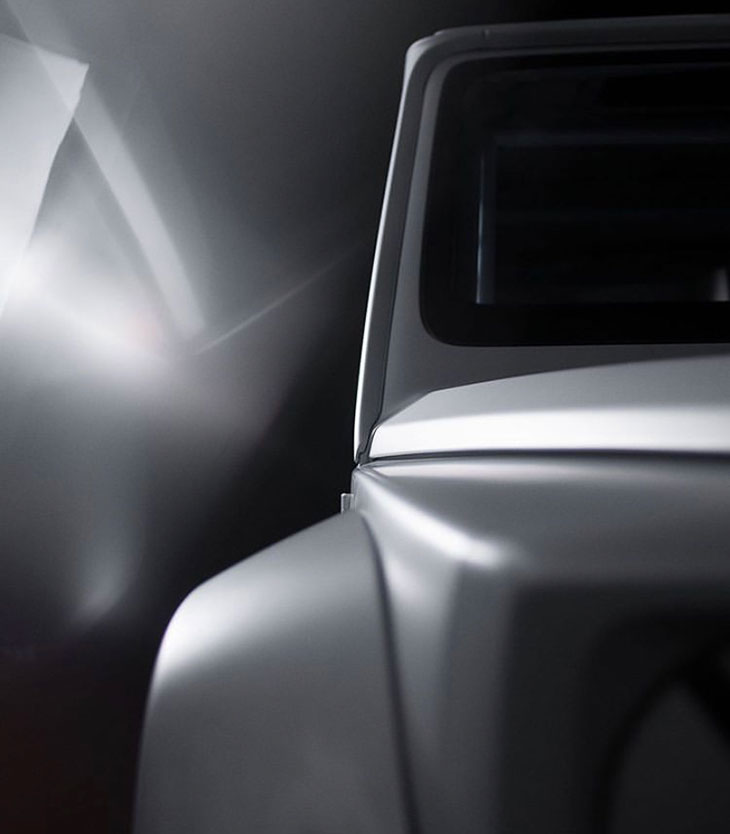 Besides being a luxury carmaker, Mercedes-Benz is a design company and luxury label. Together with Virgil Abloh and Gorden Wagener we created something never before seen in either of our fields.
Mercedes-Benz via Instagram
Virgil Abloh also shared a new shirt that design, that might be part of a collaboration.
The customized home-scale replica will be unveiled on September 8 and auctioned off to benefit organizations that support the arts.