Florentine Maison, Emilio Pucci presented Spring Summer 2021 collection short film which celebrates sophisticated beauty, femininity and soft elegance. Inspired by island of Capri and its luxurious cosmopolite appeal, the collection explores the rich stylistic heritage from the Marquess Emilio Pucci and redefines it for a contemporary wardrobe.
Following the successful collaboration with Christelle Kocher of Koché, this season, the brand has collaborated Japanese designer Tomo Koizumi on a capsule collection composed of 11 sculptural organza outfits. Pucci's vibrant colours blend with Koizumi's spectacular, frothing creations, creating a bold three-dimensional silhouettes, inspired by the archive "Vetrate" print.
Three of the collection's archival prints – namely "Piazzetta di Capri", "La Canzone del Mare", and "Conchiglie" – celebrate the island. Two floral prints, "Tropicana" and "Ortensia", highlight the femininity of the collection. Embroideries adorning the prints create lavish effects. The harmonious colour palette is exalted by the prominence of white garments which bring forth the beauty of the prints.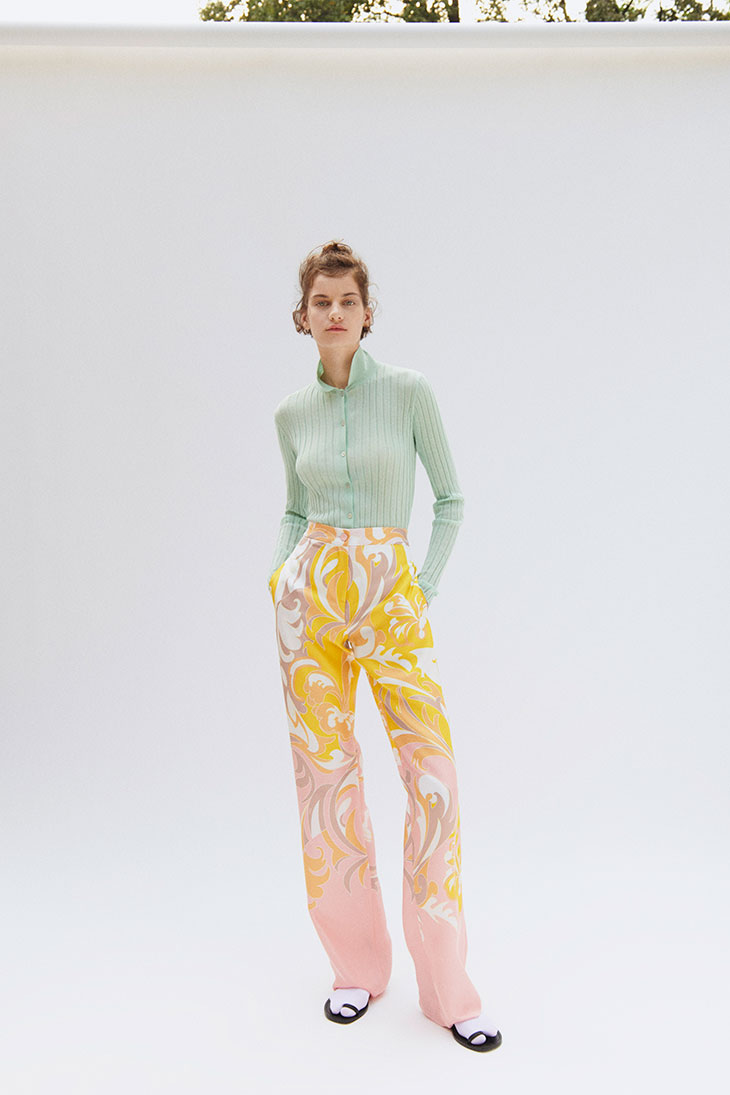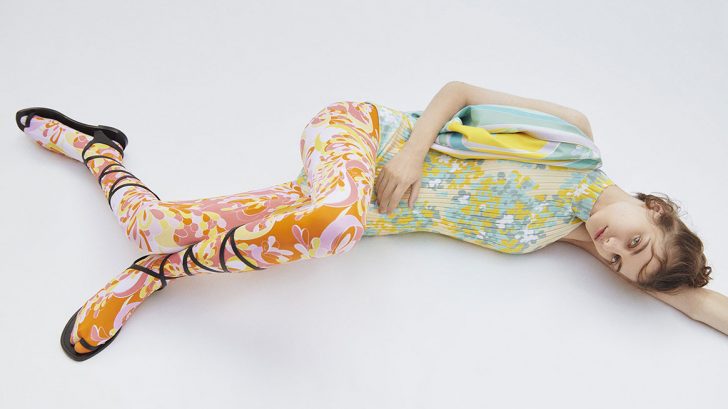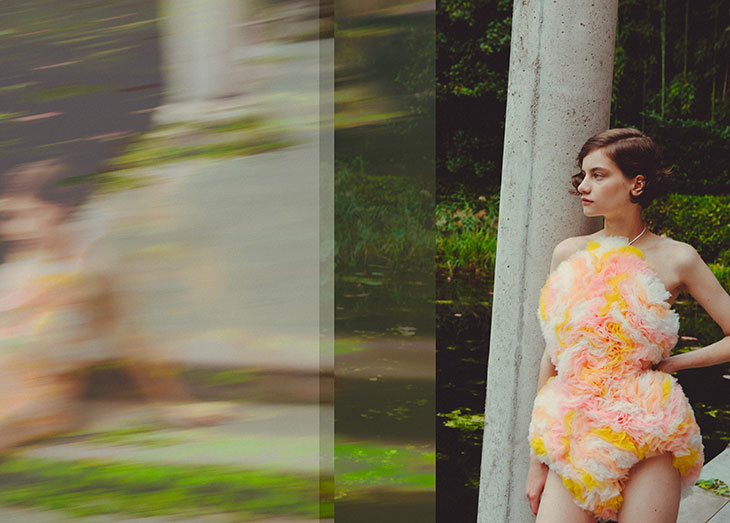 Short film "Sulla Riva"
Art Director: Antonio Piccirilli
Film Director: Tommaso Acquarone
Film production: Itaca Film