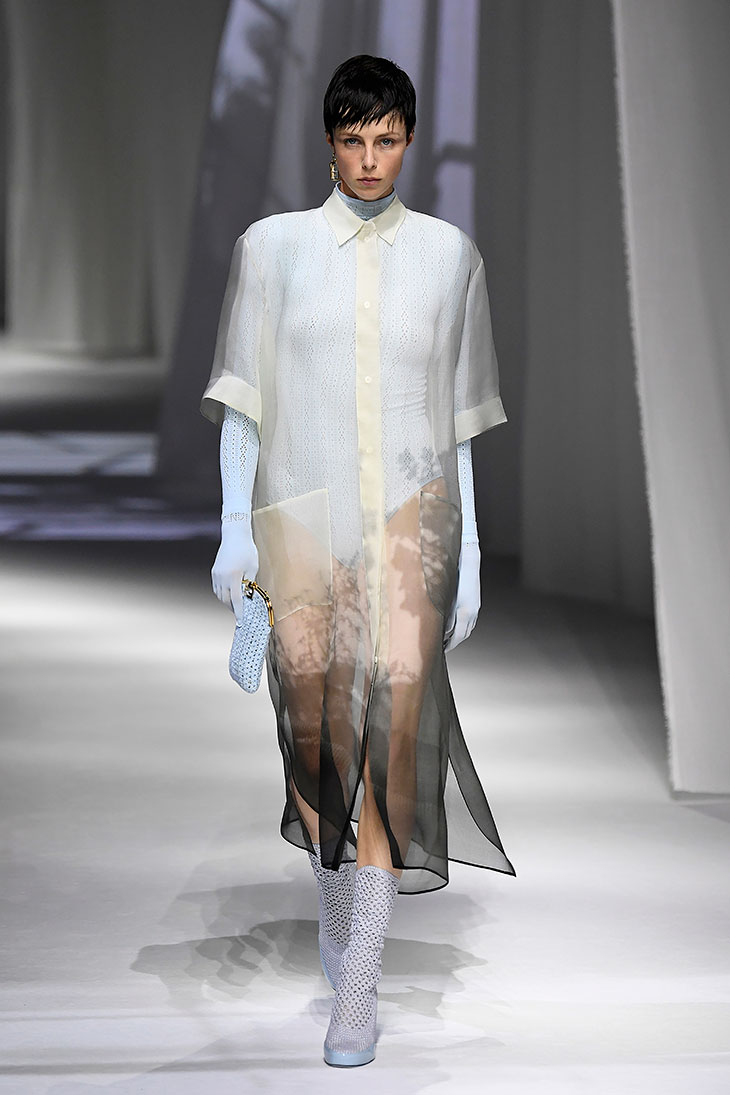 Discover FENDI Women's and Men's Spring Summer 2021 Collections, a patchwork of memories designed by Silvia Venturini Fendi. Seen through the looking glass, the collection is inspired by Fendi's time spent with family generations reunited at home in Rome.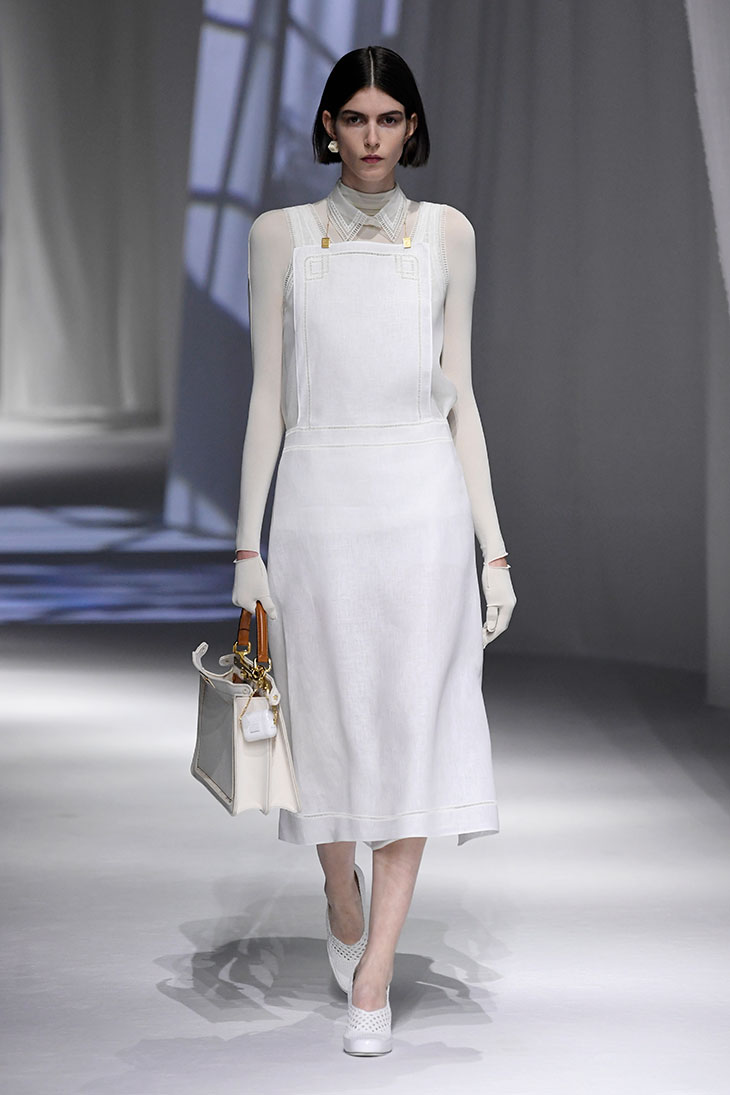 From the inside looking out, and the outside looking in, shadows and reflections are cast across the collections. Intimacy is abstracted through signposts of domestic life – a trousseau of stories unpacked and unfolded in a weaving together of the precious and the plain. The purity of linen is vital: romanced with cotton, feathers, fur and eiderdown quilting, it conjures images of embroidered bedding and tableware – maternal souvenirs passed down from mother to child. A flaxen palette breathes in natural shades of wheat, milk and honey amidst reflections of sky blue and cardinal red, as cinematic black and white shine like spotlights cast on cloth. Windows – metaphorical and physical – are a leitmotif impressed upon garments in a game of transparency and texture throughout. – from Fendi.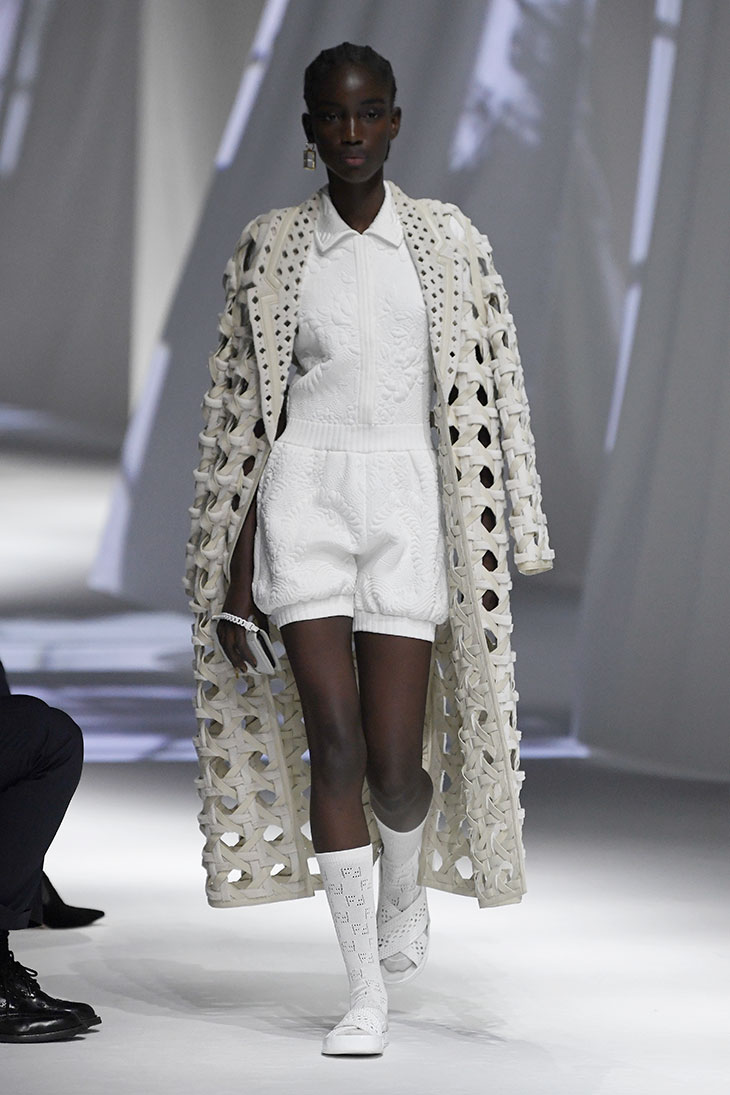 Acknowledging the gravity of a moment, clothes tell stories of the rigour of Italian craft and the emotion of our universal experience – FENDI workmanship applied under surreal circumstances.