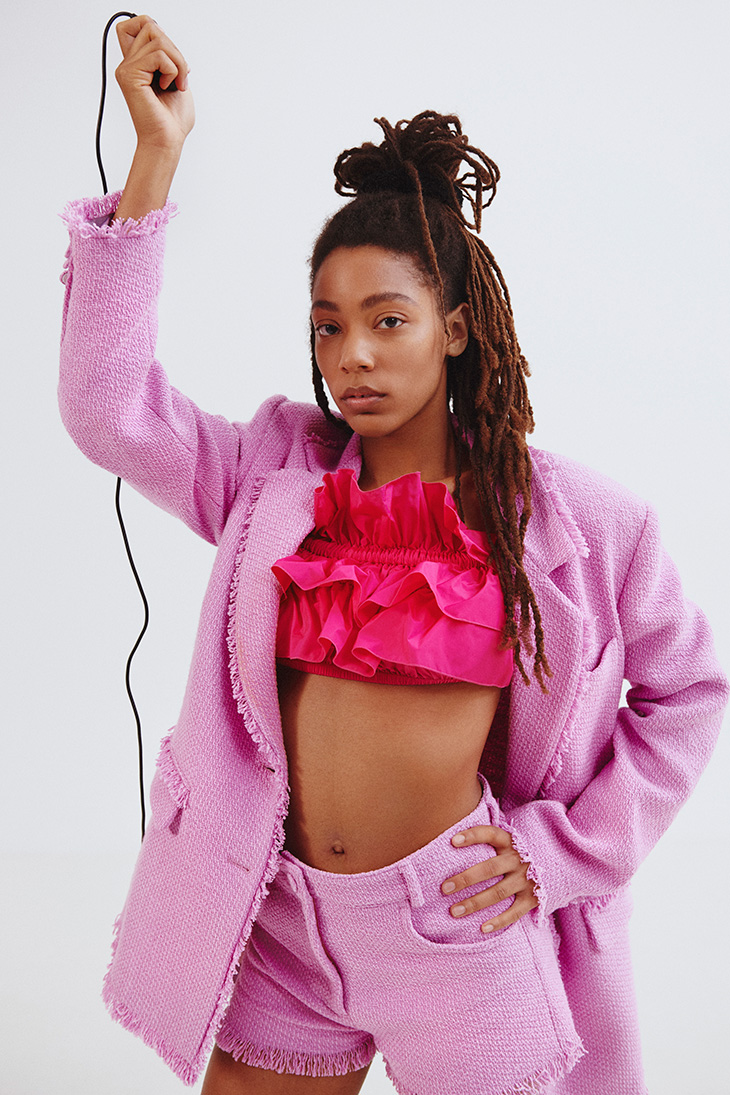 Creative Director Massimo Giorgetti enlists film maker Liam Cushing to create an engaging new visual for MSGM Spring Summer 2021 collection. Models in front of the lens are sharing their personal moments in an interview prepared by Nadeesha Dilshani Uyangoda.
RELATED: SPRING SUMMER 2021 COLLECTIONS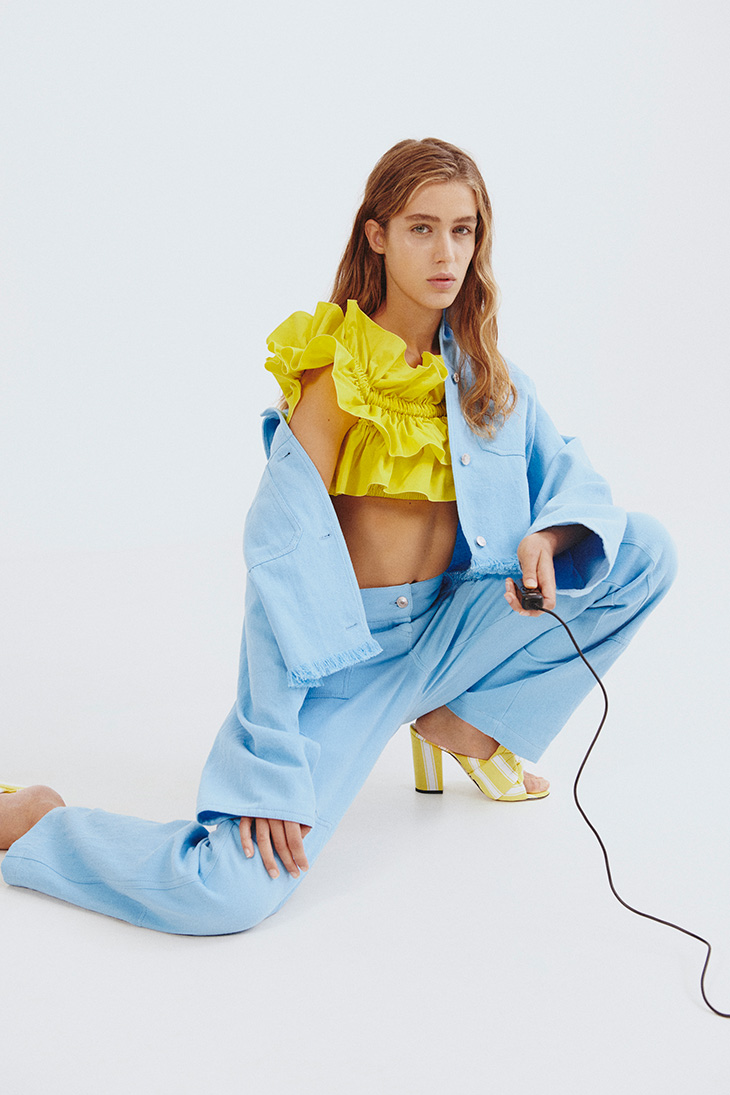 The film and lookbook feature Angela Xu, Camilla Vettore, Chaikra Maximus, Frances Wilks, Ilona Desmet, Luisi, Martina Boaretto, Naomi Oke, Roberta De Titta, Sofia Conocchiari, Zinnia Kumar and Zoe Natale Mannella. The girls coming from diverse backgrounds were styled for the session by Robbie Spencer. Their stories are especially empowering for today's moment as the brand quotes "Hard times are interesting times" and their stories connect us further with story MSGM would like to tell. The brand has shared:
For MSGM, the difficulties of recent months have turned into a unique opportunity to imagine new approaches, to experiment with new strategies, to embrace the challenge of sustainability. But above all, to tell stories, to create conversations around fashion, beyond fashion. This objective has led to the creation of a new portrait, Self Portrait of a Generation, introducing the new Spring/Summer 2021 collection.
The casting features models who are as always much more than that, they are young designers artists and activists. MSGM and Giorgetti present their collection with help of these 12 young women who share their own personalities and their own reflection on what is the most important – the everyday life.
The lookbook was styled by Robbie Spencer, but the girls were encouraged to select their own looks. MSGM team adds:
The entire collection is born from a reflection on one's origins, from a retrospective exploration of one's past performed as a creative action of one's future. MSGM looks back at Romagna. But it is a different Romagna, suspended between beaches and countryside, between the beach umbrellas on Luigi Ghirri's beach, already well established in the MSGM creative landscape, and the wheat fields and vineyards inland.
Discover all the thirty-six looks from MSGM Spring Summer 2021 collection in our gallery: