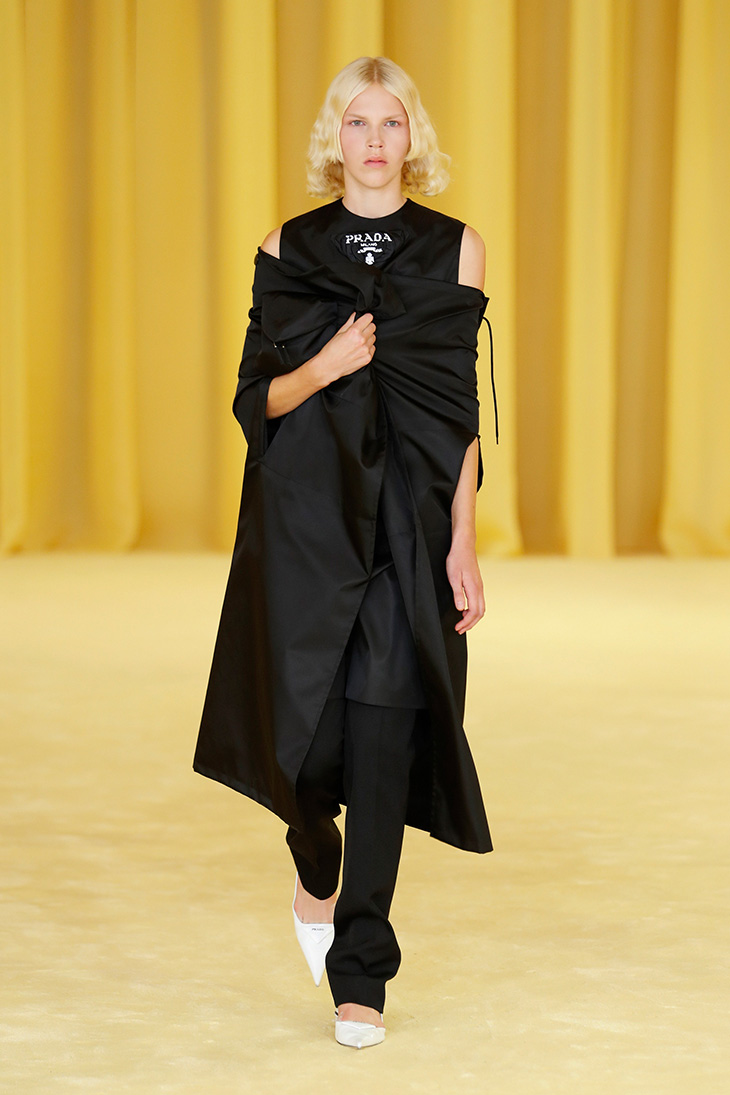 PRADA Spring Summer 2021 womenswear collection even more than six months since it's initial announcements remained one of the most expected moments in the fashion industry right now. The new collection is the first outing of the Miuccia Prada and Raf Simons partnership announced earlier this year. Prada has opted for a no-audience runway to present the new collection, presented with a lookbook as well as a specially recorded runway video (available above).
In addition to the runway video Miuccia Prada and Raf Simons sit down to answer the questions not coming from select journalist but from the online audience. The new design duo has answered the questions sent from all around the world by both young and old fans of the fashion house. Their mutual Q&A with the audience is available in the video after the runway presentation film.
Prada Womenswear Spring Summer 2021 collection features 40 looks embodying a striking mix of the two designers and their signature aesthetic. Yellow in addition to the already welcomed Prada total black dominates the new collection. Label's signature prints are mixed in with Raf Simons graphic treatments in a number of looks.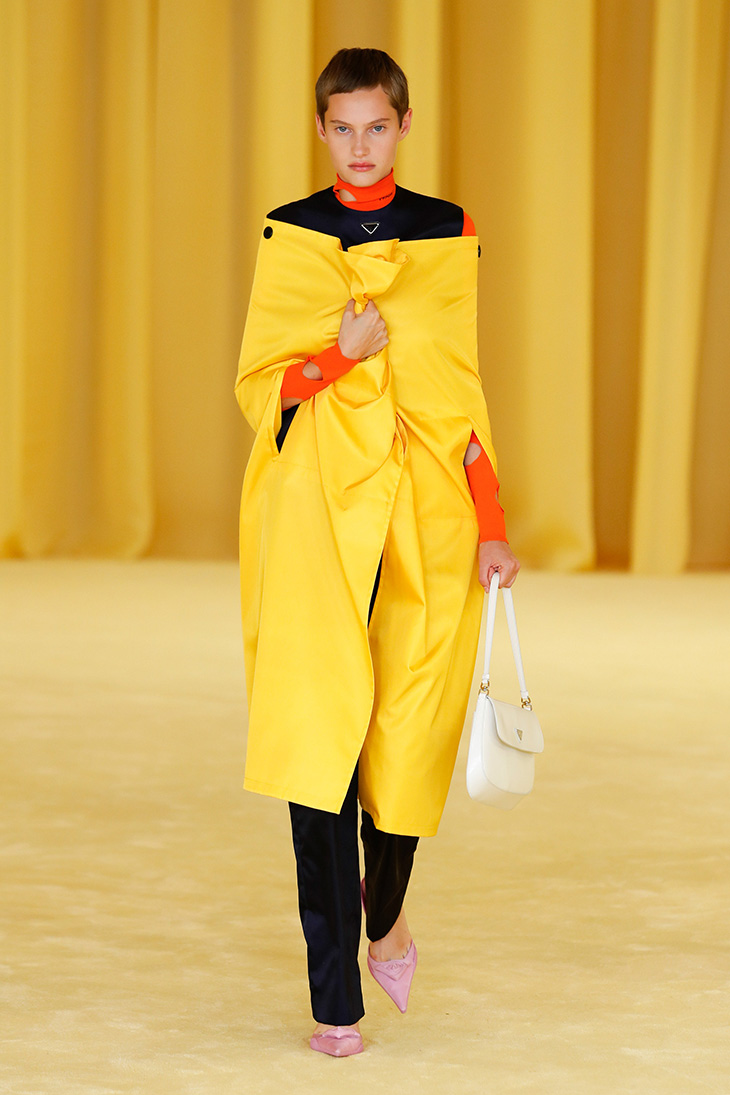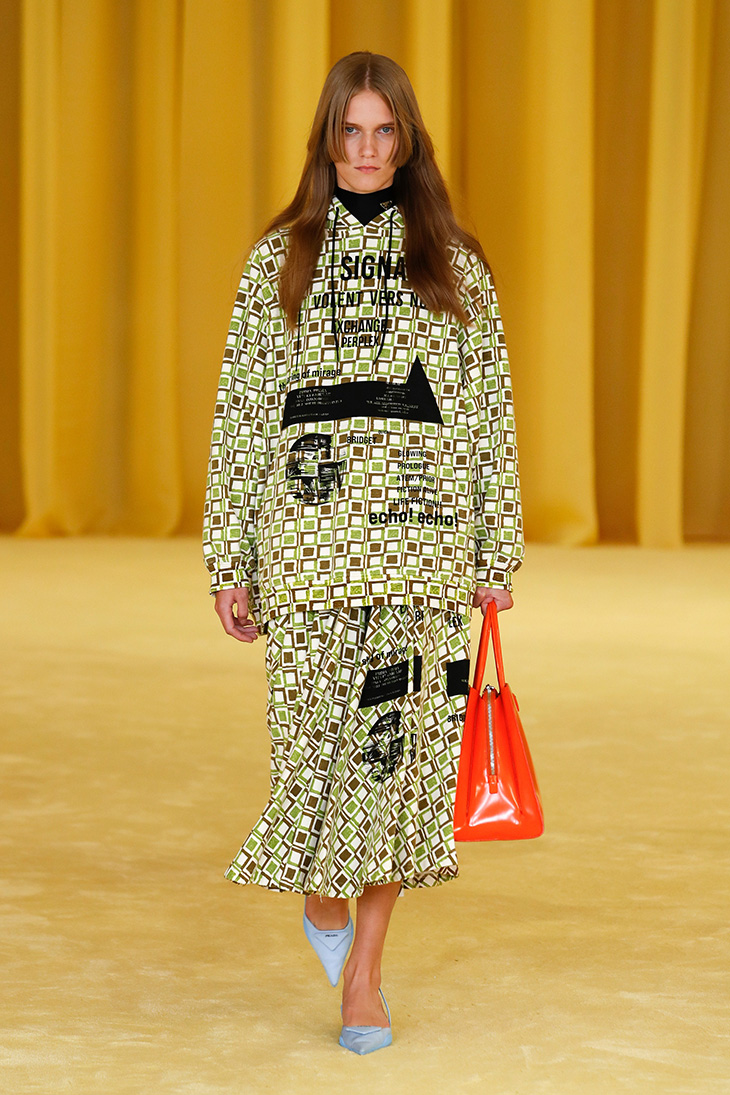 See all the looks from PRADA Spring Summer 2021 in our gallery: