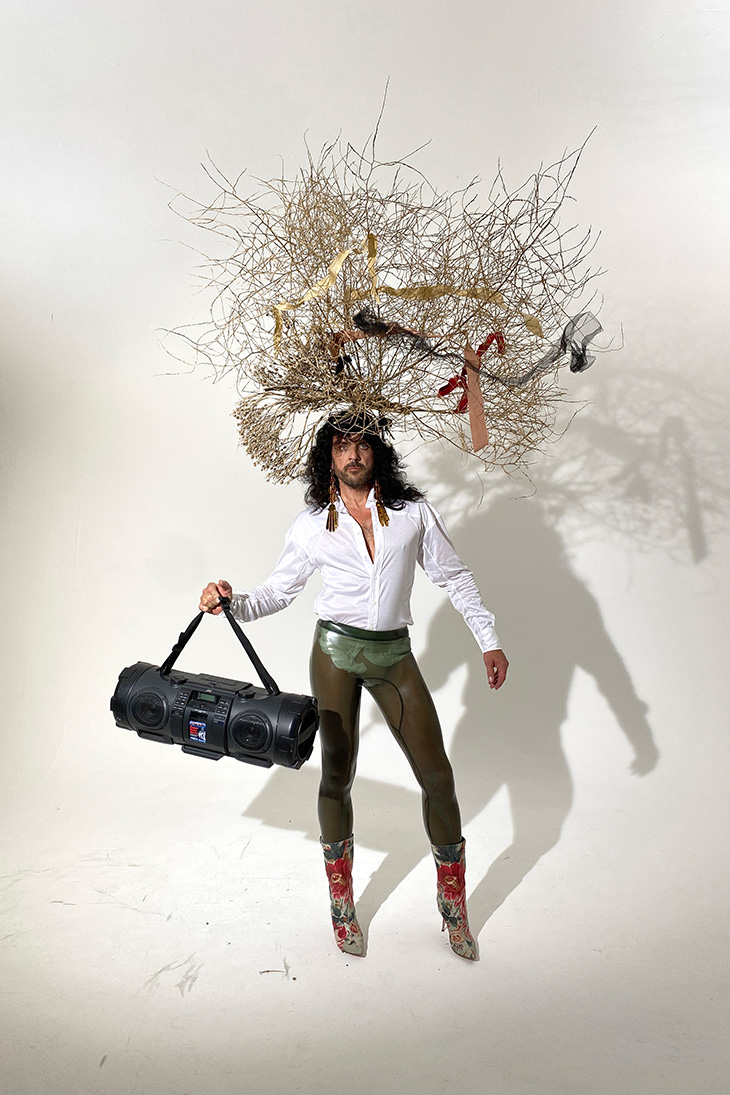 For the Spring Summer 2021 season "Andreas Kronthaler for Vivienne Westwood" has switched its striking runway shows for a digital lookbook and video presentation with covid19 precaution in mind. Kronthaler had Vivienne, Sara Stockbridge and Vita Leandra at Not Another Agency recite poetry while posing for the lookbook shoot (video above). The photos and the video are captured on an iPhone by Andreas Kronthaler himself. The designer has shared:
I had already designed this collection before Covid: small, existential and essential, our model for the future. A red and white check jittery fabric sheath dress. Union Jack windswept draped strapless dress, banana trouser suit and crutch mini.  Stiff upper lip: rugby shouldered DB, khaki linen hobble skirt worn with sky blue oversized shirt, or – shirt can be a mini dress – Unisex. A jaded jade green moiré with swirling watermarks on corsets, mini bomber; pretty tea ceremony dresses sprigged with flowers, mint green satin waspy dress. Fine mercerised white cotton jersey, tailored. Cotton is a precious fabric. Likewise: the sexiest evening dress in black cotton jersey.
Both Vivienne and Andreas are for many seasons behind us sending a strong anti-consumerism message. The same goes hand in hand with today's ready to wear by brand such as Westwood, bringing forward the importance of creating a wardrobe of timeless pieces. Thus making the same a true investment for the future. The fashion house and the designer accordingly shared the message: Save the world > Let fashion find its own way: Buy only what you need > Quality vs Quantity.
Strive towards more sustainable fashion industry shapes the collections for Vivienne Westwood. The Spring Summer 2021 garments are created out of N.B Fabrics which are Recycled, Eco, Bio, Organic, FSC Certified.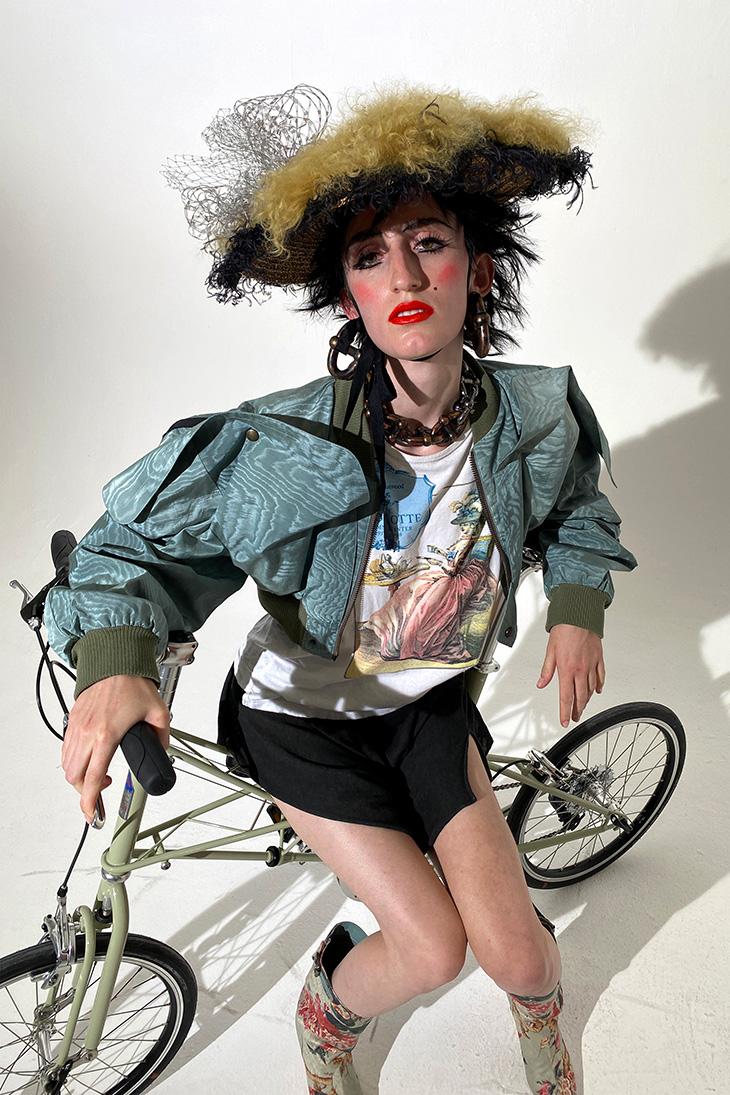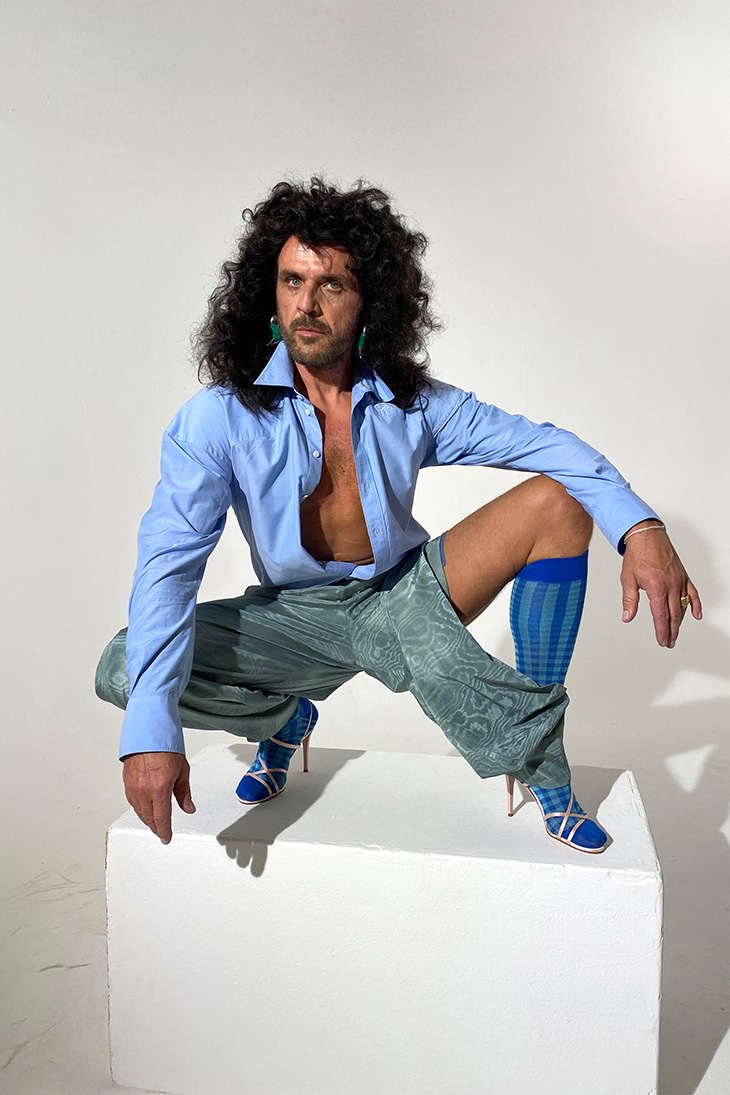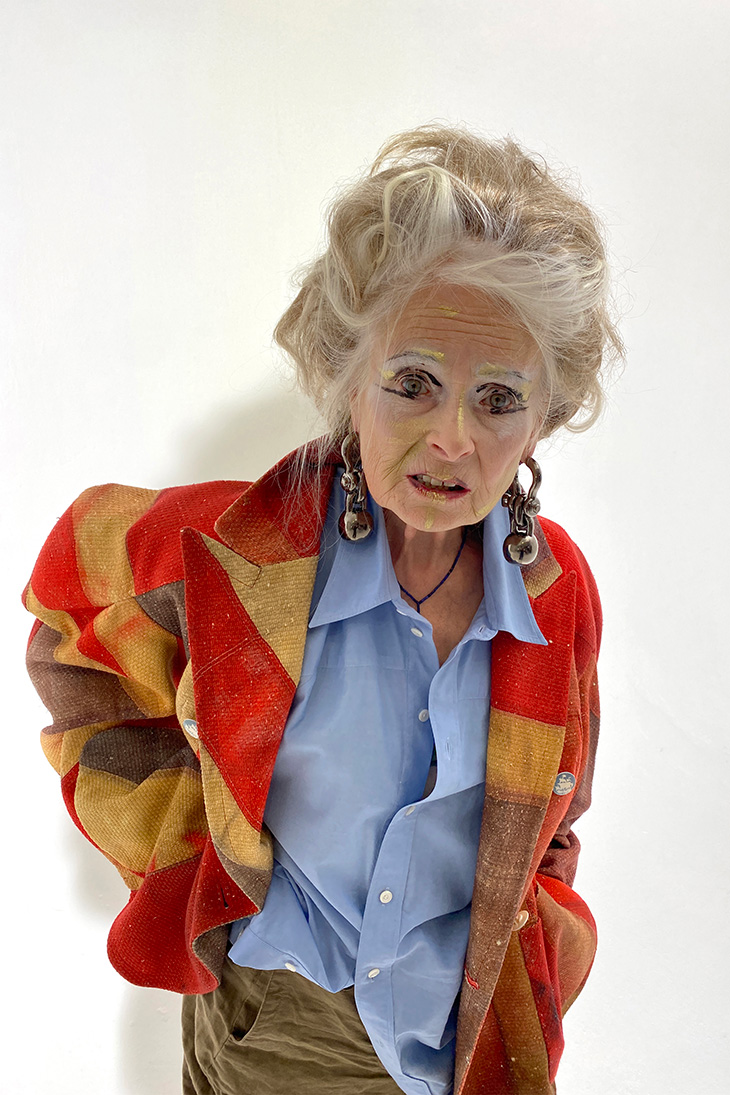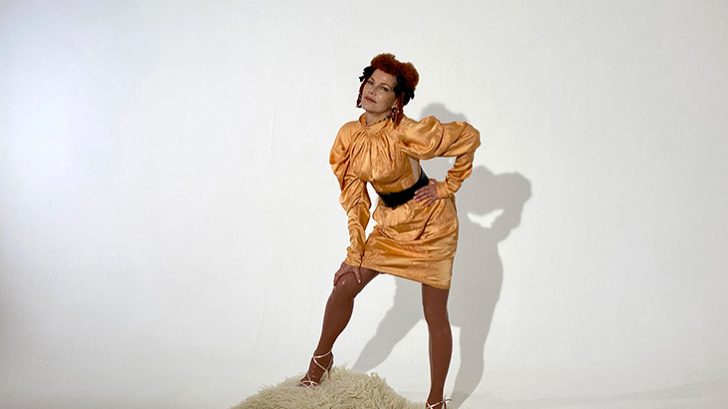 Photographer Andreas Kronthaler (shot on iPhone)
Photographer/Lighting Assist Karin Xiao
Creative Direction Christoph Dobringer
Styling Andreas Kronthaler & Vivienne Westwood
Hair Shiori Takahashi at Streeters
Make up Isamaya Ffrench at Streeters
Nails Cherrie Snow
Production Manager Joshua J P Davidson
Production Leylu Rolland
Archive Manager Dolce Cioffo
Video Andreas Kronthaler (shot on iPhone)
Talent Vivienne Westwood, Andreas Kronthaler, Sara Stockbridge and Vita Leandra at Not Another Agency