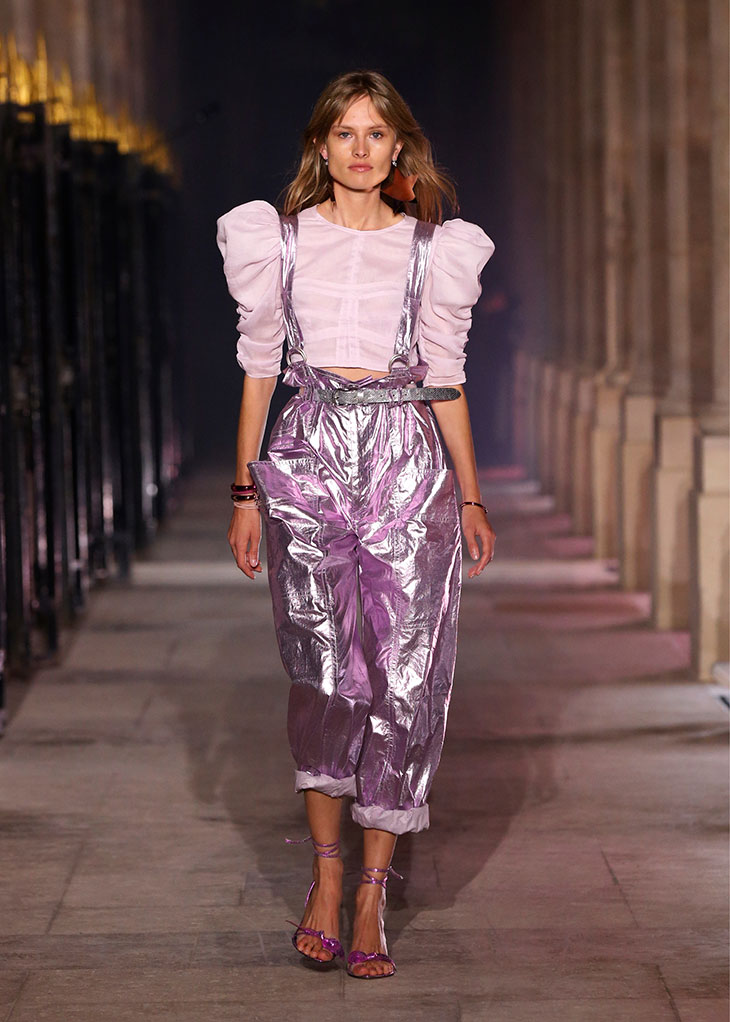 Isabel Marant presented Spring Summer 2021 collection during the ongoing Paris Fashion Week. A burning desire to go out, dance and escape, the collection translates a need for freedom, space and lightness into silhouettes.
Inspired by the style of flamboyant 80´s icons, from Debbie Harry to Kim Wilde, the collection features the hues of  fuchsia, red, blue and silver.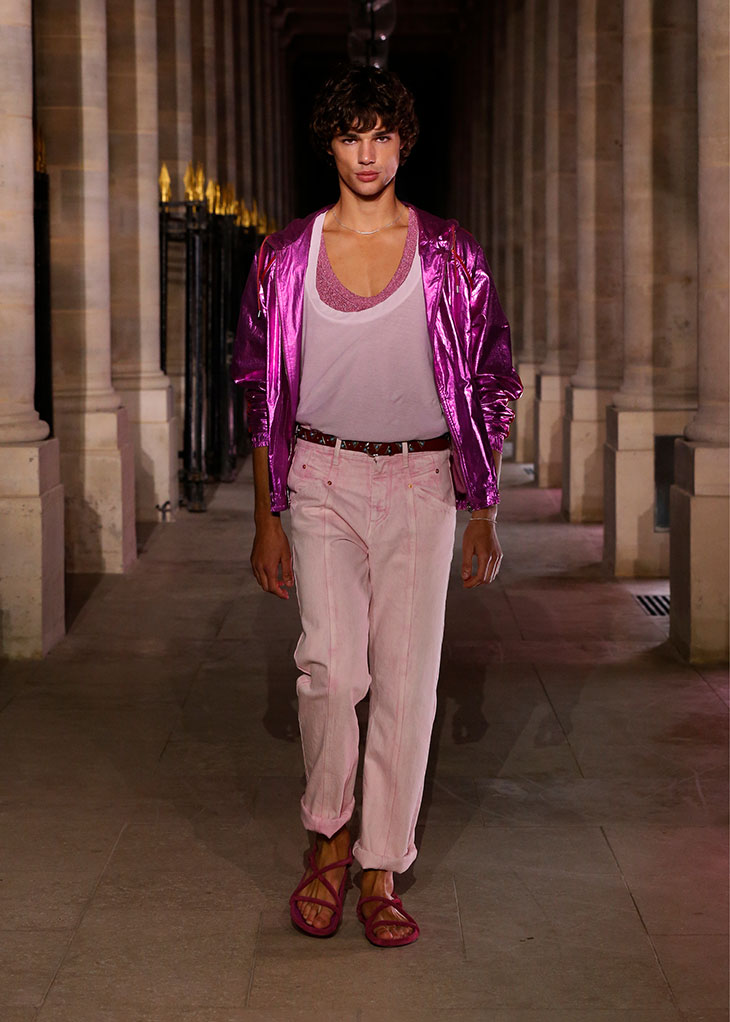 Looks are ever so versatile. Oversized jackets to be left at the coat check only half-conceal evening wear. For shoes, the Isabel Marant girl hesitates between boots and a pair of sandals strapped around the ankles. The ambiguity between woman and man is further enhanced by men's silhouettes, whose colors, dazzle and proportions merge with the women's wardrobe. – from Isabel Marant.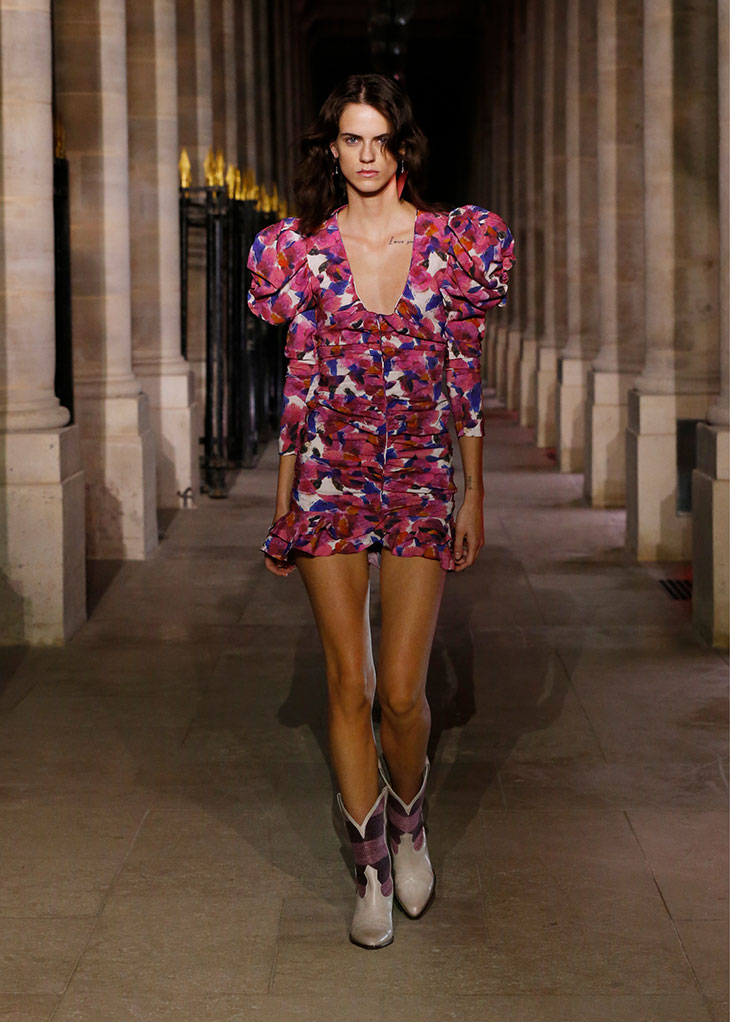 This collection is a celebration of love. A profusion of multicolored graffiti hearts that blossom out all over a short-sleeved jumpsuit is a print signed by Los Angeles-based artist Amber Goldhammer.