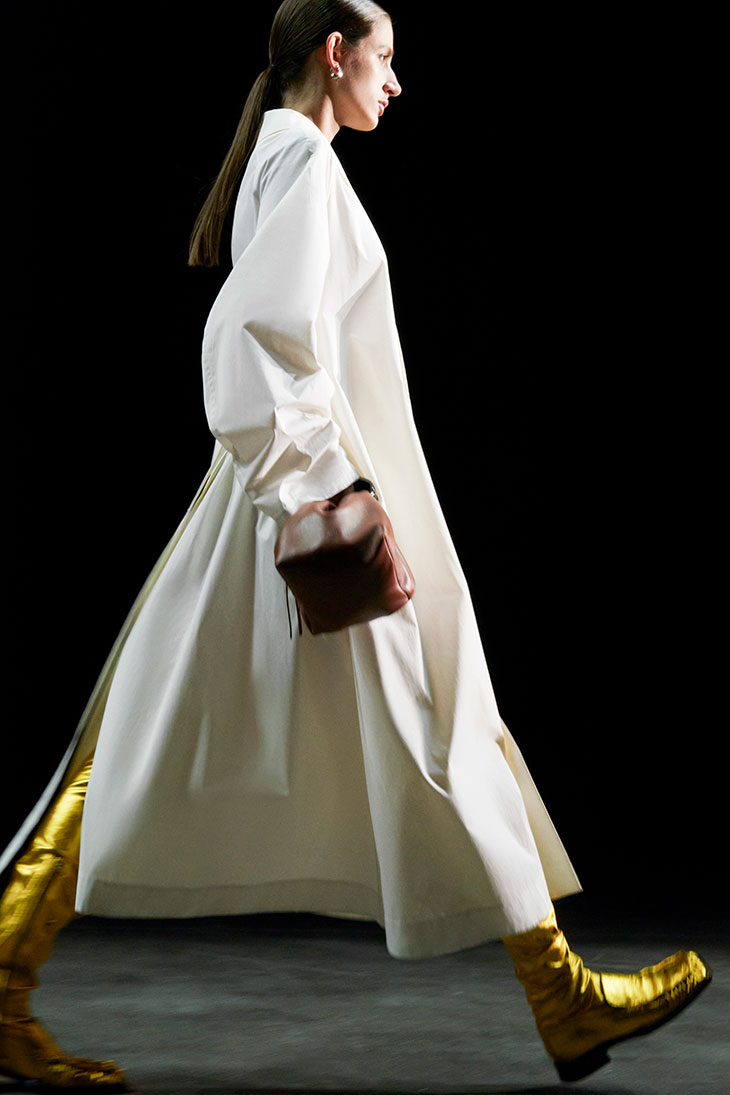 Designers Lucie and Luke Meier presented JIL SANDER's Spring Summer 2021 collection, with focus on extremely feminine tailoring, craftsmanship, and attention to detail.  Neat, positive and radiant, the collection speaks of patience and of a true sense of time, of lasting things and values.
In today's atmosphere questions abound, yet beauty and quality remain essential. Consciousness, appreciation, and positivity are what can help us all move forward. The collection celebrates these ideas.
Handwork is always important for Lucie and Luke Meier with garments constructed or detailed by crocheting, pleating, smocking, and embroidery.
The colour palette, ranging from white to black, is rich in natural hues: butter, pale yellow, powder, cream, burgundy, cocoa and deep blue. With accents of gold, glowing yellow, red, and copper.