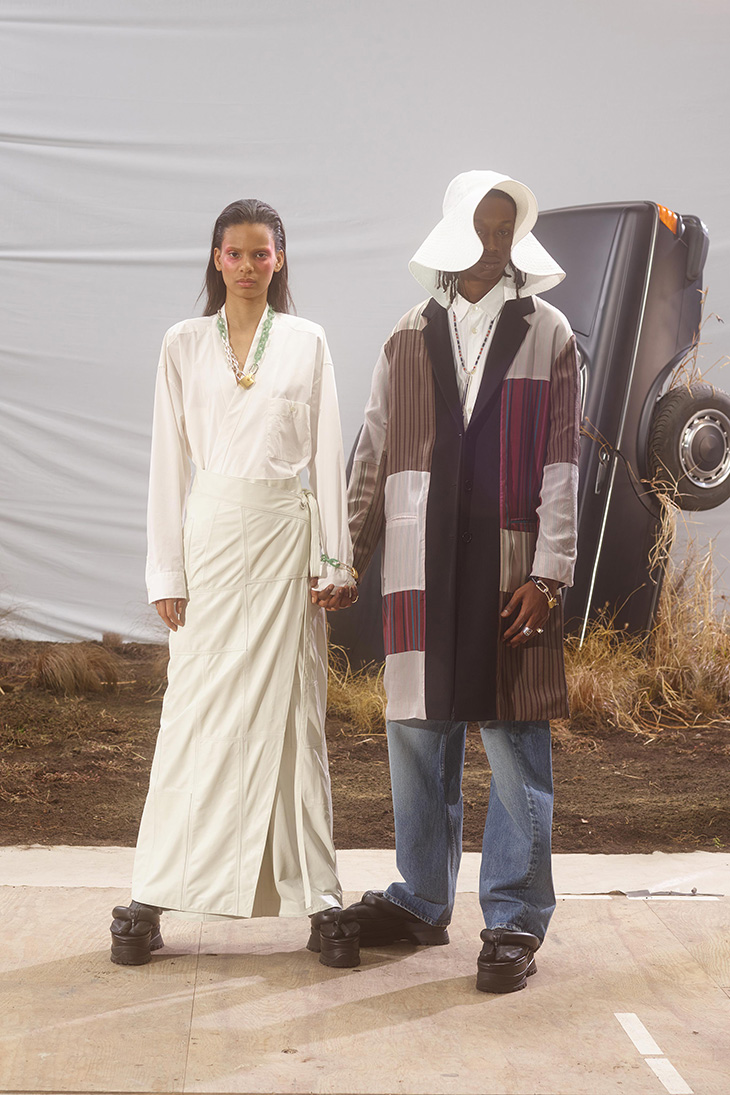 AMBUSH® ready to wear is only into its third year of ready-to-wear collection and the Fall Winter 2020 is undoubtedly one of the label's strongest to date. YOON Ahn and her team have prepared a strong mix of men's and women's look for the ongoing season. The team has focused on oversized pieces with a strong nod to outerwear. While jewellery is the integral part of the AMBUSH® brand the clothing design this time stands on it's own.
SHOP AMBUSH
AMBUSH® team shares:
Timeless classics are infused with a contemporary flair, as staples are reshaped and reimagined in generous silhouettes. In a nod to tradition, kimono collared jackets are layered with billowing linen trousers, resulting in a collection ingrained with organic textures and natural materials. The vintage inspired jewelry is imbued with signature motifs, as sterling silver chains are blended with natural stones creating a seamless hybrid of past and present. Inspired by the beauty and relaxed sense of time ever-present in the Japanese countryside, creative director YOON presents a collection which encapsulates this sense of serenity, as traditional crafting techniques reimagine classical motifs for contemporary wear.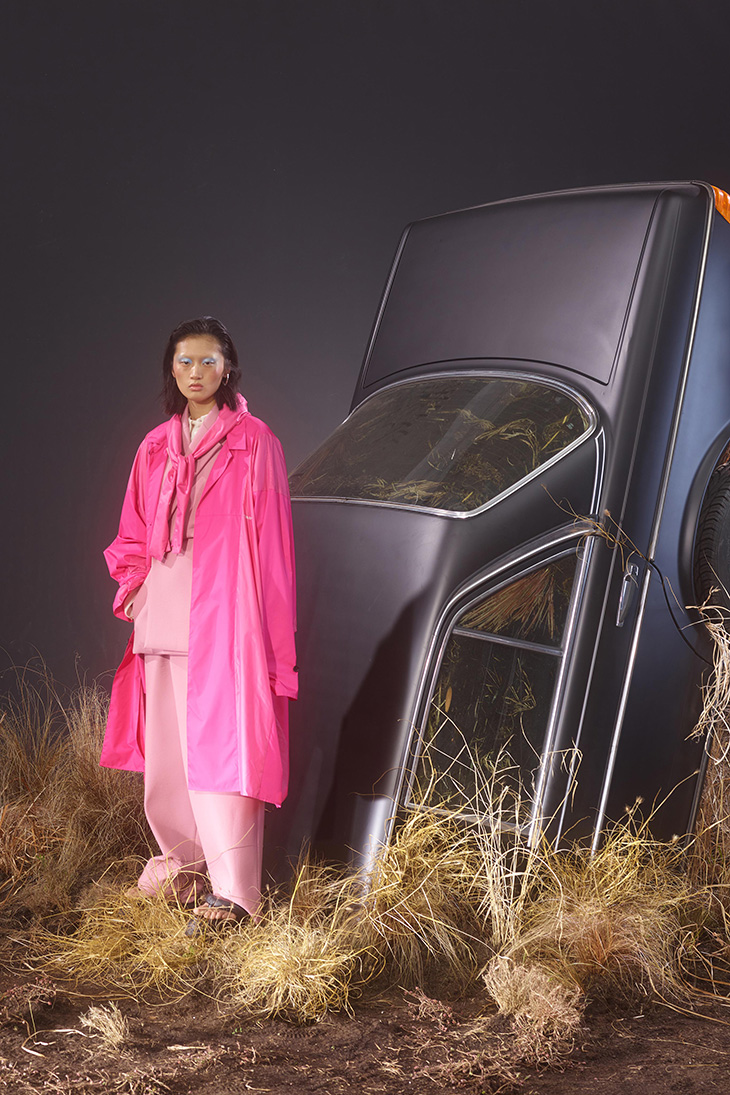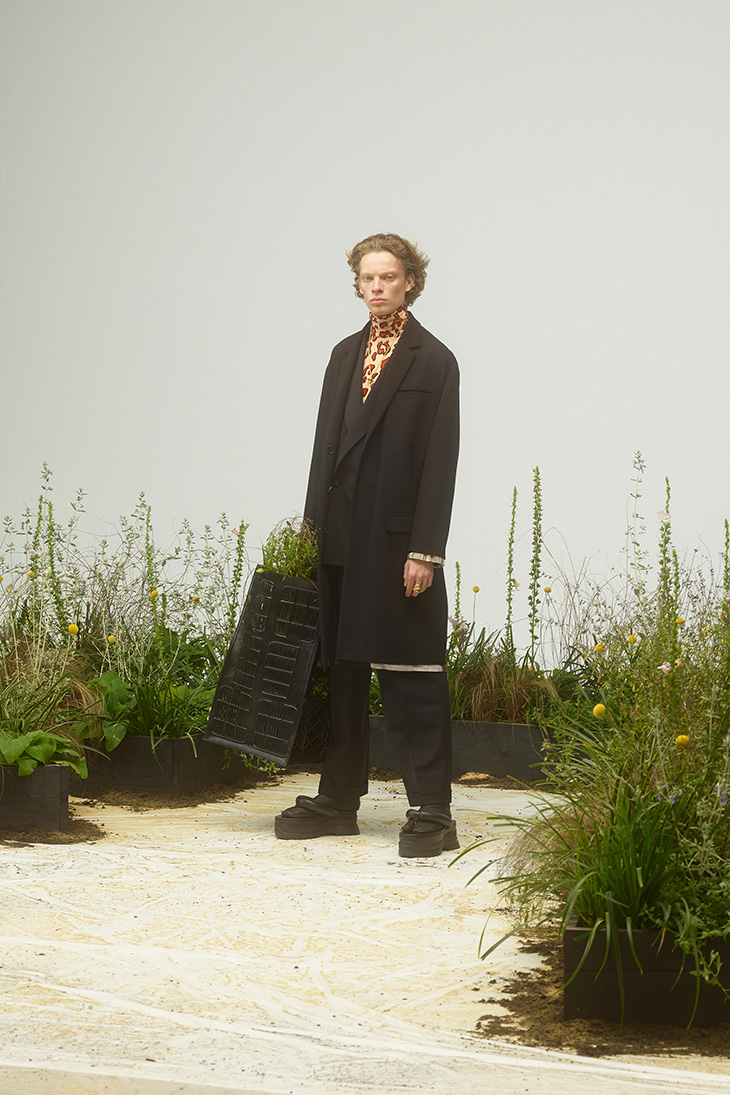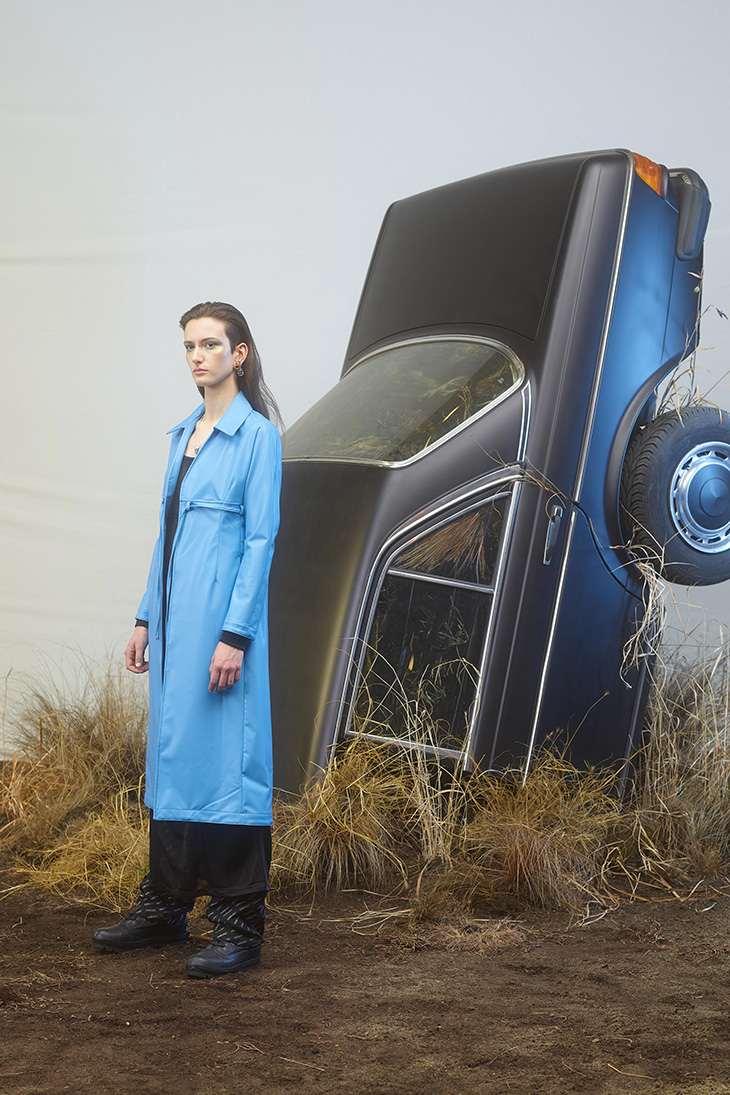 RELATED: Gentle Monster x Ambush Collection
Discover all the men's and women's looks from AMBUSH® fall winter 2020 collection in our gallery: