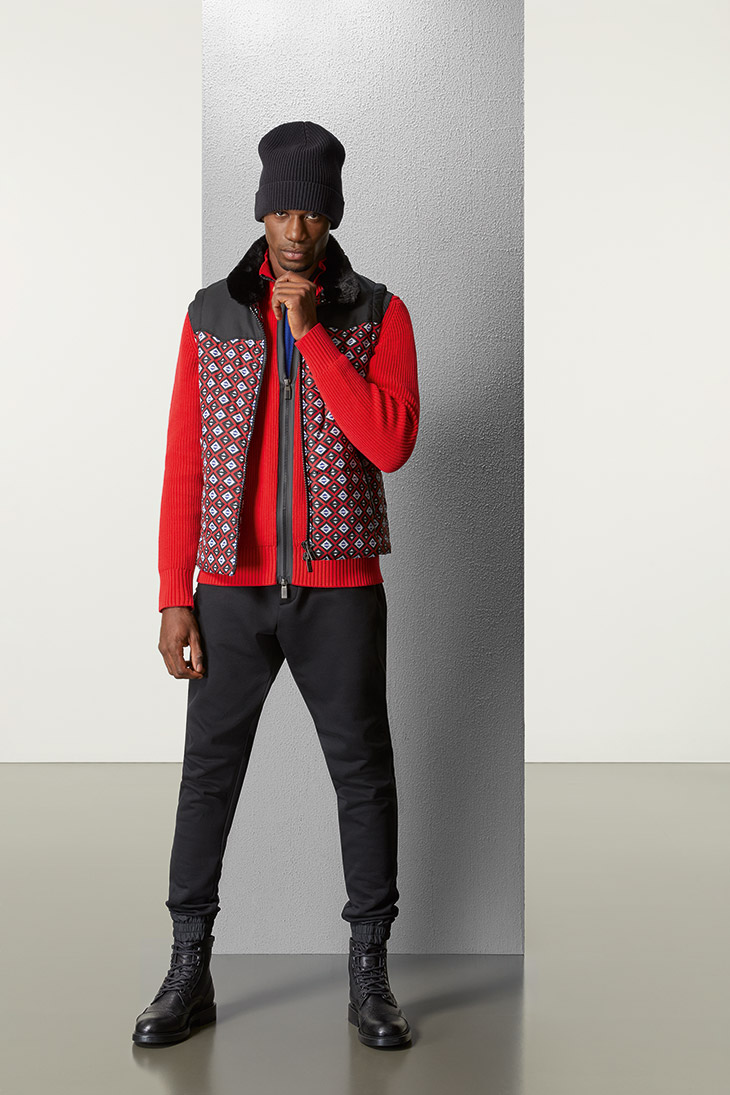 Italian brand CANALI presented their Fall Winter 2021 menswear collection, that celebrates the vitality and energy of the '70s, while staying true to brand's canons of elegance, innovation and contemporary taste. The collection features three segments: Canali 1934, Exclusive, and Black Edition. Canali 1934 translated the '70s sober, warm, earthy colours and geometric patterns in a urban style. Exclusive collection embodies refined elegance, this season the inspiration came from the'70s lines. Black Edition that focuses on functionality and distinctive style, was inspired by the world of '70s speed sports.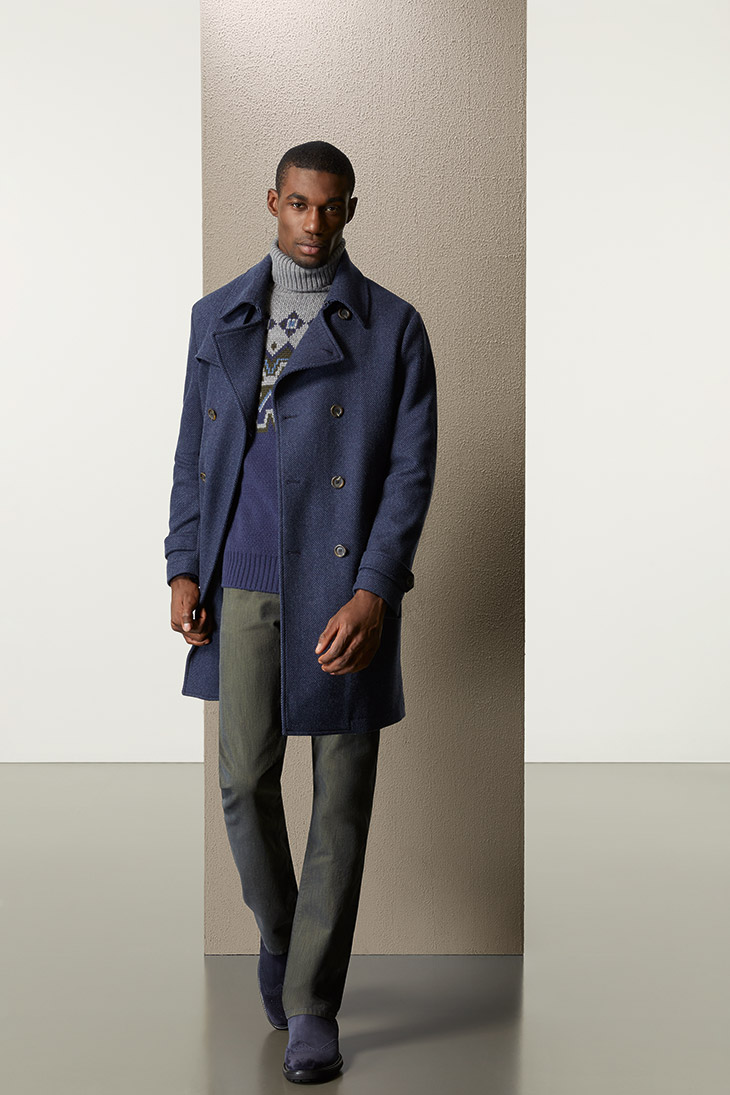 "The houndstooth motif in warm beige tones renews iconic garments from the male wardrobe, such as the Saharienne jacket and the carcoat; the same motif is reinterpreted in a macro key, transforming a traditional pattern into a modern graphic symbol that enriches the knitwear with jacquard workmanship. In the outerwear, leather embellishes the jackets: the combination of nappa and suede in shades of burgundy with contrasting stitching alternates with full-grain nappa in avio green. The iconic trench coat, dear to Canali's historical tradition, maintains stylistic details, such as the belt at the waist and the wide collar, but is renewed in materials, through the use of velvet or a Seventies-inspired wool-cashmere blend that transform it into a soft and practical coat.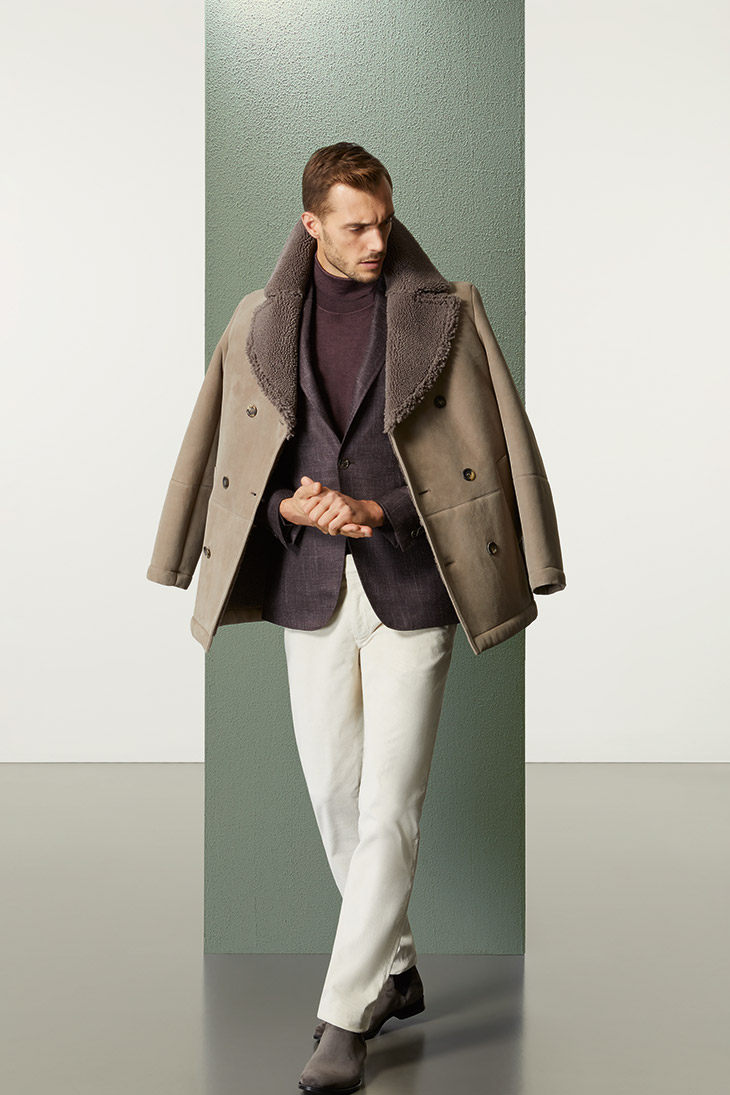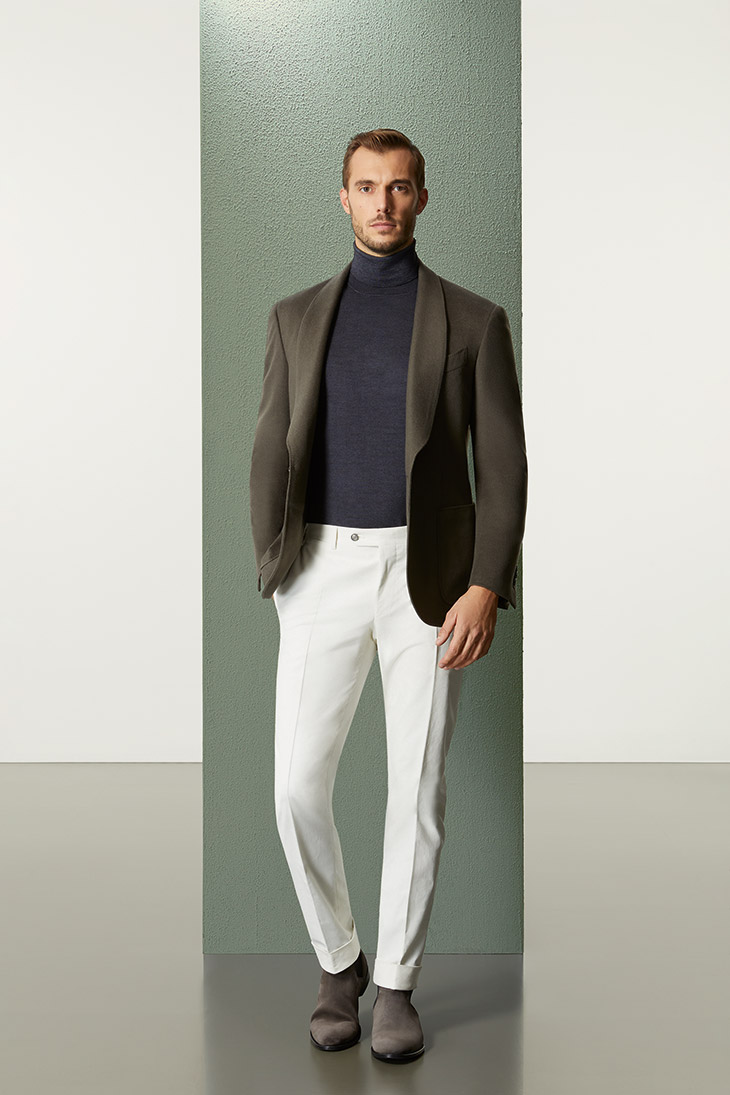 The exaltation of stylistic elements of the highest sartorial tradition continues with the Dandy styling which expands in the offer with three-piece suits with gilets and suits with soft shawl lapels that are added to the classic peak lapel. The keywords are "luxury" and "exclusivity" and every detail helps to recreate this mood. Noble yarns, such as cashmere and silk; precious materials, such as leather and fur; stylish details, such as inlays, braids, rhomboidal geometries and zigzags evoke the '70s trends. The palette of colours also recalls that iconic decade: it ranges from cream tones, moss green, dove grey and blue to off-white and bright white. The search for Exclusive luxury is also expressed in the outerwear in fabric and leather: peacoats alternate the use of new materials and finishes, from Seventies-inspired curly-haired brushed sheepskin to jersey in a lightened wool-silk blend and natural stretch. Quilted parkas are presented in a luxurious water-repellent wool-cashmere twill, while leather with nubuck treatment characterises the leather blazer, making it soft and silky.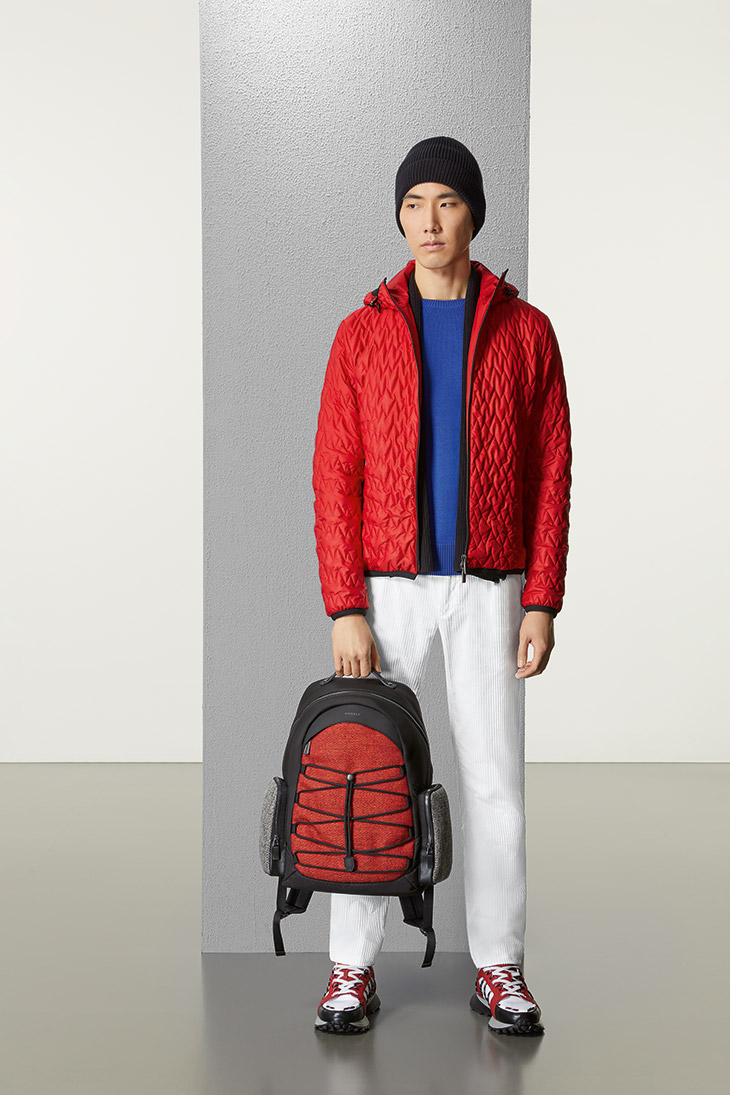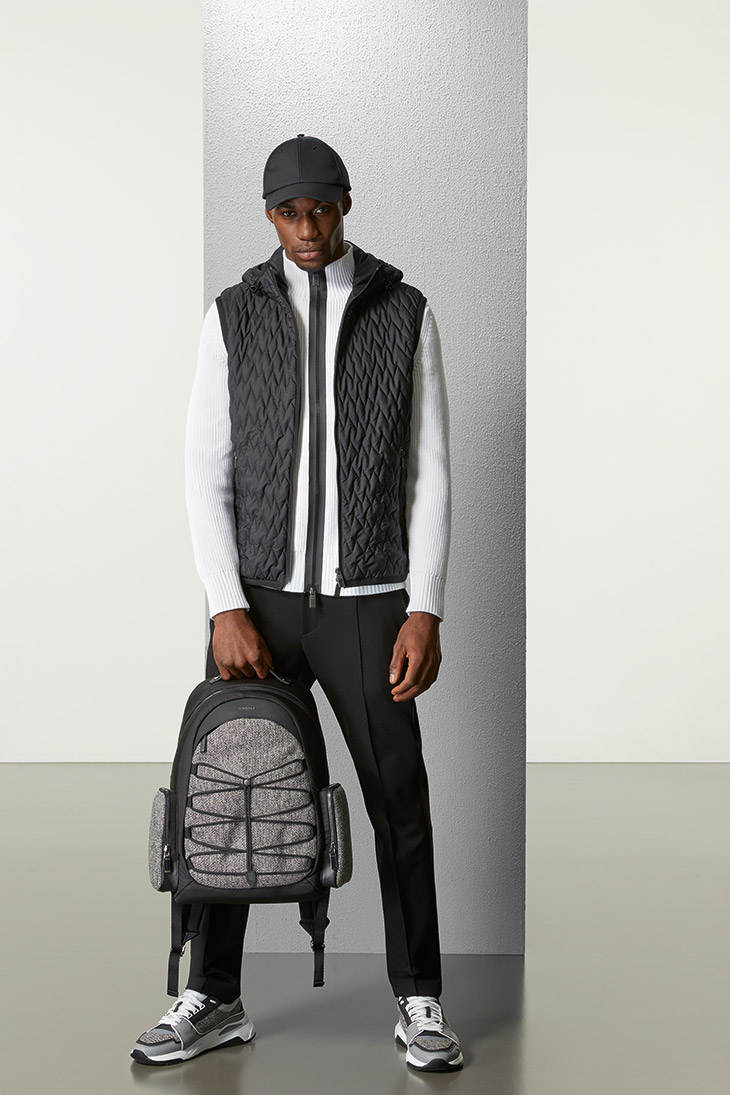 Black Edition rediscovers the colour-blocking and solid shades, such as racing red or electric blue, of ski suits and racing suits, confirming itself as Canali's research laboratory. As in the past, we find an explosion of bright and decisive tones and the use of primary colours alongside black and white combinations. An ensemble of aesthetics and outfits that, thanks to polygonal and intertwined geometries and refined workmanship, such as the quilting with the "mountain" motif of ultralight outerwear, becomes the expression of a style with strong personality." – From Canali