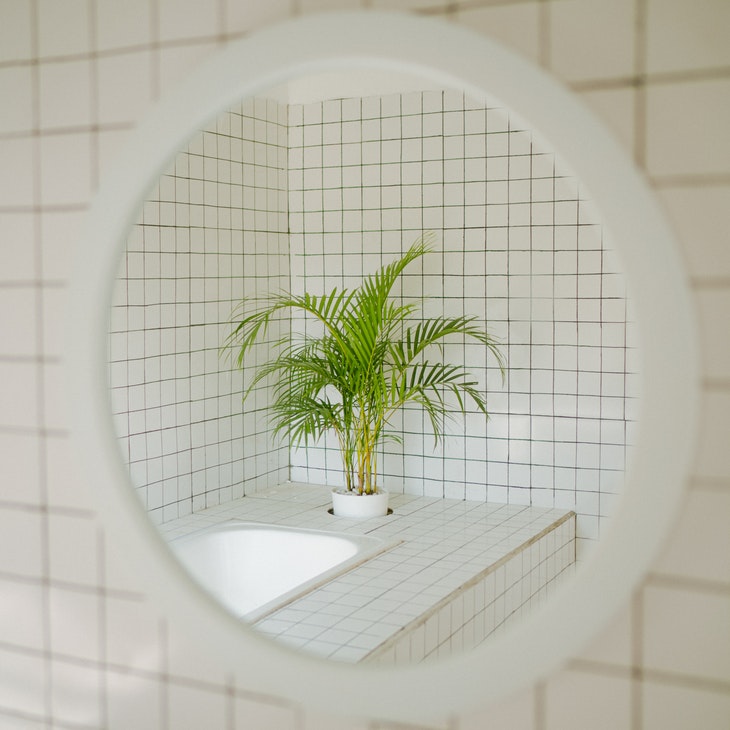 Your bathroom is one of the most important rooms in your house; it gets almost as much traffic as your kitchen does – it is also the place you go to when you want to have a relaxing bath after a hard day. There are so many reasons to update your old and tired bathroom and replace it with a shinier new version. Bathroom renovations don't have to cost the earth either, nor do they need to take months to complete – here are 8 simple ways to update your bathroom.
Read more after the jump: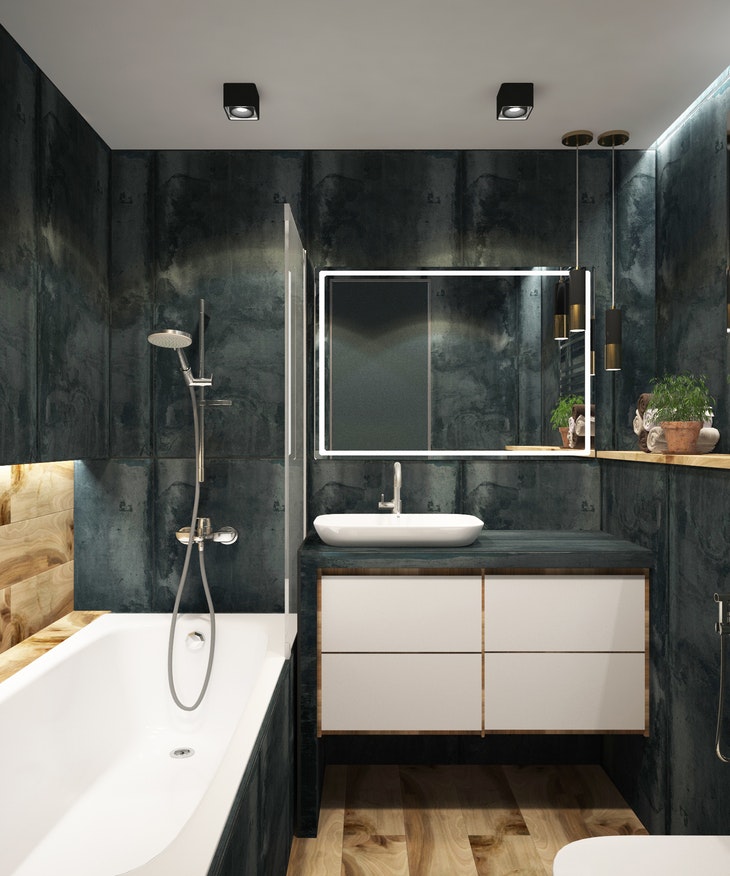 1. Play With Space And Light
Mirrors are a universally great addition to any space. They effortlessly add light and dimension to any area, and look fabulous whilst they do it. Mirrors increase the perception of space which, in turn, creates the illusion of having a bigger room. Most of us don't have bedroom-sized bathrooms, so making our bathrooms look bigger is at the top of our list when it comes to modernising the space. If you have a spacious enough bathroom, there's a good chance you're wasting space. For further seclusion, consider installing toilet partitions by Fast Partitions.
2. Install A New Towel Rail
Adding a new towel rail will add a breath of fresh air to an otherwise tired and overworked space. If you don't have a towel rail at all and you use your radiator instead then shame on you, also…buy a towel rail – you're an adult. Splurge a little and opt for the heated kind, there is nothing quite like wrapping yourself up in a warm towel after a shower or bath.
3. Update Your Vanity
If your vanity is old and outdated and has been lingering around since it was installed 30 years ago – now is a great time to change that. Your old one not only looks bad, but there is also a good chance it is harboring disgusting mold. Once you've chosen a new one, get it kitted out with gorgeous lights for a bathroom vanity for an added bit of much needed extra oomph that will help you modernise the space.
4. Replace The Tiling
Replace your old shower tiles, or really any tiles in your bathroom, to instantly update the overall look of the entire room. Choose tiles that will fit with the size of the room, the last thing you want to do is add bright and busy tiles to a small space. Keep things simple or go wild, it is entirely up to you. All I ask is that you make sure they fit into the overall feel of the space and the fixtures of the bathroom.

5. Get New Taps and Fixtures
I cannot stress this enough, I am so in love with bronze taps and fixtures! They look good in pretty much any space and can update an old-fashioned basin or bathtub in an instant. Another gorgeous option to go for is matte black – another super trendy design choice. At the end of the day, this is only my advice; you need to choose them because you'll have to live with them. I'll just be here, loving my gold ones.
6. New Toilet Equals New Room
Replacing your old toilet is a great way to modernise a bathroom, especially if you're tired of a cranky flusher that doesn't always work – especially when you need it to. Old toilets are easily outdated, and ruin the entire look of the room. Replacing your toilet is a relatively affordable project and you can do it yourself if you like, or you can call in a plumber. A bonus tip – get one with a soft close lid, you'll thank me later.
7. Repainted Renewal
A fresh coat of paint in a trendy color is such an effective way to liven up your bathroom. Make sure to get paint that is less porous so the mold won't set up camp after every hot shower, this kind of paint does cost more but it is totally worth it in the long run. Try to keep your new chosen color fairly neutral so you can change out your towels and decorations etc. without needing to repaint all over again.
8. Get New Decorations and Accessories
I honestly don't think I could handle the thought of you not having any current bathroom decorations and accessories so I am really glad I never have to find out if that is true. If you don't have any, you need to buy some today – like right this minute. There are so many gorgeous accessories to choose from that you'll find modern ones you'll love in no time. Remember that the easiest key elements to a modern design style are glass and metals, so find something along those lines and you'll be all set.