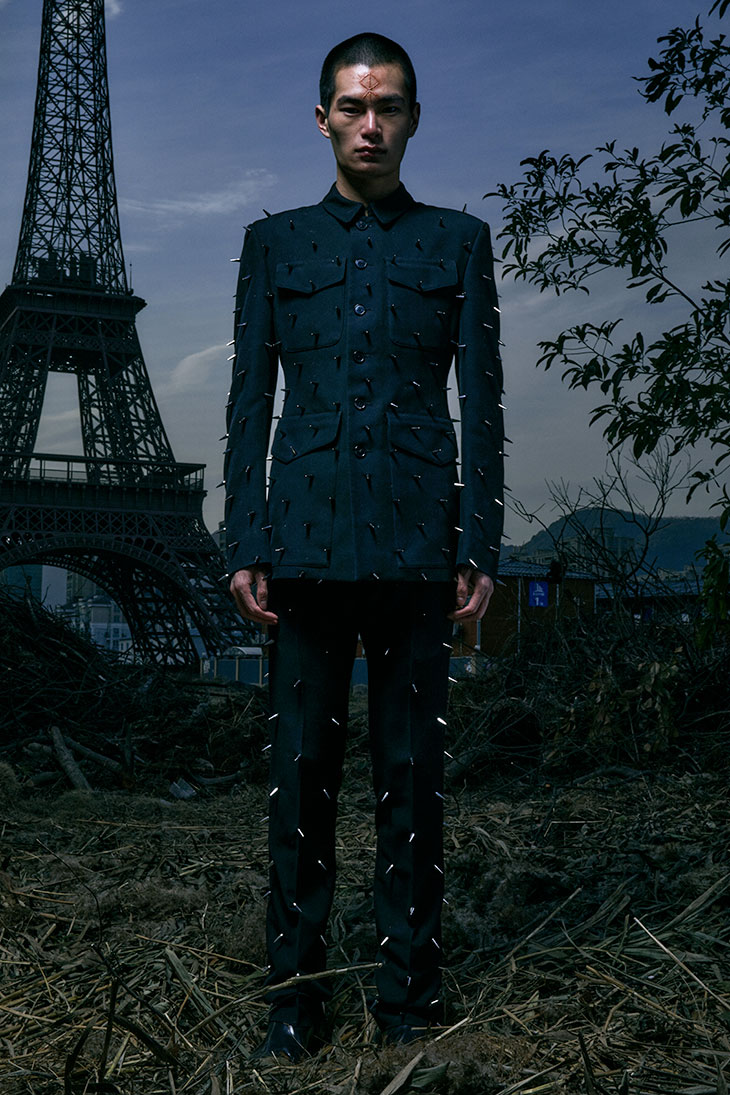 When public order is compromised, when common sense is challenged, when chaos and disorder become the new norm, how would human beings cope with this reality? For Sankuanz Fall Winter 2021 collection, Chinese designer Shanguan Zhe is examining the results of the post-pandemic era.
Presented under a 1/3 scale replica of the Eiffel tower in Tiandu City, Hangzhou, the Fall Winter 2021 collection is shown during the recently wrapped up Paris Fashion Week's digital edition.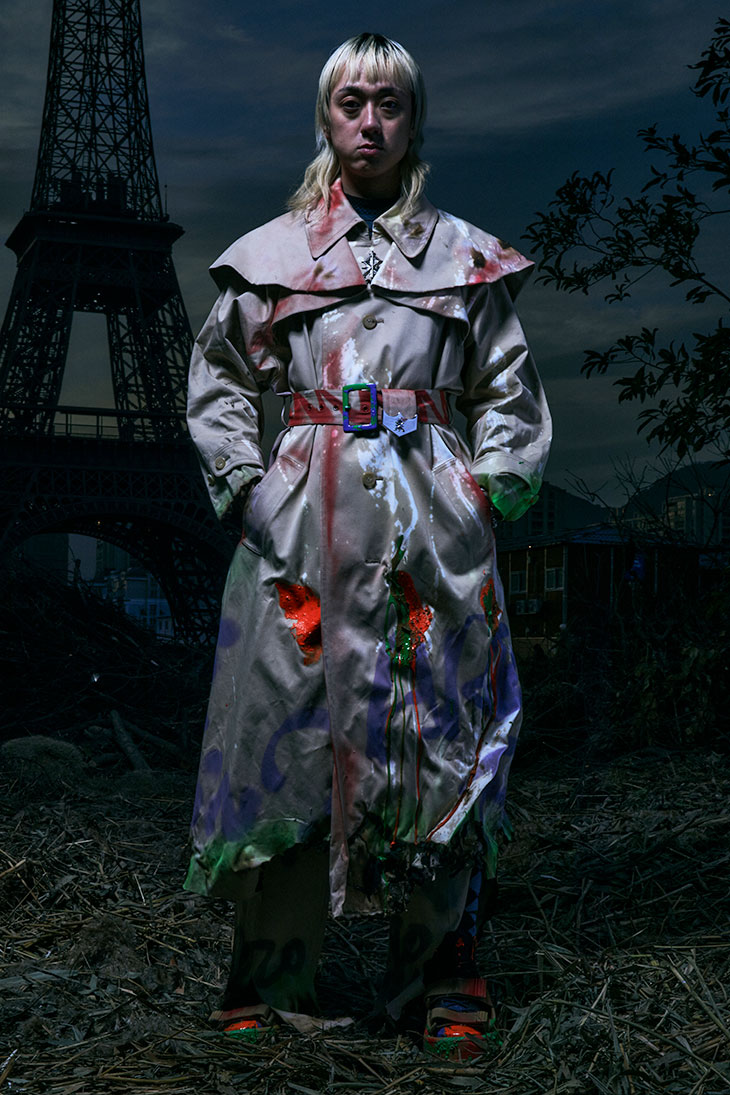 The collection continues the cold and sharp style from previous seasons. The metal spikes, buckled leather straps as well as the cilices meticulously hidden around the waist, may all seem to be terribly aggressive. But in fact, the aggressions are directed at the wearer himself, symbolising self-punishment. If this world-wide pandemic is nature's punishment for the human race, then self-punishment is to offset sorrow with sorrow. – from Sankuanz.