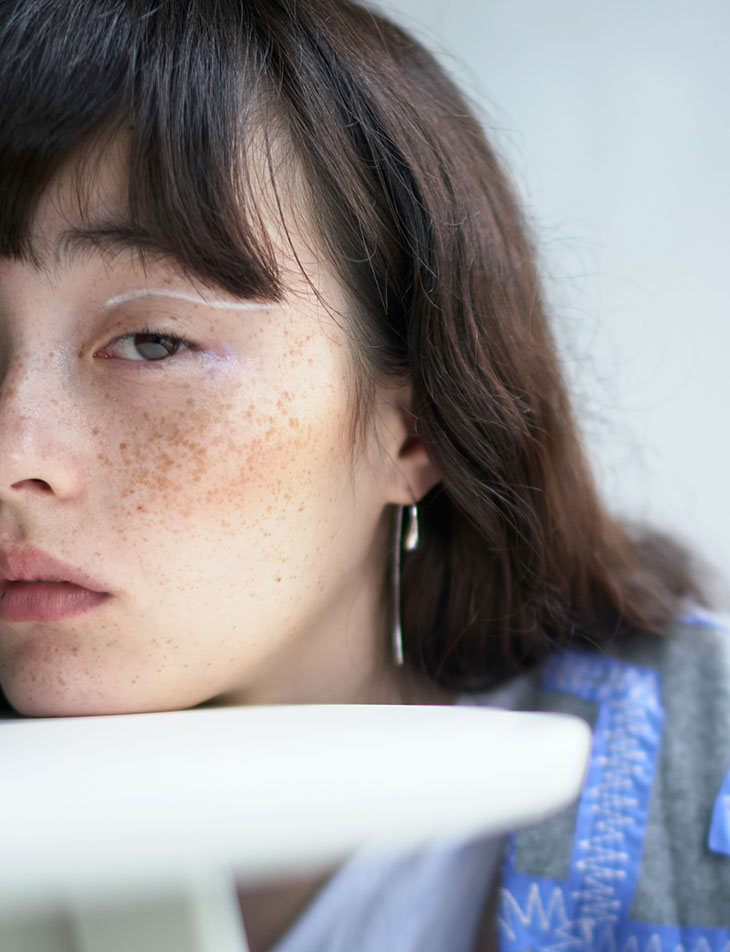 Serena Motola is building her reputation by playing memorable charismatic characters in other people's stories. Now as an actress singer and model she is writing her own.
SHOP DESIGN SCENE #35 in PRINT OR DIGITAL
Motola has become a style heartthrob, a guru of what Tokyo dressing looks like today, who shares her personal preferences through her massive social media following. "I am a fashion model and an actress," she says when I ask her to tell me how she sees herself today.
Read more after the jump: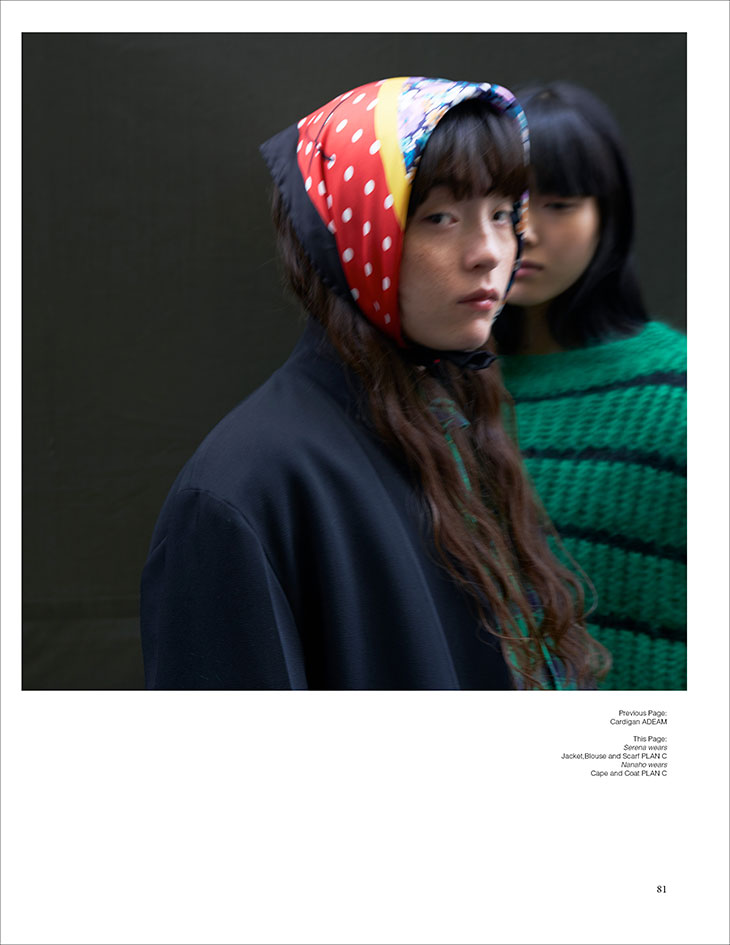 The twenty-one year old Serena is an instantly recognizable face on the streets of Japan. Campaigns and collaboration projects for Lacoste, Valentino, Prada, and Tod's are one of only few under her belt. In addition to modeling the latest collections for the effortlessly cool brands such as Marni, British designer on the rise Simone Rocha, and Undercover. She's quickly taking over the pages of magazines as well already booking editorials for i-D Magazine, Grazia China, Unpolished Mag, Schön and Purple Magazine to name a few. Motola describes her work with fashion brands and magazines with passion, but when we talk about her face taking over billboard campaigns, TV ads and magazine pages all around Japan she shares: "For me it felt strange at first but I got used to it after seeing so many of those."
Her path to modeling is not that different from many models working in today's fashion industry. "When I was shopping in Harajuku, a woman came to me and asked if I was interested in becoming a fashion model," Motola says. That woman was an agent from a modelling agency, kicking off her career as a model. Serena's free-spirited intuition remains intact even with the top brand collaborations. But this also comes from her interest in fashion and design from a young age: "I was interested in fashion since I was 7 years old, and I also started thinking about becoming a fashion model around that time."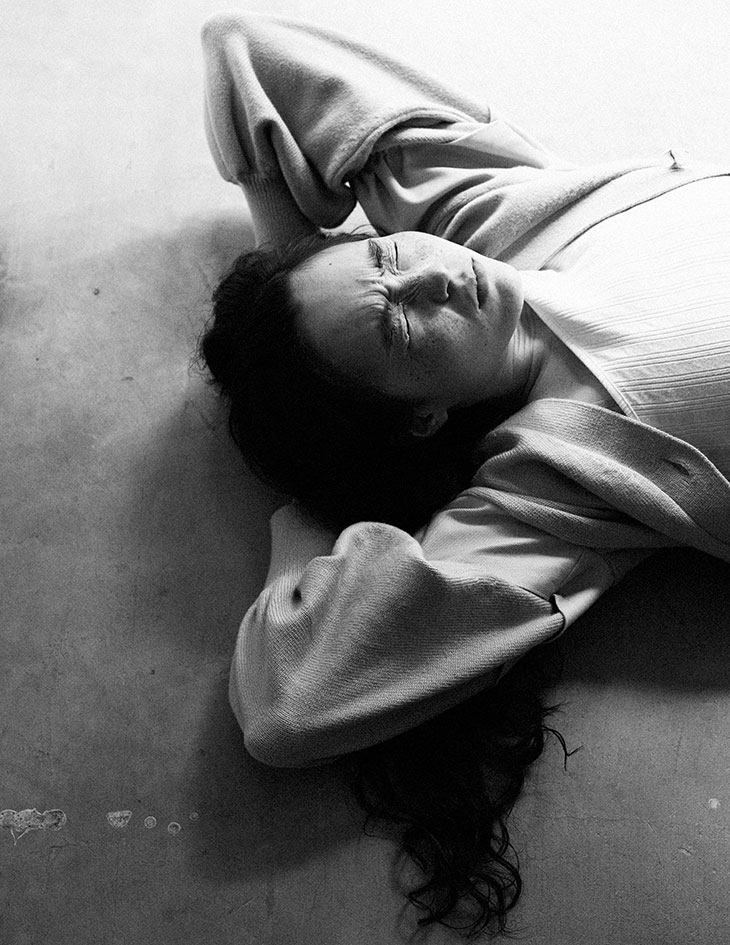 Motola brings the supermodel confidence to the set today, yet the start for her was shaky as for any model on the rise. "I totally didn't know what to do, if I should smile or stare at the camera," she says talking about her first experience in front of the camera. Just as any working model and actress she too goes through endless schedules and casting calls. "I just let it go. C'est la vie," she adds when I try to talk to her about the lows she encounters at work.
Passionate about every project she takes on, she approaches work with determination and an inspiring feeling of ease. "It's hard to pick one. I enjoy every moment," she shares when I ask her about which project she enjoyed working on the most. When talking about difficulties she encountered at work she reassures me: "There was nothing too difficult."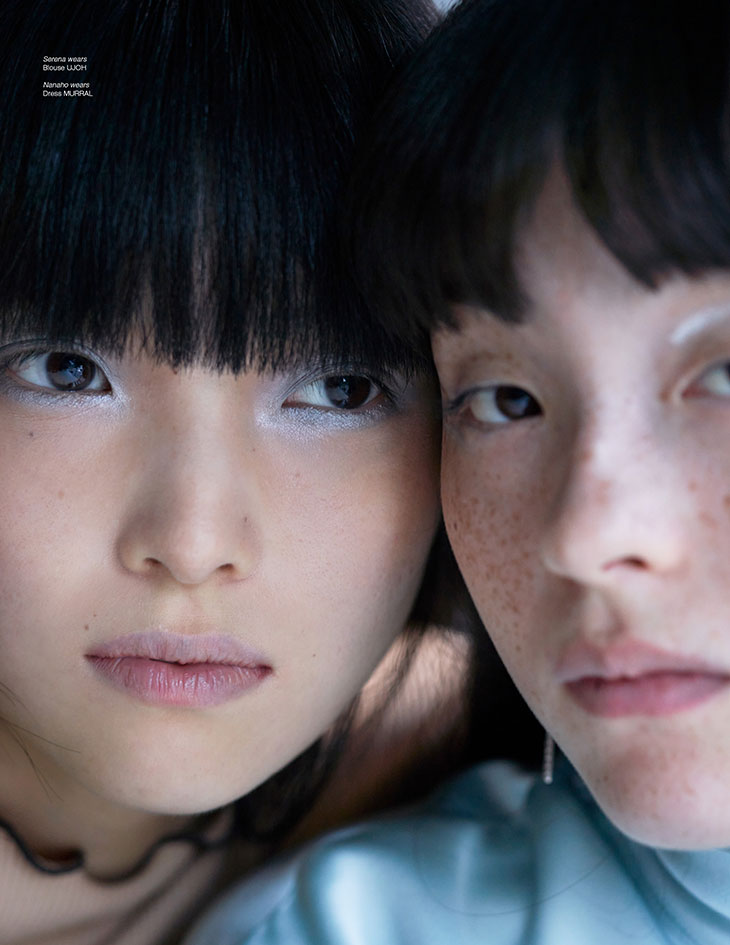 In the past three years Serena has ventured into acting, adding actress to her already five year long modeling career. "Working as a model is teamwork and it always involves so many professionals on the set," she explains to me when I ask what she has learned from modelling so far. "I always enjoy creating a project with so many of those truly talented specialists in each field," she says. "That can never happen in our typical school education" she adds, discussing with me the experience we get at work. As she's a true pro on a fashion shoot set today when I ask her how to get that perfect photo she adds: "Just follow your natural instinct."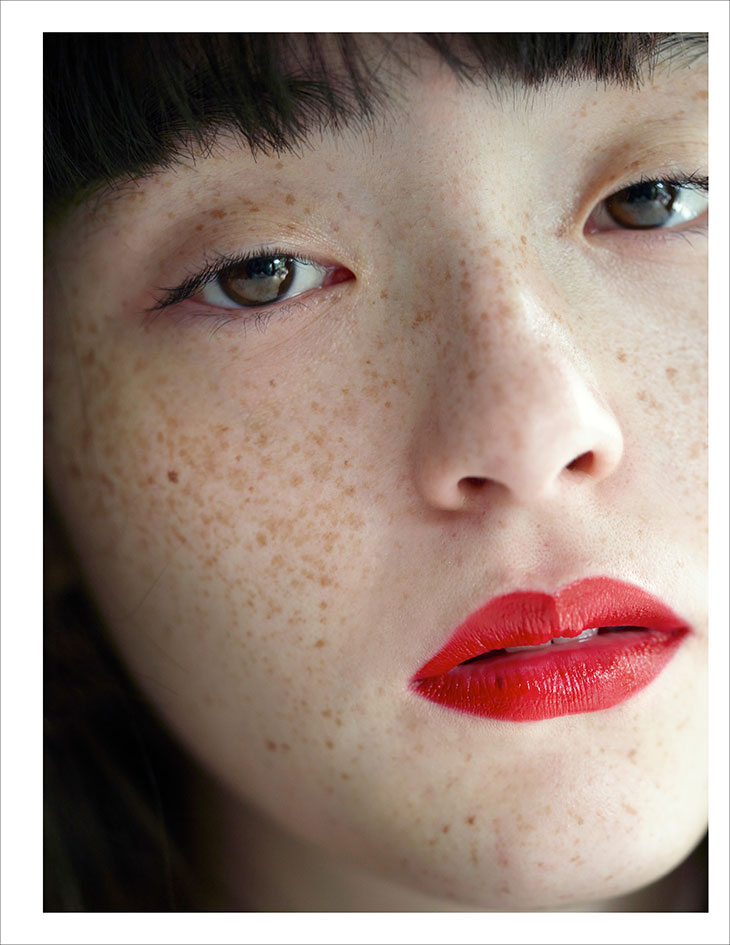 Looking at her portfolio there is no stopping of our cover girl when it comes to fashion work. "I want to be on the front cover of ID," she says when we talk about what's on her fashion jobs wishlist. Serena is one of the girls changing the way we see the fashion industry. "New beauty," she adds as an answer when I ask her what the fashion industry desperately needs today.
Fashion is a narrative device in Serena's social media presence. "I do things my own way at a slow pace," she tells me when we discuss the fashion industry's relentlessly fast pace versus her own personal style. Just as all of us she has her unique love relationship with fashion. "Wearing my favourite clothes makes me feel and it changes my dull day into something exciting," she adds. "That is fashion's special power and I really like that."
Fashion brings us to talking about beauty, and the beauty essentials everyone obsesses about it while I try to get a beauty secret from Serena. "I try not to eat chocolate, and I always carry a lip balm," she shares with me as a very quick but useful beauty tip.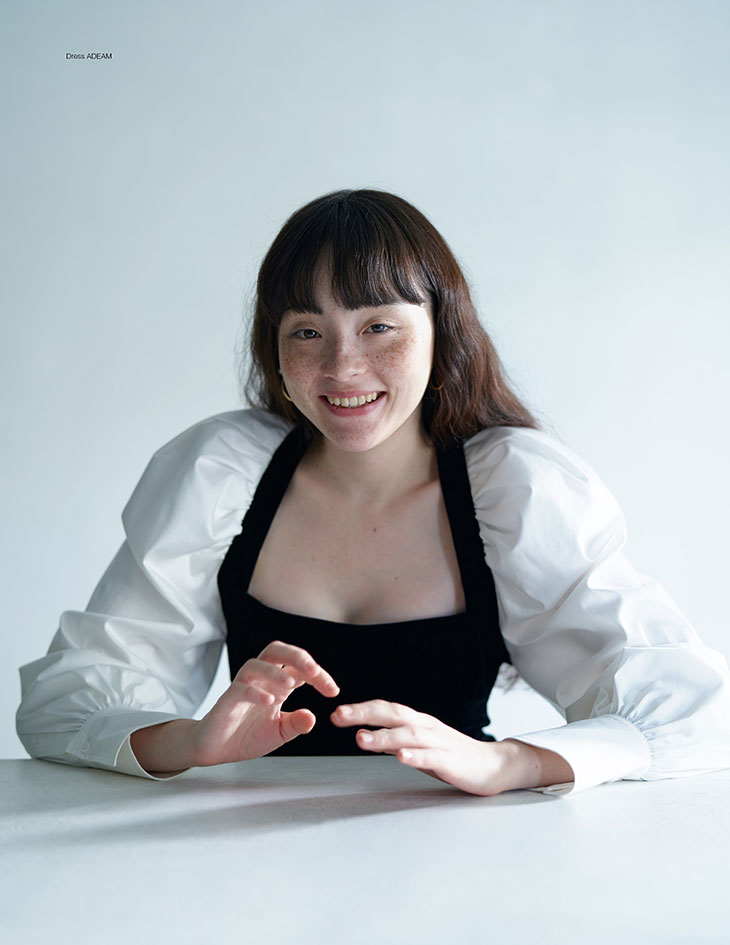 Serena as an actress got heads turning with her role in the much talked about Girl's Encounter directed by Yûka Eda. A year later a movie about a lost telephone booth connecting people in a middle of nowhere with her role of Haru-Chan in Voices In The Wind by director Nobuhiro Suwa established her further as an actress. "When I was a child I can say I was an avid TV watcher," she says when I ask her about her transition into acting. "Once I got an opportunity to get on a stage in a school play, I had a really wonderful feeling and that experience was my first step on the road of becoming an actress," she explains to me.
"A person who has a super strong power to be able to control others in a sci-fi movie," Serena adds when we talk about future dream roles when filming production returns to normal after the Covid pandemic. In the meantime she is back on the screens as herself. This month she is on TV in Japan as Serena Motola, taking part in the "Tokyo Design Story" a documentary featuring young and inspiring design driven people in her home town.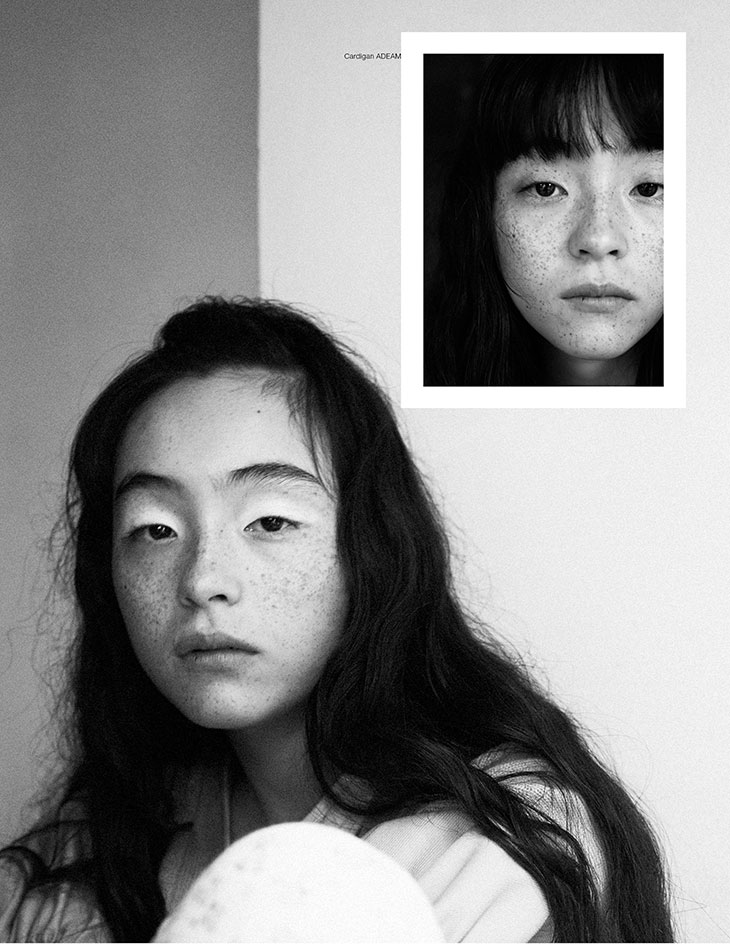 When I mention one day a movie about Serena Motola she says: "I have no clue if there will be such a movie [laughs], but if somebody plays a role of me, it must be myself."
Modeling and acting are not Serena's only interest. She added singer to her CV by releasing a cover of a 90s song from Japanese band Fishmans in summer of 2019, covering their hit "Ikareta Baby".
As we are all looking forward to next year I ask her what she is expecting for the rest of this one: " I just want to spend time with my family and friends." Ending with happiness in mind we talk about what makes us happy with Serena wrapping up with: "Getting warm sunshine."

Words and interview by Igor Cvoro.
Keep up with Serena on Instagram @sereeeenam
Photographer Keiichiro Nakajima at Signo
Stylist Go Momose
Makeup Artist Toru Sakanishi at Signo
Hair Stylist Singo Shibata
Models Serena Motola at Box Corporation and Nanaho Ezaki at Tomorrow Tokyo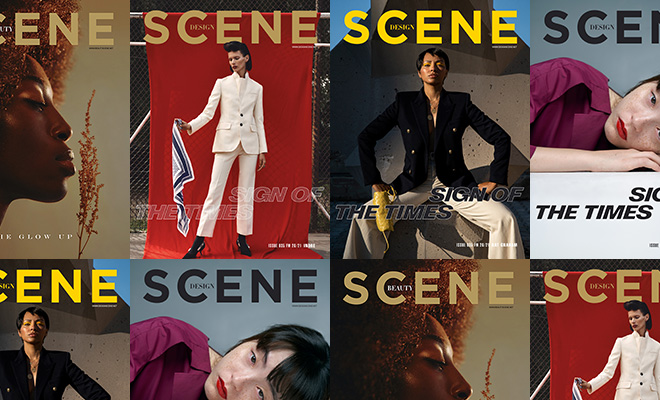 SHOP DESIGN SCENE #35 in PRINT OR DIGITAL