Gallery Thaddeaus Ropac is presenting 'Ritual', a new exhibition by American artist Tom Sachs, opening tomorrow at gallery's Paris Marais location. Ritual features a selection of never-before-seen works exhibited on bespoke pedestals inspired by modernist shapes.
The exhibition will be available online shortly, while the artist will also take over Ropac's online shop for the duration of the exhibition.
Discover more after the jump:
For Sachs, the making of an object is a way of connecting with it, building intimacy:
As I create, I meditate on it and the lust of acquiring a product is replaced by the love of making it.
– Tom Sachs
View this post on Instagram
Demonstrating the comprehensive spectrum of Sachs' distinctive sculptural practice. Each sculpture is characterised by the same bricolage aesthetic that has gained Sachs a unique position in the field of contemporary sculpture. Influenced by the subcultures of an urban metropolis like New York, specifically the phenomenon of New York City's corner stores, known as bodegas due to their roots in the city's latin american communities of the 1950s, the artist replicates ​commonplace industrial objects using everyday materials, including plywood, cardboard, resin, tape, and paint. The sculptures bear traces of their making, becoming vehicles for a reflection on the creation of value and human labour. – from Thaddeaus Ropac.
While some sculptures in the exhibition might directly evoke the shape of Brancusi's most famous works such as ​The Bird in Space or ​The Kiss, Sachs' relation to the artist is more connected to the way Brancusi challenged the traditional distinction between the sculpture and the base.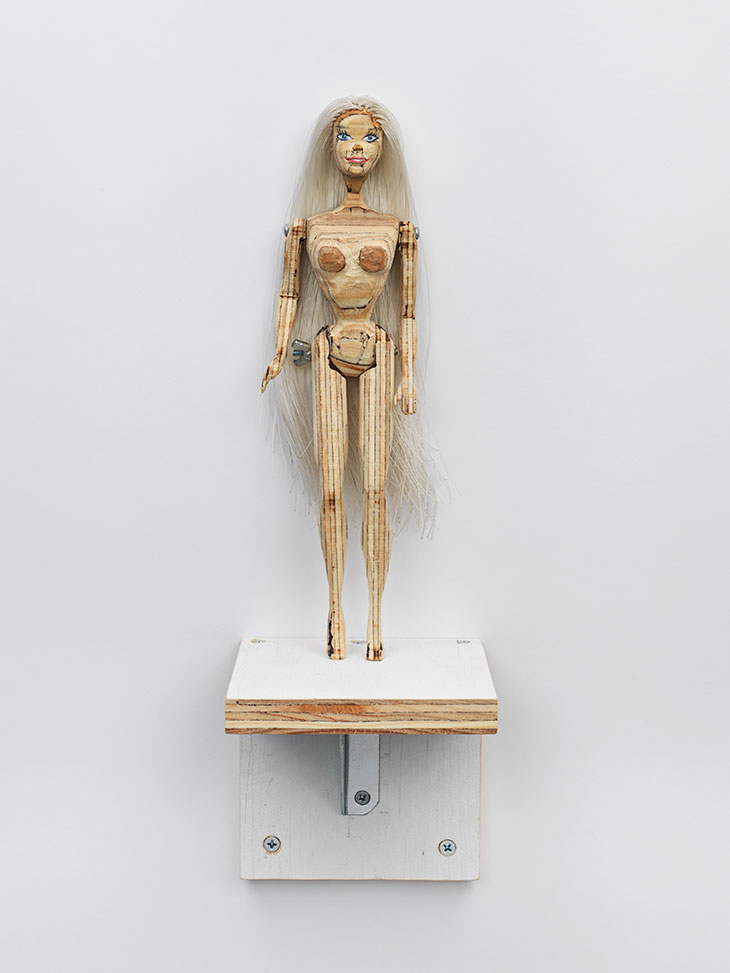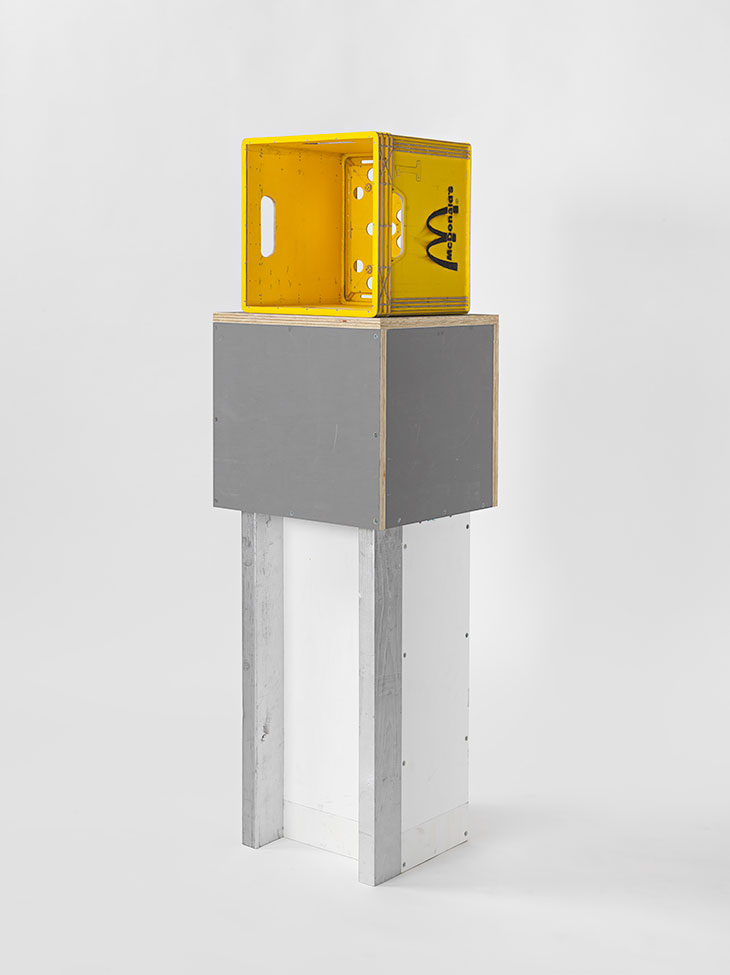 The exhibition opens on Wednesday 20 January and will be on view until 20 February 2021 at Thaddaeus Ropac Paris Marais location.