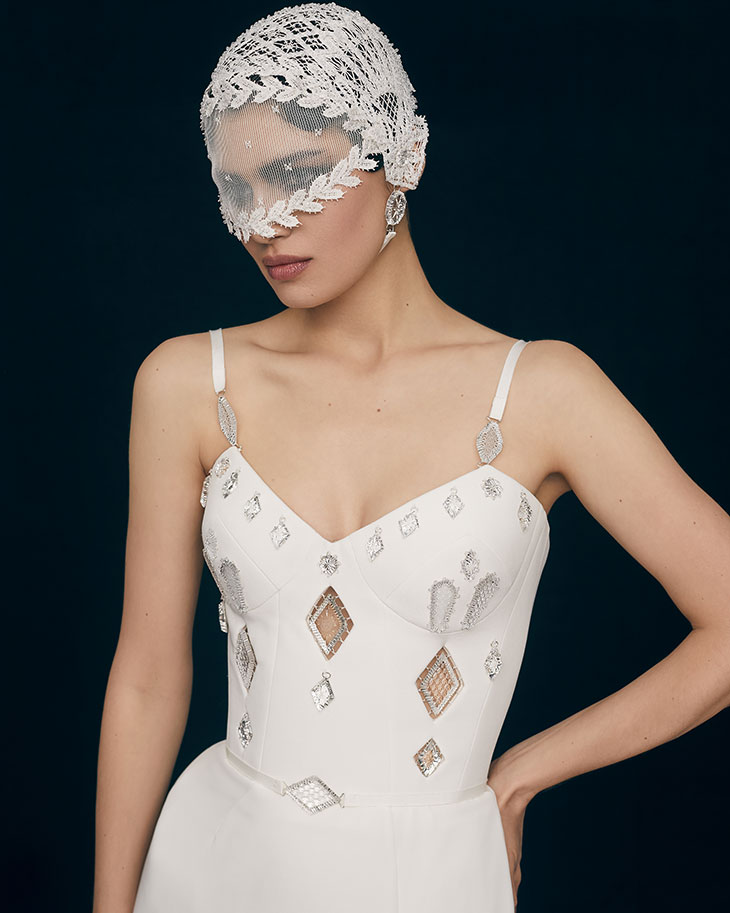 Ulyana Sergeenko fashion house celebrates its 10th anniversary with a new Spring Summer 2021 Haute Couture collection. Inspired by the image of the most famous Russian actress of silent films, Vera Kholodnaya, the collection tells the story of a heroine of a new era: bohemian and romantic, strong and brave, and unflappably elegant.
This season, the fashion house is working together with numerous Russian traditional craftsmen: crystal details for clothing and accessories were created at the Gus Khrustalny factory, the miniature enamels for suits were painted by the artists at Rostov Finift, the lace elements for eveningwear were concocted by master craftswomen from Yelets and the Kadomsky Venice factory, the geometric ornaments were embroidered by Krestetskaya Stitch and the clutches were hand-craved from wood.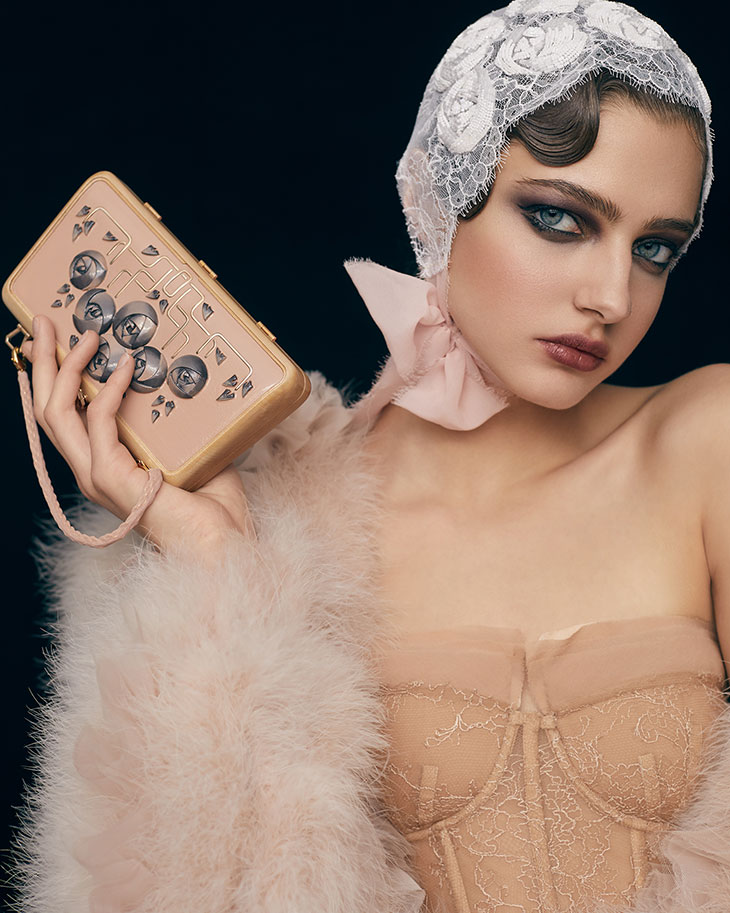 For daily appearances, Ulyana Sergeenko dresses her heroine in austere but relaxed suits with wide and slightly turned up shoulders, wide trousers, soft cardigans, and comfortable chiffon dresses. During the night she shines in dresses made of flowing, airy fabrics, with ringing fringes and transparent shards of crystal scattered over her outfits. A "fur coat" made of marabou feathers or a shawl made of embroidered silk threads is thrown over her shoulders. The lightness of evening dresses made of weightless fabrics gives plasticity to the whole image as if in front of us is a living sculpture by Demétre Chiparus. – shares Ulyana Sergeenko in their collection notes.