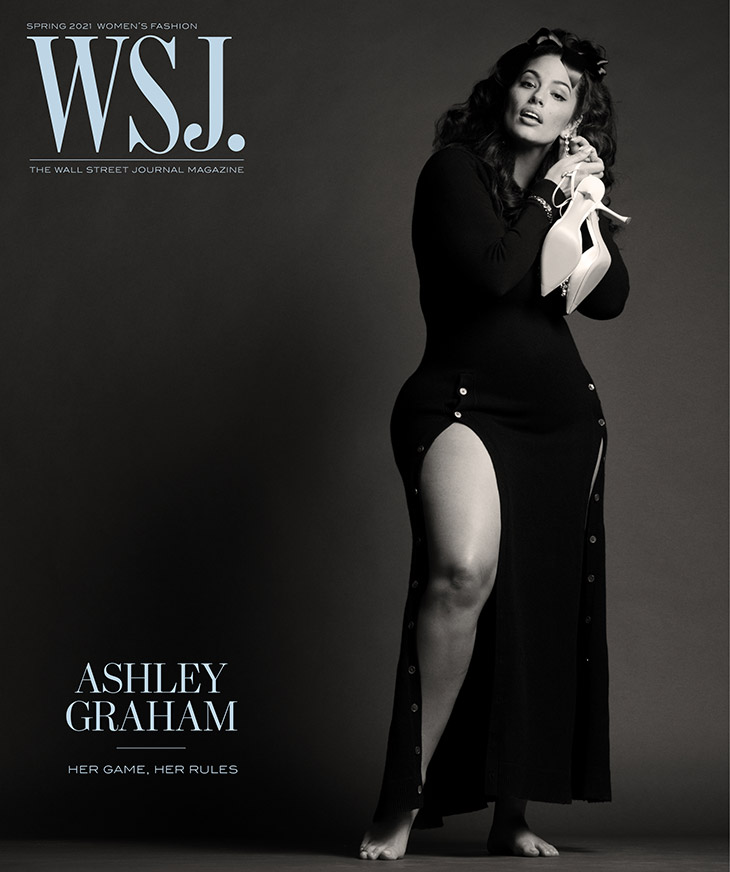 Supermodel, activist, and influencer Ashley Graham takes the cover story of WSJ. Magazine's Spring 2021 Women's Fashion Issue lensed by fashion photographer Ethan James Green. In charge of styling was Dara Allen, with beauty from hair stylist Jimmy Paul, and makeup artist Dick Page.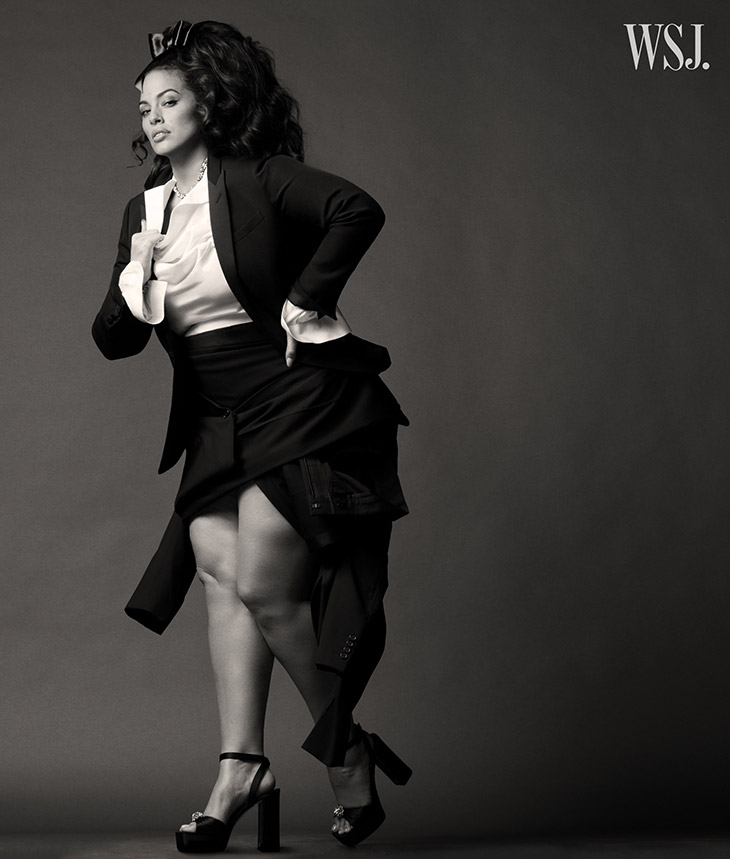 I hate that I constantly have to discuss my body, because I don't know any man that has to do that. But what motivates me to continue to talk about my body is that I didn't have someone talking about their body when I was young. This is why I don't post like the 'perfect' Instagram photos. I keep it real and raw constantly because I want [people] to know that there are women with cellulite, with back fat, with stretch marks…. There are a lot of curvy women, plus-size women, fat women, whatever you want to call them. – Ashley Graham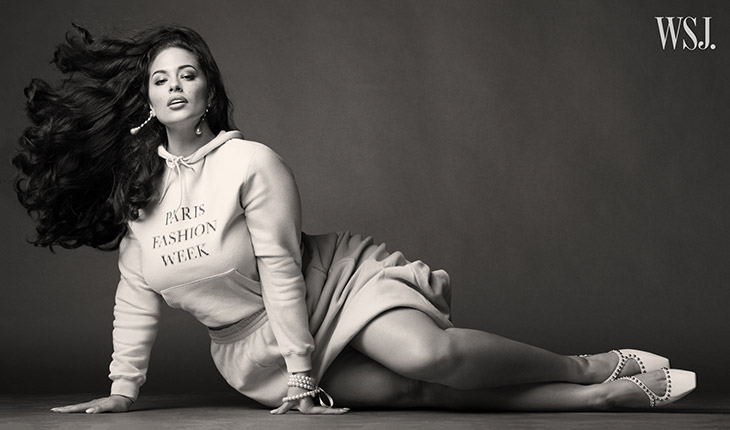 Graham on moving to NY when she was 17:
"I didn't know how to cook for myself; I didn't know how to take care of myself. That's when I got my freshman 30, and my weight skyrocketed," she says. "My self-esteem plummeted, and I had my agents telling me if you don't lose weight, then you're not going to work. The lowest part of realizing that I didn't get a job because I was 'too fat' actually gave me the courage and the ambition to go and fill a void in an industry."
Graham on the genesis of building a business:
"I never had another older, more experienced model come say like, 'Hey, this is how you should be doing this,'" she says. "I decided to build out my business within lingerie [because] if you're not going to make me a sexy, supportive bra that I want to wear constantly—then I'm going to make it." She began designing a swimwear line with the size-inclusive brand Swimsuits for All. Graham modeled in an ad for the brand that was featured in the 2015 Sports Illustrated Swimsuit issue, and the magazine put her on the cover the following year. "Then it was just like, we're building a business," she says.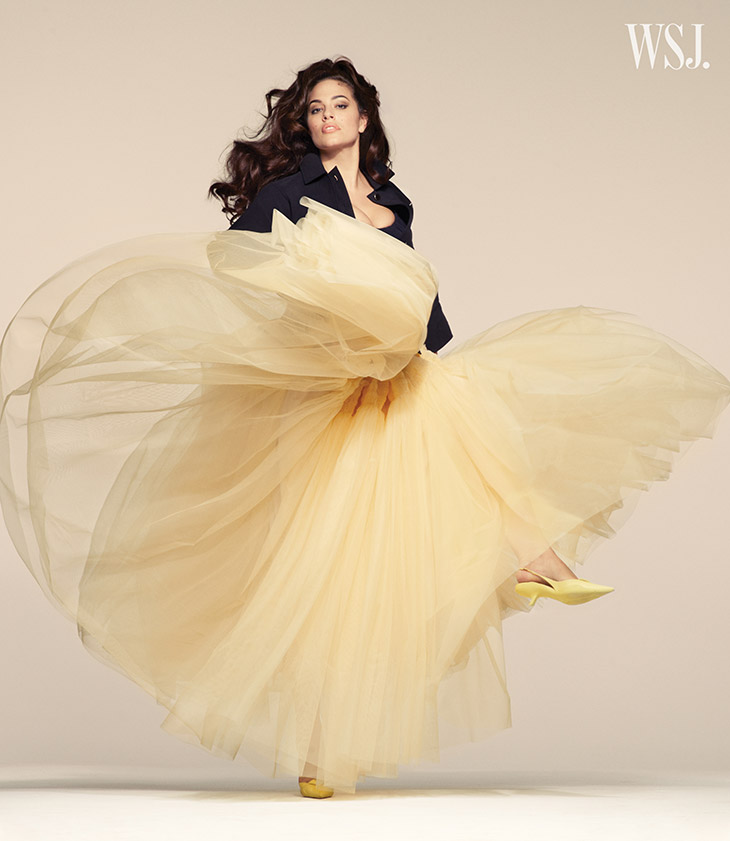 Graham on wanting to her desire to usher in more diversity in the industry:
"This has to be the moment where fashion changes—where TV, film, everything changes," she says. "If you're not talking about something that you're passionate about, then what are you using your platform for? How are you creating change?"
Graham on expanding her family:
"I would get pregnant yesterday if I could," she says. "I've 'accidentally' had unprotected sex while I'm ovulating just to see if I can while I'm breastfeeding."
Graham on BLM and raising a biracial child:
"It's been a very big conversation in our family, and, having a biracial son, it has to continue," she says. "It took women to start a movement like this, a worldwide movement," Graham says. "Something that Patrisse told me that I thought was really great was that a lot of people's concept of Black Lives Matter is that it's…only speaking about Black death. But in reality, it's truly about Black life and how to continue to save Black life…. For anybody who's not educated in this, it's time to get educated. You have no other choice."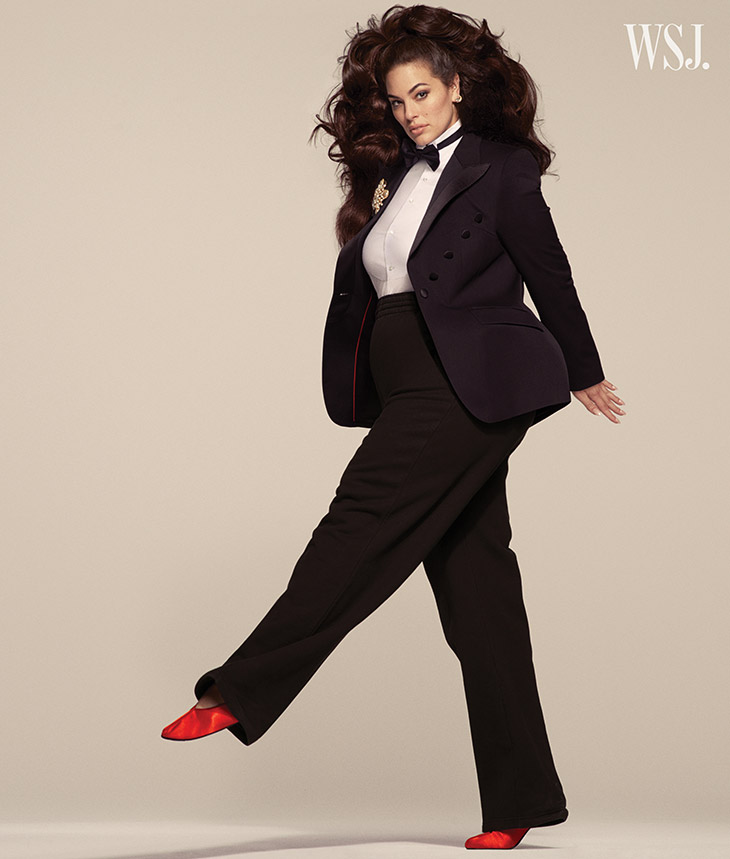 My brand is about confidence and owning who you are and being honest with who you are, I think that's incredibly reflective of my Instagram, my YouTube, my podcast. I just wish that I had someone that was as real and honest and open when I was in middle school, high school, moving to New York.
Graham on motherhood and multitasking:
Graham is mulling projects about the challenges of navigating work and motherhood. She's planning to wean Isaac sometime soon: "I'm just like, I am not your pacifier, I am a boss, I am a businesswoman. I have shit to do," she says.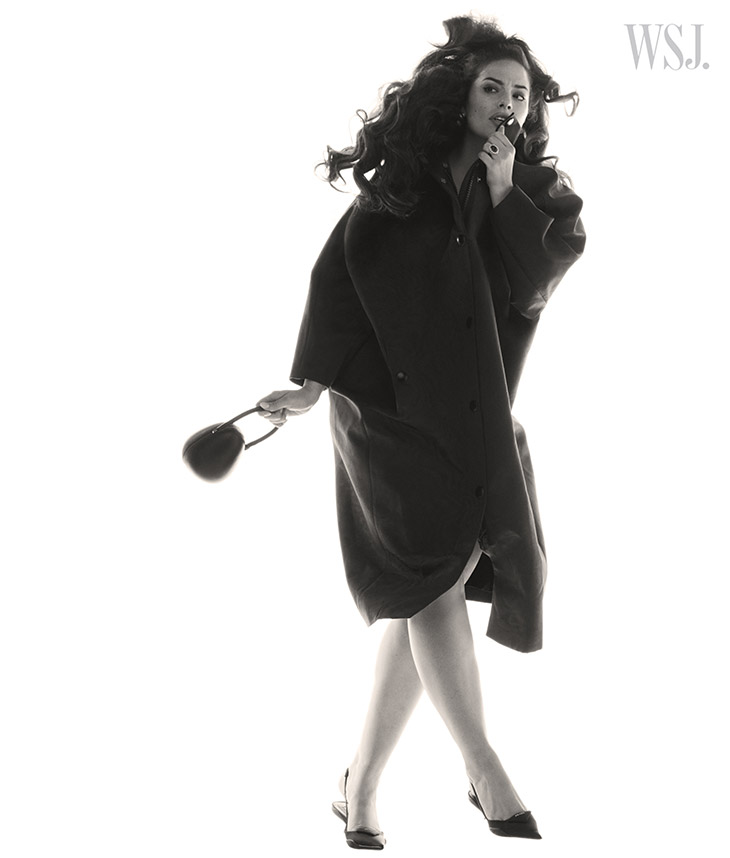 Demi Lovato on Ashley:
"She's exactly what you think she is—she's super sweet, funny, grounded, down to earth, chill. And no, that is not always the case," says Demi Lovato, a friend and former guest on the podcast who was introduced to Graham at the 2017 Time 100 Gala. "When I met her I was still struggling with an eating disorder to some degree, [and there was] this woman with full confidence in her appearance, confidence within herself as a woman," Lovato says. "Imagine she's this giant waterproof jacket and someone pours [negativity], and it just rolls off of her."
Graham on her ultimate goal:
"I want a talk show," she says.
Gayle King on Ashley and her aspirations:
"If she wants a talk show, she will get one. To have a successful talk show, you need likability and relatability," says Gayle King, a co-host of CBS This Morning. "[She's] always unapologetically and uniquely herself."
When Pretty Big Deal launched, Graham reached out to King, whom she had met at an event a few years ago, to discuss what makes a good interview. "It's not like she needs advice," King says. "She's supremely confident, and that's a good thing."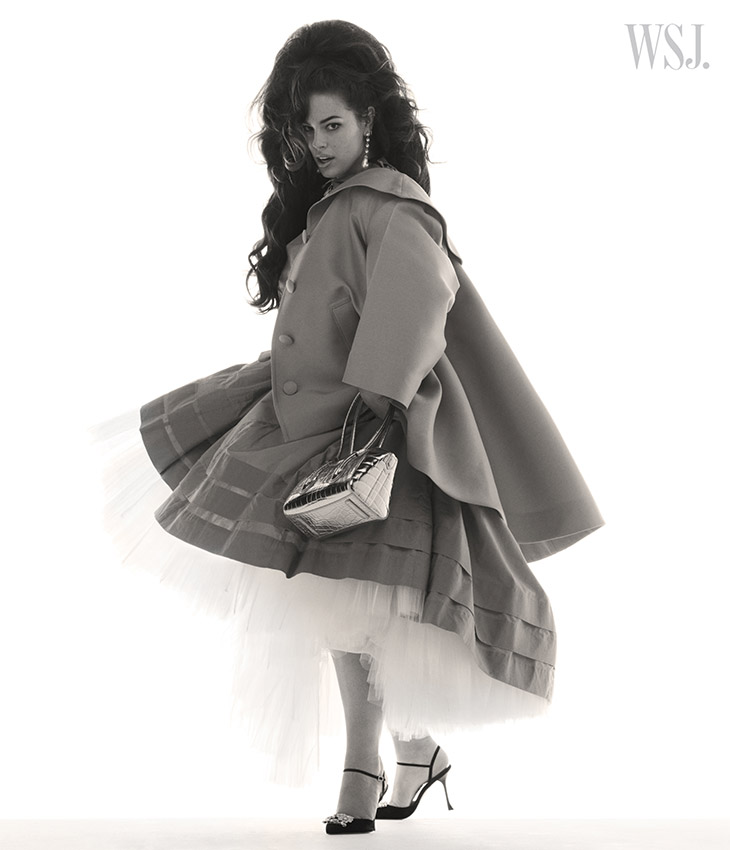 Graham on designing a fashion line:
"Sixty-eight percent of American women are size 14 and above. The problem is that most brands, they're not producing a sizing that's reflective of who we are. It's actually hurting everyone—the consumer and the brand," she says. "I think that there need to be initiatives within the design schools, that there need to be mandatory classes that designers take, because there are none. The education is not there."
Graham on her current size:
"I am a full- edged 16. I haven't been a full- edged 16 since I got married," says Graham. "I have like 25 pounds on me that I still have from before I was pregnant." "I don't know one person that actually lost weight in quarantine," Graham says. "So then to go and try to lose baby weight in quarantine is an epic fail."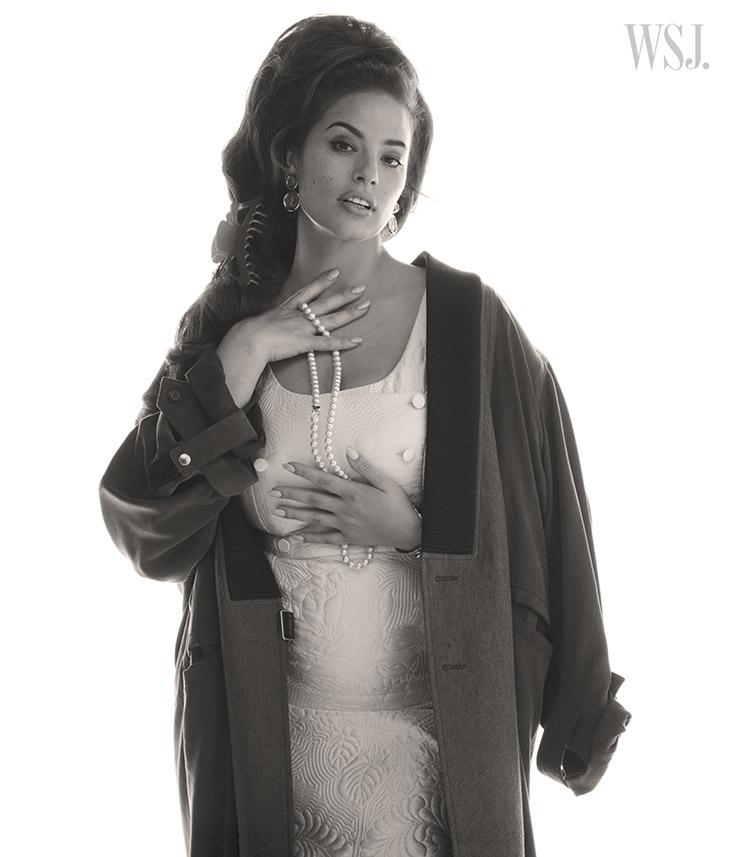 Photography by © Ethan James Green for WSJ. Magazine; This article is featured in WSJ. Magazine's Spring Women's Fashion Issue out on newsstands Saturday, February 13th. For more visit: wsj.com