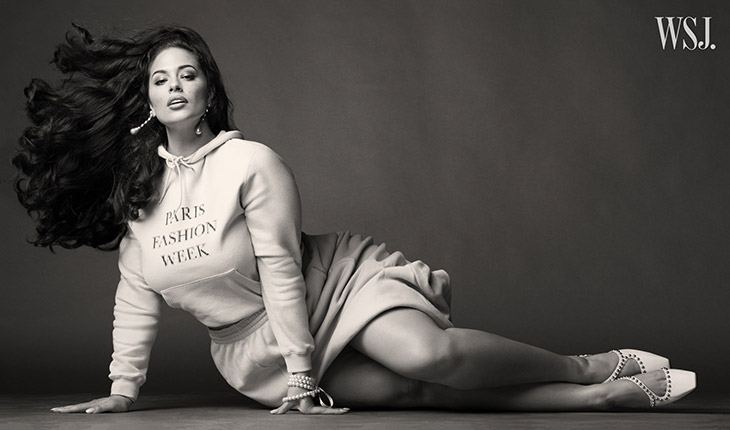 For a long time, the fashion industry did not give the time of day to plus-size clothing. Even when brands catered to plus-size people, their options were scant and often unflattering. They merely provided large and shapeless versions of their popular items.
However, this is changing with the hard work of inclusive designers. Instead of plus-size clothing being relegated to the bottom of the pile, it is actually bringing some important trends into the fashion world.
Here are the top trends to come from the world of plus-size clothing.
"Proportionizing"
Drag queen Eureka O'Hara coined the term "proportionizing" on Season 10 of RuPaul's Drag Race. The self-proclaimed elephant queen used a branding challenge to show viewers how to make an outfit look glamorous on any drag queen's body type.
But proportionizing is not just a way of creating a drag silhouette. It is actually an important concept finding its way into mainstream fashion. Clothing which fits the smallest and trimmest body is not particularly striking. Rather, clothes which utilize the curves of a body look great not only on plus-size people but on anyone with curves.
The same outfit looks very different depending on a person's body type, and modern clothing brands need to design their clothing accordingly to level up their offerings.
Comfort
The term "suffer for fashion" speaks to the ethos of the fashion industry for centuries. From suffocating corsets to jeans with no room to breathe, comfort has never been the top priority. However, plus-size fashion is showing that comfort can uplift a garment without taking away from the aesthetics.
Take a look at this plus-size swimwear designed with both comfort and aesthetics in mind. The comfort is not just about the texture and space the swimwear provides, but also the option of covering up your body, whether for the sake of modesty, skin protection, or simply personal preference.
Comfort and fashion are no longer antithetical to each other. Plus-size clothing is helping to make physical and mental comfort a fashion trend.
Body positivity
Plus-size clothing is also at the forefront of the cause of body positivity. A lot of modern plus-size clothing lets wearers expose their skin. Because plus-size clothing is no longer simply big garments that cover larger bodies, they provide the option to show yourself off.
Body positivity impacts the entire fashion industry, not just the plus-size designers. After all, it is not just weight that people have been scared to show. Uneven tans, cellulite, stretch marks, and any so-called blemishes are photoshopped out of any photos of models and celebrities. Plus-size fashion is showing that it is possible to be proud of your body even if it doesn't conform to the impossible standards in modern society.
Body positivity is a trend many brands are jumping on as they are realizing that marketing to everyone (as opposed to selling a supposed ideal) can be fashion-forward. Of course, there will always be brands that reserve their fashion for whatever society deems beautiful, but the industry is changing.
Plus-size fashion is no longer a consolation prize for those of us who don't conform to impossible weight standards. It is bringing many important trends to the forefront of fashion.
Images from Ashley Graham Ethan James Green for WSJ. Magazine – See the full story here