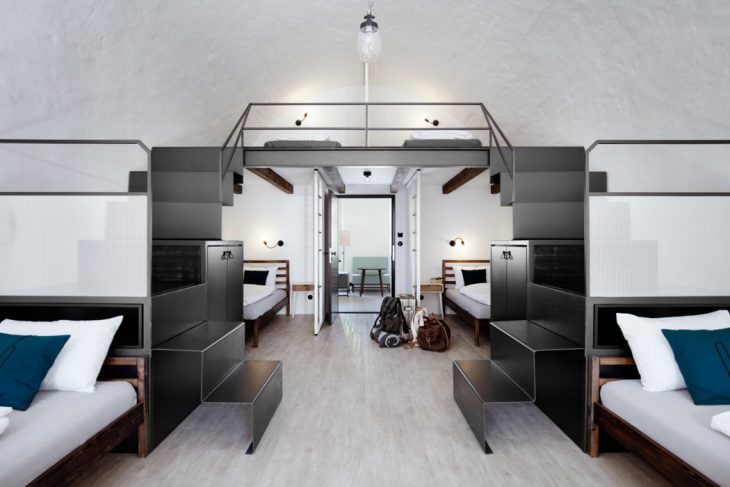 Going to college is often the first time that many young adults get the chance to set up their bedroom exactly like they want. While parents may have some input, this is a college kid's time to choose off their sense of style and personality. At first glance, it can be hard to get past the stark look of an empty dorm room. You may even find yourself wondering how you'll disguise bland walls or brighten up a dark space. The best way to set up a cool dorm room is to create an organized plan that takes several aspects of room design into consideration.
Identify Focal Points in the Layout
If you've already been able to tour your dorm room, then you are in good shape for planning where to place the furniture. If not, then it can help to look at a few general dorm room setups to see how other people decorate. In most dorm rooms, you can bet that a person's eyes will go directly to the bed, desk and window when they walk in from the door. Paying attention to these areas will create the most dramatic effect.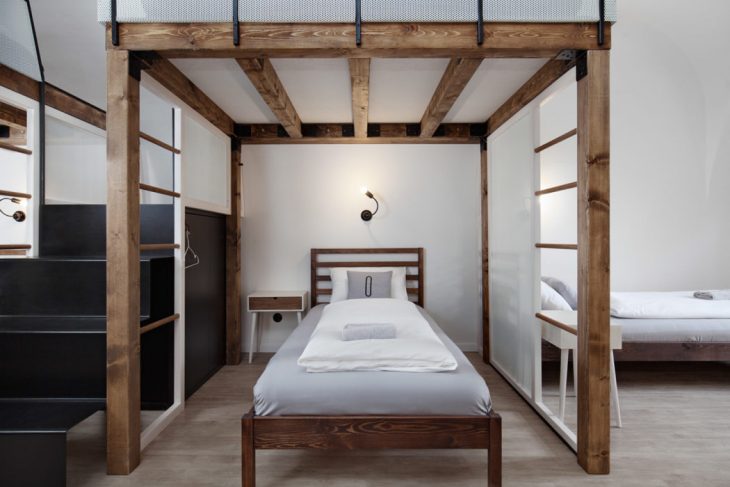 Find Creative Spaces for Storage
Some college kids wonder how they'll ever fit all of their things into such a small space. If you are feeling like this, then it helps to know that you have lots of storage options that won't look cluttered. For example, instead of putting your mattress on the floor, you can put it on a frame or risers. This not only protects your mattress, but it gives you room underneath to stash suitcases and storage bins. You can also find ottomans with storage beneath the seat that double as extra seating when your friends come to visit. Depending upon your dorm's rules, you might even be able to put a TV up high using a wall mount system.
Coordinate Your Decor With Your Roommate
Most college students have at least one roommate, and decorating your room gives you a chance to bond. If possible, reach out to them before move-in day to see if they want to collaborate with you on setting up a theme. Choosing bedding and other decor pieces within the same theme gives your room a cohesive look that people will notice. If you both prefer to decorate your half of the room with different themes, then see if you can agree on incorporating similar colors to pull it together. Adding a rug or curtain that matches both themes can keep things from clashing within your interior design overhaul.
Try to Avoid Over Packing Before You Leave for School
While you want to pack all of the essentials that you need to create a comfortable space, you also want to avoid going overboard. Bringing too much stuff means that you'll have more challenges finding storage for what you don't use. You also want to remember that you'll probably add a few things over the course of a school year. Give yourself a little room to add that awesome lamp or throw pillow that catches your eye when you are shopping later on.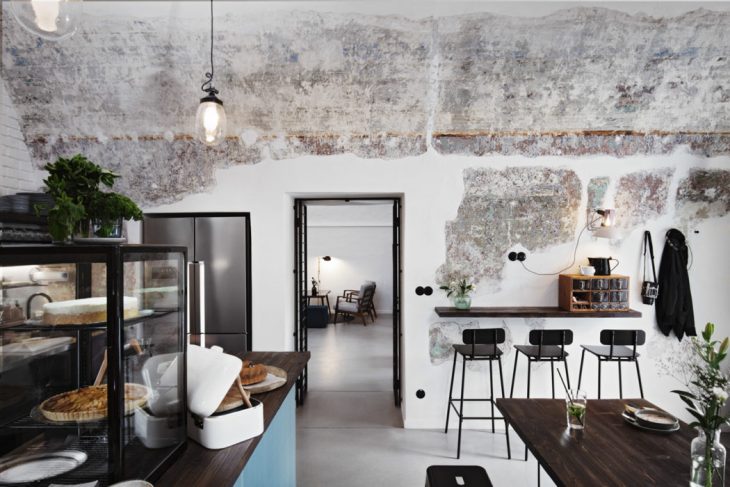 Plan to Add a Few Personal Touches
Your dorm room should be a reflection of your personality, and you'll be spending hours there studying, connecting on social media and hanging out with your friends. Feel free to add a few touches that are uniquely yours. Tossing your favorite quilt on your bed or adding some LED lights around the headboard give you an instant sense of who you are that gives you more confidence as you adjust to college life.
Dorm rooms tend to be small, and you can use this to your fullest advantage by decking out the areas that get the most attention. With the right bedspread, curtains and accent pieces, you'll have everyone wanting to check out your dorm room for inspiration as they set up their own. You'll also love having a cozy space that you can retreat to for rest after a long day studying.
Dorm room inspired design by Denisa Strmiskova Studio – discover the project on ARCHISCENE.net