Designer Kim Jones presented his first FENDI ready to wear women's collection on February 24th, during the first day of Milan Fashion Week. Fendi Fall Winter 2021.22 Collection celebrates brand's history and Italian elegance. Kim Jones reinterpreted and reimagened brand's iconic signature codes for modern day women.
Film maker Loïc Prigent directed the video presentation, with design and show production from Bureau Betak. In charge of styling was Melanie Ward, with casting direction from Shelley Durkan. Beauty is work of hair stylist Guido Palau, and makeup artist Peter Philips.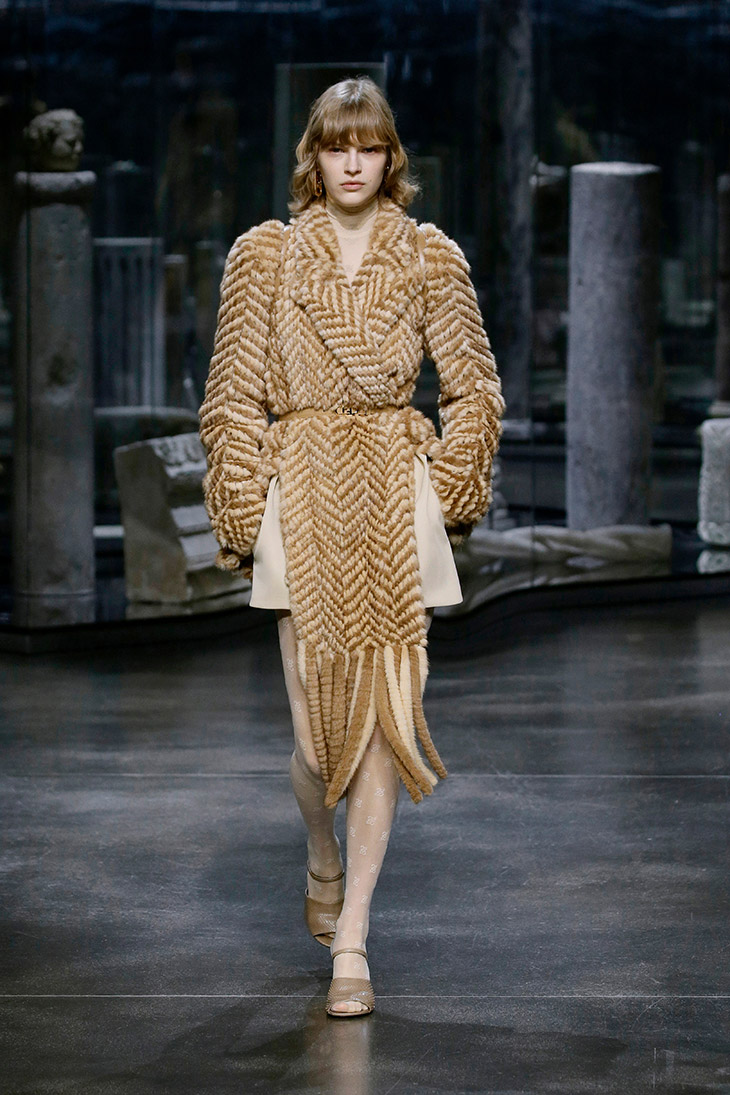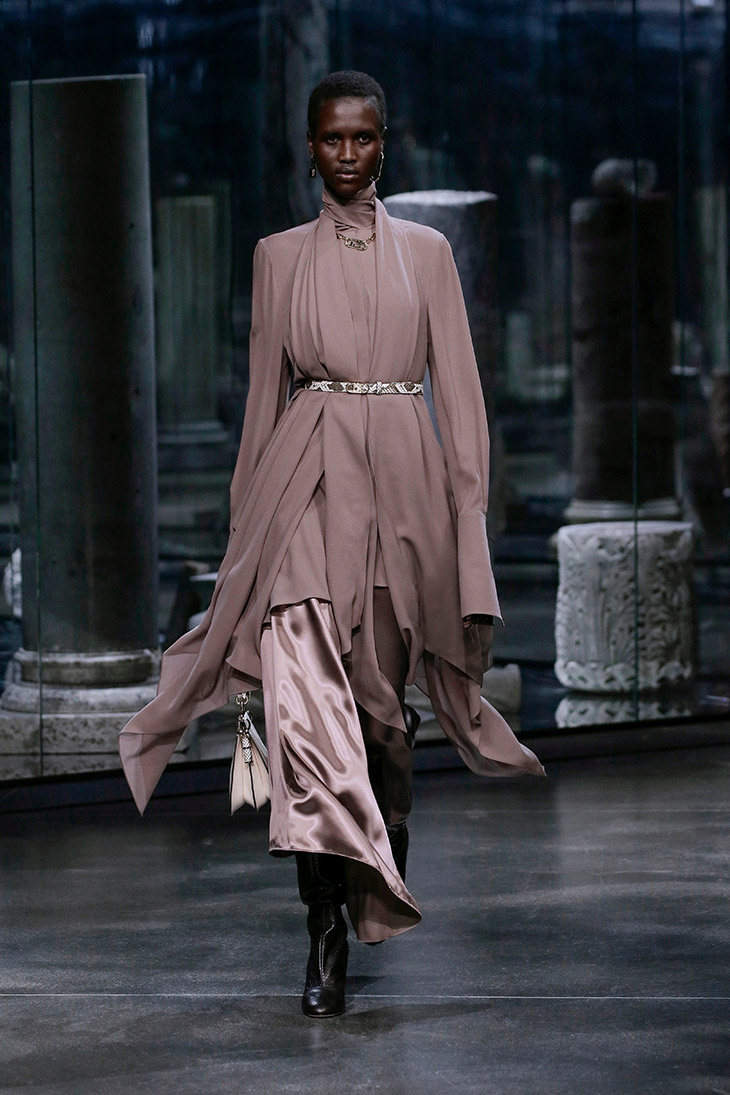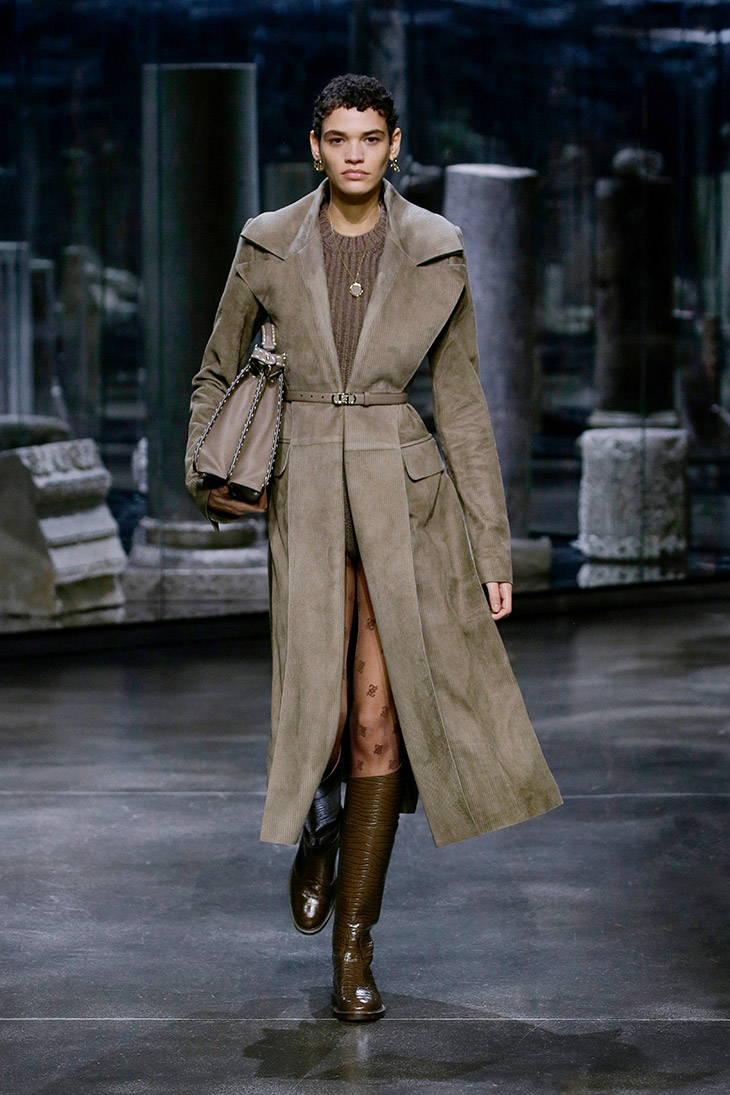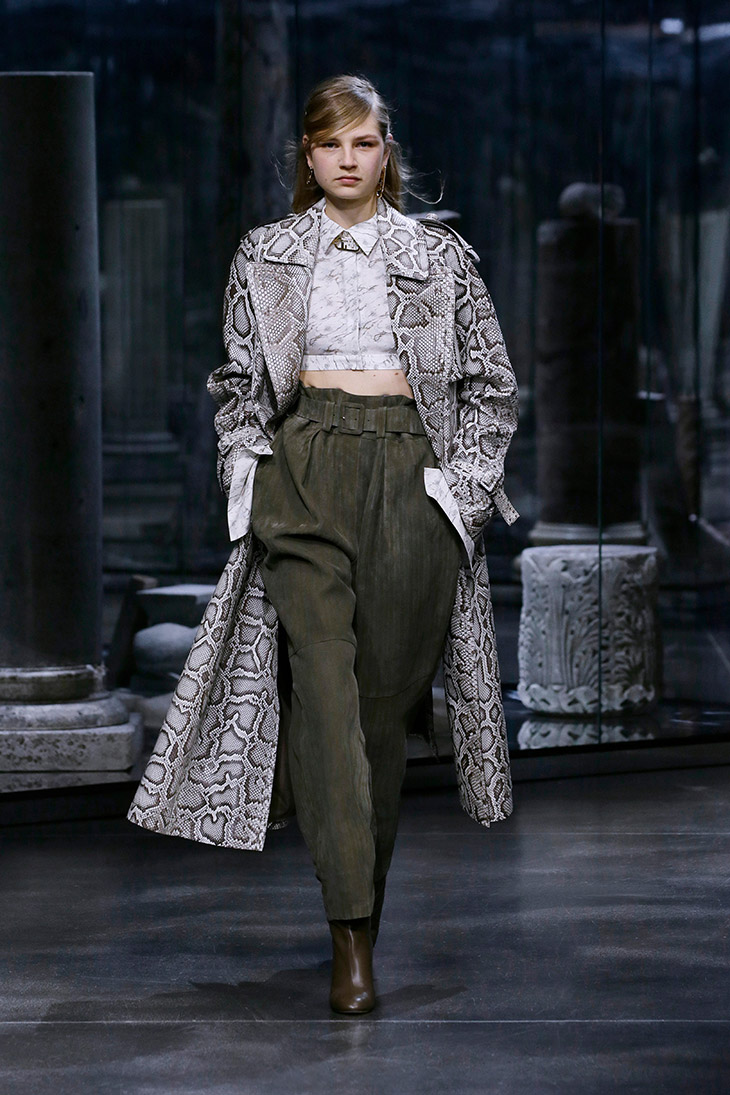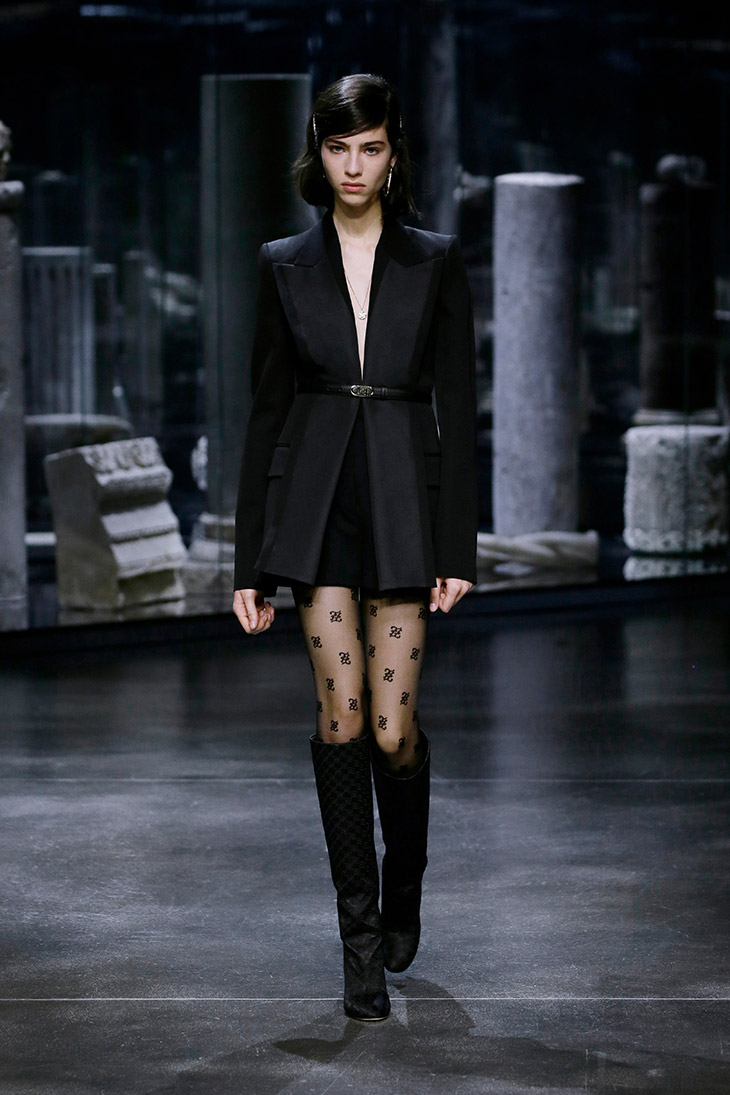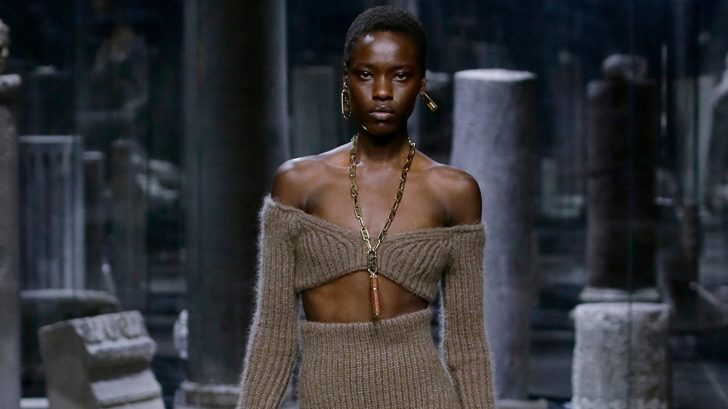 Models: Abby Champion, Africa Penalver, Aivita Mūze, Ajok Madel, Akon Changkou, Amar Akway, Anita Pozzo, Awar Odhiang, Barbara Valente, Bente Oort, Cara Taylor, Caren Jepkemei, Chloe Oh, Cynthia Arrebola, Cyrielle Lalande, Deirdre Firinne, Denise Ascuet, Estelle Chen, Evgenia Dubinova, Felice Nova Noordhoff, Giselle Norman, Grace Valentine, Hannah McNeil, Hannah Weber, Julia Pacha, Kayako Higuchi, Kerolyn Soares, Lamich Kirabo, Lara Mullen, Loli Bahia, Maty Fall, Michelle Laff, Mika Schneider, Mila van Eeten, Miriam Sanchez, Raynara Negrine, Sacha Quenby, Sara Blomqvist, Sara Eirud, Sarah Dahl, Sculy Mejia, Skarla Ali, Steinberg , Tianna St. Louis, Topsy , Veronika Kunz, Vilma Sjöberg, Yilan Hua.