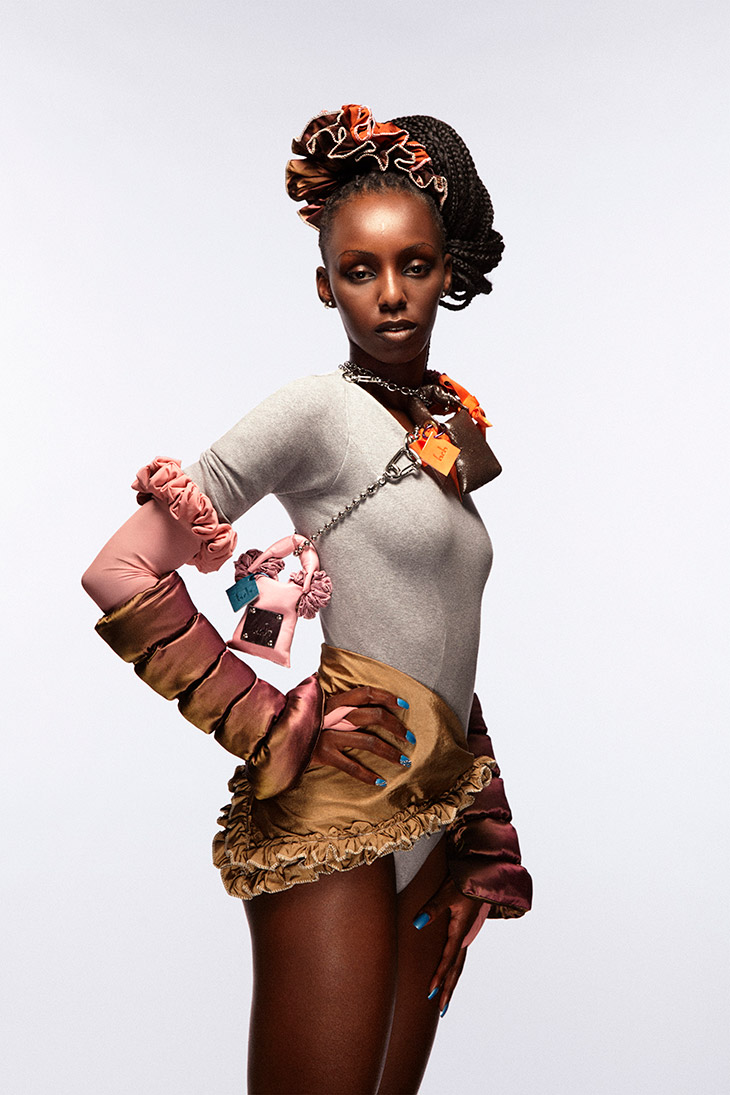 Fashion brand HRH presented their Fall Winter 2021.22 Collection, that was inspired by the fantasy sports competition, as part of Fashion East project at London Fashion Week. Designer Hannah, who is a former gymnast, explores the tribal bonding that comes with sportsmanship, and by the moments athletes spend off courts or waiting for results.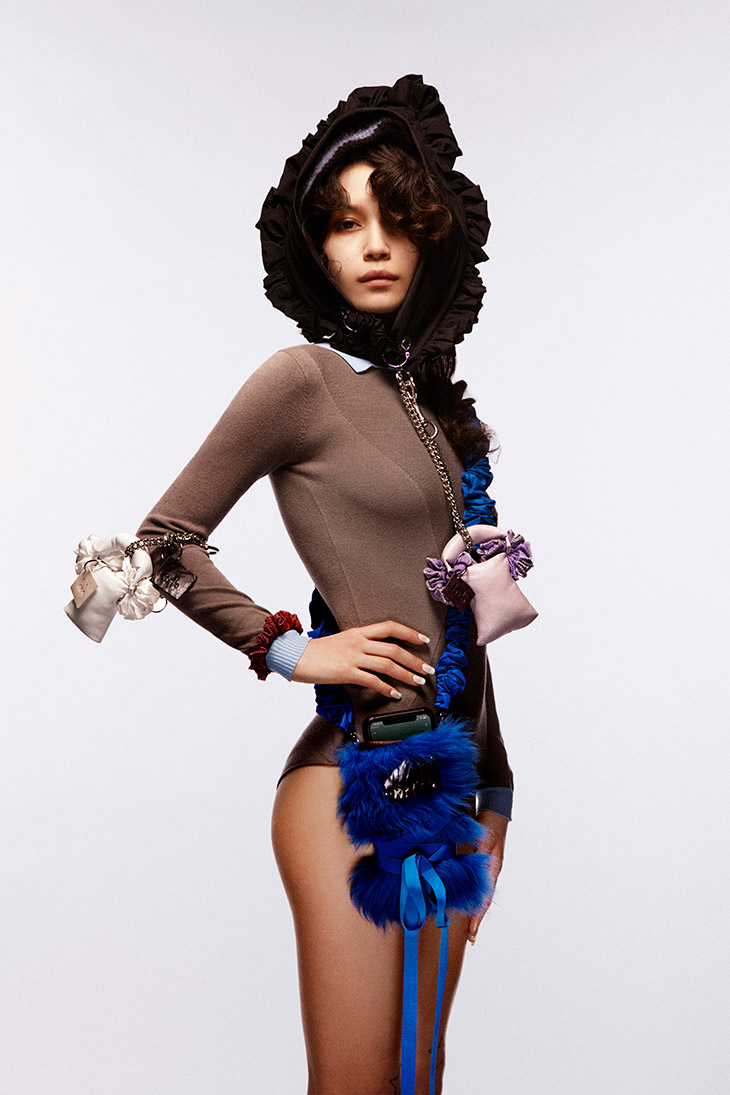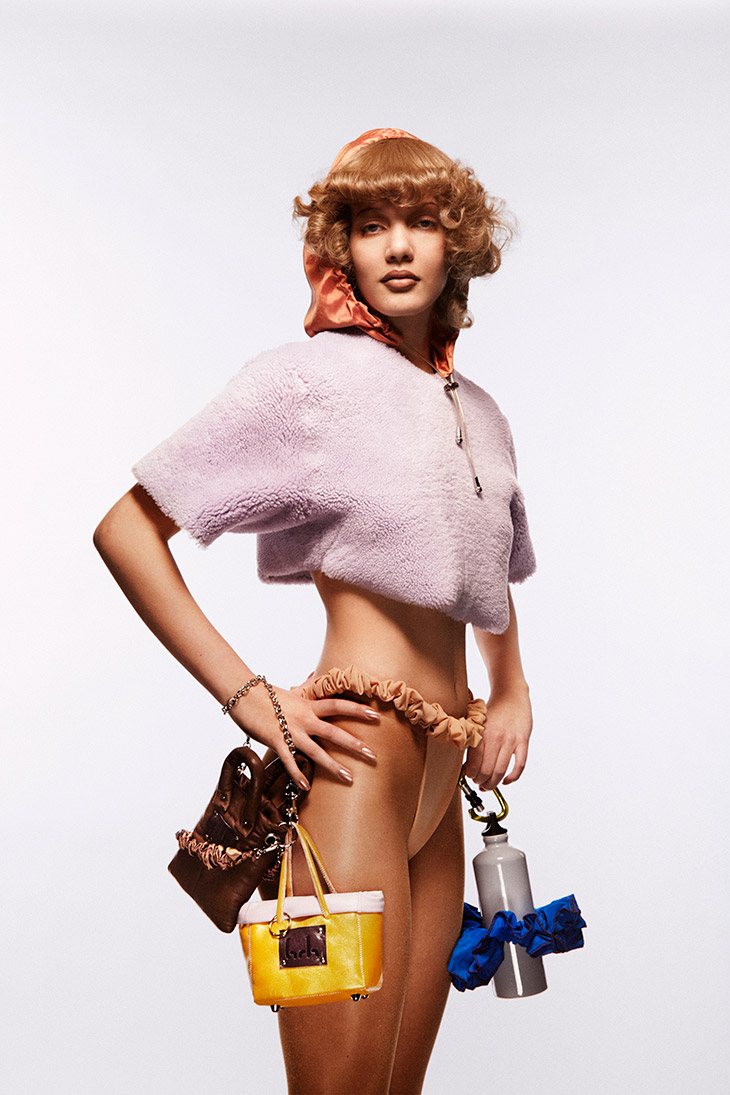 Photographer Adrian Gonzalez-Cohen captured the lookbook featuring models Catalina, Zuza, Clementine, and Joanna. In charge of styling was Tati Cotliar, with casting direction from Madeleine Østile. Beauty is work of hair stylist Franziska Presche, makeup artist Lynski, and manicurist Sylvie Macmillan.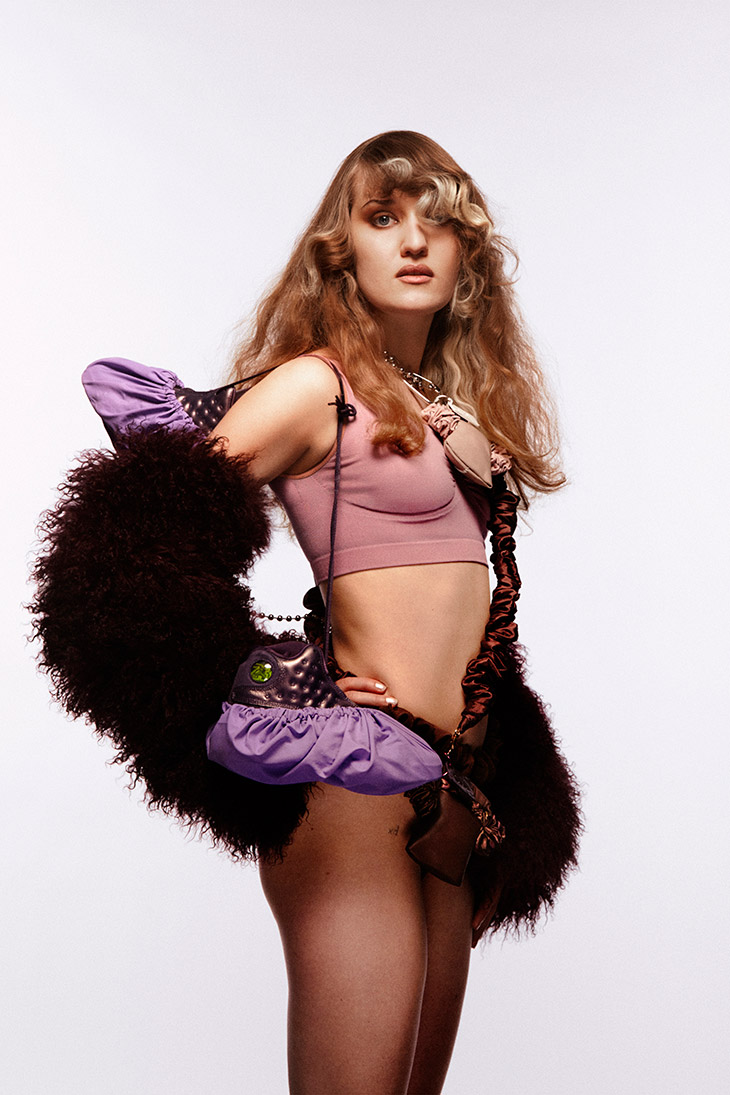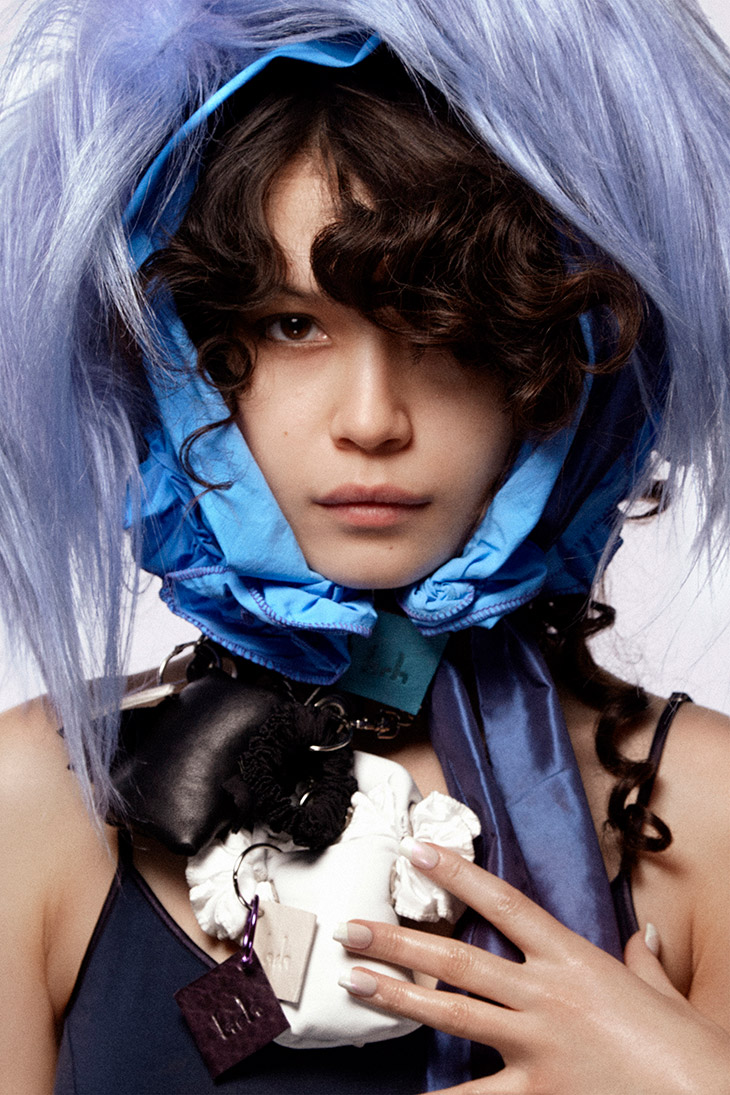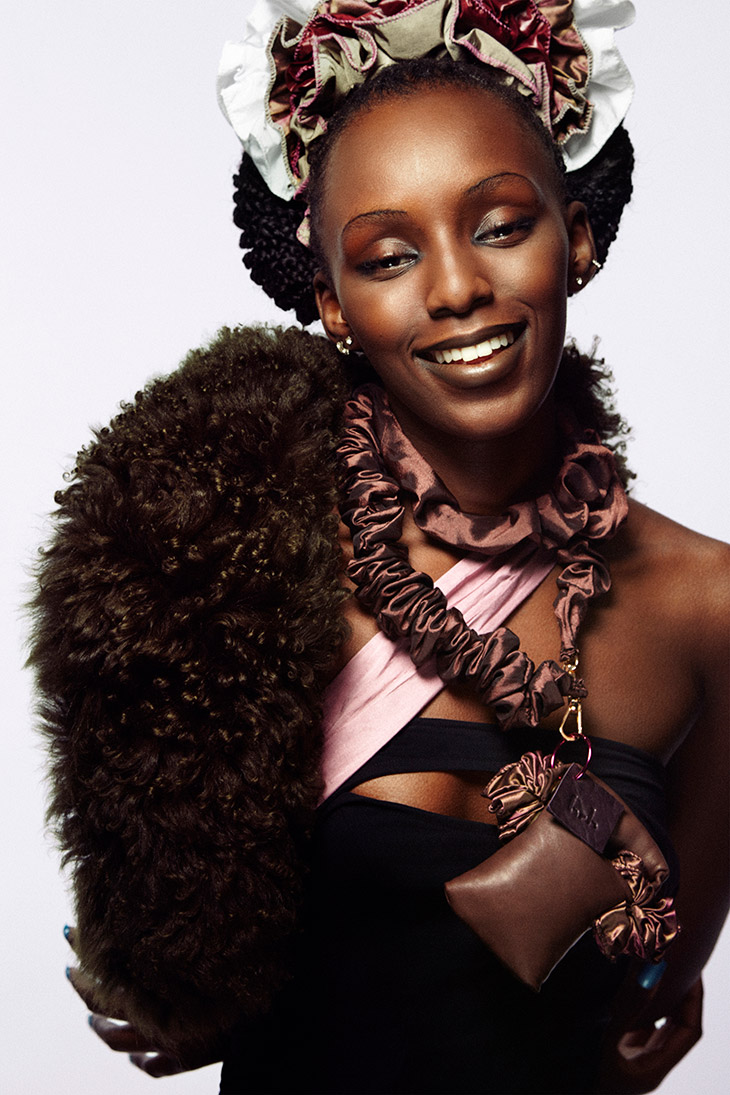 "Self-taught, Hannah used collected materials to create tiny padded purses. The bags, subtly inspired by time in Hong Kong, where she first started making them, are odes to 'small, precious things' – serving the important function of sheer pleasure. Initially making them for herself, Hannah gifted the bags to friends along with her now eponymous oversized scrunchies, spreading the spirit and humour she sees as necessary for a performance of any kind.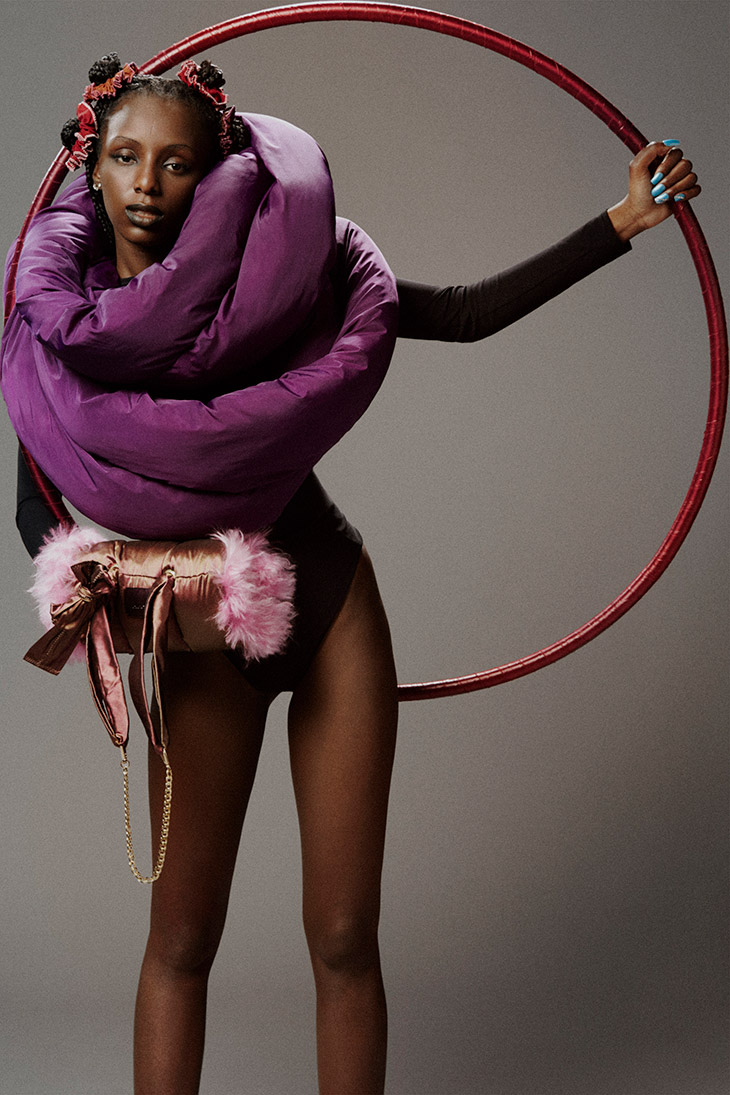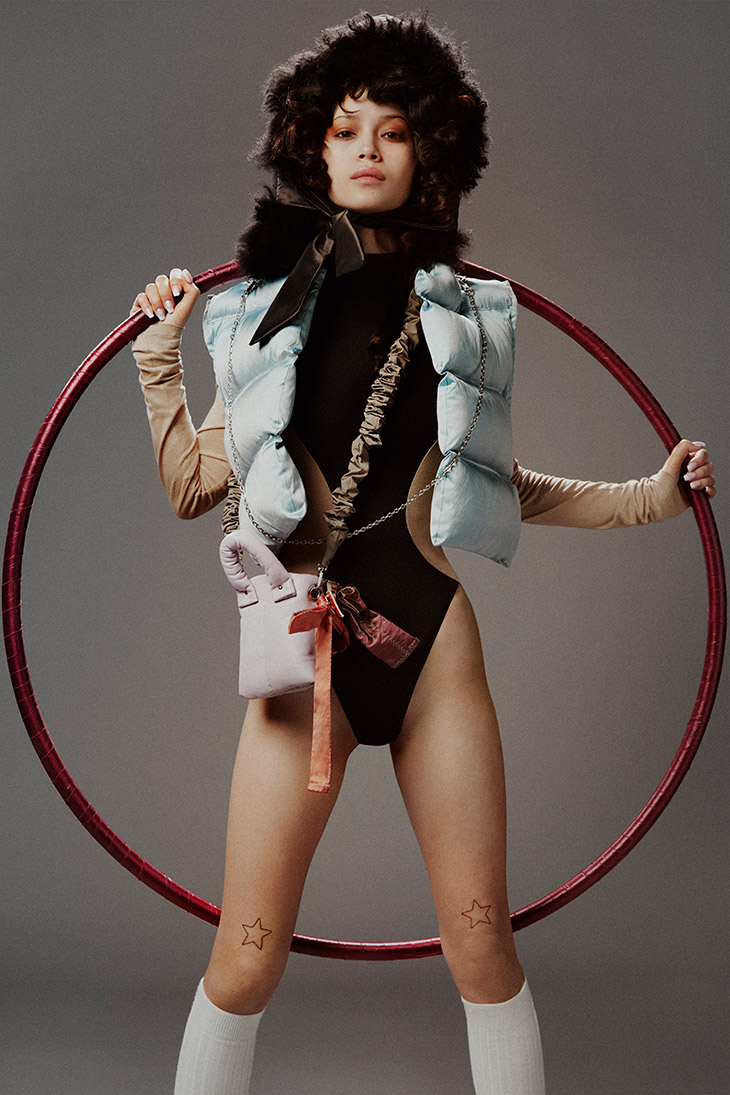 Playfulness persists with the designer's eye for unexpected combinations of textures: 'the fabrics I use are very polarising, I'm either using shearling – so, tactile and not sporty – or I'm using nylons.' Materials are sourced as sustainably as possible such as in her use of organic unbleached lamb wool in her scarves (which are warm), vegetable tanned leather and wadding made from recycled plastic bottles. Hannah's unique attention to details make for pieces that evoke a feeling of 'when you watch Simone Biles win Gold, or when you see Surya Bonaly spiral across the ice in her glistening lame.'" – from HRH
DESIGN Hannah
PHOTOGRAPHER Adrian Gonzalez-Cohen
STYLING Tati Cotliar
HAIR STYLIST Franziska Presche
MAKEUP ARTIST Lynski
NAIL ARTIST Sylvie Macmillan
CASTING DIRECTOR Madeleine Østile
PRODUCTION CEBE Studio
CAST Catalina, Zuza, Clementine, Joanna
STYLING CREDITS Thanks to Nike, Body Editions, Wolford
SPECIAL THANKS
Incredible Lulu and Raph, Claire Burman for literally holding my hand every step, Tati and Adrian, Madde Ostlie, Sylvie Macmillan, Carmen Hall, Gray Wielebinski for his endless belief in me, My family and Joanne Lees for their constant support, Alex Paganelli, Jess Kohl <3, My amazing friends and peer group for giving me so much time, energy and always inspiration.