Discover MAXIMILIAN DAVIS Fall Winter 2021.22 collection that explores Black elegance and sixties and early seventies couture style, presented as part of Fashion East project at London Fashion Week. The collection was inspired by designer's family photographs from that period. "That time was so incredible for fashion, and particularly in showcasing strong and powerful women," says Maximilian Davis. "It's not fair to exclude Blackness from that story – so I wanted to rewrite the narrative."
Photographer Marc Hibbert captured the lookbook, featuring styling from Ibrahim Kamara. In charge of beauty were hair stylist Virgine Moreira, makeup artist Thom Walker, and manicurist Sylvie Macmillian. Set design is work of Joshua Thompson.
"Black subjects are positioned as the protagonists of a period from which they ere regularly excluded: the seamless construction of round-shoulder sixties silhouettes or column skirting designed in allusion to couture technique; the batwing cuts, balaclavas and scuba goggles directly evocative of the iconic trends from that same timeframe. The proud elegance observed in how his family would dress for church is reframed within this context: 'It's the one moment when you really know the Black community would dress up and show off their outfits – in the same way that me and my friends will put on our looks to go to the club.'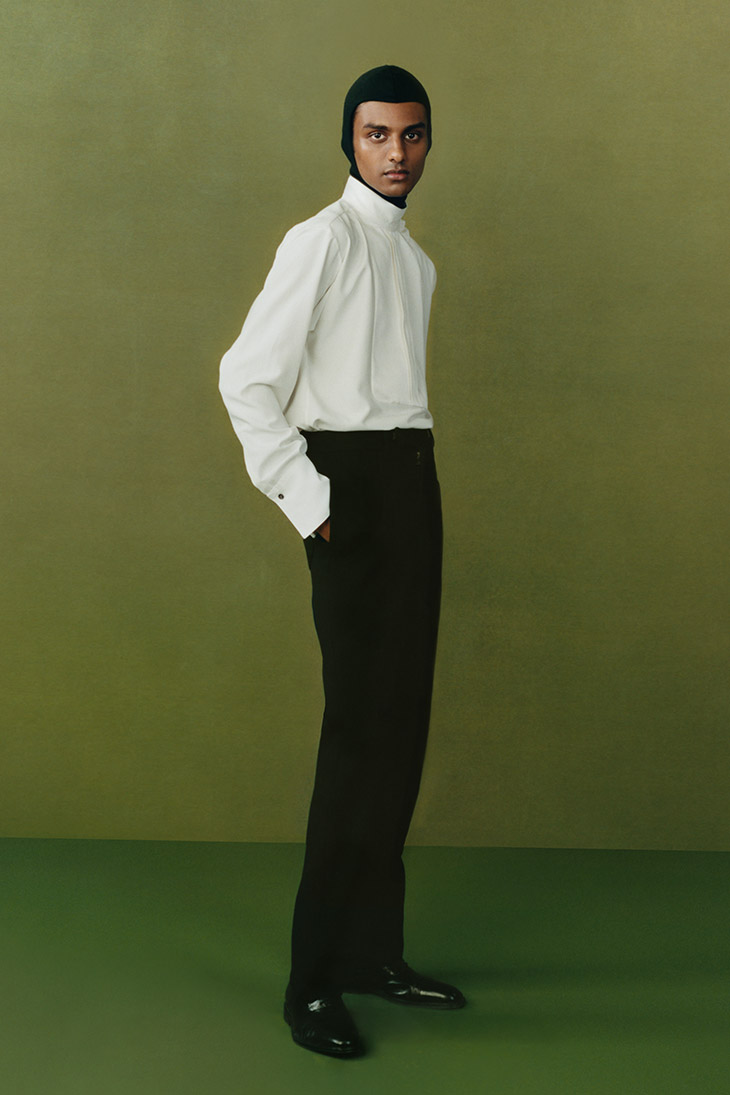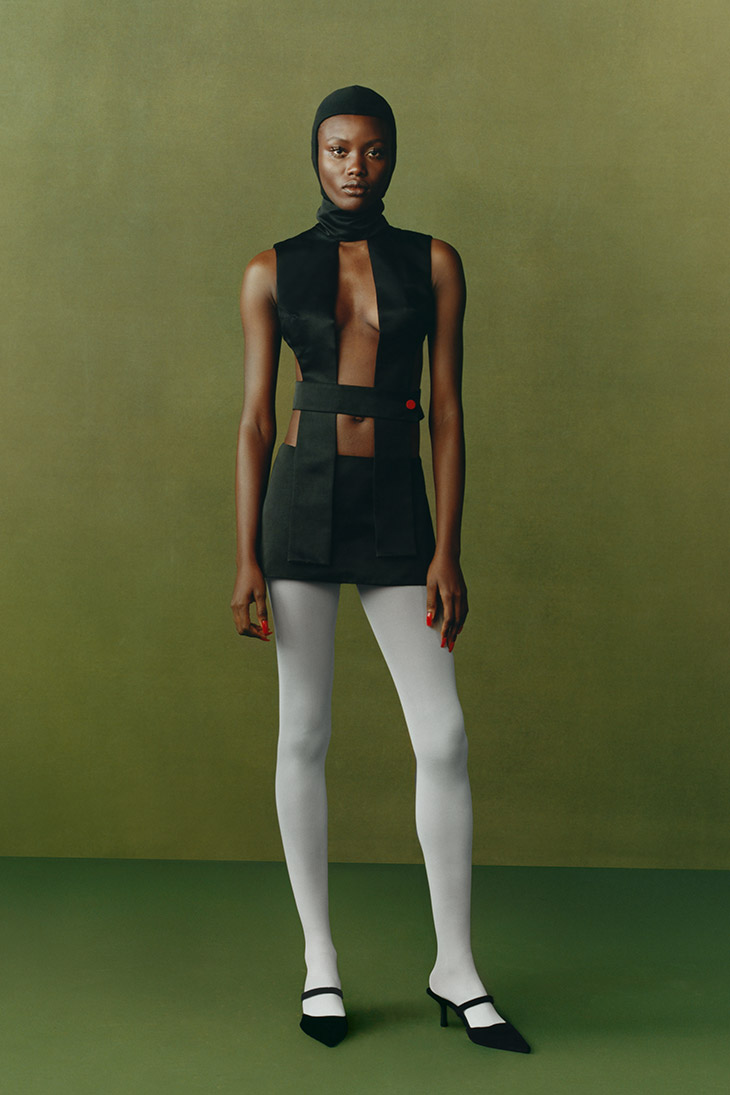 Alongside refined elegance, the Carnival sensibility key to Maximilian's aesthetic remains distinctly present. Maxmilian's logo is translated into contemporary psychadelia, and screenprinted onto denims, embroidered into leathers, or appears in second-skin swim lycra and silk satin. The transitional beach-to-club outfits worn by the designer's older sisters during time spent in Trinidad is directly reflected in cut-out bodysuits or showgirl swimwear worn with a towering feathered headpiece. 'What comes to mind when you think of the sixties and seventies fashion with the mindset of Carnival? Showgirls,' the designer reflects. 'I wanted to take what exists, but make it my own. I'm reclaiming these iconic moments and references for the Black community.'" – from Maximilian Davis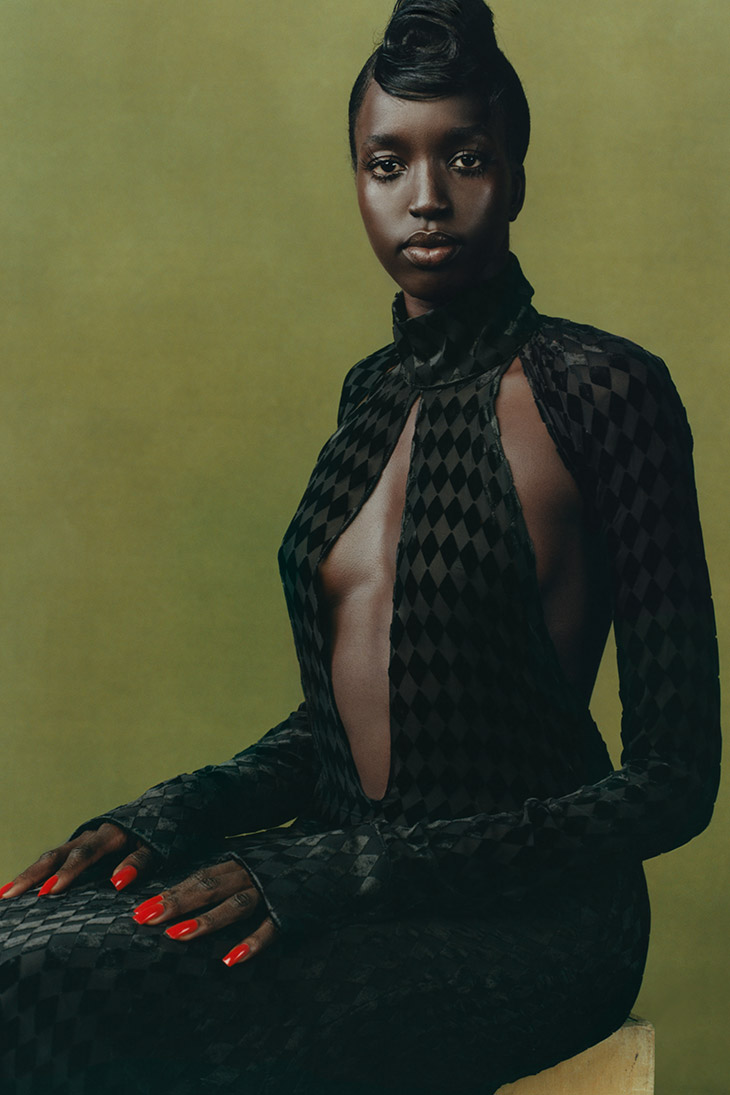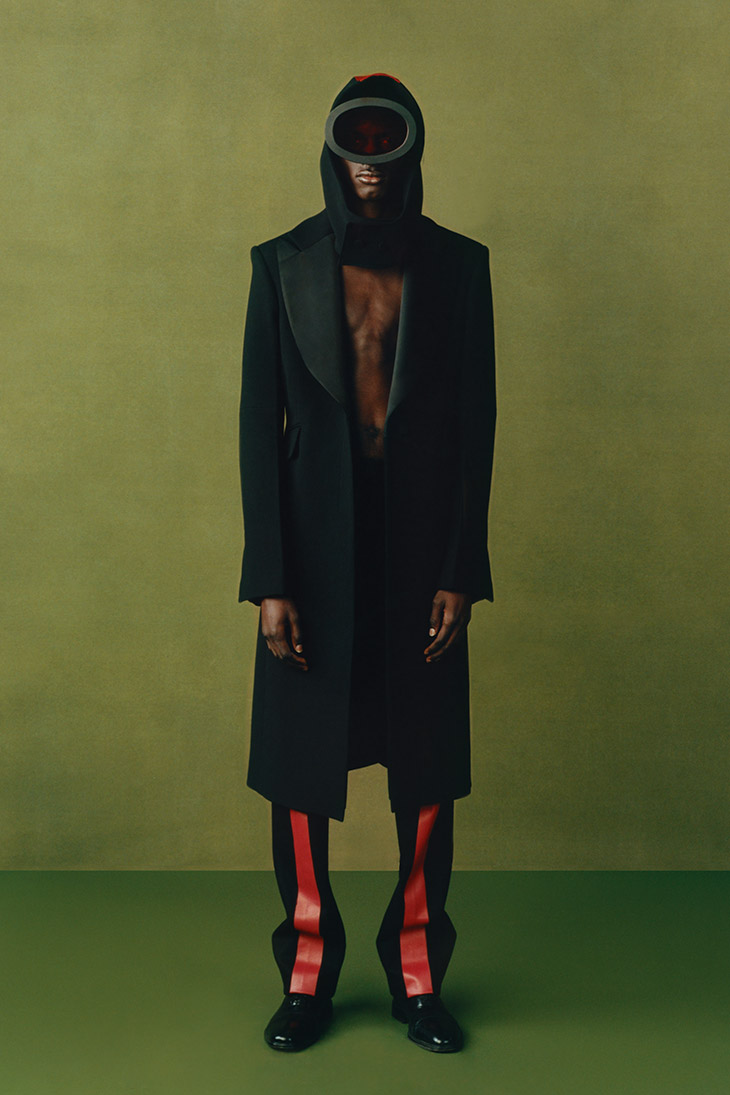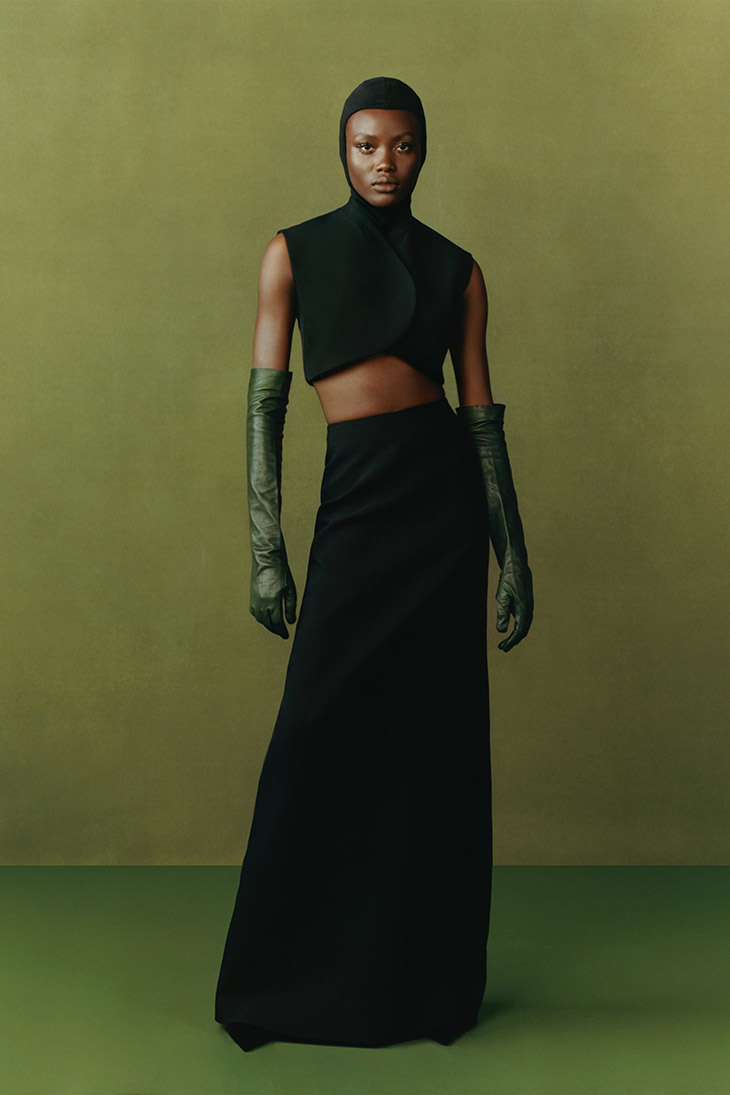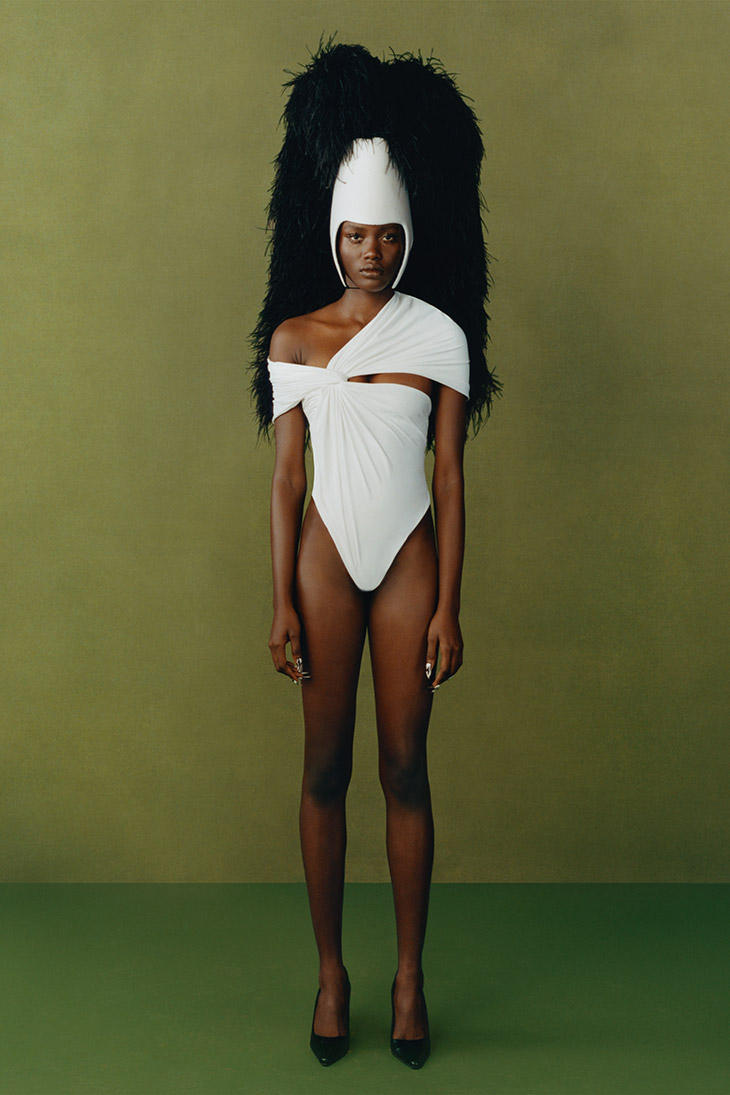 PHOTOGRAPHER Marc Hibbert
STYLING Ibrahim Kamara at Art + Commerce
HAIR STYLIST Virgine Moreira at Management + Artists
HEADWEAR Nasir Mazhar at Nasirmazhar
MAKE-UP ARTIST Thom Walker at Management + Artists
NAIL ARTIST Sylvie Macmillian at Management + Artists
SET DESIGN Joshua Thompson
CASTING DIRECTOR Mischa Notcutt at 11Casting
EXECUTIVE PRODUCER CEBE
PRODUCER Yasser Abubeker
WORDS Olivia Singer
SPECIAL THANKS Fashion East, Lulu Kennedy, Raphaelle Moore, Danielle Davis, Rachel Davis, Clara Olowookere, Sienna King, Joshua Ewusie, Oli Clarke, IndiaHunnikin, Ivano Pagnuessat, Daniel Jackfont, Charles Stanley, Jordan Leigh, Manabu Nobuoka,Charlotte Fitzjohn, Sam Thompson, Alex Soroka, Celeste Kennedy Doig & Paula rowan.