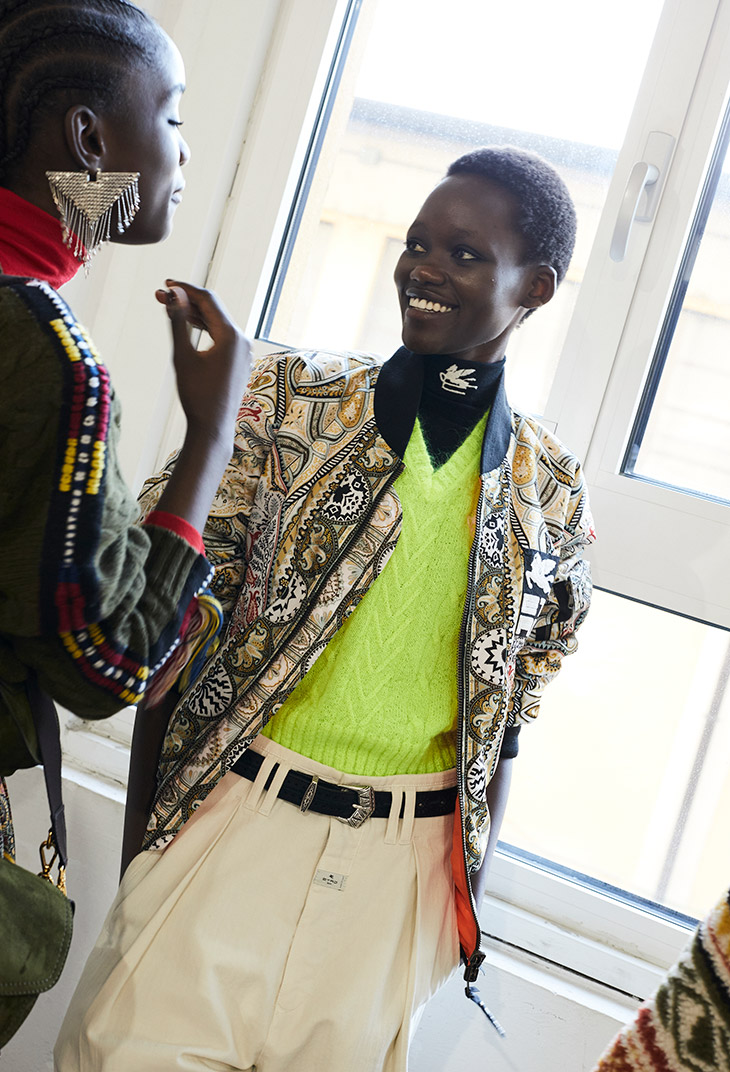 Take a look behind the scenes of the ETRO Fall Winter 2021.22 collection film, presented at the recently finished digital Milan Fashion Week. The models channel rebellious and a non-conformist spirit of Etro's new collection.
RELATED: ETRO FALL WINTER 2021.22 LOOKS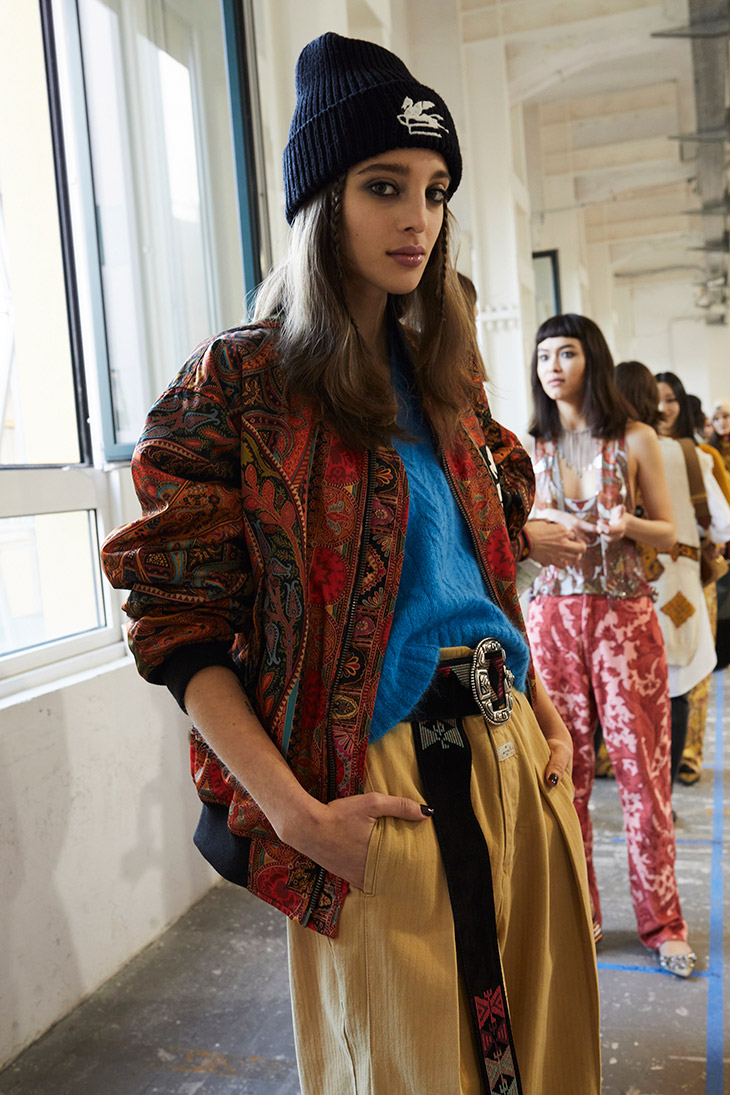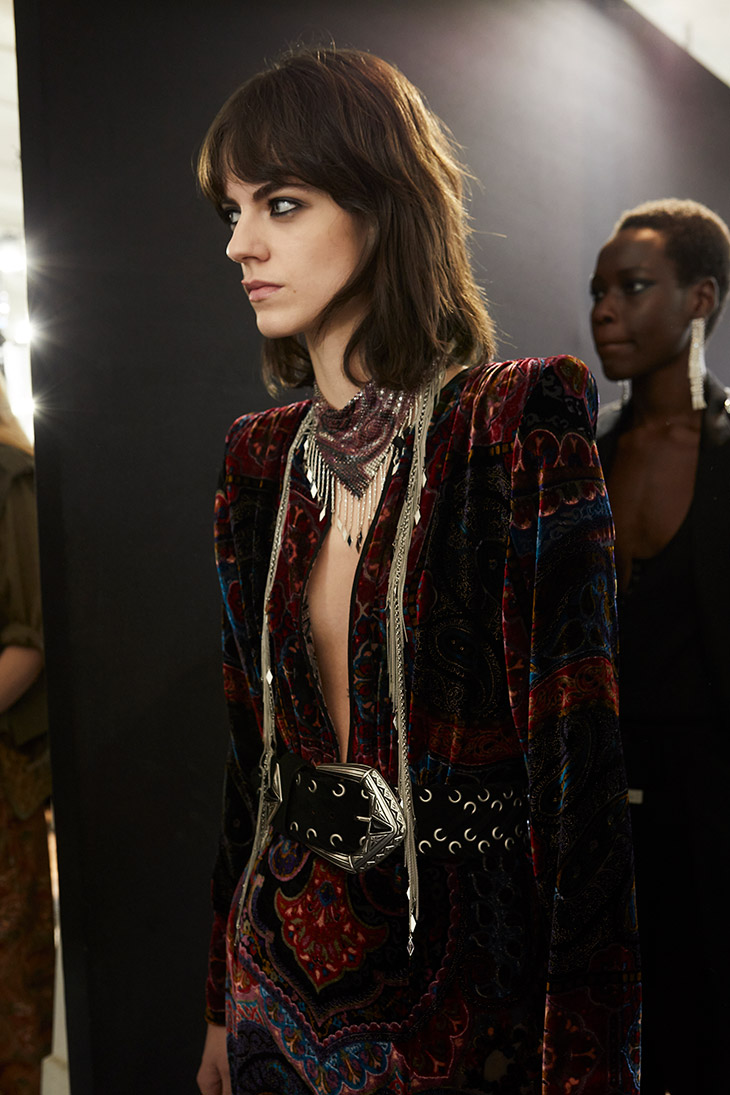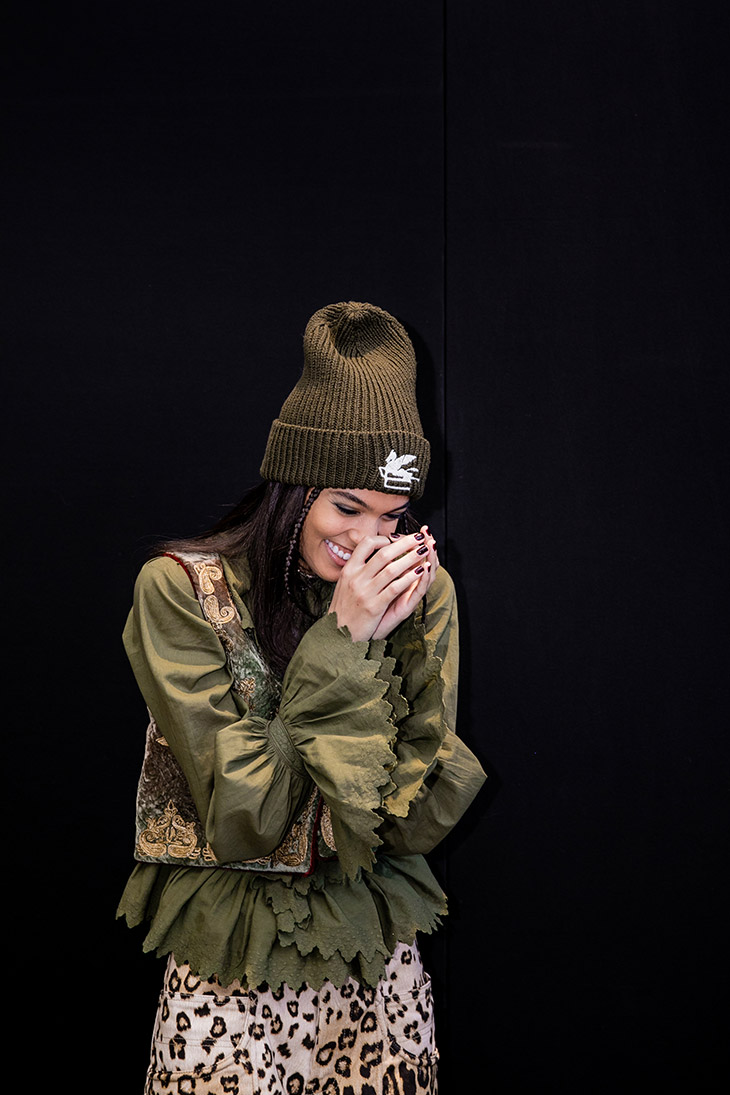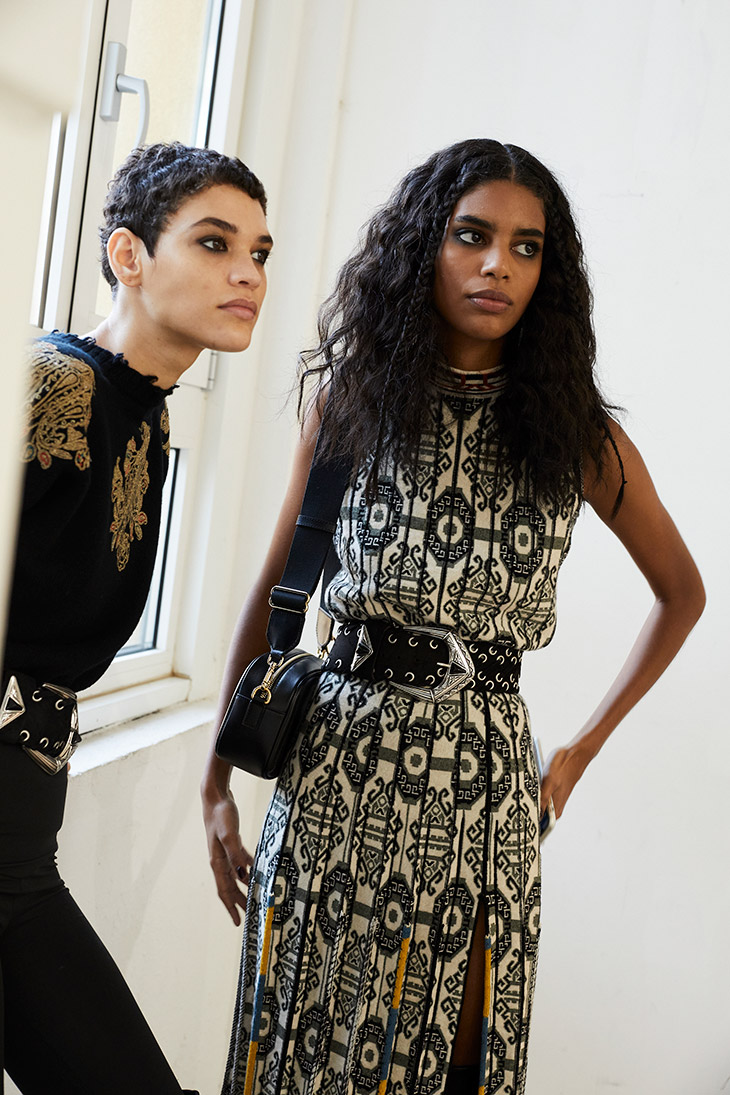 Among the models who star in the video are Abby Champion, Alina Bolotina, Allana Santos Brito, Amrit, Awar Odhiang, Barbara Valente, Britt Oosten, Cara Taylor, Caren Jepkemei, Chloe Oh, Denise Ascuet, Emma Todt, Estelle Chen, Felice Nova Noordhoff, Gemma Francis-Burnett, Grace Valentine, Jade Nguyen, Kerolyn Soares, Klara Kristin, Lola Nicon, Loli Bahia, Maryel Uchida, Mathilde Henning, Maty Fall, Michelle Laff, Mika Schneider, Miriam Sanchez, Sacha Quenby, Sculy Mejia, Steinberg, and Valerie Scherzinger.