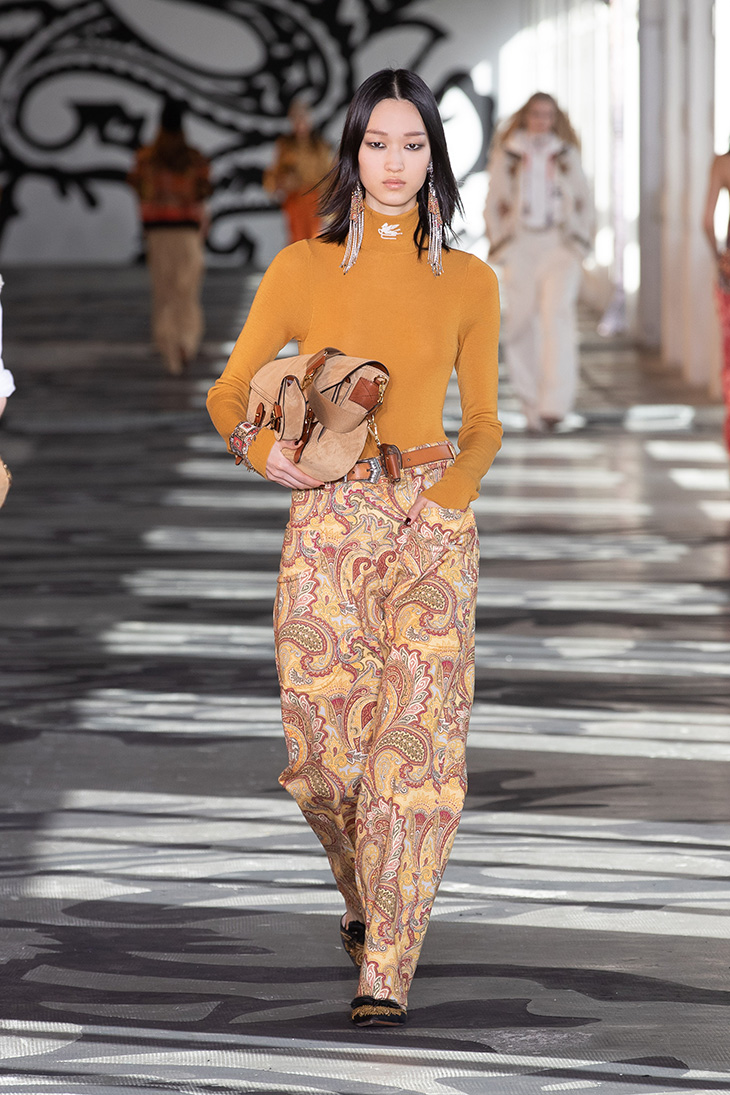 Etro Womenswear Fall Winter 2021 collection was shaped by Veronica Etro's inspiration sourced from work of Rudolf Nureyev and Jimi Hendrix. Veronica had in mind their rebellious nature and free spirited life while shaping the new pieces.
"Pictures showing him off-duty reveal the private intimacy of the ballet superstar, whose passion for Renzo Mongiardino's home decors resonates in the sense of vibrant exoticism that is deeply rooted in the ETRO DNA. Nureyev's sophistication meets Jimi Hendrix's indie style with his languid embroidered robe coats, fringed blazers and evening vest dresses. The result is a wardrobe of special pieces but at the same time real characterized by a loose and comfortable silhouette. Inspired by Russian ballets' motifs and geometric intarsia, precious prints are juxtaposed to the embroideries of Nureyev's costumes that Gimmo Etro, founder of the fashion house, has collected over 30 years. Upholstery patterns and tiger prints evoke Jimi Hendrix's exotic world," shares Etro team.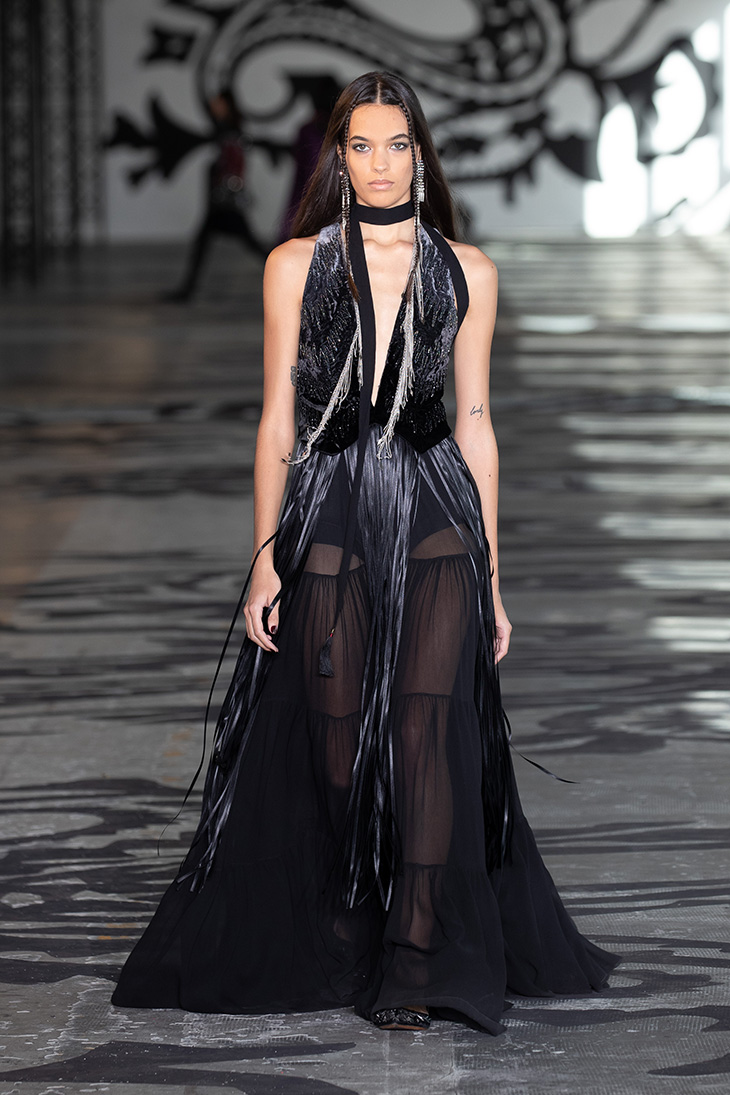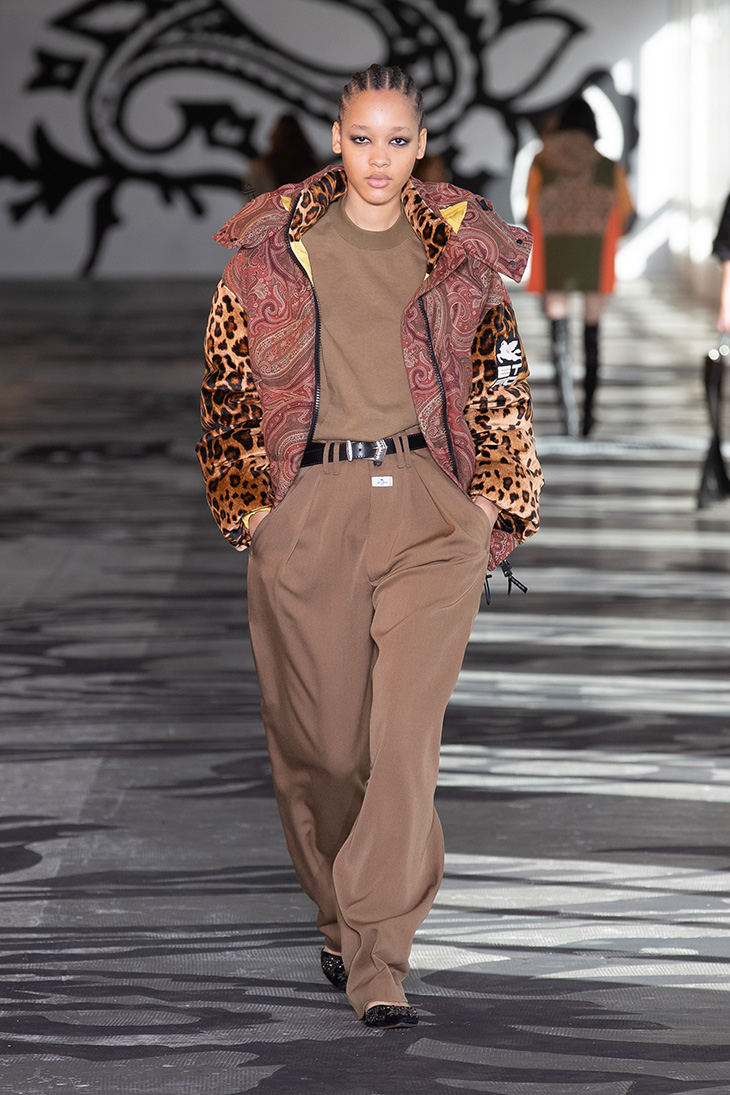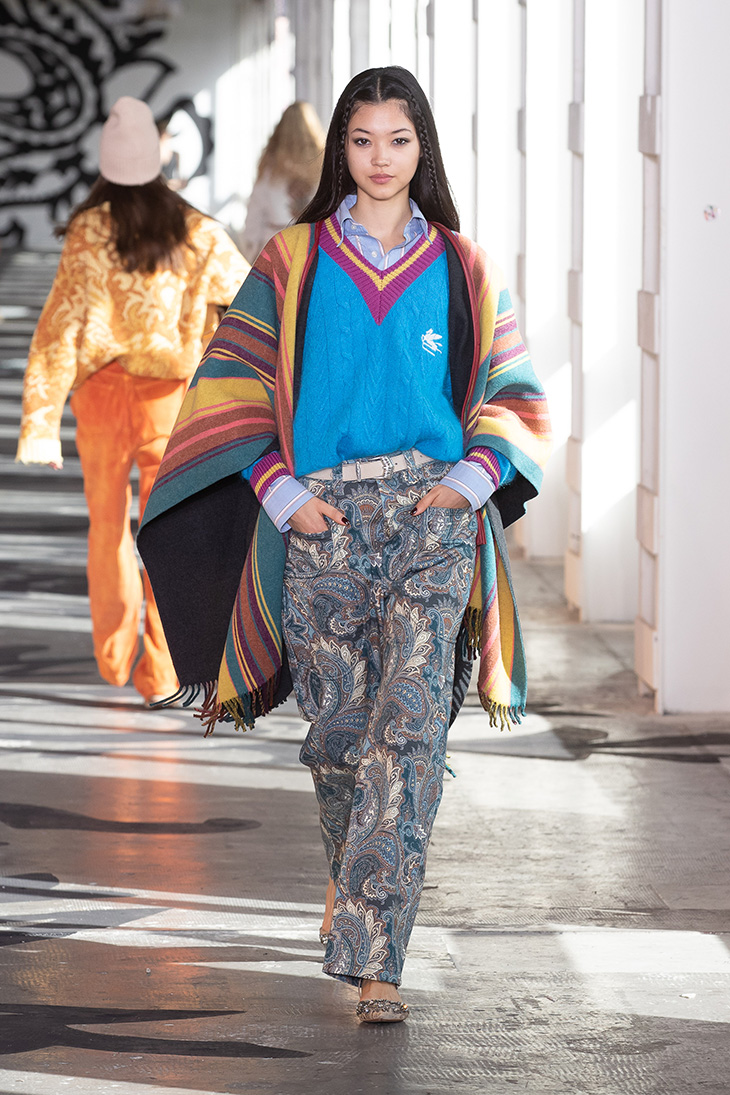 The collection is comprised out of thirty-nine looks taking on Etro's already well established design code. While Milan Fashion Week is now fully digital only a few brands have organized runway shows. It is important note Etro's latest collection had no runway audience present, yet the video was captured in a runway style.
Discover all the looks from Etro Womenswear Fall Winter 2021.22 collection in our gallery:
Music: Live Performance by Arlissa
Styling: Géraldine Saglio
Hair: Sam McKnight, Eamonn Hughes – Agency: Premier Hair and Make-Up
Make Up: Petros Petrohilos – Agency: Streeters
Manicure: Giovanna Demarco – Agency: Atomo Management
Casting Director: Piergiorgio Del Moro
Production Agency: Eyesight Group
Video Production: IDI Production
Location: BASE MILANO – Via Tortona, 54 Milan
Location for Arlissa's performance: The West Hollywood EDITION
Thanks to
Wella Professionals
The West Hollywood EDITION
Details from ETRO Womenswear Fall Winter 2021 Collection – see more in our gallery: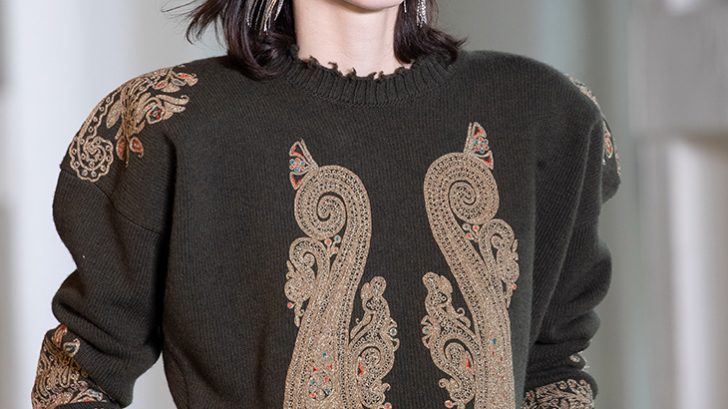 Fashion Editor/Stylist:
Hair Stylist: Sam McKnight
Makeup Artist: Petros Petrohilos
Casting Directors: Giulia Massullo, Piergiorgio Del Moro
Models: Abby Champion, Alina Bolotina, Allana Santos Brito, Amrit , Awar Odhiang, Barbara Valente, Britt Oosten, Cara Taylor, Caren Jepkemei, Chloe Oh, Denise Ascuet, Emma Todt, Estelle Chen, Felice Nova Noordhoff, Gemma Francis-Burnett, Grace Valentine, Jade Nguyen, Kerolyn Soares, Klara Kristin, Lola Nicon, Loli Bahia, Maryel Uchida, Mathilde Henning, Maty Fall, Michelle Laff, Mika Schneider, Miriam Sanchez, Sacha Quenby, Sculy Mejia, Steinberg , Valerie Scherzinger