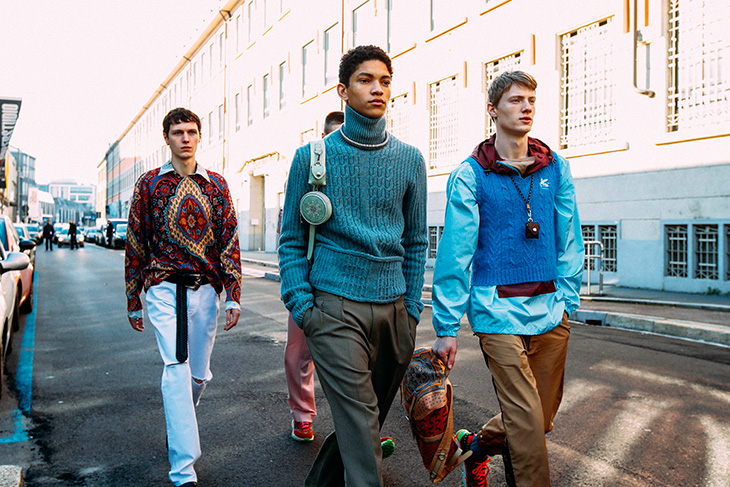 ETRO Menswear Fall Winter 2021 comes with an unexpected new attitude from the brand set as a new chapter by Menswear Creative Director Kean Etro. The collection shaped under the anthem of "Iconoclastic, unconventional, personal" offers us a new view of Etro.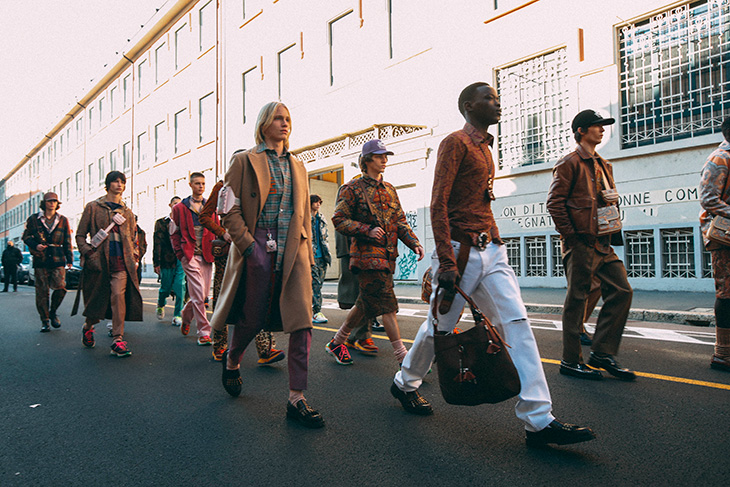 The label is on the pulse of trends to come mixing the same with a touch of streetwear as well as the dedication to detail and tailoring coming with Etro. "A new attitude takes center stage, with ETRO engaged in a conversation about what makes the fashion house relevant for today's consumers. A sense of freedom runs through the lineup, where established rules are broken to create a fresh, immediate and appealing vocabulary of iconic pieces to mix and match with a frisky approach," shares Etro team.
RELATED: BROWSE FALL WINTER 2021 MENSWEAR COLLECTIONS
Just as many of us by the time the collection is ready for the streets Kean Etro and his team are hoping for our lives returning to the normalcy we are so longing for. Going out, seeing friends, having dinners, enjoying life.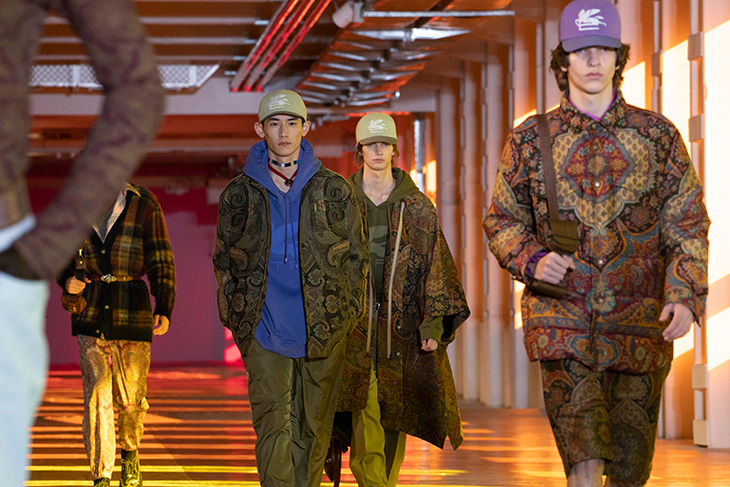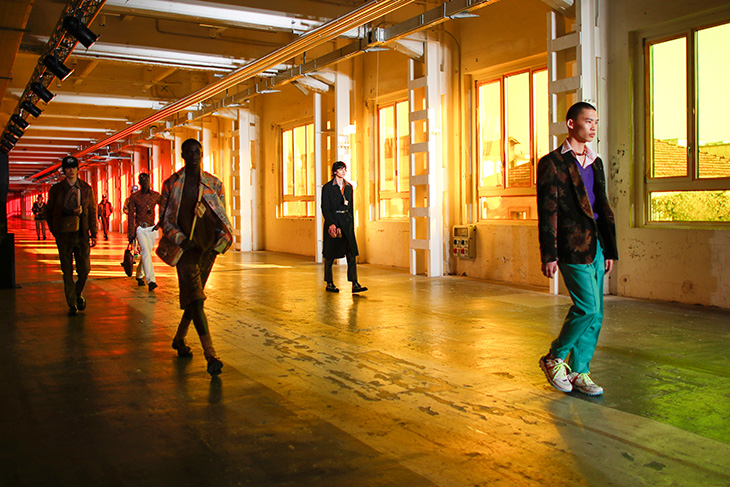 The new ETRO fall winter 2021 collection is not only more relevant but it is also coming as a more confident outing from the iconic brand. The prints the fashion house is known for are still part of the collection, while the Pegaso logo shows up on jackets and hoodies.
When it comes to the sartorial side of Etro it shows best in the outerwear pieces, with double breasted suits and coats . "Pajama-inspired piping details enrich shirts. Quilted jackets are crafted from ETRO's vintage upholstery textiles. Retro sport-inspired logo bands run down the legs of nylon track pants. Clashing contrasts also define the footwear selection, with beautifully constructed brogues and loafers, punctuated by studs, juxtaposed to patchwork sneakers with neon laces. Mandalas and Paisley patterns stand out on highly functional backpacks, pouches and cross body bags with multiple pockets on the straps to carry everyday essentials," adds the ETRO team.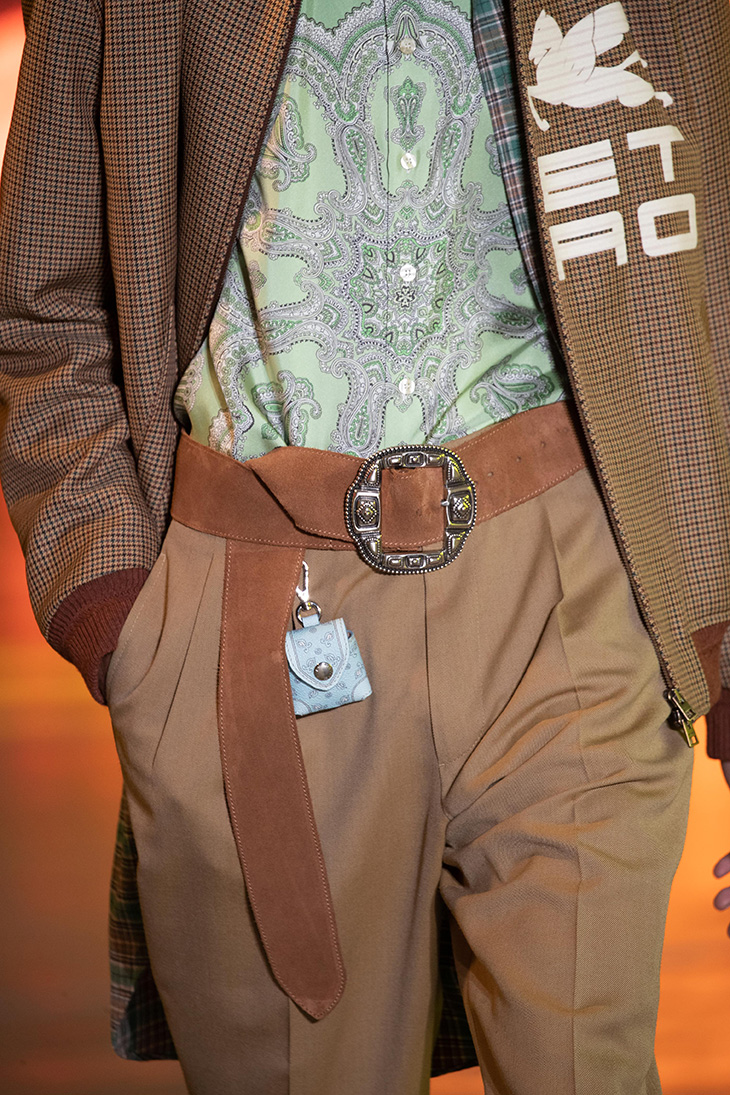 While going with the fashion week schedule, ETRO has already made some of the collection pieces already available on their official website. Unisex vests created with a blend of wool and mohair are part of see now buy now move created by Etro alongside the runway presentation.
ETRO while holding a runway show during the ongoing Milano Fashion Week, has opted for a no audience presentation corresponding to the heightened pandemic restrictions in Italy. The label is one of the first fashion houses to maintain the runway show format, even despite the criticism of the June open space show hosting guests.
ETRO Menswear Fall Winter 2021.22 collection comes in thirty-four elaborately styled looks, see them all in our gallery:
Take a close look with details from the Etro Menswear Fall Winter 2021 Runway Collection in our gallery: