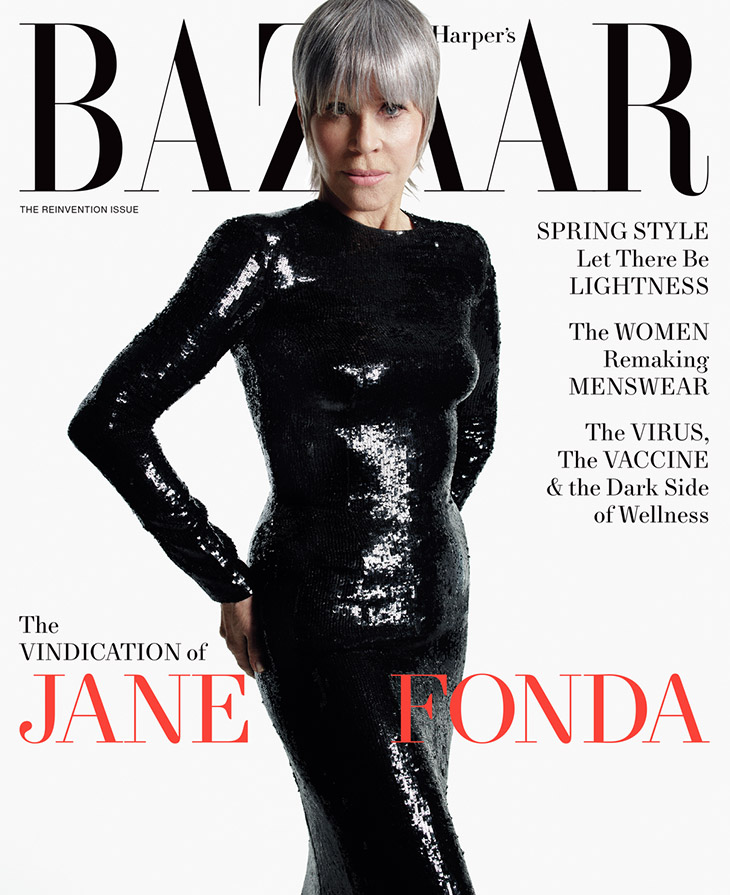 The legendary actress and activist Jane Fonda takes the cover story of American Harper's BAZAAR's April 2021 edition lensed by fashion photographer Mario Sorrenti. In charge of styling was George Cortina, with creative direction from Laura Genninger, set design by Happy Massee, and production by North Six. Beauty is work of hair stylist Adir Abergel, and makeup artist David De Leon.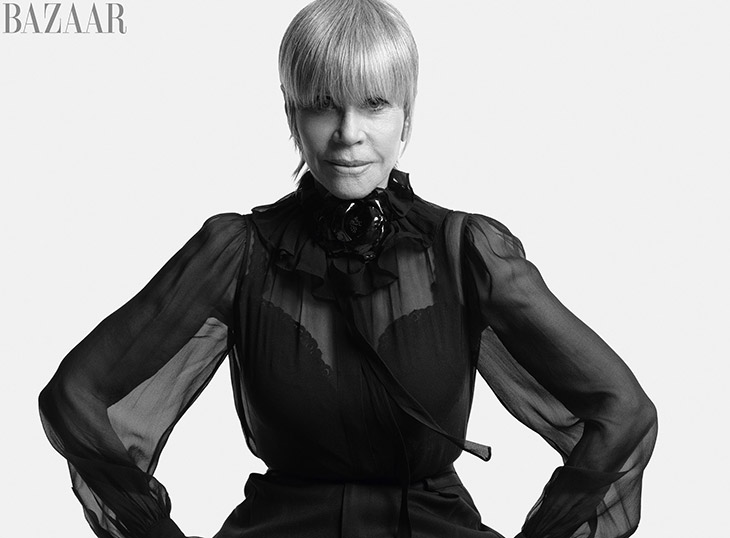 I always feel that I've got to pay attention so I can learn. And I try to have friends who can teach me. I'm a student. I'm a generic kind of person. I'm very observant. I receive it. And then I become the megaphone. I don't invent things. You have to know where your strengths are. I'm derivative; I'm not original. I'm original as a character but not as a thinker. Although, at my advanced age, I can sort of put things together now that I couldn't before and say, "Oh. Okay." I always feel in a room of people that I'm the youngest and the least experienced. And I know that other people view me as the opposite, and that makes me uncomfortable. – Fonda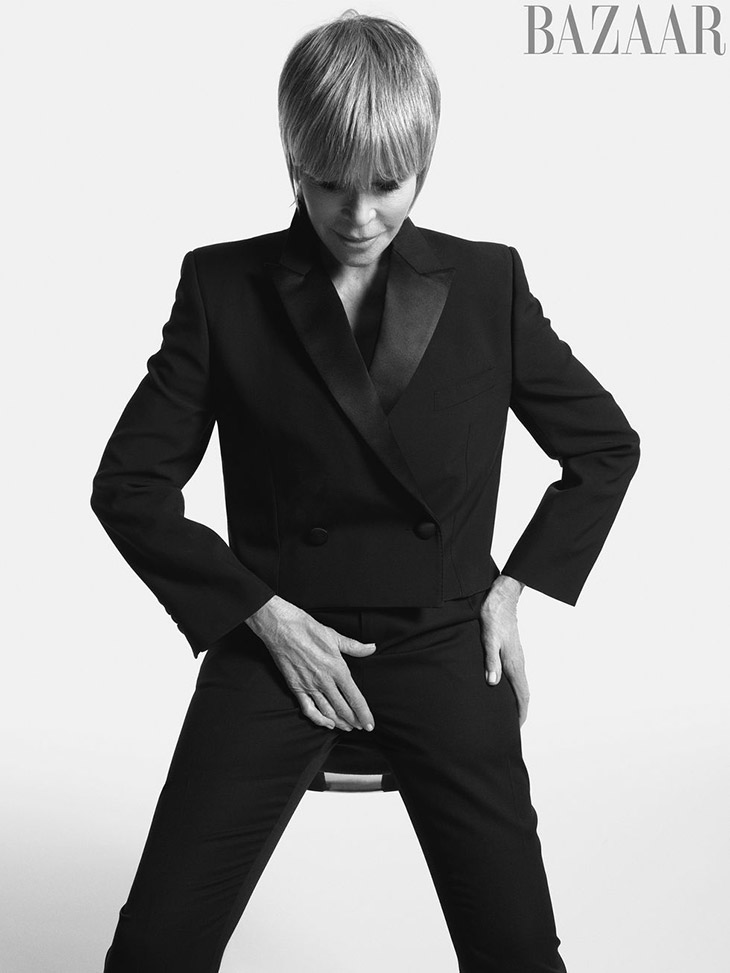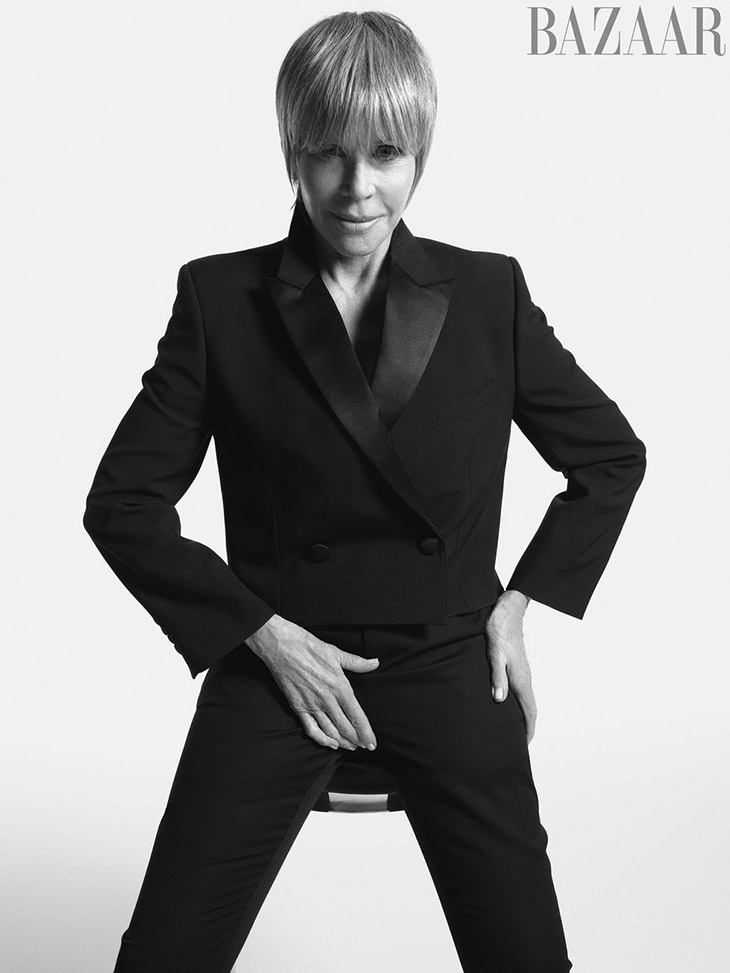 For the story, Fonda is wearing selected pieces from top brands such as Ralph Lauren Collection, Alaïa, Mugler, Saint Laurent by Anthony Vaccarello, Paco Rabanne, Celine by Hedi Slimane, and Valentino.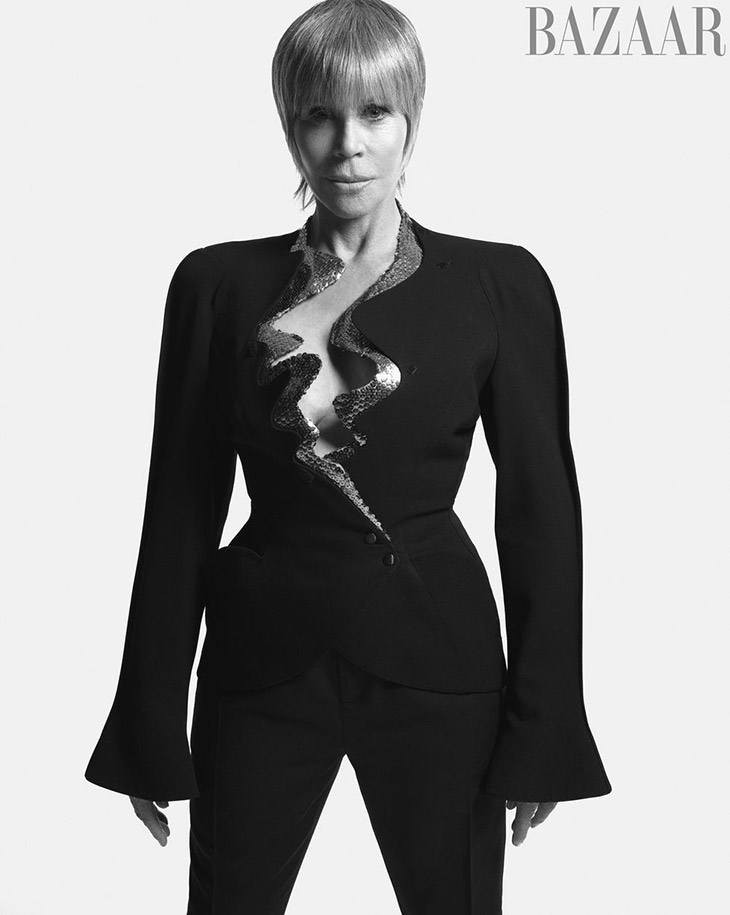 I was one of those movie people who, for a long time, was snobbish about TV. Aaron Sorkin offered me this ongoing role in The Newsroom, and I realized, 'This is my future.' I'm old. Television is more forgiving for older women, and so I said, 'Okay, I'm going to start paying attention.' So I started watching TV, and now I don't know if I'm going to go back into movie theaters. I just love television. I just love discovering Michaela Coel, for example […] She's a true artist. An observer of life. I mean, the way that she filmed the last episode where she did so many versions of her with the rapist, I just had to keep watching it because I would be thinking about a scene and [go], 'Wait, wait. Did I make a mistake?' Whoa. Michaela's got a sense of the truth. It's somatic.– Fonda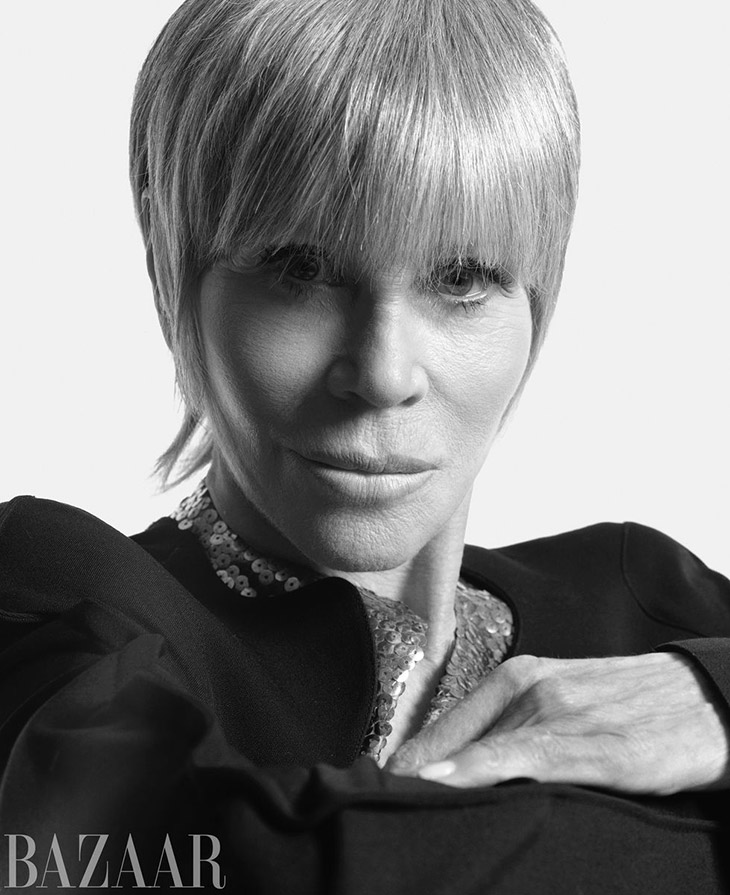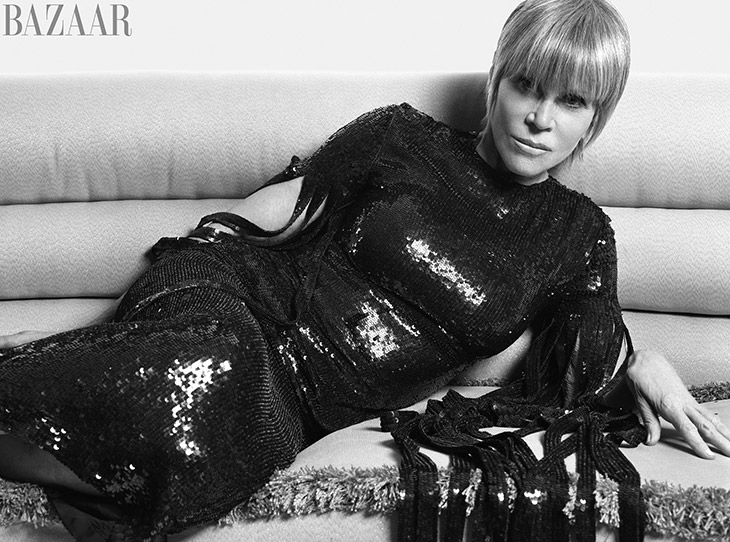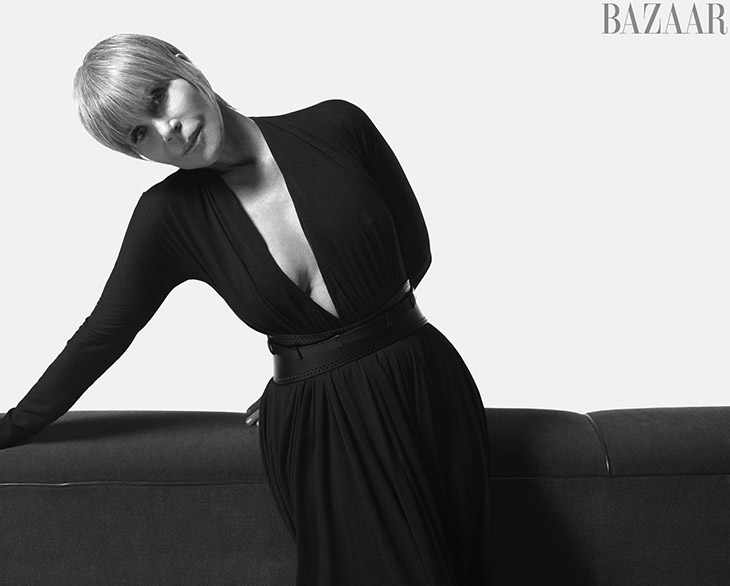 Photography © Mario Sorrenti for Harper's Bazaar. This article appears in the April 2021 issue of Harper's BAZAAR, on newsstands April 6th – harpersbazaar.com