Patou, formerly known as Jean Patou or Jean Patou Paris, is a French couture fashion house created by Jean Patou in 1914. From 1919, the house designed and produced haute couture, ready-to-wear and perfume. Considered as one of the greatest names of the twenties and thirties couture, Patou is brought back to life after three decades of dormancy by the French luxury group LVMH.
Born in 1887, Jean Patou founded his first couture house when he was just 23 years old. The brand was born as a small sewing workshop in Paris, but very quickly become one of the most influential houses of the time.
Patou gained popularity through his alliances with celebrities of the time, such as Elsa Maxwell, Louise Brooks, Joséphine Baker and Mistinguett, as well as tennis champion Suzanne Lenglen and music hall stars the Dolly Sisters. He had also designed several uniforms for the Wimbledon championship. Between 1919 and 1924, the house's revenue increased thirtyfold.
Elegance, beauty, fine arts and fantasy, in these four words you'll find my collections.
– said Jean Patou.
He revolutionized women's wardrobe in the twenties, proposing a whole new way to experience garments and the idea of leisure and relaxation. The young couturier wanted to free women from the restrictive clothing – he marketed dresses without corsets, shortened skirts, launched a sports line designed to be worn in town and a monogram with his initials. He was known for his elegant Asian-inspired sleeveless evening dresses, but he also searched for inspiration in the Balkans, where he served the army during the First World War.
A socialite, Jean Patou liked to party, and he himself organized evening runway shows that sometimes went on until the early morning. He drove racing cars, gambled at casinos, and sailed speedboats on the open sea.
His shop was located in rue Saint-Florentin in Paris, and attracted the city elite and high society. He opened a boutique in New York, as his success spanned both sides of the Atlantic. The 1929 crisis impacted the house, and in 1930 Patou created "Joy", the most expensive perfume in the world, to relaunch his brand. Offering "a few drops of joy" to his customers, its price (30 ml for the equivalent of a thousand euros) has made a legend.
Jean Patou died in his apartment of Georges V in 1936, at the age of 48, though his brand survived through many iterations. Marc Bohan helmed the label from 1954 to 1956, Karl Lagerfeld designed from 1960 to 1963, Jean Paul Gaultier from 1971 to 1973, and Christian Lacroix from 1981 to 1987, when he left to establish his own brand.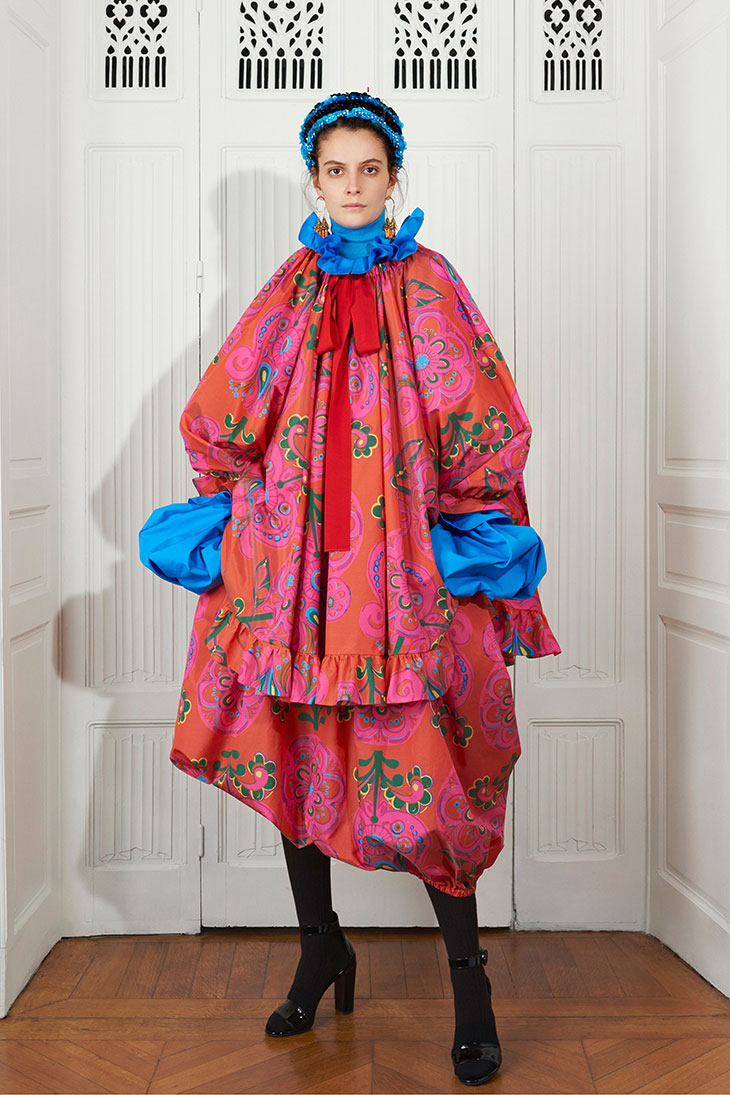 In 2018 maison Jean Patou was reborn by LVMH Moët Hennessy Louis Vuitton, with a new name – Patou. In September 2018, LVMH named Guillaume Henry Artistic Director of Patou.
After graduating, Henry worked at Givenchy under the direction of Julien MacDonald and Riccardo Tisci, then at Paule Ka for 3 years. He took over the artistic direction of Carven, in 2009, where he revived the heritage house's ready-to-wear, and in 2015, he was appointed as Creative Director of Nina Ricci.
Henry has chosen to set up the headquarters of the Patou house and its workshops between the two banks, on the Ile de la Cité, at the foot of Notre-Dame, making this exceptional place a dream home for Patou.
His creations reflect this taste for "the extraordinary in the ordinary", "these little nothings" that make reality sublime. This season, Henry presented his fourth collection since joining LVMH Moët Hennessy Louis Vuitton. The Fall Winter 2021, presented during the Paris Fashion Week's digital outing, was his invitation to explore the "Fantasia Botanica", set up for virtual visitors to the Patou studio.