Luxury house PORTS 1961 presented their Fall Winter 2021.22 Collection, that marks brand's sixtieth anniversary, and celebrates fashion that feels instinctual and personal. The collection explores the tension between function and desirability, with looks that bring comfort and ease and yet feel special and intimate.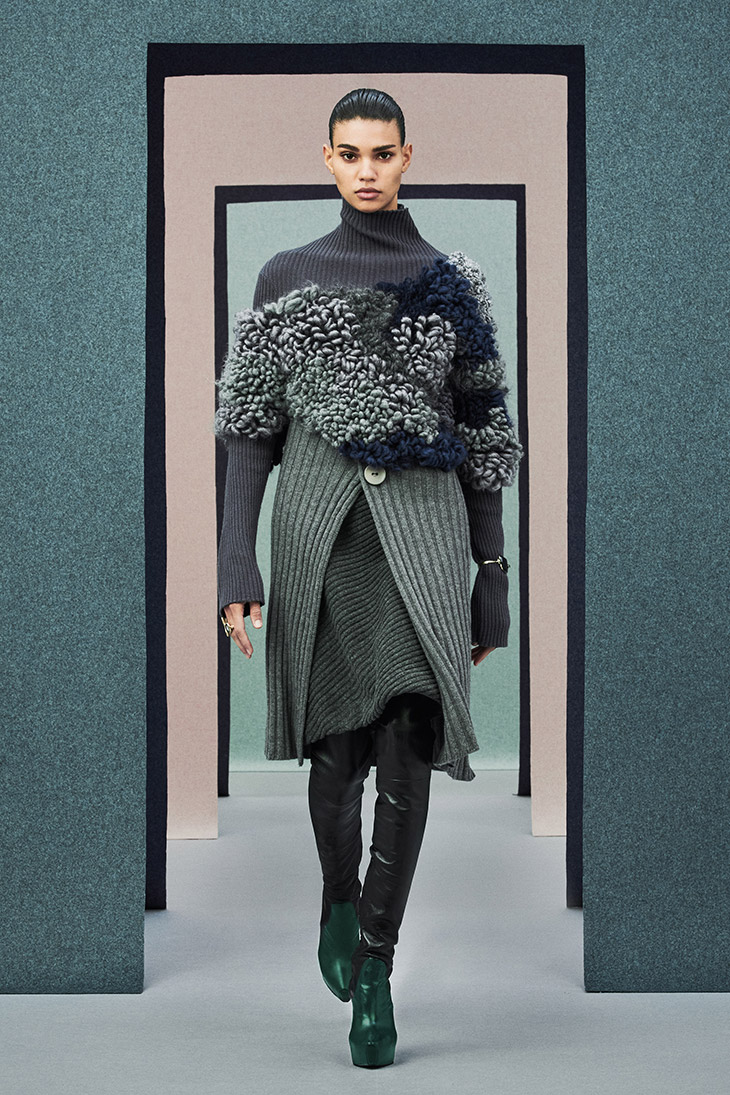 "Everything is intensely tactile, enticing the senses, pleasing the body, freeing the movements. Knitwear captures the quest for ease in a protective embrace: a jumper in wool braided with leather; hairy tufts growing all over a welcoming coat, a ribbed skirt draped over the hips. A grammar of feminine shapes unfolds in an evolutionary tension between the softness of draping and the sharpness of tailoring, between neat profiles and twisting and folding. The act of wrapping suggests ways to construct pieces, while graphic prints highlight it. Touches of faux fur add further tactility. Leather is slick. Every item stands as a statement. Sculptural coats that unbutton on the back; flowing trench coats; folded dresses; jumpers as thick as outerwear. Tight leather boots have butterfly heels highlighted by thin buckled straps. Streamlined jewellery and double aspect bags edged in faux fur polish the look off." – from Ports 1961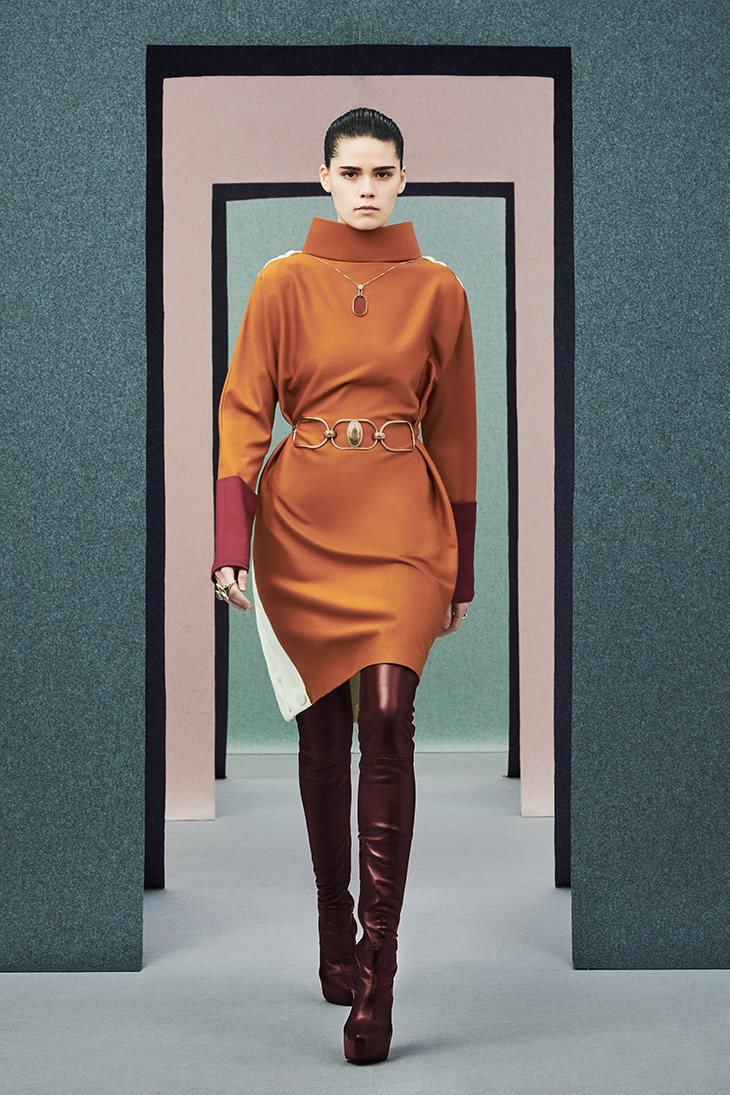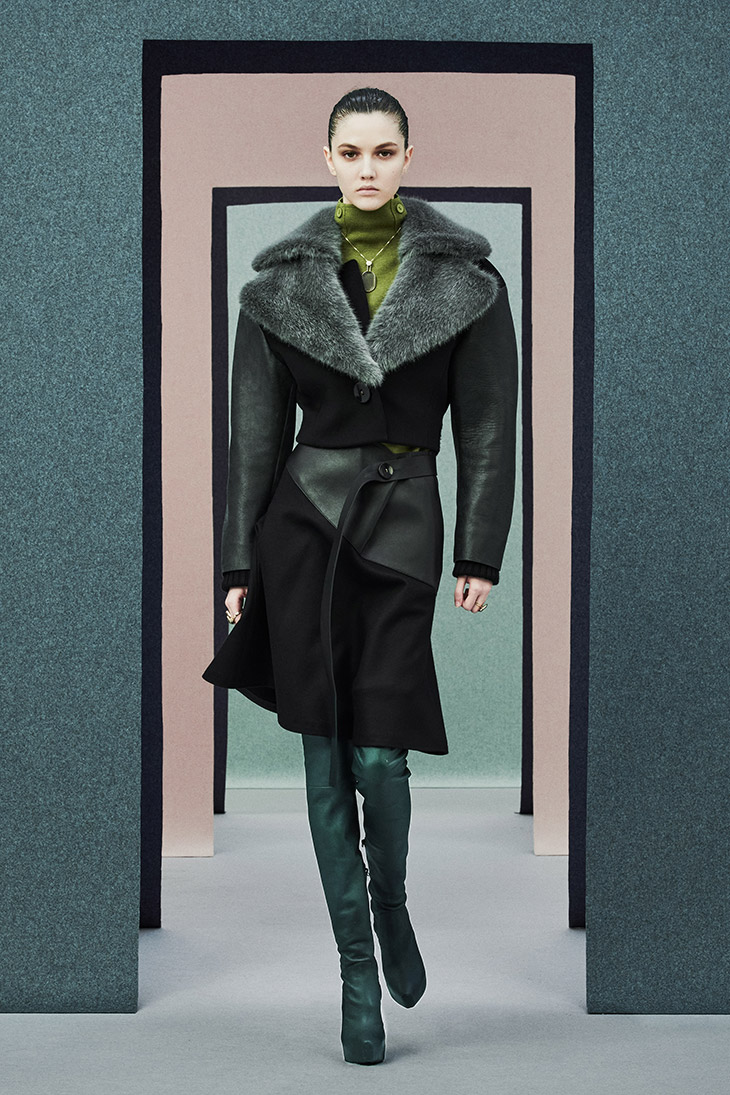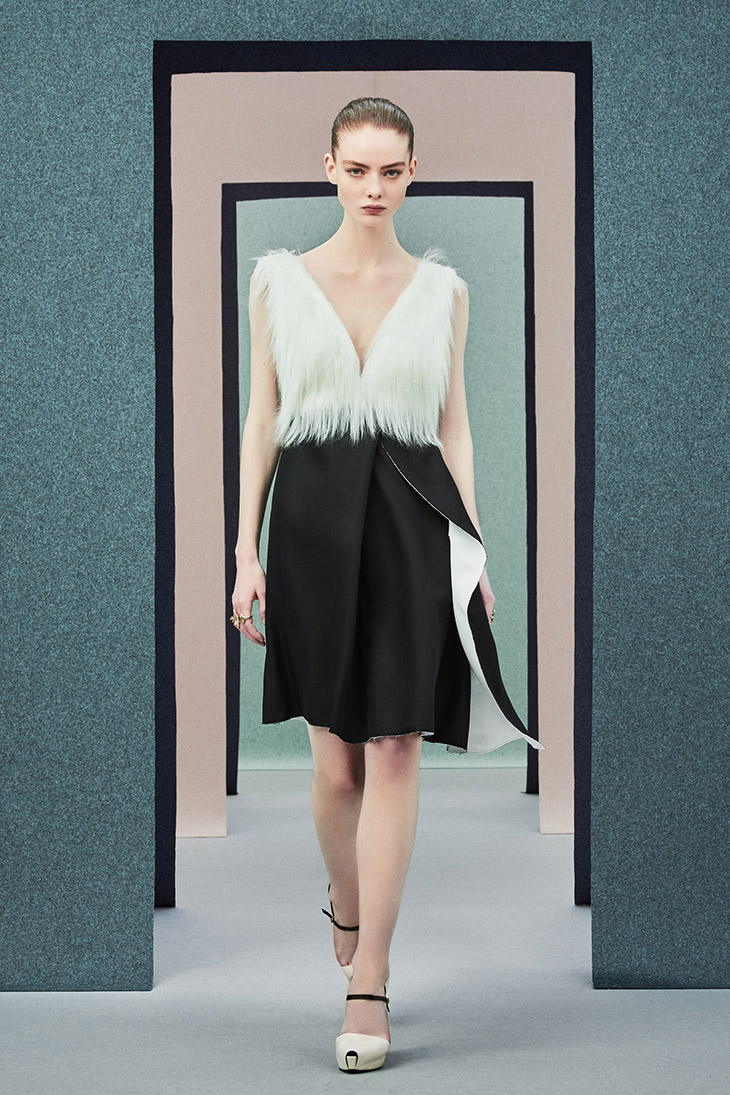 In charge of artistic direction was Karl Templer, with styling from Natalie Tauger, and beauty by hair stylist Guido Palau, and makeup artist Diane Kendal. Production is work of Gainsbury & Whiting, with casting direction by Piergiorgio Del Moro.