Designer SHUTING QIU presented her Fall Winter 2021.22 Collection with a fashion film WATER RIPPLES produced by Nowness and directed by Chinese film maker Fanqing, as part of the ongoing digital Milan Fashion Week. The collection was inspired by the work of Swiss artist Miriam Cahn and London based Italian artist Viola Lanari. It explores 80's fashion and it brings a confident and empowered femininity.
It was particularly important for me to be in Milan this season. The pandemic has created a sort of disconnect and I felt I needed to fill this increased distance between China and Europe by joining Milan calendar digitally – Qiu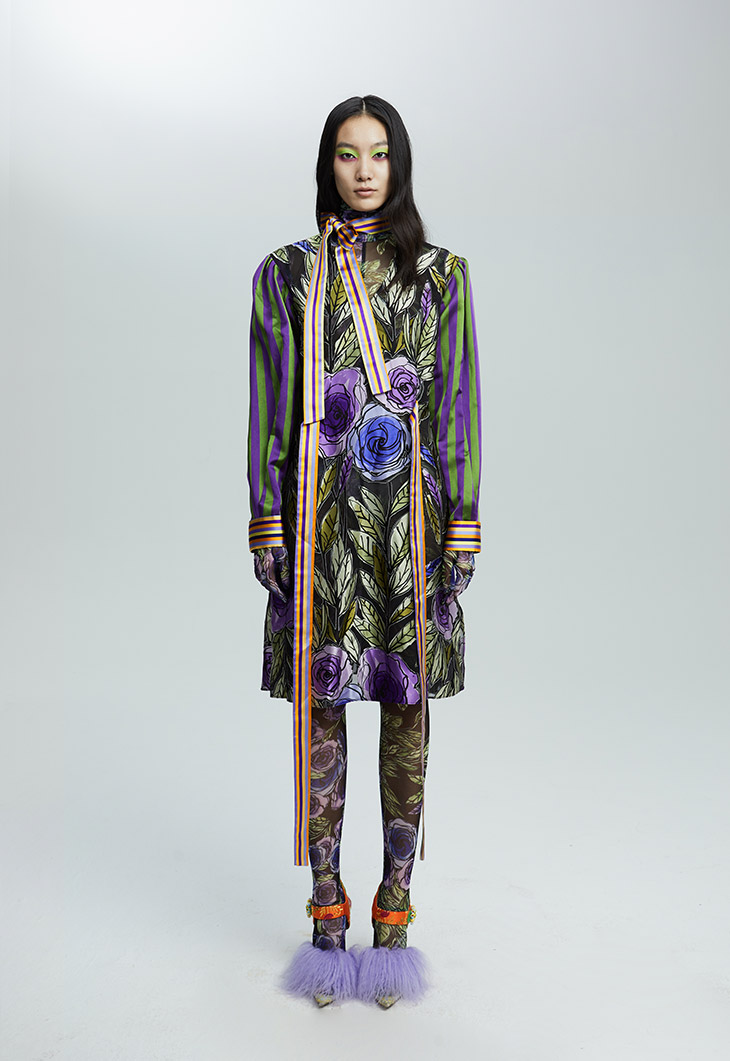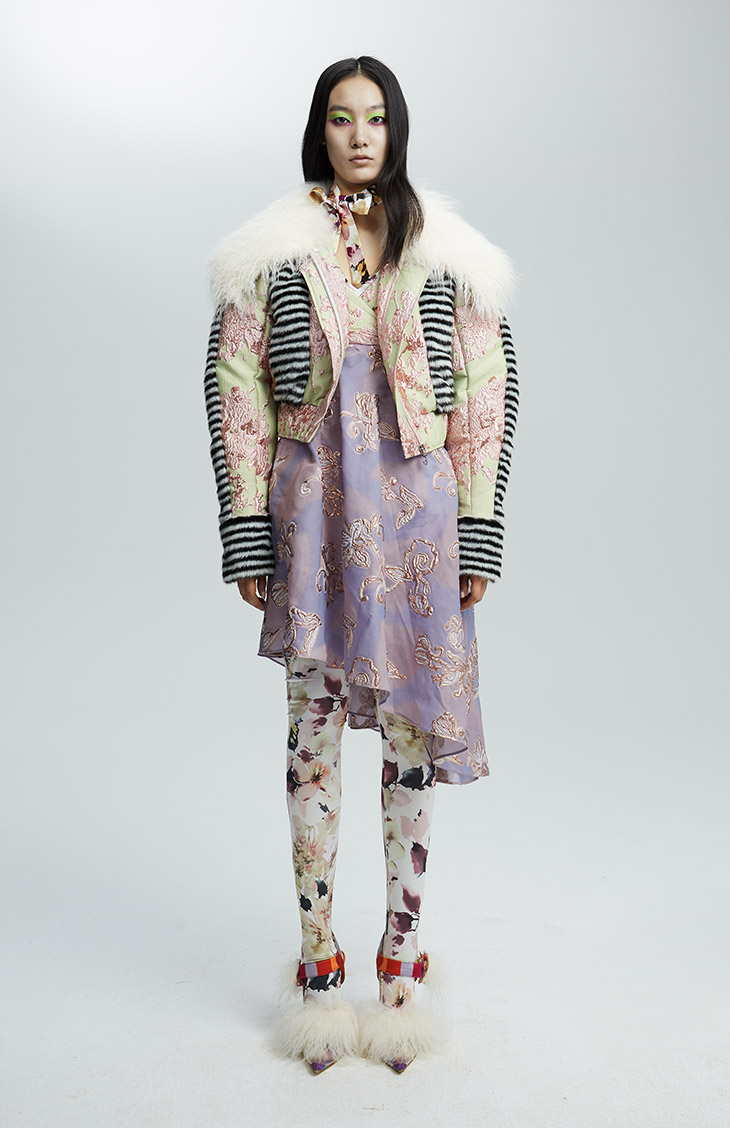 "The AW21 features a contrasting palette of fluo, bold shades of yellow, fuchsia and electric blue against calm, wintery shades of medium grey, charcoal and navy, resembling the conflict within Miriam Cahn's dreamy paintings full of loneliness and melancholy. As with Miriam Cahn works, the runway gallery released with this season video, showcases a sequence of Shuting's bold creations clashing against calm and dark backdrops inspired by one of the artists's most famous oil painting. Much like in a Miriam Cahn painting, the SHUTING QIU's woman's inner emotions, clash with hers subdued surroundings.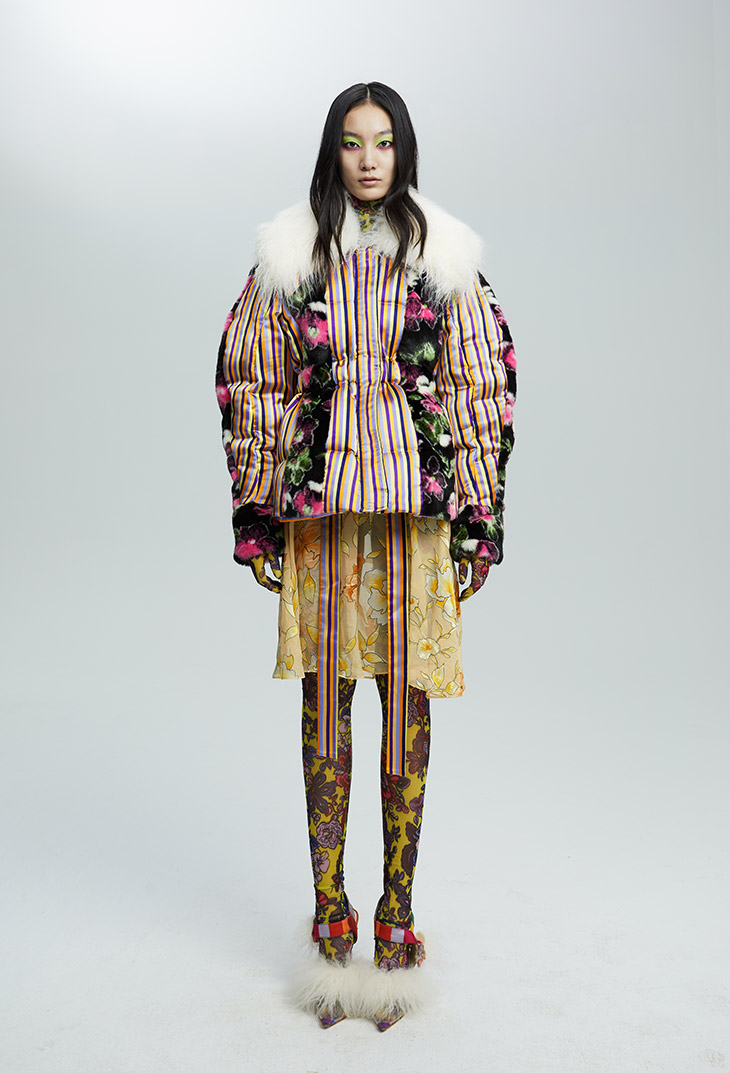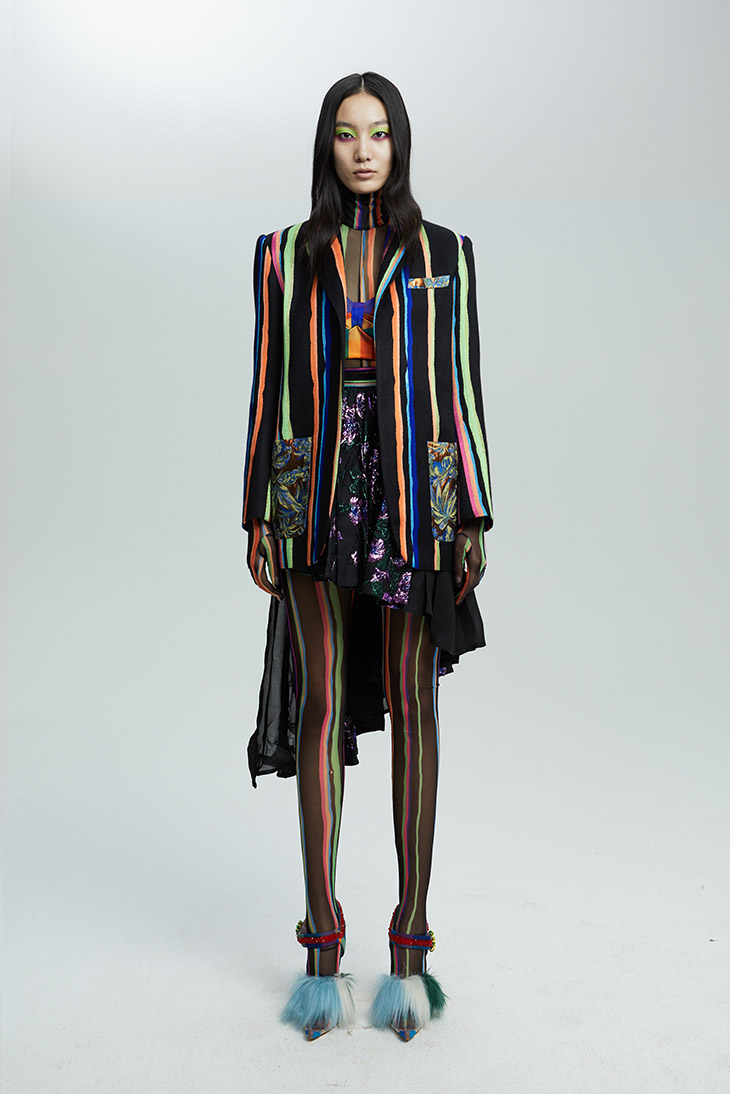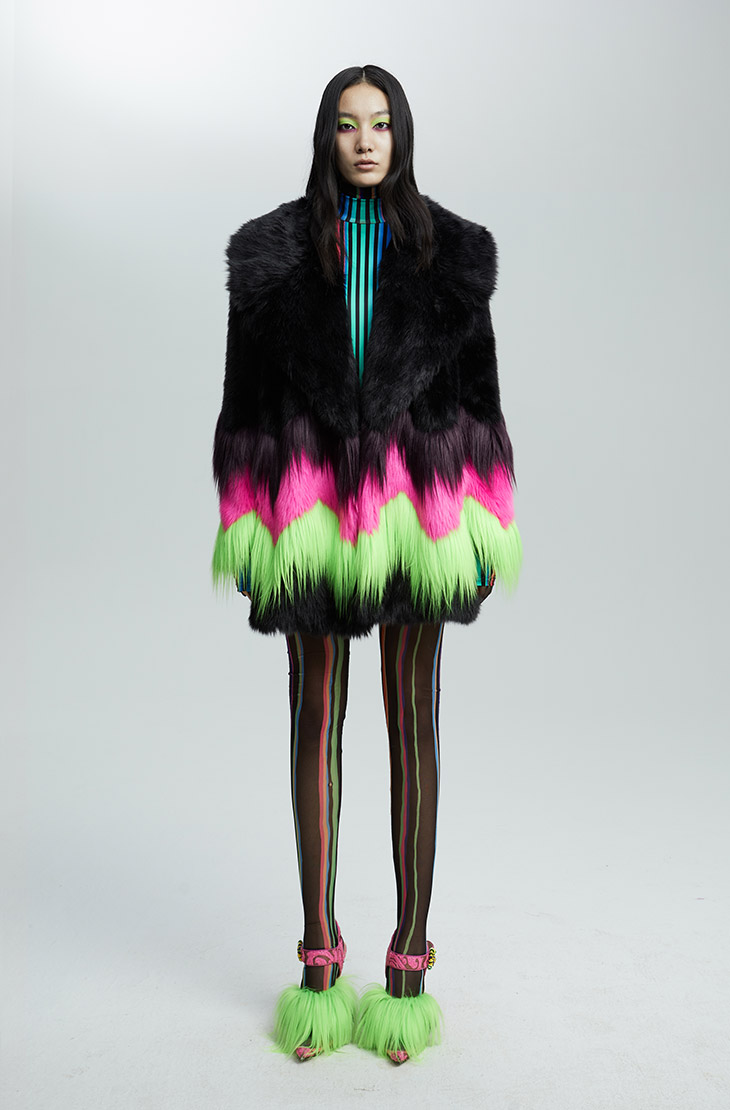 Newly introduced bomber jackets, down jackets, jersey shirt-dresses add casual intent to the brand's tailored styles. Yet through their soft and bright colour shades, they convey a feminine touch, reminding the romantic and cheerful side of the SHUTING QIU muse, whose sophistication is expressed through precious jacquards and silk stripe fabrics, removable applications of eco fur and floral velvet panels." – from Shuting Qiu