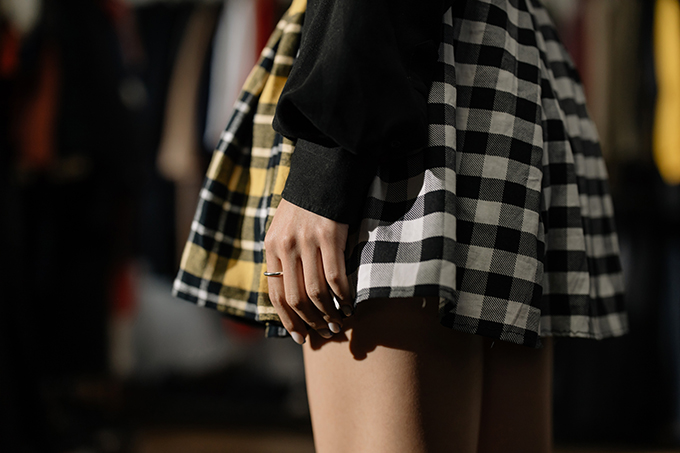 If you were under the impression that women can't wear kilts then you were mistaken. Women across the globe, especially those with a Scottish heritage, love wearing kilts in different styles just as their male counterparts do. In case you are planning to buy a kilt for yourself, you need to keep a few things in mind to make sure to get one that looks great on you and highlights your features. If you are doing it for the first time, it must be very confusing, but don't worry, there are a few key points you should look out for! For starters, you should know your perfect measurements and pick a fabric that will look good on you and that doesn't restrict your movements. Here are a few pointers on how to choose the perfect kilt for women:
How to Choose the right material for your Kilt
One of the most important factors to consider when choosing a woman's kilt is the material. Kilts are available in various materials like wool, camouflage, tartan, etc. If you're planning on buying a tartan kilt or a tartan utility kilt to wear on hot summer days, the best option would be to go for lightweight or medium weight tartan. Heavy weight tartan or wool are more appropriate for cooler days. Remember that you are the one who is going to wear your kilt, so select the material you are most comfortable wearing.
What weight of Tartan to go for?
Now let's talk about fabric weight to consider while buying a tartan kilt. Fabric weight depends on your preference as well as your budget as heavy weight may cost you a bit more.
Lightweight kilts
Kilts made of 10/11oz tartan fabric are the perfect lightweight kilts for women. Lightweight kilts are the standard type of kilts. It is a perfect go to for any kind of event. As it's easily adapted to different styles and designs. You should consider getting yourself a lightweight kilt particularly in hot weather.
Medium Weight Kilt
Medium weight kilts are kilts made of 12/13oz tartan fabric. They fall better in comparison to lightweight kilts. Medium weight kilts are comfortable, breathable and more durable making it easier to carry at any event while maintaining an authentic and traditional kilt look.
Heavy weight Kilt
Kilts using 15/16oz tartan wool blend are usually considered heavyweight kilts. Heavyweight kilts are more suited for the cooler months. They keep you comfortably warm, are very durable, while at the same time they're not as breathable and difficult to carry and therefore not the best go to option for beginners.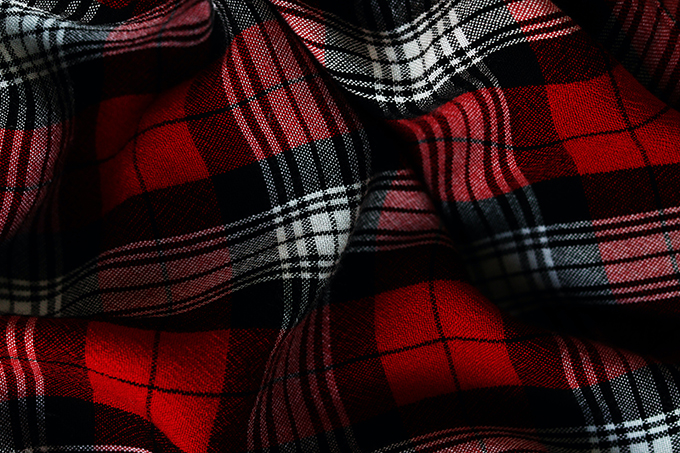 Measurement Guide
The stock kilts for women have a standard size and length available, so the waist needs to be measured to determine the ideal size. Usually, kilts require three different measurements: waist, hips, and length. Ladies' kilts are adaptable, available in several different styles and lengths.
Waist: Measure well around your waist preferably at your belly button but if you would like to have the kilt sit a little lower than the belly button, measure the waist exactly where you would like it to sit, that does not make a lot of difference if you are comfortable with that.
Hips: Put your feet together and measure around the broadest part of the hips and bum.
Length: Measure from the belly button (or where you would like the waist of the kilt to sit) to wherever on your leg you would like the kilt to hang.
Just for your convenience to decide, let me tell you that a standard full-length hostess kilt is measured from the belly button to the ankle.
Which Pleats to Choose?
Choosing pleats for your kilt is usually a matter of personal choice, but not all kilts have that option. There are usually three types of pleats; The firs one is pleat-to-set followed by the pleat-to-stripe and the third is box pleats.
Pleat-to-Set: Each pleat is positioned so that the fourth portion (Sett) appears to continue through the pleated portion of the kilt and this is the standard pleating method.
Pleat-to-Stripe: The kilt maker chooses the prominent stripe in the pattern of the kilt and that pleat is cantered down the middle of each pleat. It is a traditional military style. But wait! it suits only a few tartans and does not go with all types of tartans so you will have to choose the tartan wisely if you like this pleating method.
Box Pleats: This is the traditional military-style in which pleats are reversed alternatively. It creates pleats twice as wide. These types of pleats are used in modern-day kilts normally. Moreover, modern-day kilts are pre-pleated and ready to wear.
Different Kilt Styles for Women
Before buying any particular type of outfit, you must know how many styles and designs there are available in the market. Be sure to scan scheels coupon codes to save too. So here are the few kilt styles for women to choose according to their liking and the kind of event they want to wear it to…
Sport kilt – it usually descends to the knee for a casual event, any party, or even sporting events.
Mini kilt – is more than perfect for any event or place where you need the maximum range of motion like running or any athletic activity.
Ultimate kilt – would be a great choice for formal events as it's made to fit your exact measurements.
Kilted skirt – it is an ankle-length kilt having pleats at the back and flat front panel, you can take it out to wear at any sort of event.
What Accessories women can carry with Kilts?
Tartan scarves
Tartan sashes and rosettes
Ladies' brooches
Earasaids
Conclusion
After reading the guide above, you may have an idea on how to select the perfect ladies kilt for yourself. Now all that's left is to go and buy a kilt for the next event to rock the floor. Good luck!