Korean eyewear brand Gentle Monster has collaborated with Sankuanz on a special capsule collection named Cilice. Searching for solace in nothingness, the collection is drawing inspiration from, a tool that was used as a self-imposed mean of repentance.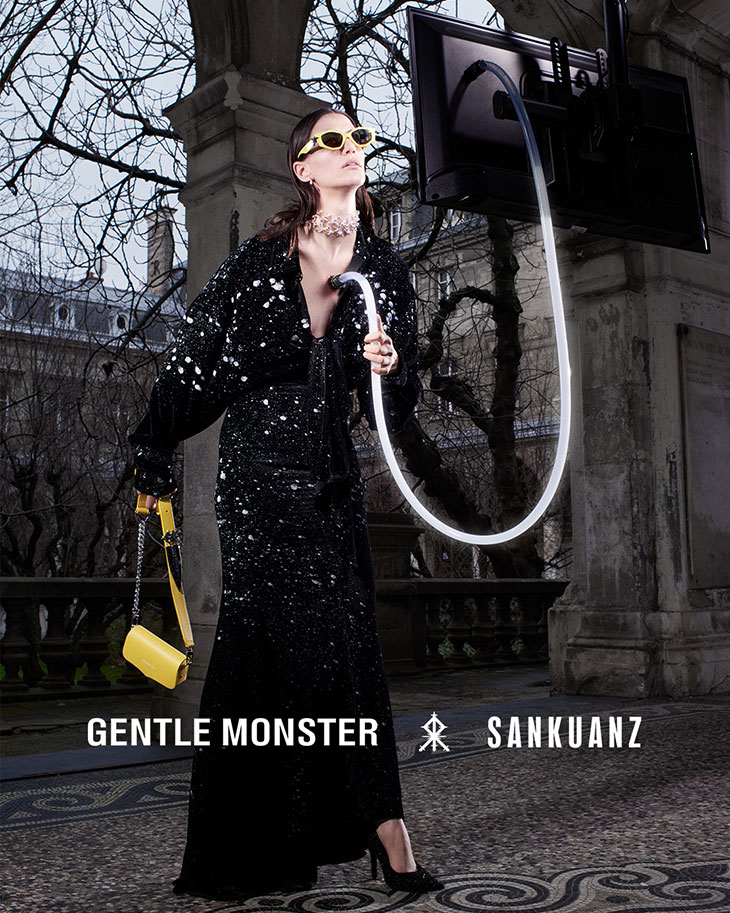 The project expresses the consistent battle between internal peacefulness and human desire, worship and forgiveness as well as a yearning to run from modern temptations.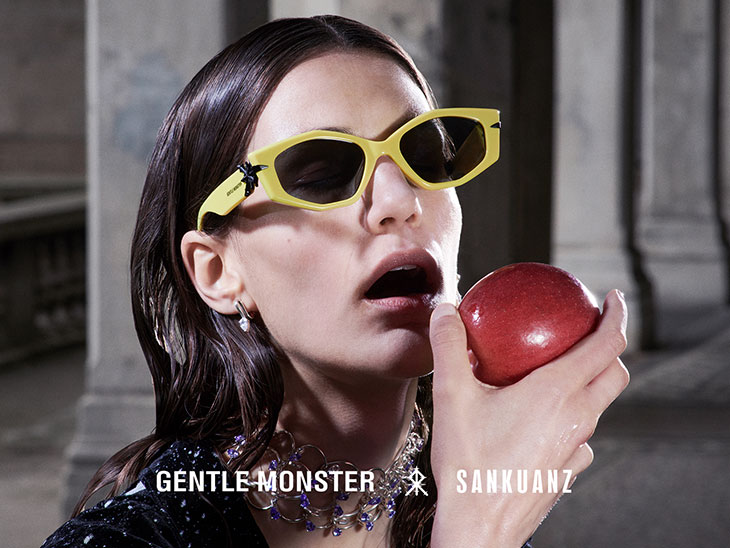 The campaign imagery created by CG Watkins blends together his imagination of a technological dystopia with ancient self-disciplinary practices and depicts the moment when mainstream ideologies are pipelined into human bodies, when boundaries and "otherness" are erased, and when freedom is being voluntarily forsaken.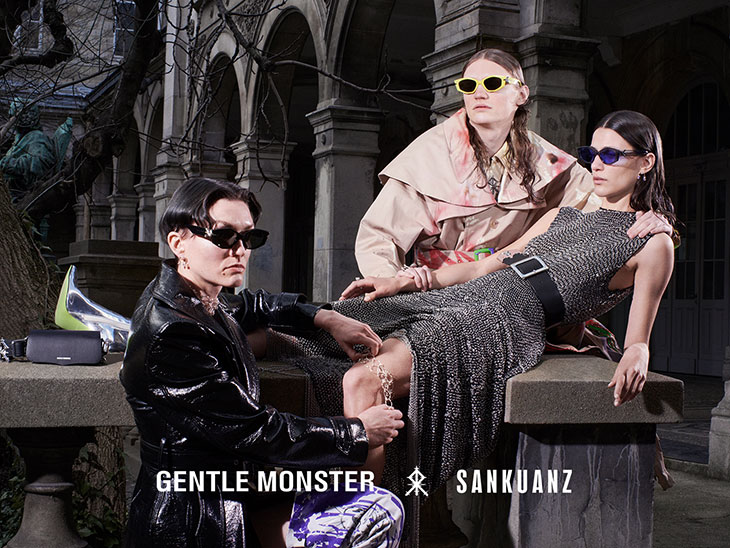 Cilice is a cat-eye frame crafted from acetate, coming in 3 colorways. It features a unique hexagonal frame front with metal details, fitted with 100% UV protected black Zeiss lenses.
The collection has launched on 2 April 2021 and will be exclusively available at GentleMonster.com and Gentle Monster's offline store, HAUS DOSAN in Seoul.