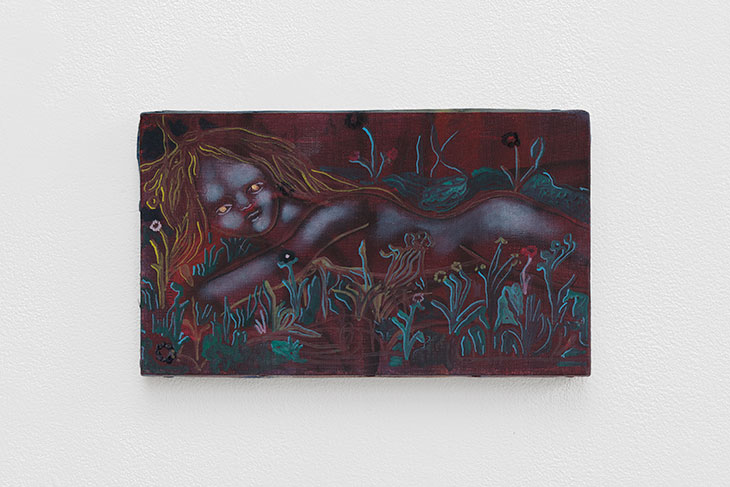 Galerie Sultana has opened "Fakelores", an exhibition of new paintings by young Parisian artist Matthias Garcia. This is marks his first solo exhibition at Sultana Gallery, presenting the installations and digital creations that explore the concept of death and its associated social rites. Matthias Garcia's imaginary world recalls his attraction to ambivalence, fantasy and storytelling.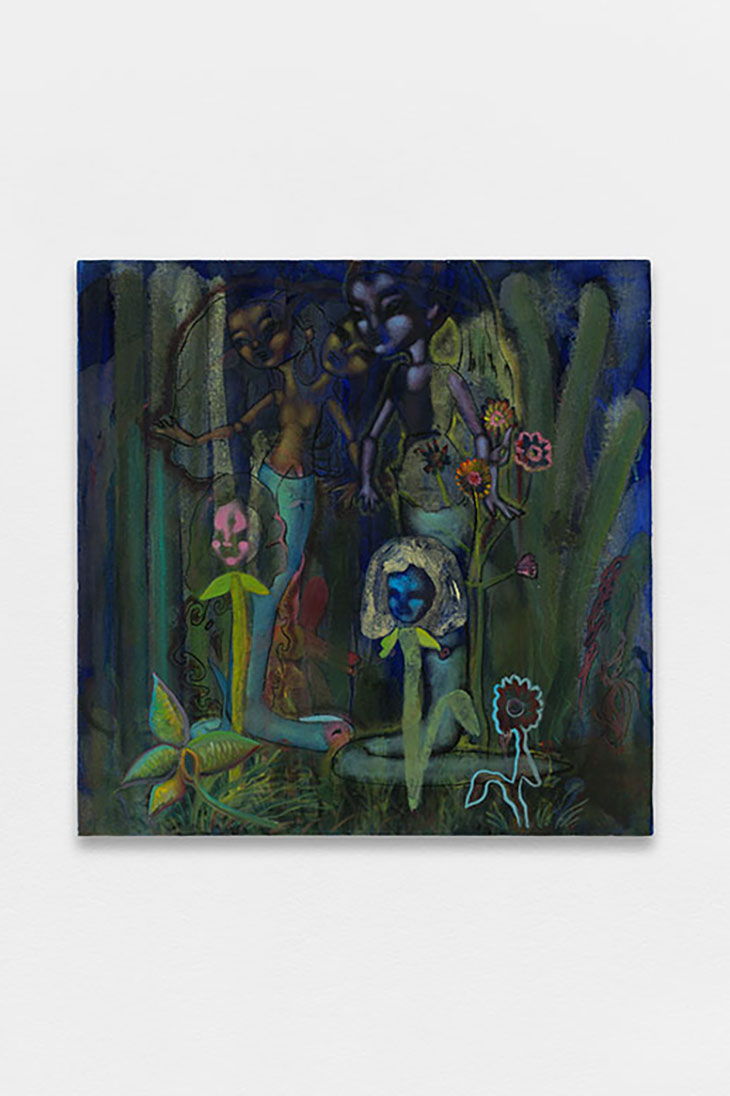 In "Fakeflore", a Flower Prince in commotion dominates the canvas covered with a green-blue wash, obtained by a mixture of oil paint and solvents. The erasure, implied in particular by the use of white spirit, is to be taken in a material sense as well as in a metaphorical sense. The paint could not be applied to the canvas without a certain taste for dissolution. It settles there, one erases it, spreads it, smears it, smears it as if to dissolve the plan of the references which settles there, on its canvas. Except that, as far as "Fakeflore" is concerned, unlike other paintings by Matthias Garcia made in recent years, a strong element prevails: the famous Flower Prince, with powdered cheeks and a thwarted destiny. He gives himself to be seen, in his ambiguity. At his feet, a world is swarming: composed of flowers and ghostly faces of dolls, with not quite doll-like features.Because in the world of Fakelore, which shelters the Fakeflore, resides the regime of the "not quite". Fakelore is the world of the side, of the after but also of the before as if the tales, so dear to the artist, had been boned to be new ventriloquists, conferring to the creatures coming from elsewhere, to Undine and to the Little Mermaid, the panoplies of young invertebrates, fleeing a world, ours, to lodge themselves in the diluted painting. For the artist, the world which results from it does not hold the order of the refuge but of the refusal. This is what the title of the exhibition underlines: a promise of recomposition, even distortion of the legends and traditions that gave birth to these creatures at odds with reality and that so often populate the paintings of Matthias Garcia. – Julia Marchand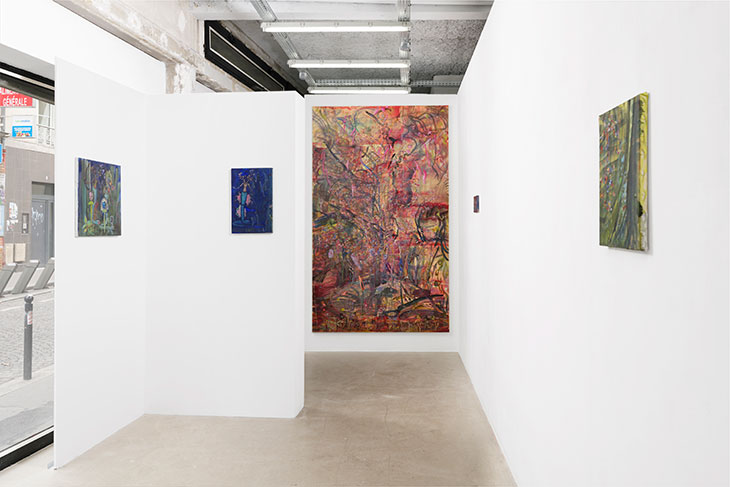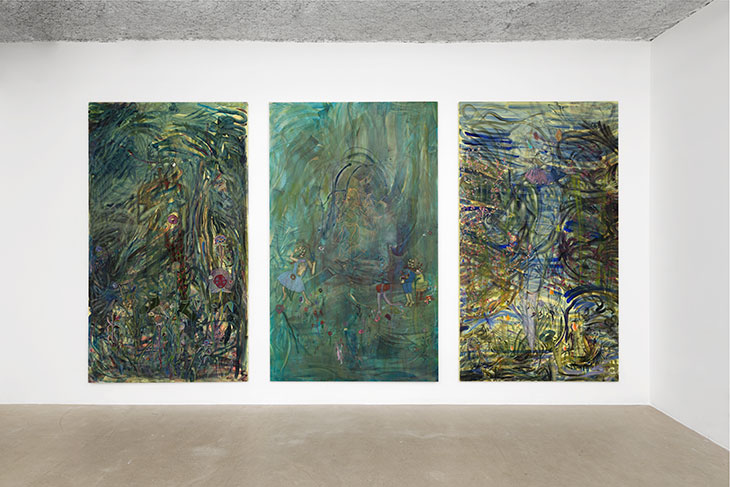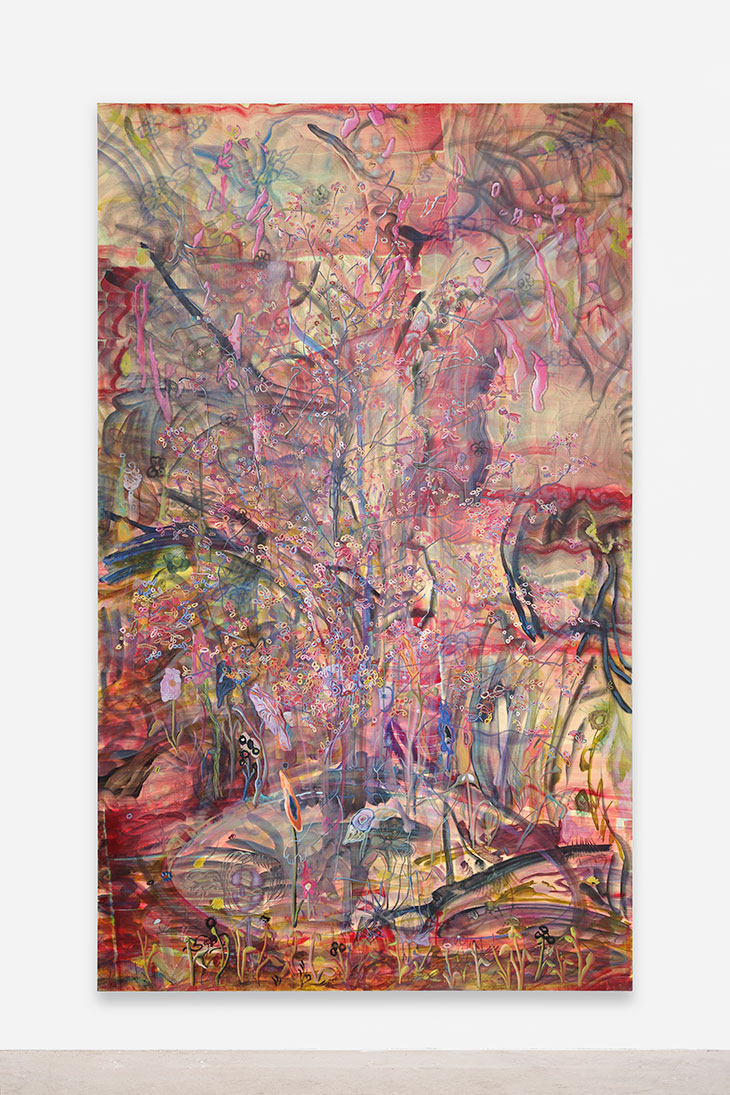 The exhibition will be on display until July 24th, open from Tuesday to Saturday 11:00 – 19:00 h.