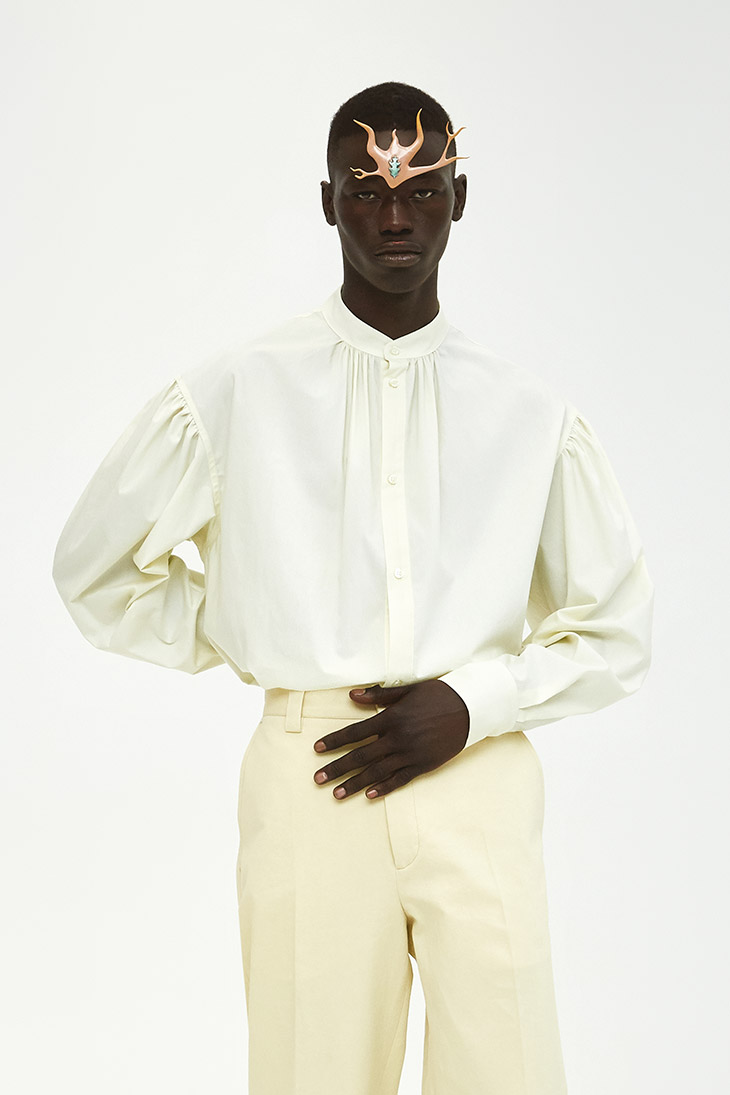 Fashion brand ARDUSSE presented their Spring Summer 2022 Virtual Arcadia Menswear Collection, that focuses on escapism and innocence, and fuses reality with fantasy. The collection explores escape from reality while telling designer's personal story. Photographer Lorenzo Fanfani captured the lookbook featuring models Min-Seo Sung, Cheikh Diakhat, and Gionata Curreri. In charge of styling was Simone Rutigliano, with art direction from Braga+Federico. Beauty is work of hair stylist Andrea Missiti, and makeup artist Jury Schiavi.
SPRING SUMMER 2022 MENSWEAR COLLECTIONS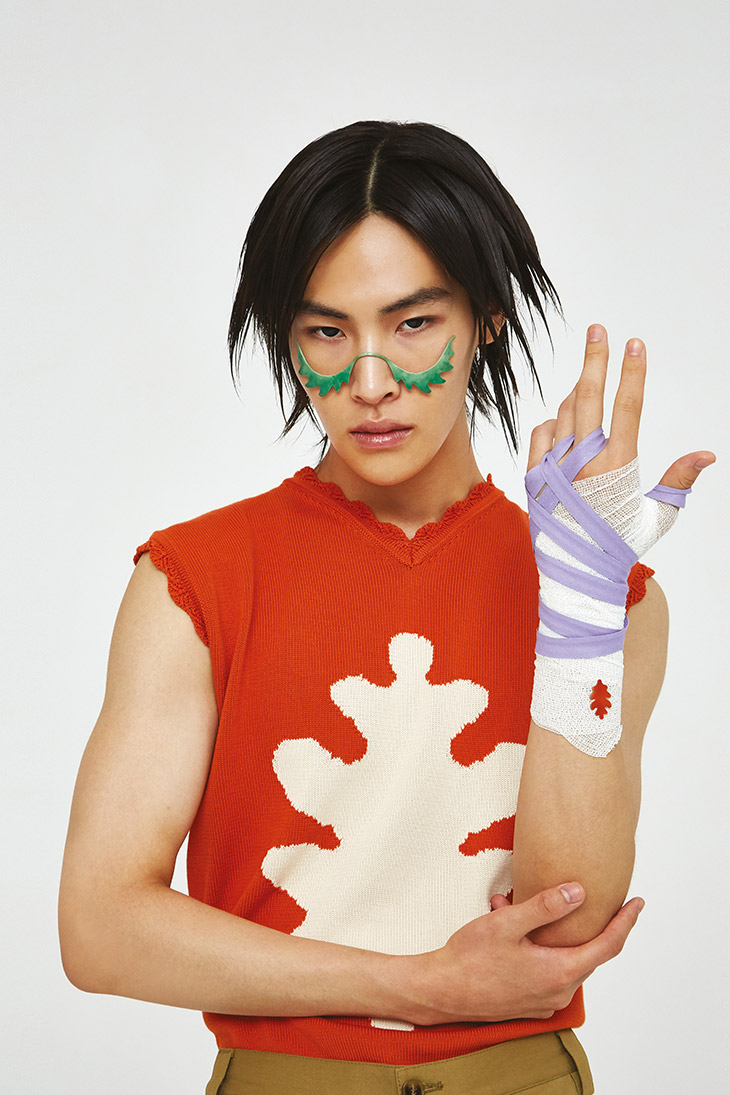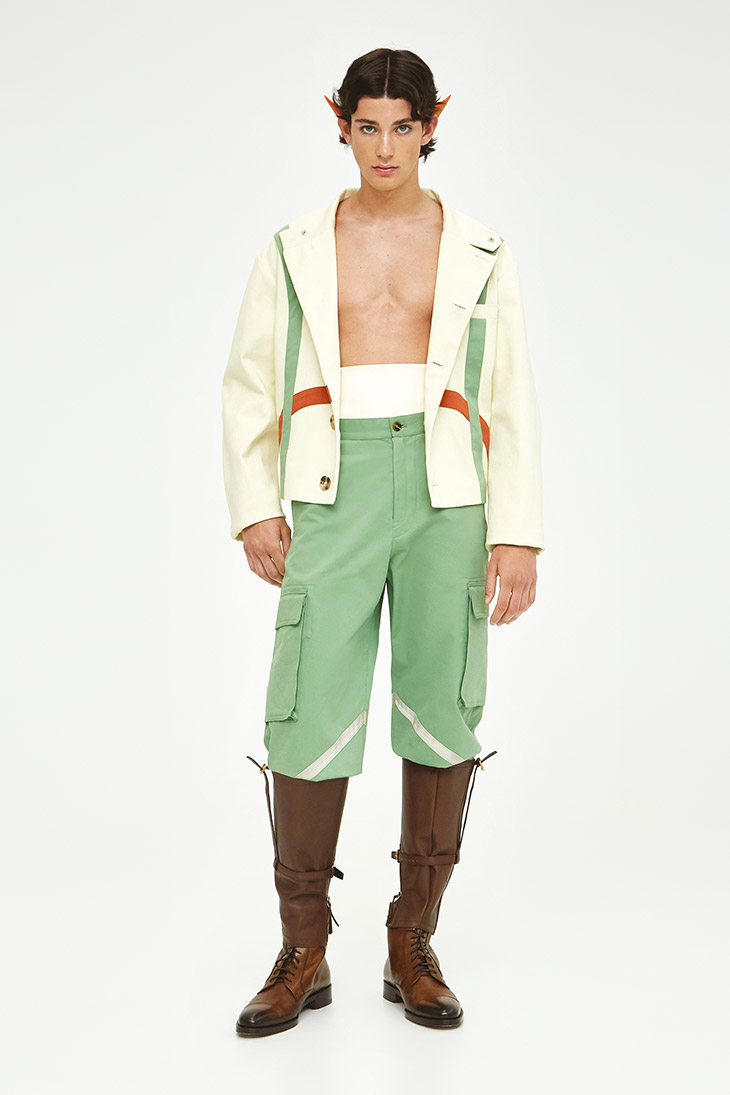 "Gamer and character are the two personas meeting in a virtual fantasy, different personifications of gentle dudes moving against the backdrop of a digital Arcadia. They wear soft armors, outward extensions of their sturdy delicacy: neatly designed parkas and overcoats; jackets with asymmetrical collars and unexpected openings; protective or fluid shirts; crumpled satin shorts and tank tops; tailored bermuda shorts. Knitted vests and cardigans express a need for dreamy domesticity. Hidden in the linings, the gentle dudes of ARDUSSE become a narrative print drawn in fluid traits by Roberto Maria Lino." – from Ardusse.