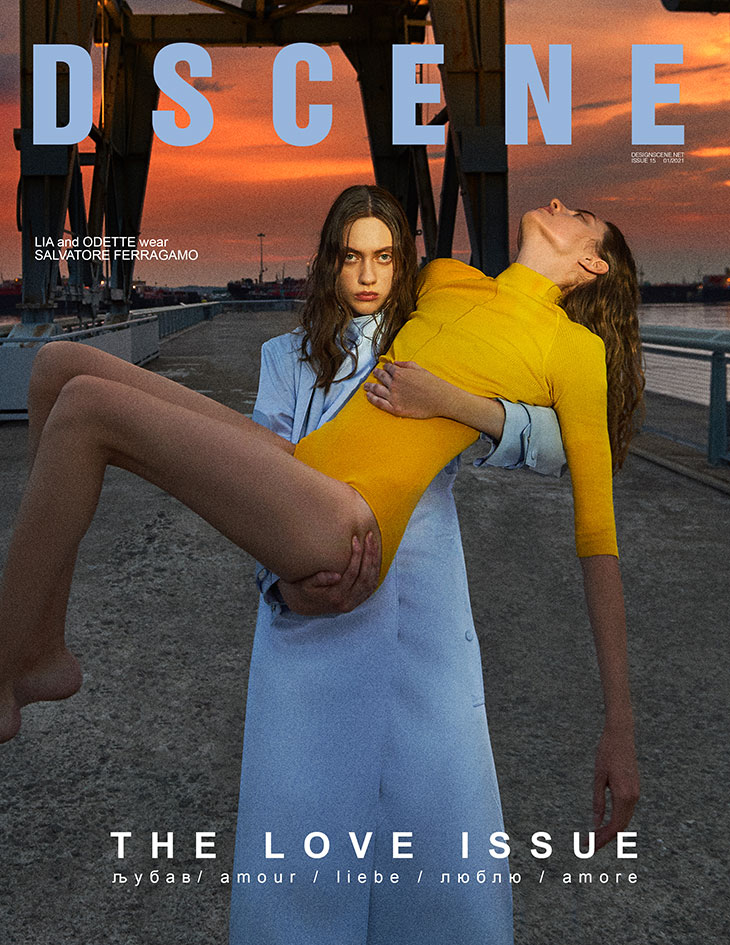 The Summer 2021 issue of DSCENE Magazine celebrates love, starring the top model twins LIA and ODETTE PAVLOVA on the cover. For our LOVE ISSUE, we reunited with photographer EGOR TSODOV who photographed the sisters in NYC. In charge of styling were DSCENE Fashion Director KATARINA DJORIC and New York Fashion Editor DAMIEN VAUGHAN SHIPPEE.
For the cover, Lia and Odette are wearing a total look from Salvatore Ferragamo Spring Summer 2021 collection.
PRE-ORDER DSCENE 015 IN PRINT OR DIGITAL
Photographer EGOR TSODOV – @egortsodov
Fashion Director KATARINA DJORIC – @katarina.djoric
Fashion Editor DAMIEN VAUGHAN SHIPPEE – @damienvaughanshippee
Models LIA PAVLOVA and ODETTE PAVLOVA at NEXT Models – @lia.pavlova @odette.pavlova
Makeup Artist AI YOKOMIZO at BRIDGE Artists – @aiyokomizo
Hair Stylist SHINYA NAKAGAWA at Artlist – @shinyanyc
Photographer Assistant OLEKSANDR BIELCHIEV
Stylist Assistant TURNER ALLEN
Location Aaron Cameron Muntz Studio
For every pre-order you get a digital copy of DSCENE ART ISSUE for FREE!