The Suicide Squad's Harley Quinn Margot Robbie takes the cover of British Vogue Magazine's August 2021 edition lensed by fashion photographer Lachlan Bailey. In charge of styling was Clare Richardson, with set design from Heath Mattioli, and production by That One Production. Beauty is work of hair stylist Bryce Scarlett, makeup artist Pati Dubroff, and manicurist Tom Bachik. For the covers Australian stunner is wearing Chanel.
Those scenes, where everything's exploding around you, and you make it just in time, those massive epic war hero runs? Those movie moments? Girls never get those. Girls never get those.

From a business or statistical standpoint, those are the high-paying jobs. So I really want to advocate for women writing big blockbuster action films. And then also, the perception that women aren't interested in action is ridiculous. Plus, they're really, really fun. – Robbie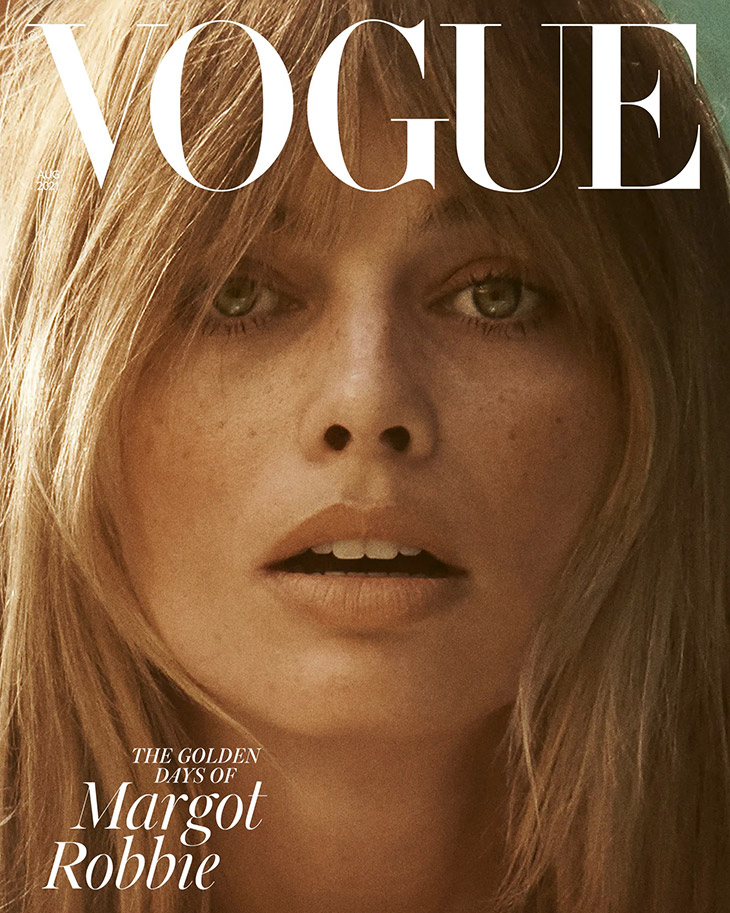 Margot Robbie is reprising her role as everyone's favorite supervillain Harley Quinn, in the upcoming The Suicide Squad movie, set to be released on July 28th. Two-time Oscar nominee will also star in in Damien Chazelle's Babylon, as well as in the upcoming Barbie movie, written and directed by Greta Gerwig.
I want to direct, I'd like to try writing. Those would be huge challenges, which to be honest, I might not pull off. I also think directing is a privilege and not a right. But I have a story that's been in my head for years. And I need to put pen to paper and see if it looks ridiculous or not. – Robbie
Photography © Lachlan Bailey for British Vogue, discover more at vogue.co.uk