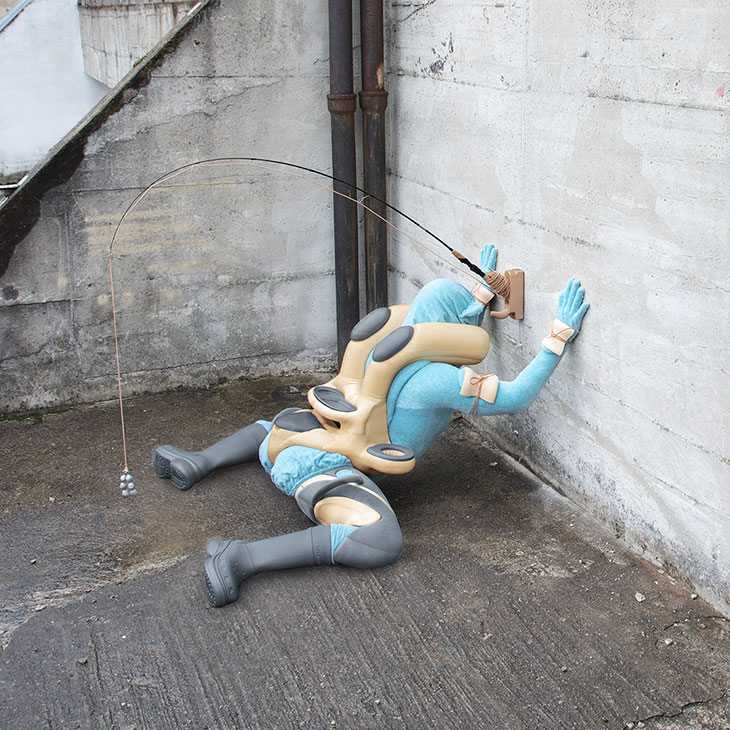 The much talked about collaboration between Balenciaga and Crocs continues with two new styles introduced with the Spring 2022 collection during the Paris Fashion Week. The Balenciaga Crocs 2.0 collection features Crocs Boots and Crocs Madame stilettos.
The launch is announced with a campaign created by Berlin-based mixed media artists Anna Uddenberg and Kristina Nagel. The shoes will be available in stores and on balenciaga.com starting this October.
We earn a commission when you follow the link to make a purchase. Click here to learn more about how we make money.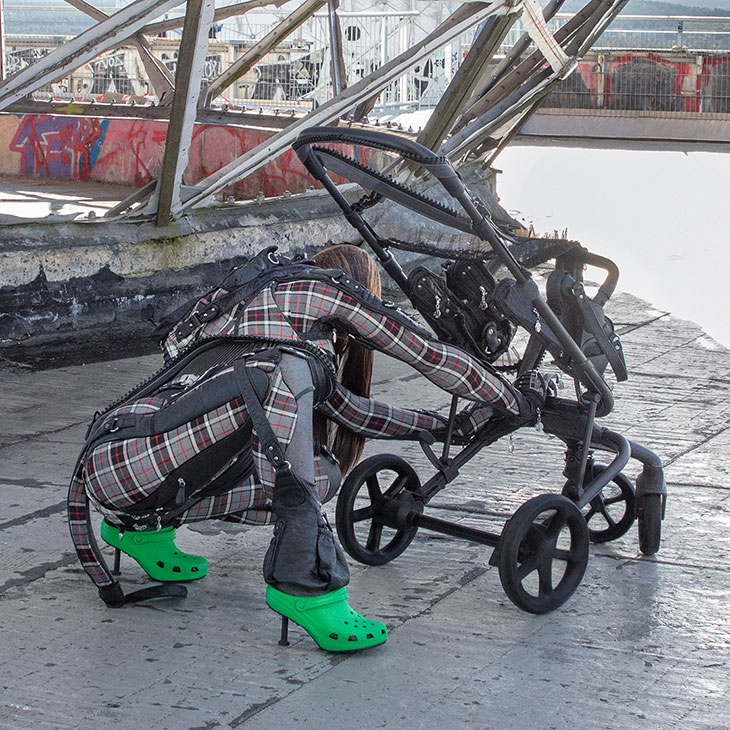 SHOP BALENCIAGA:
Anna Uddenberg's art practice often iterates on themes of cultural codes, including contorted body parts, repurposed fashion items, and even Crocs – a perfect fit for a project with Balenciaga. For the Crocs 2.0 launch, she created custom sculptures with upcycled Balenciaga materials, wearing Crocs 2.0. They are staged and photographed by Kristina Nagel on the streets of Berlin. – from Balenciaga.
The sculptures will be displayed in selected Balenciaga stores as part of Balenciaga's ongoing Art in Stores project.