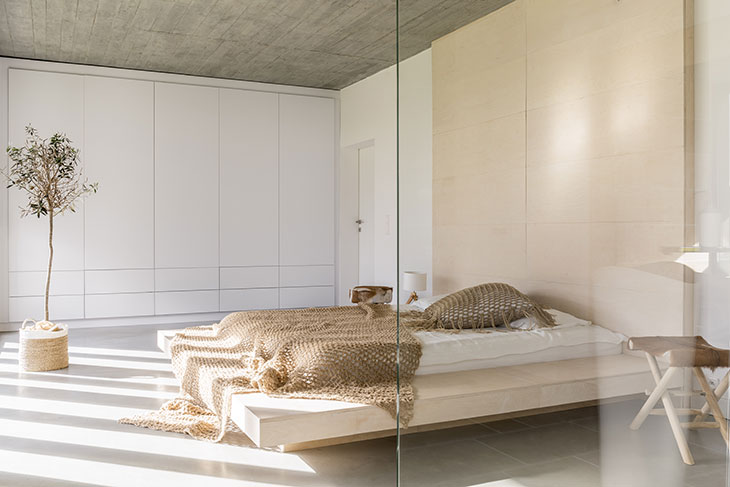 One of the most important things for your health is a good night's sleep. It's just as important as eating healthy and exercising. Having a good mattress will definitely provide you with much-needed rest.
While thinking about comfort and durability, you should also consider the health benefits and sustainability of your mattress. Eco-friendly mattresses are made of natural materials, that don't harm our environment and most importantly they are not harmful to your health. They are typically made of natural latex, wool, or cotton and should have third-party certifications that verify their organic label.
Here is everything you need to know about eco-friendly mattresses.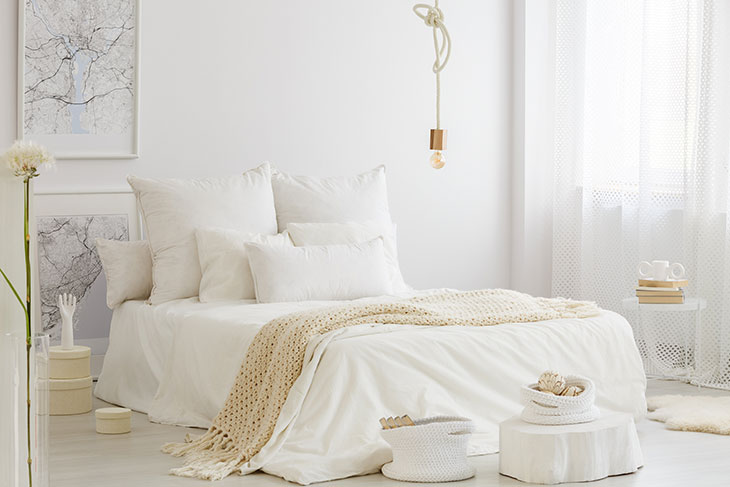 Why Organic?
The things you're exposed to while you're sleeping could seriously impact your health. Off-gassing VOCs, chemical-coated metal coils, glues, and even cotton and wool stuffing, can add up to a toxic bed.
Eco-friendly mattresses are non-toxic solutions, made without materials that are harmful to our planet. As a result, they offer a good night's sleep, and they are safer for your health. A green mattress will provide you with much-needed rest and will reduce your negative impact on the environment.
Things To Look For
1. Natural Materials – You should start by checking what material the mattress is made of. Some of the most popular eco-friendly choices are latex, wool, and cotton. Most of the synthetic materials used in mattresses, like memory foam or polyurethane, are usually not good for the environment.
The best latex mattress can be very affordable, and there's a wide range to choose from. It is made of the latex foam from the milky-white sap of rubber trees, which is a natural and sustainable resource and it doesn't hurt the tree. Rubber trees can live up to 100 years, and farmers can harvest latex from a single tree for 28 years.
2. Certifications – There is a large number of mattress brands that are trying to incorporate organic components, in order to make their products more environmentally friendly. Even though they actually feature only natural materials, that don't necessarily mean they are organic. This term is only reserved for the ones that have the certification from some of the reputable authorities such as the Global Organic Textile Standard (GOTS), Global Organic Latex Standard (GOLS), and the U.S. Department of Agriculture. Having a proper certification allows you to be certain that a mattress is really organic.
3. The Smell – The conventional mattresses can contain a cocktail of chemicals, including volatile organic compounds (VOCs), which can be very often associated with serious skin irritation and respiratory problems. According to experts, exposure to these chemicals should be limited to the minimum. The best way to cut the toxins you inhale while sleeping is by choosing organic materials for your mattress and bedsheets. Fumes are strongest in the first few weeks, so it also helps if you can let your new bed air out in a spare room or garage before using it. – suggest Oprah.
4. Comfort – People are now sleeping less than they did in the past, and sleep quality has significantly decreased as well. Having a comfortable mattress is the first step towards a good night's sleep. Luckily, there is no need to sacrifice your comfort when you get an eco-friendly mattress. There are many comfortable sustainable choices out there; you just need to do your research.
Conclusion
To be sure you've found a truly eco-friendly mattress, it should fulfill all of the requirements above. Make sure it's made from natural materials, but it should also have a low carbon footprint, which means it is made in a sustainable manner with minimal use of chemicals and pesticides. If it is really organic, it should have the certification to prove it. Lastly, don't forget about comfort and durability. It is important that you do your research and determines what is best for you and your budget.