American ELLE Magazine features actresses Angelina Jolie, Gemma Chan, Lauren Ridloff, Salma Hayek, Jodie Comer, Halle Berry, Gal Gadot, Rita Moreno, and Jennifer Hudson on the covers of their November 2021 Women in Hollywood edition. In charge of photography was Greg Williams, with styling from Elizabeth Stewart.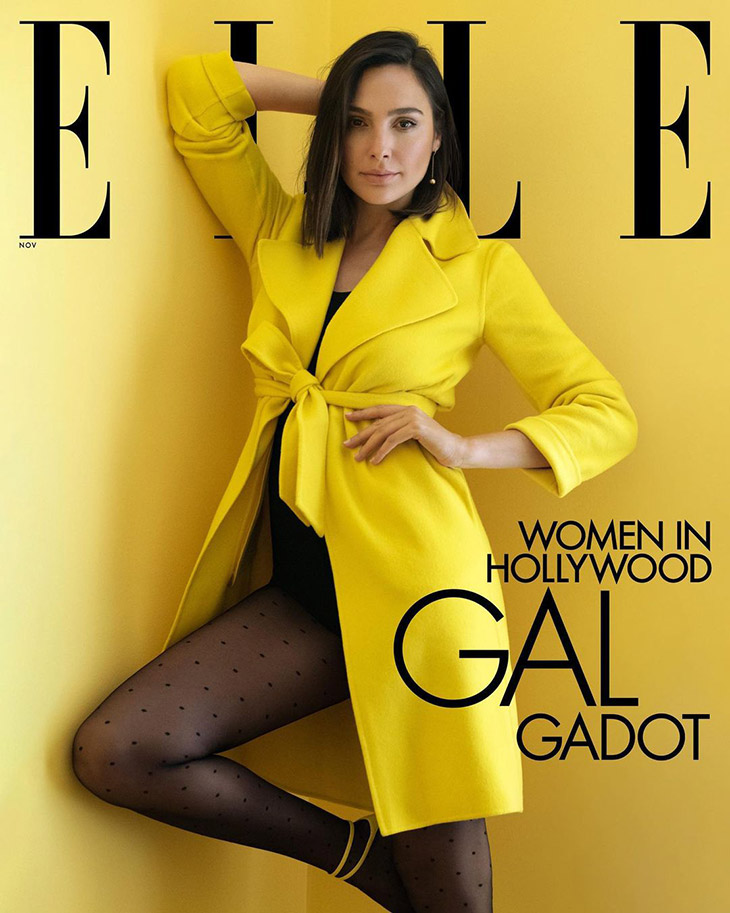 A lot of times as an actress, you're that individual strong woman, or you have one sister; you don't often have this family where you really get to know women and see all the different strengths. Gemma's grace and elegance and the way she walks through the world. Salma's motherhood and power, and Lauren's connection and intelligence. Everybody came as themselves. Maybe there's something to that, that the characters weren't as far off [from ourselves]. I think there's a secret that we don't know that our director knows, because if you look at her films, she casts a lot of real people as their roles and it shapes her films. – Jolie on her role in Eternals
There's a place for different kinds of films and different kinds of storytelling. For me, one of the most powerful things about Marvel films is that they are seen globally—the reach of them. That's an incredibly powerful thing. I love the fact that Marvel has been bringing in directors from the independent film world who have a unique point of view on the world. You think about the diversity of this cast and what message that's going to send to all corners of the globe. I love independent film, but the reality is that maybe a smaller indie film is not going to have that reach. There is something about the potential and the impact that these films can have, which is amazing. – Chan on Marvel films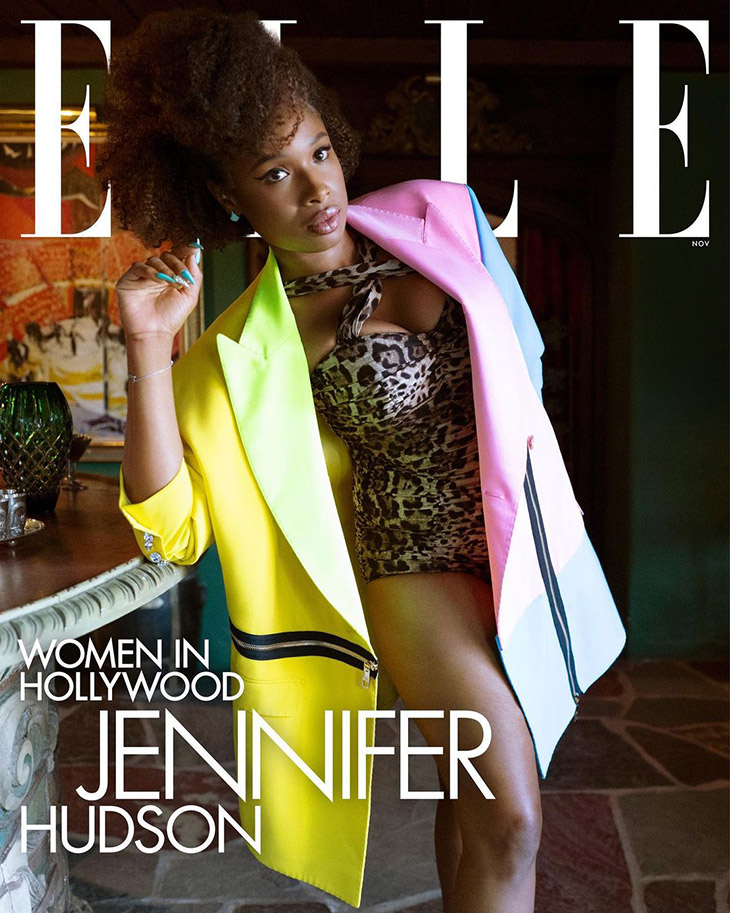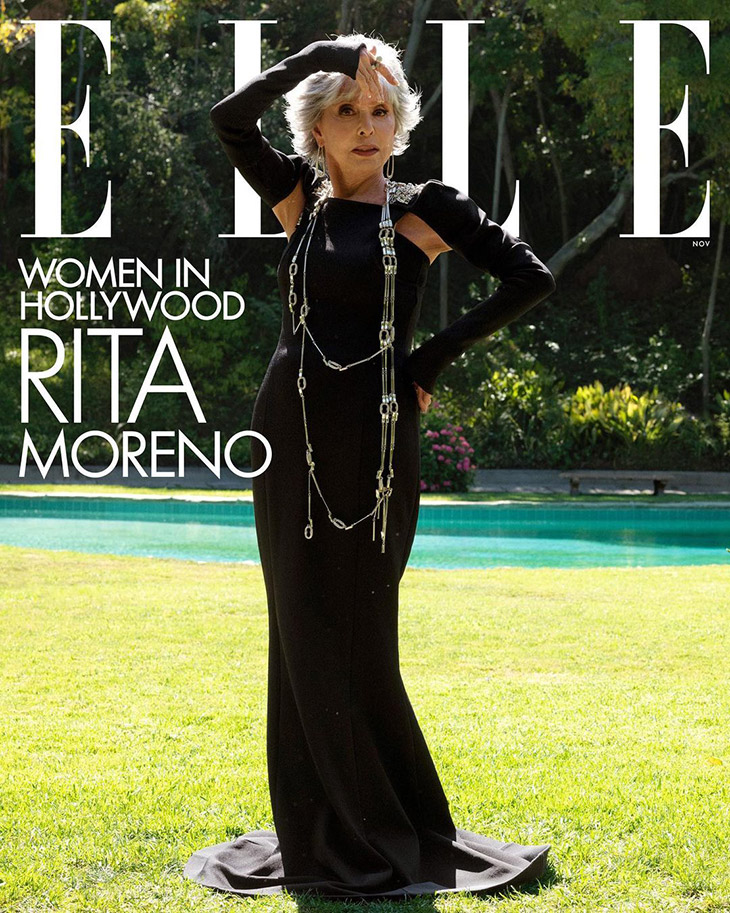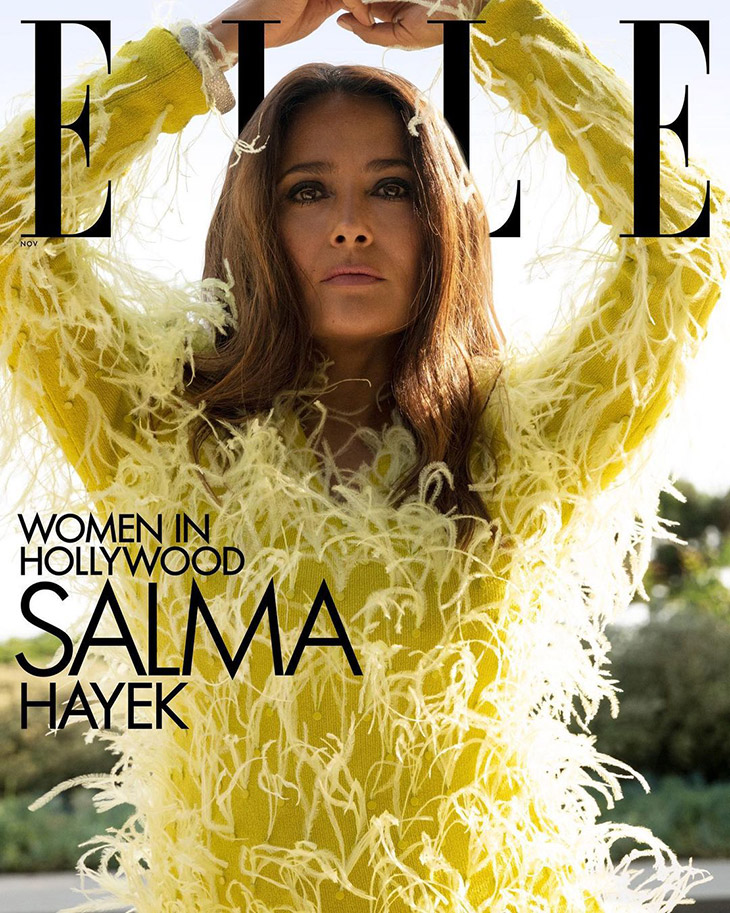 Jolie: Hair by Renato Campora for Fekkai; Makeup by Matin for Tracey Mattingly; Manicure by Emi Kudo for OPI. Chan: Hair by Neil Moodie at Bryant Artists; Makeup by Alex Babsky for Premier Hair and Make-up; Manicure by Michelle Class at LMC Worldwide; Photographed on location at the Ritz London. Ridloff: Hair by Vernon François for Redken; Makeup by Autumn Moultrie at the Wall Group; Manicure by Emi Kudo for OPI. Hayek: Hair by Peter Savic for Navy Hair Care; Makeup by Genevieve Herr for Lancôme; Manicure by Ashlie Johnson at the Wall Group. Chan produced by Bob Ford; All others produced by Jonathan Bossle at Tightrope Production.
Photography © Greg Williams for ELLE Magazine, discover more at elle.com