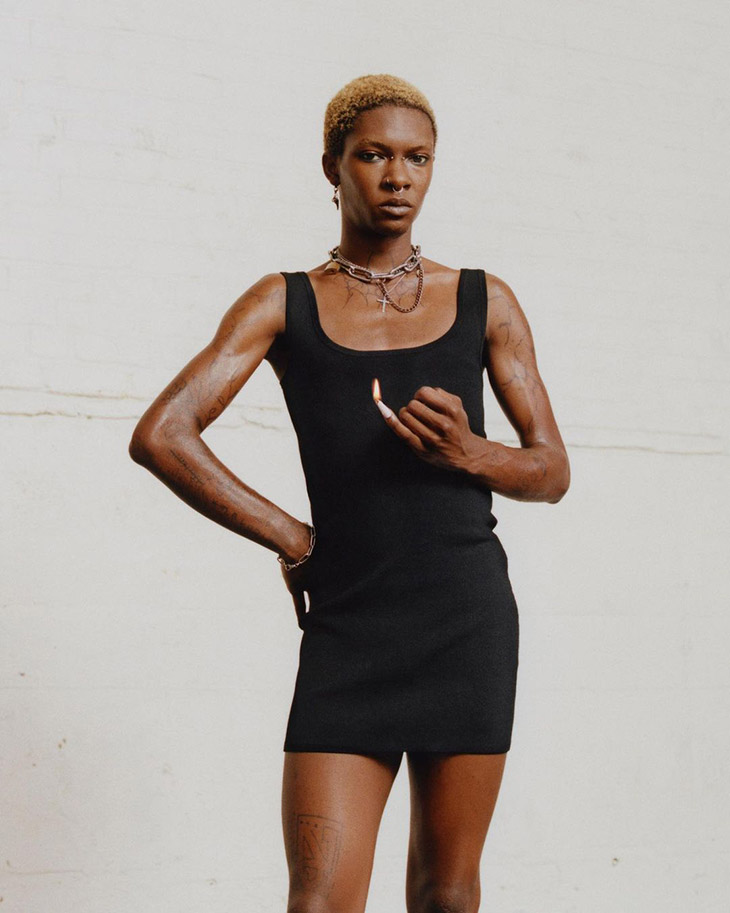 Designer Heron Preston and fashion brand CALVIN KLEIN unveiled their second collaboration, that explores the brand's recognizable DNA through a contemporary lens. The Heron Preston for Calvin Klein Fall Winter 2021 collection explores simplicity and oversized silhouettes and brings modern versatile streetwear pieces in blue, chalk, white, black, pale yellow, sunflower, brown, and light grey colors.
For Fall, it was about introducing new materials and dissected, timeless essentials that are interesting. We thought about how Calvin Klein shows up in the world, in a modern way. What I love most about Season 2 is the versatility of each piece and the different styling options through the layering that we designed into the collection. – Heron Preston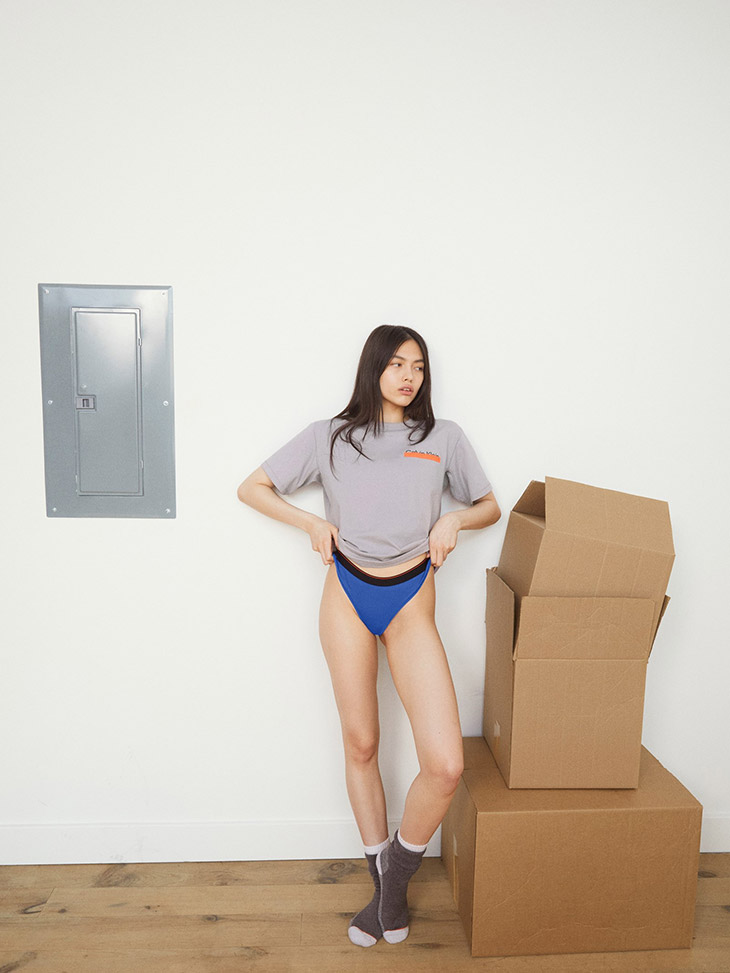 "Elevated and sustainably-sourced materials are introduced this season. Straight-leg joggers in plush cotton french terry, signature Calvin pieces – bralettes, long sleeved crop tops and leggings – in waffle thermal knits, lined shirt jackets and puffers are designed for warmth. New knits and denim silhouettes made with organic cotton, recycled polyester, and recycled nylon round out the collection." – from Calvin Klein
Award-winning director and filmmaker Ricky Saiz captured video campaign featuring rapper Nas, skater Akobi, drummer Austin, model Devyn, Koa and Ty, musician Raph, and dancer Savion. In charge of styling was Heidi Bivens. The campaign celebrates youth culture, and evokes a renewed sense of optimism and courage.