Squid Game star Hoyeon Jung poses for Heron Preston for Calvin Klein's Season 2 campaign captured by fashion photographer Park Jongha. In charge of styling was Aeri Yun, with beauty from hair stylist Jang Hyeyeon, and makeup artist Suk Kyung Lee.
"Heron Preston, creative consultant for the collection, referenced streetwear and the idea of what is essential. Through a shared vision, the collection considers Calvin Klein's DNA through a modern lens for purposeful and recognizable pieces designed for the every day. Classic styles are tailored for a future fit. An obsession with texture and color play adds depth to these classics. Overstated simplicity and oversized silhouettes are signed with signature orange details." – from Calvin Klein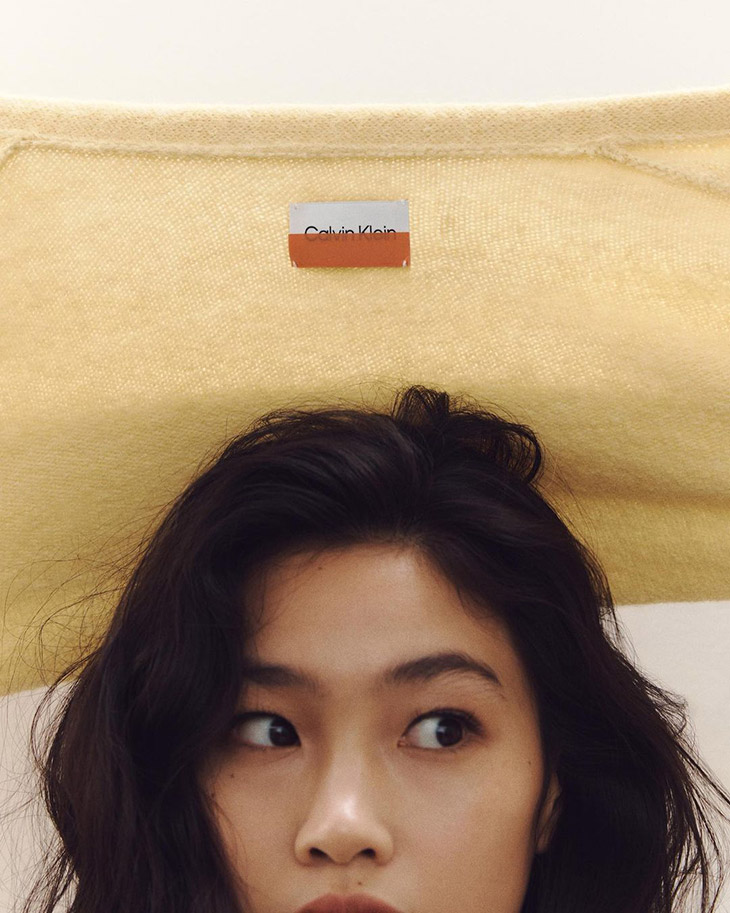 Discover more about Heron Preston for Calvin Klein Season 2 collection.