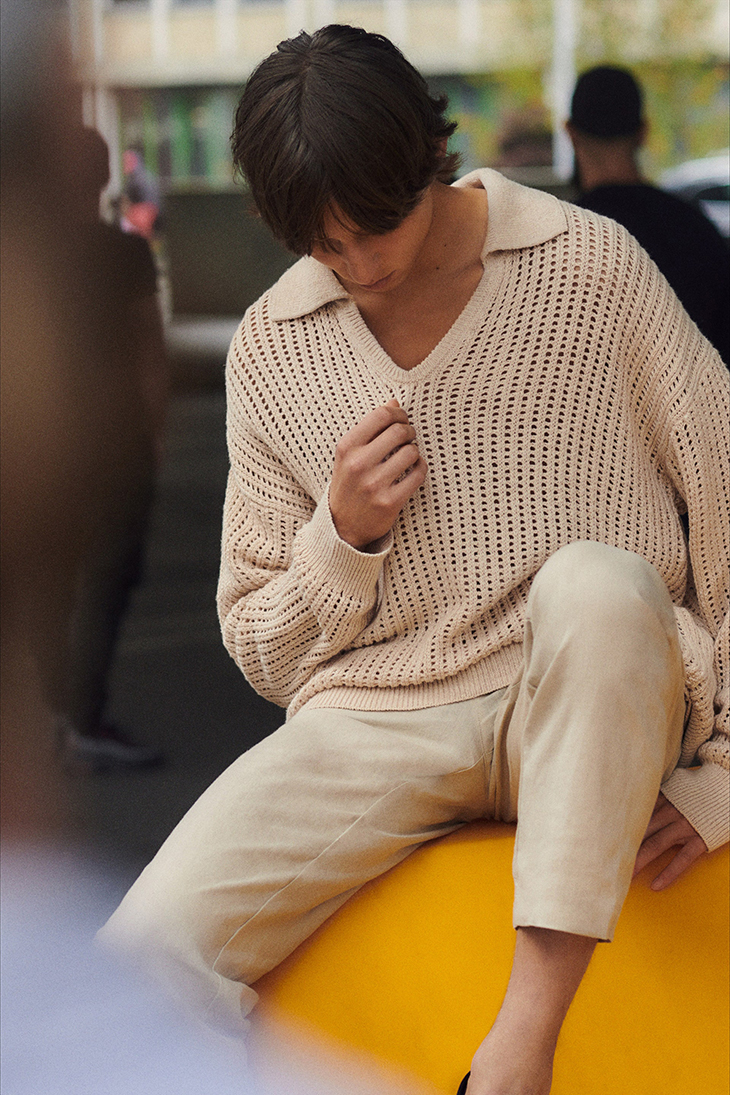 Sandro Paris is already well established as a leading premium French brand across Europe, therefore the expectation from the label's collection are always running higher. Nevertheless, the latest Spring Summer 2022 menswear Sandro Paris collection delivers that Parisian aesthetic we are already inclined to expect from the brand.
At the same time the design team goes back to the label's urban Parisian roots. Focusing this time on a streetwear attire. Something we are seeing with a multitude of brands, who just as all of us are hoping for a return to a far more normal post-pandemic life. That at the same time will also have us walk around more freely on the busy metropolitan streets. Sandro is depicting that, a return to our city-life daily routine.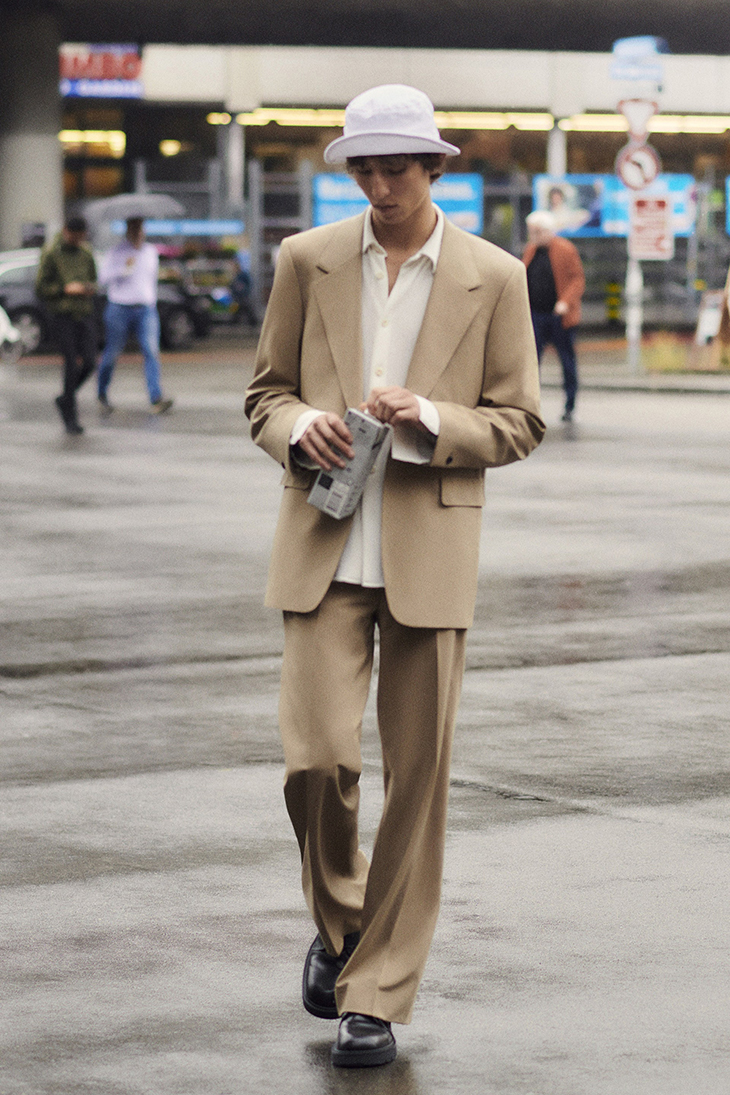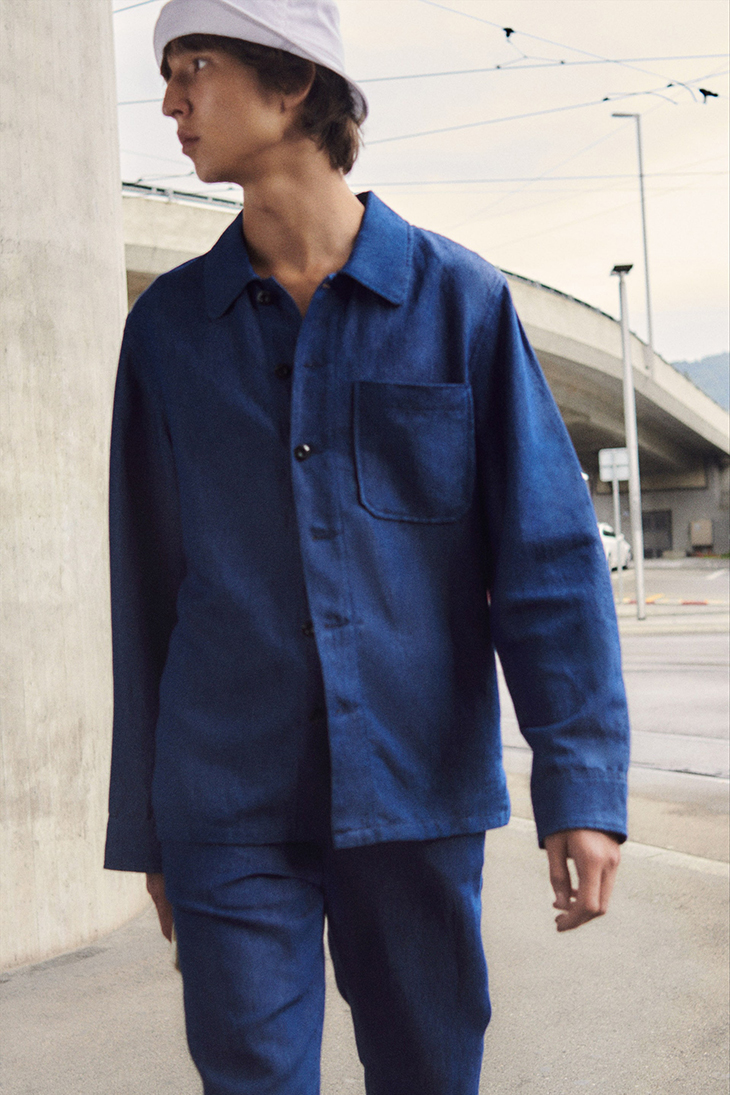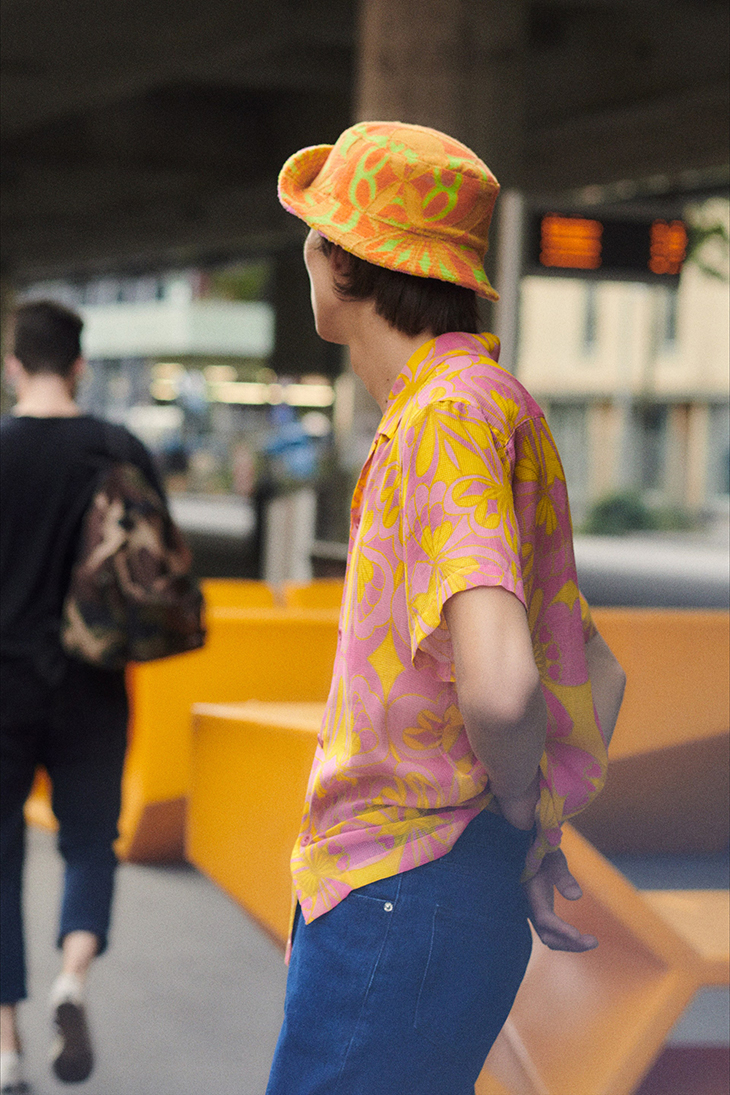 The ease of Sandro tailoring is present throughout the collection. The pieces embody label's very own version of normcore resulting in understated chic menswear. Collection's knitwear and colour palette bring a sophisticated late 60s menswear sentiment to the table. The pieces are without any doubt shaped to come with a dose of timeless elegance.
RELATED: Spring Summer 2022 Menswear Collections
Star of the Spring Summer 2022 Sandro lookbook is up and comer Lucan Song represented by New Madison in Paris. The collection was beautifully captured by photography duo Lola & Pani with fashion styling from Jerome Andre.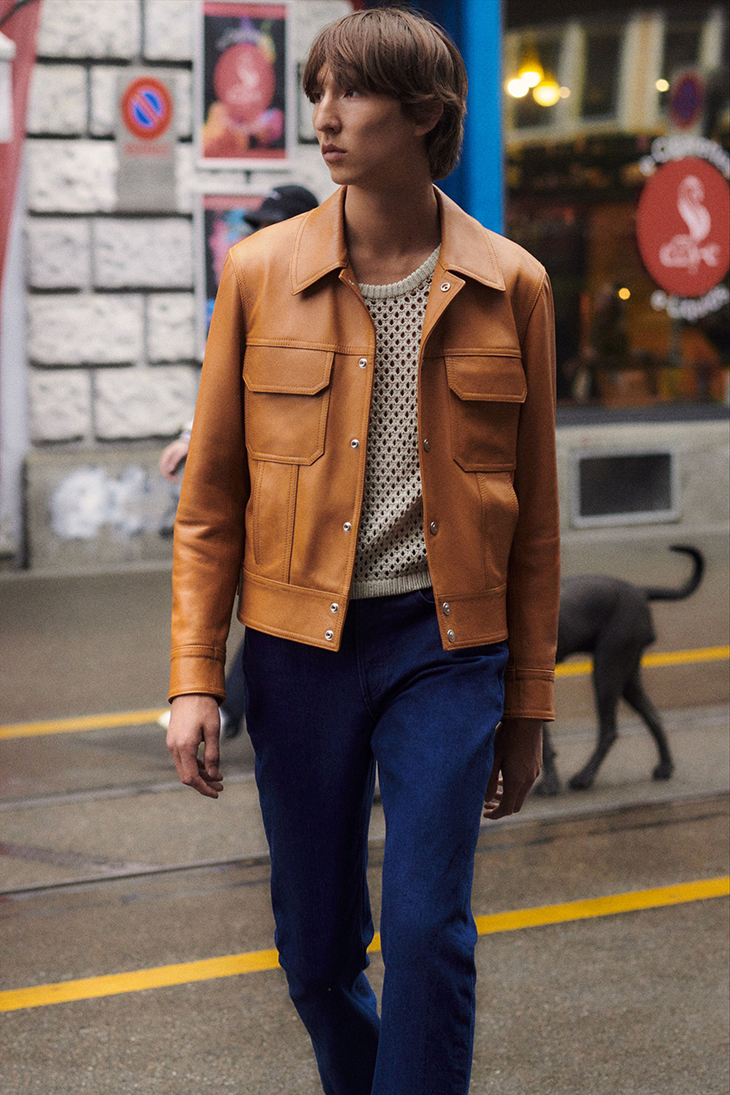 Discover all the looks from Sandro Paris Spring Summer 2022 menswear collection in our gallery: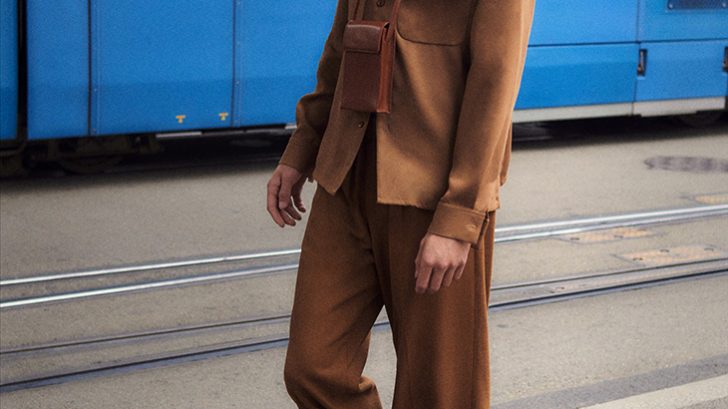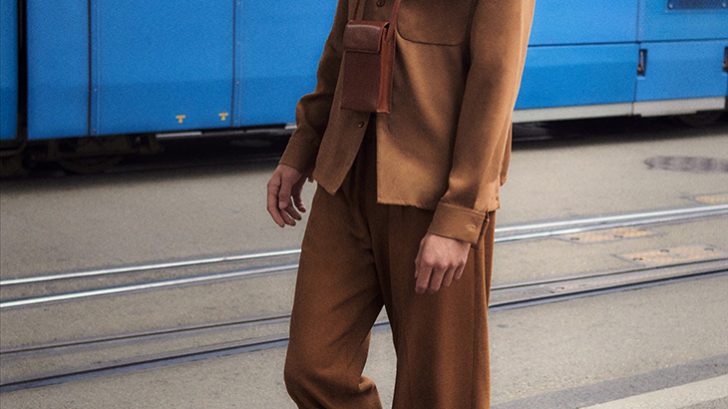 Photography by Lola & Pani
Stylist Jerome Andre
Model Lucan Song at New Madison
Artistic Direction Atelier Franck Durand ​⁣