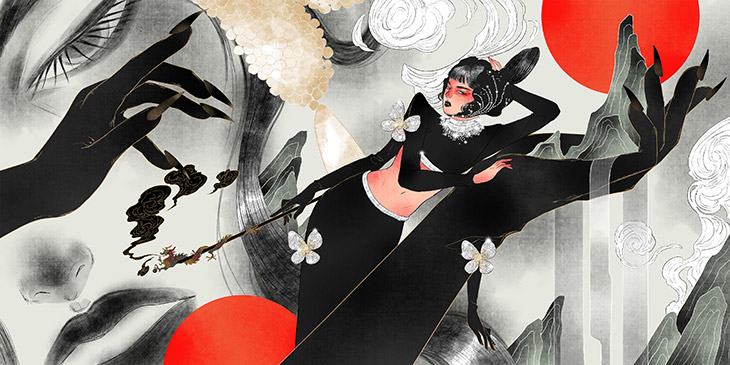 Fashion illustrator Shibo Chen shares exclusively with DSCENE STYLE STORIES his latest series featuring looks from Miss Sohee's Fall Winter 2021 Couture Collection. For the collection South Korean designer based in London Sohee Park was inspired by her childhood memories of the sea, as well as by "Haenyeo" (sea women) – old female divers that harvest shellfish in the island of Jeju in South Korea. The sustainable collection explores harmony with ocean.
For the story Shibo illustrated velvet set with black scallop crystal head piece; black sequin evening gown with gathered sleeves – pearl and crystal details inspired by scattered sands and pebbles; black velvet top with scallop crystal details with embellished skirt made of abaca plant fabric; and white shimmery shell inspired capelet with embellished draped skirt – hand embellished white crystal details resemble scattered sands and pebbles.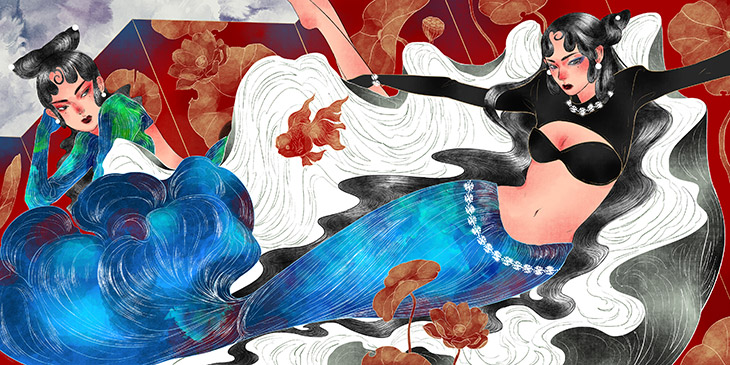 Actress Gemma Chan wore a custom velvet look from the collection at Eternals European Premiere during the 16th annual Rome Film Festival, rapper Cardi B hosted American Music Awards in the brand's custom look inspired by the Haenyeo Collection, while Ariana Grande wore emerald set from the collection on The Voice.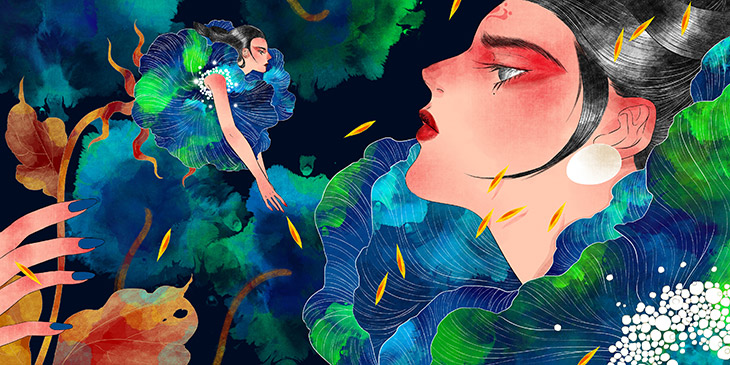 Fashion Illustrator Shibo Chen – @shibochen