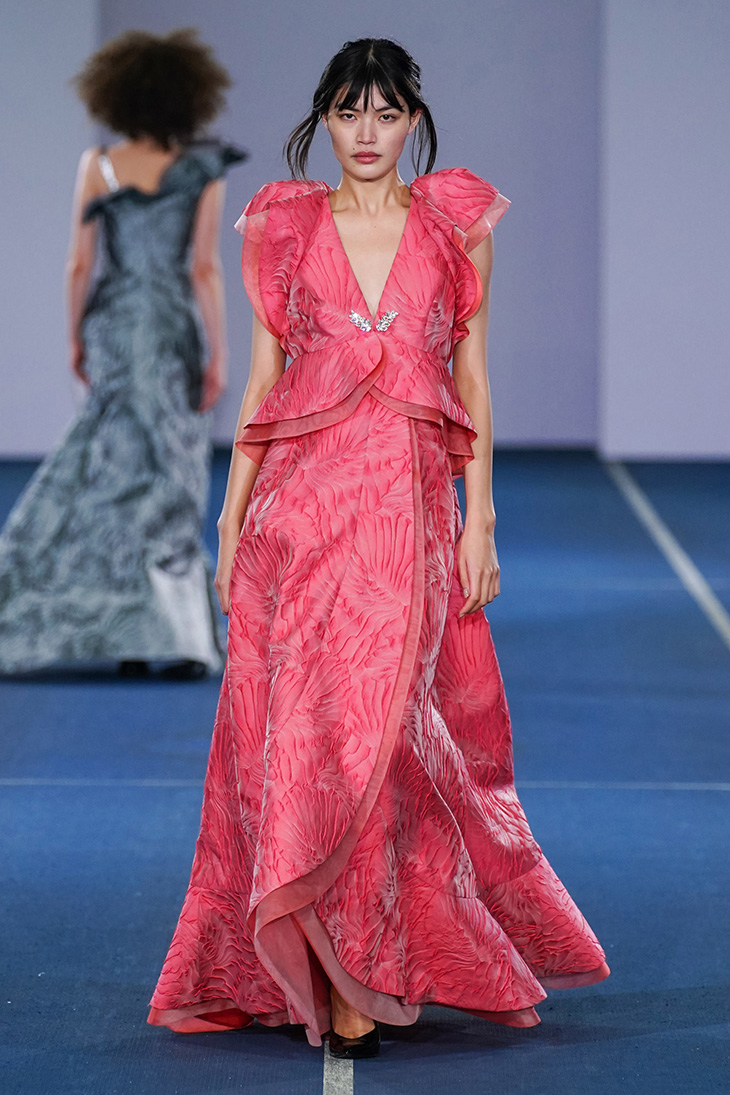 For the first time on DSCENE pages we are introducing acclaimed Japanese Fashion designer Tae Ashida who presented her latest collection at the recent Tokyo Fashion Week. Ashida took the Spring Summer 2022 runway with a forty-seven outfits comprised of both men's and women's looks.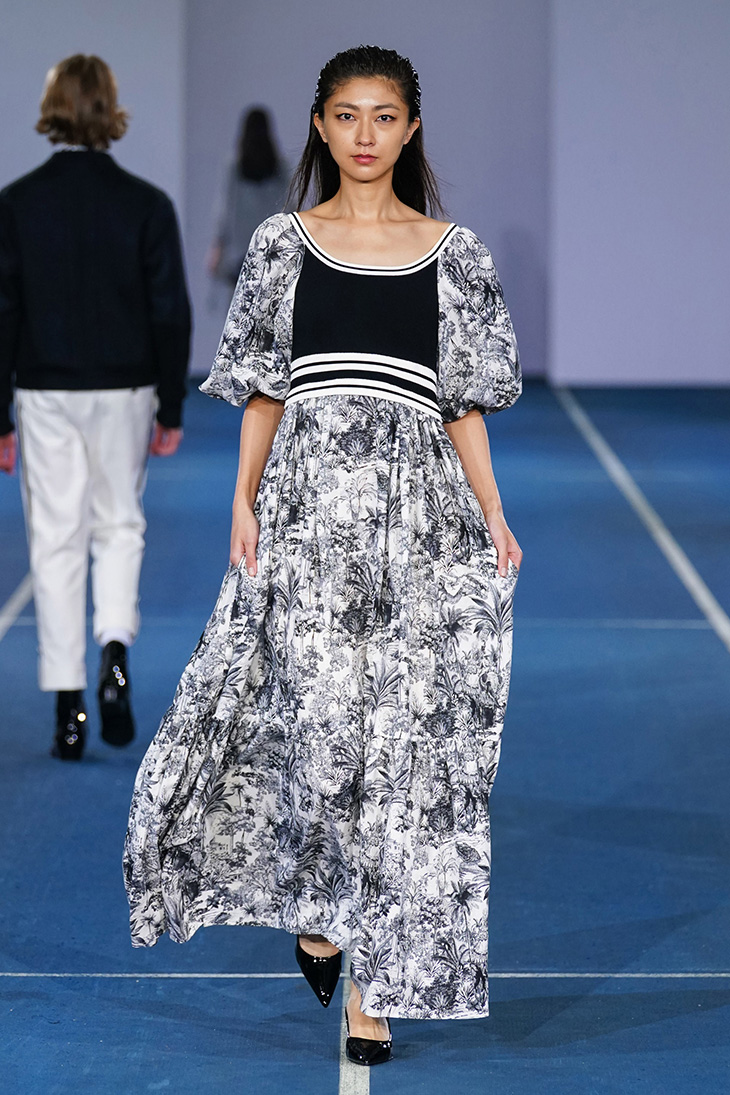 Ashida is well known in her native Japan, but so is her family, her father was a personal designer for Empress Michiko whose career included working on custom designs for the royal family but also respected Japanese celebrities. Ashida has developed her brand as part of the Jun Ashida, nevertheless she has created her personal style. Today, Tae is in charge of both her eponymous brand as well as her father's brand Jun Ashida.
Tae Ashida while respecting the legacy of her father is today creating a brand in her own image. The designer known for her architecturally elegant lines is also looking into the virtual as part of the message behind her collections.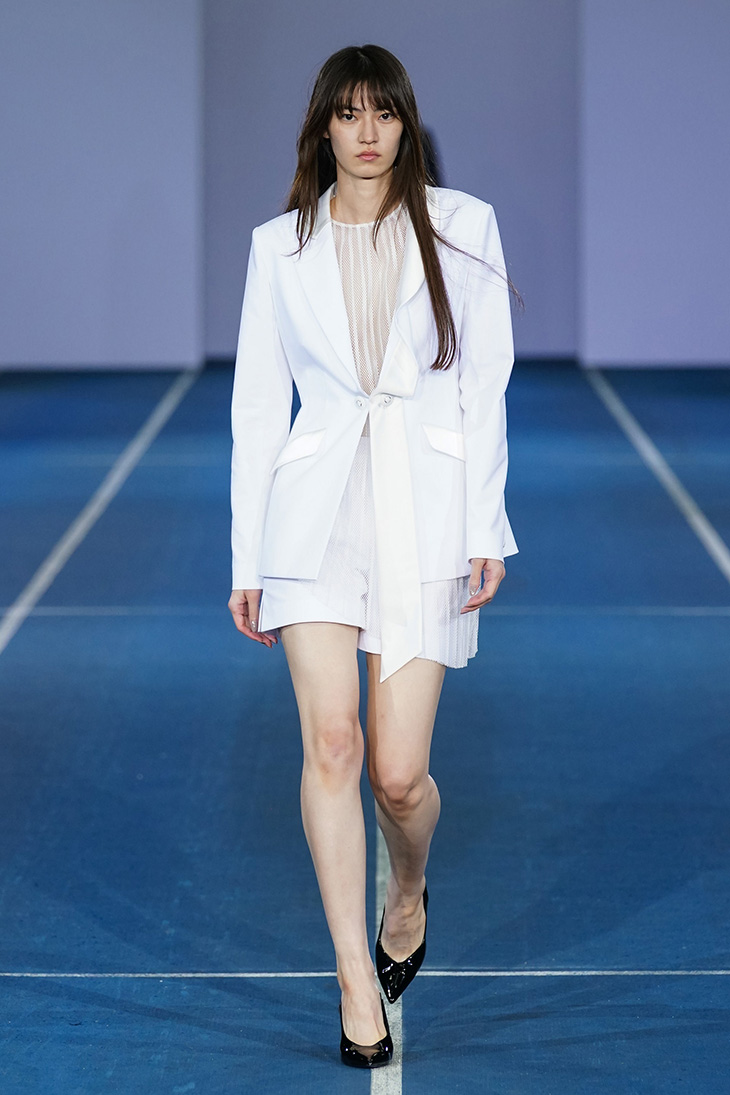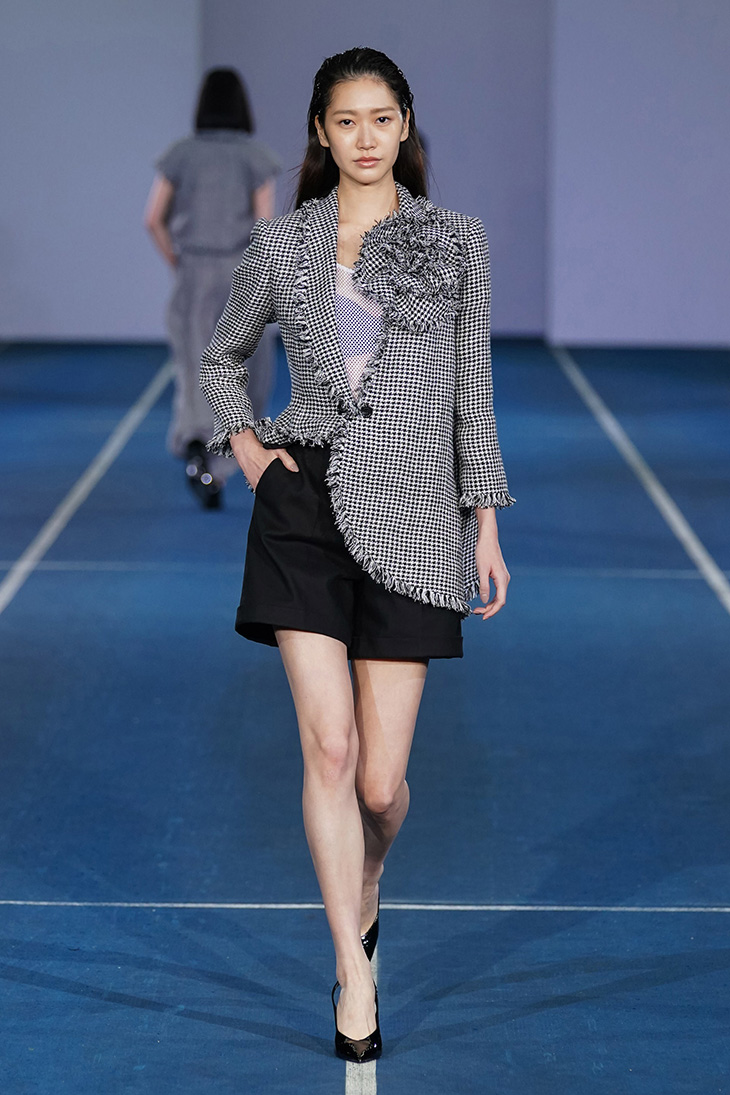 "We had a chance to collaborate with Canon and IBM so we filmed our collection using this advanced video technology. We are the first ones to use this system in our fashion presentation. Jun Ashida is an idealistic brand, so we wanted to show what we can do with this kind of technology since we have the longest history as a fashion brand in Japan. We have a long tradition, but at the same time we can mix this innovative technology and tradition into the film, which is a big challenge, but I think it really brings a new style into the collection. And for the Jun Ashida Spring Summer 2022 Collection, I took inspiration from my father's archive designs to put into the collection. This is to prove that our traditional values are still important even if there's a new and innovative technology that takes over. We wanted to show that the quality of our creations still exists in this very high tech world," shares Ashida talking to Tatler Asia about her Spring Summer 2022 collections.
The Spring Summer 2022 collection also marks the designer's come back to the runway, after the two years of global pandemic restrictions.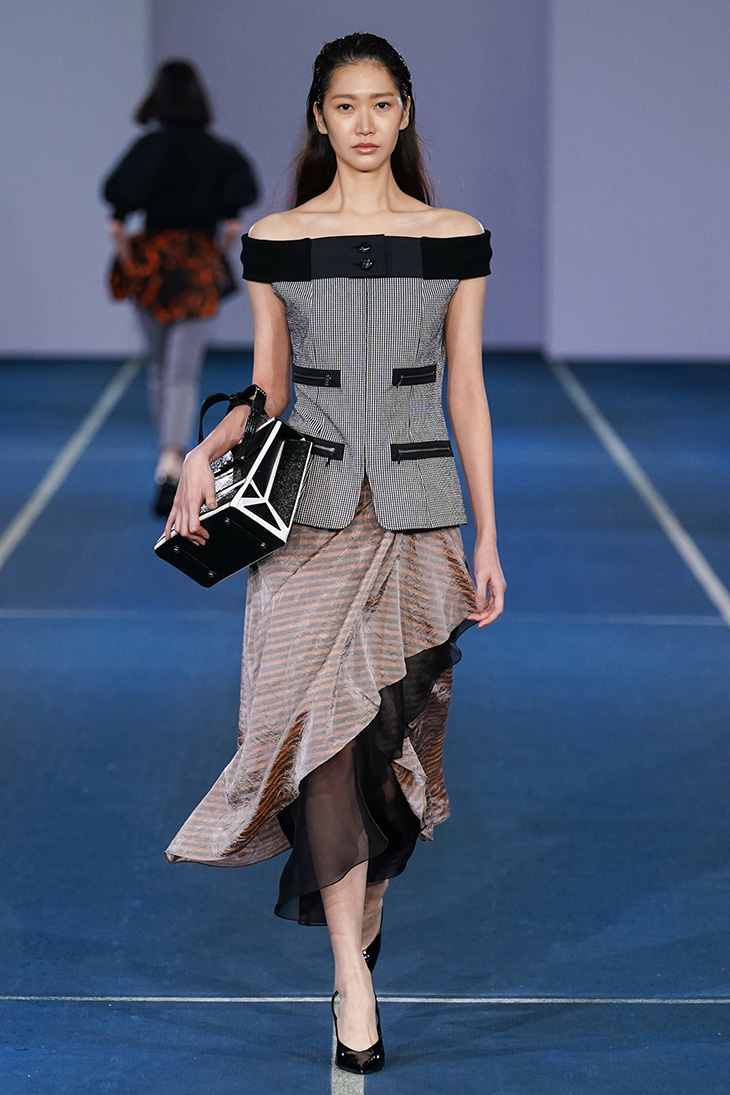 The location was the impressive sports venue designed by the renowned Japanese architect Kengo Kuma. Ashia goes mostly monochrome for the Spring Summer 2022 collection. While prints when present strongly reflect the most precious wallpapers designed with a graphic sentiment. For European editors and fashion buyers Ashida's work is close mix of what we can see on the runways of Giorgio Armani and the late Karl Lagerfeld for Chanel. The designer also pays attention to detail, while her forms take on the architectural lines and contemporary sculptural forms.
Discover all the menswear and womenswear looks from the Tae Ashia Spring Summer 2022 collection in our gallery.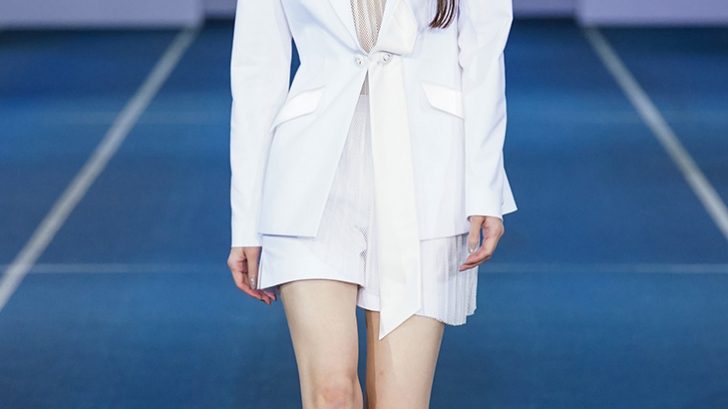 What did you think of Tae Ashida's Spring Summer 2022 collection? Let us know in the comments below: