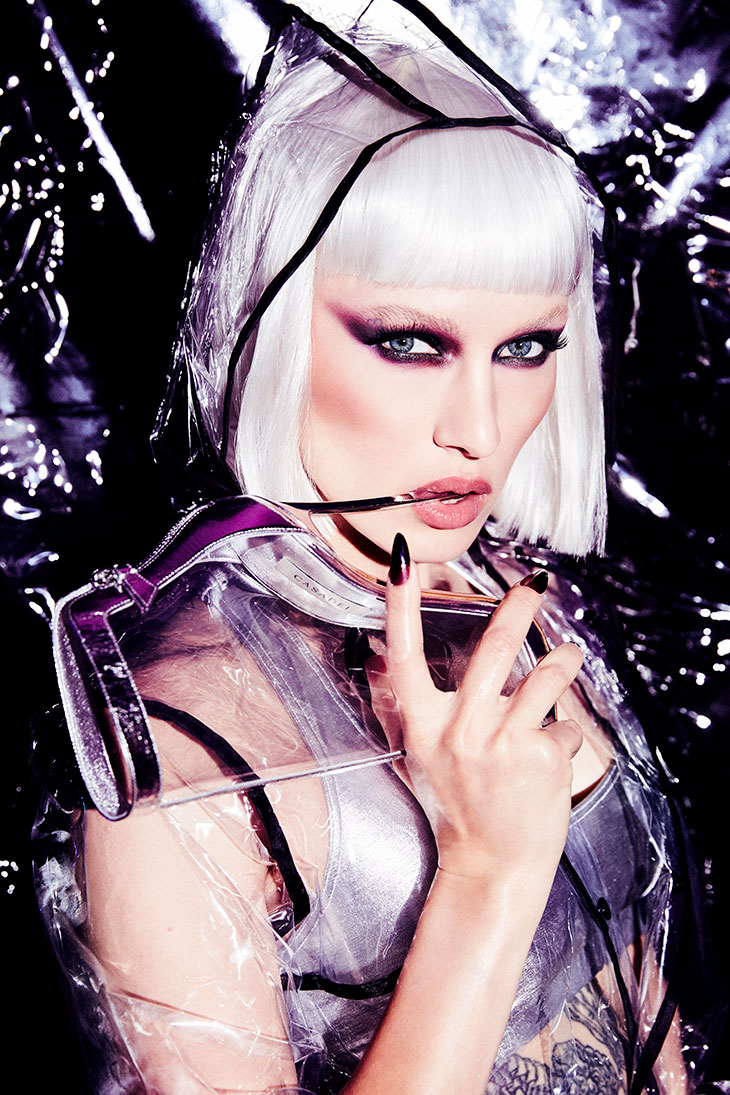 To celebrate its 10th anniversary, Casadei collaborates with the legendary photographer Ellen von Unwerth to pay the tribute to the iconic BLADE heel. The unique collection of campaign imagery, celebrates the blade-sharp heel, reinvented through the inspiration of Cesare Casadei.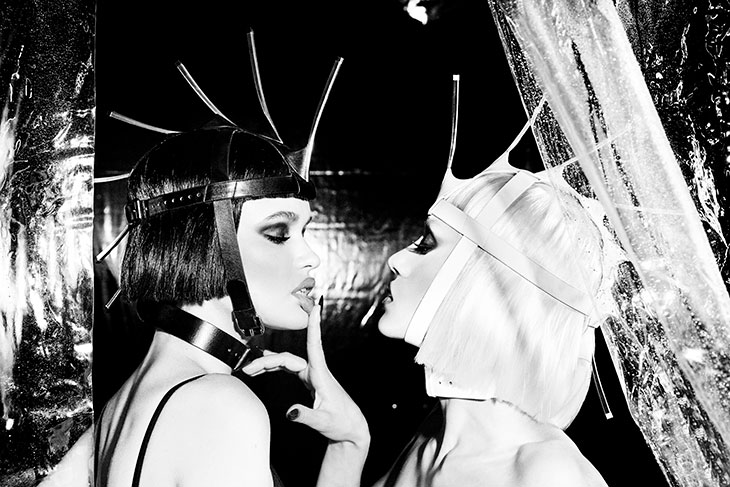 As the name suggests, the heel is sharp with a steel design. BLADE has become a trademark for Casadei over the last decade, being a symbol of femininity and seduction. Since 2012 these thrilling heels have garnered a close-knit fan-base and have become a firm favourite with the stars, such as Jennifer Lopez, Hailey Bieber, Angelina Jolie, Zendaya, Heidi Klum and Taraji P Henson, both on and off the red carpet. BLADE continues to be a huge success, remaining a key reference point for all shoe lovers around the world, whilst withstanding the wave of trends. – from Casadei.
Each season the brand is reimagining the heel through new iterations, making it as the inevitable piece in every collection. For the tenth anniversary, Cesare Casadei pays homage with an exclusive capsule collection featuring extraordinary pieces to mark this important anniversary – transparent vinyl is crafted for styles such as an ankle boot and a cuissard, along with a geometric cut-out sandal, available in black and white.