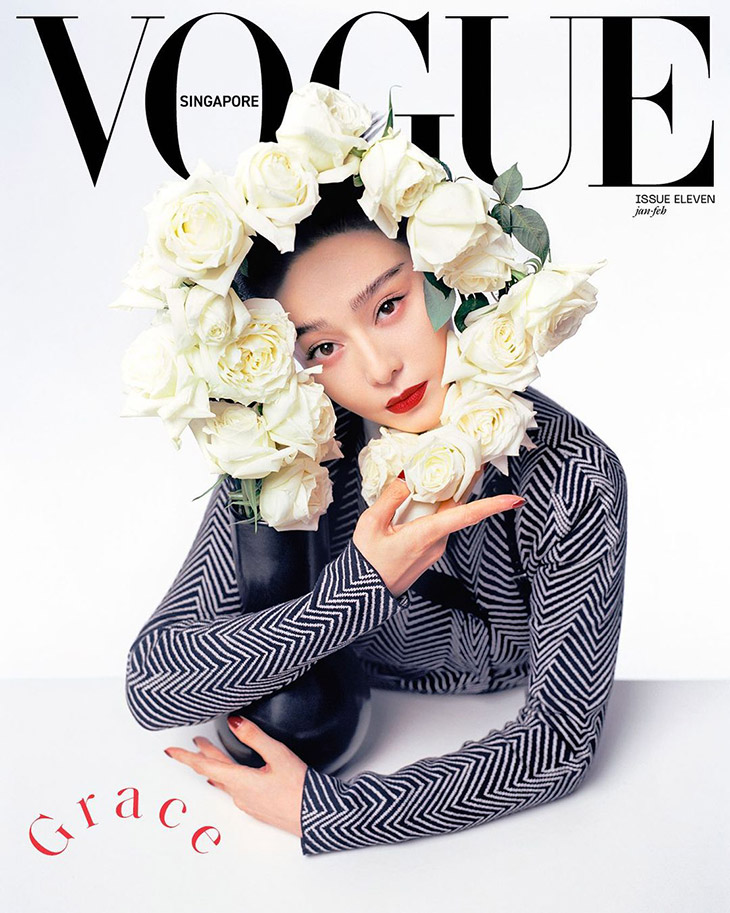 Actress and fashion icon Fan Bingbing takes the cover of Vogue Singapore's January February 2022 edition lensed by fashion photographer Leslie Zhang. In charge of styling was Coke Ho, with art direction from Adam at Fufu, and set design by Jiaozi and Beiyuan at Fufu. Beauty is work of hair stylist Yang Song, and makeup artist Zijun Hu. Production by Emma and Kenan Blumon.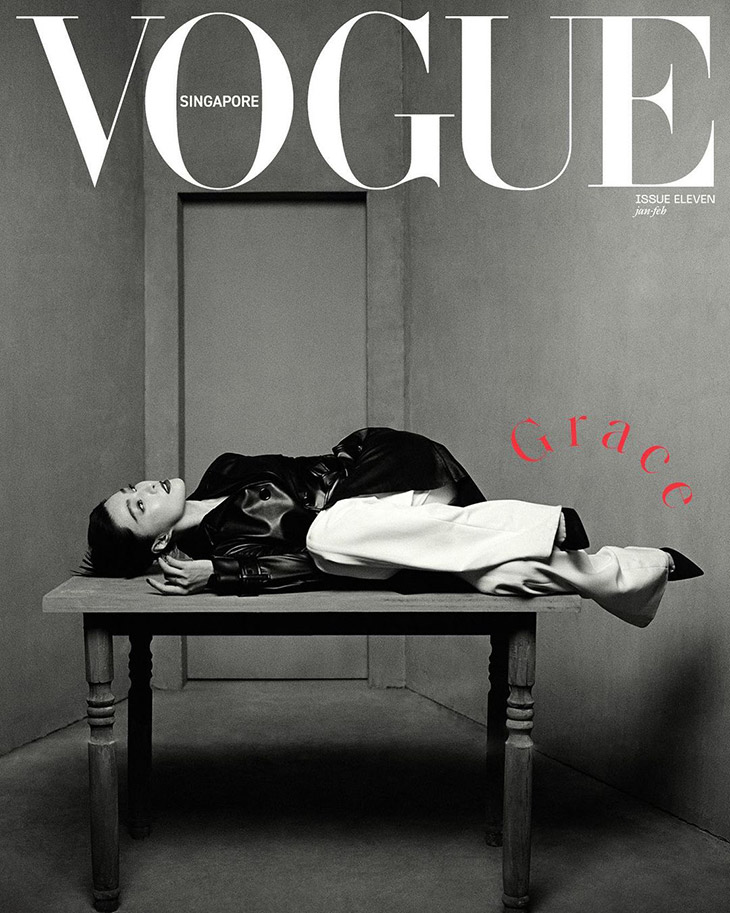 Every woman wants to be more beautiful, but I believe beauty is not only on the outside – it shows through every aspect of a person. Beauty is having ideals in life, determination and confidence. A pretty face may get you extra points, but real beauty comes from within. This is what I wanted to show the world with my brand Fan Beauty Secret; that everyone is beautiful. Grace, to me, is having both beauty and elegance – always strive do the right thing; be refined and well-educated; and have self-respect. Then you will embody grace from the inside out. – Fan Bingbing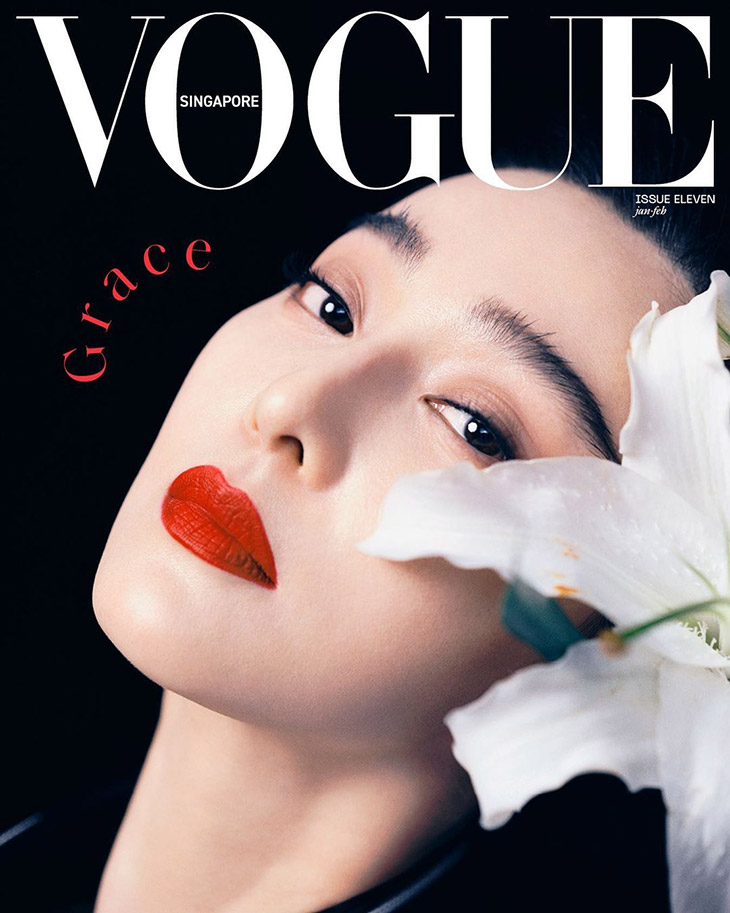 For the covers Bingbing is wearing Emporio Armani shirt, harness, tie and jacket (first image), MM6 Maison Margiela coat, Oude Waag pants, Stuart Weitzman shoes, and her own ring (second image).
Photography © Leslie Zhang for Vogue Singapore, discover more at vogue.sg