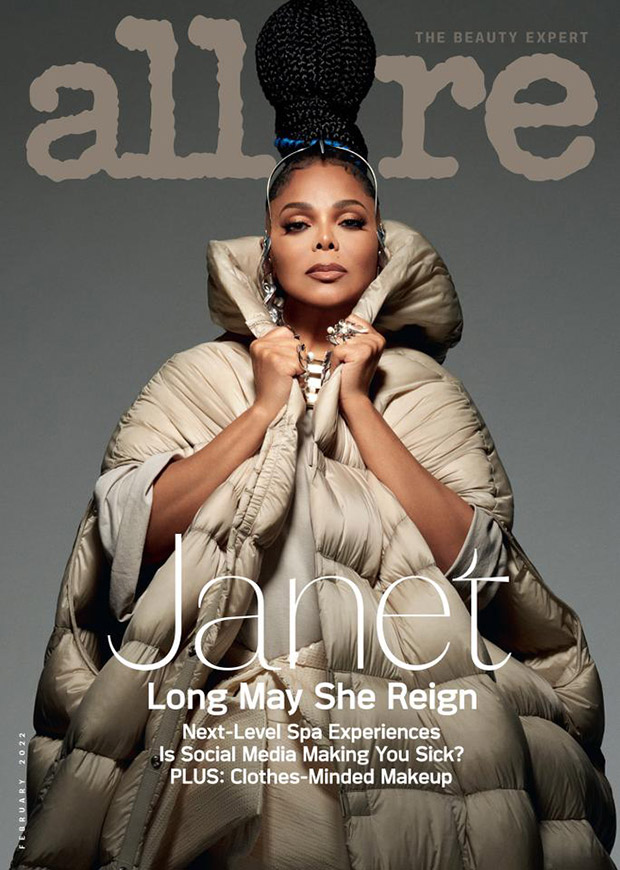 The one and only Janet Jackson takes the cover story of Allure Magazine's February 2021 edition lensed by fashion photographer Tom Munro. In charge of styling was fashion editor Patti Wilson, with production from Farago Projects. Beauty is work of hair stylist Larry Sims, makeup artist Preston Meneses, and manicurist Michelle Humphrey.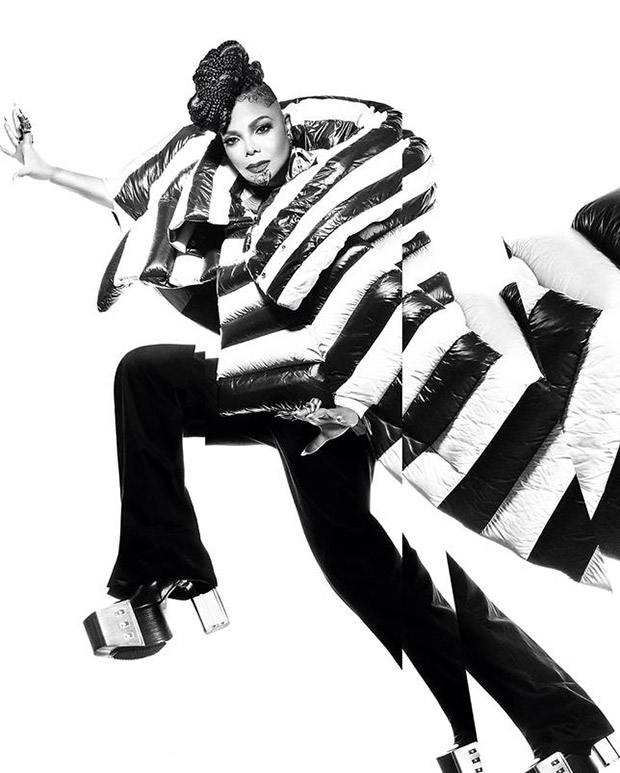 I was never a girly girl. I was always a tomboy. So it was always about pants, suits, even as an early teenager. I remember when my brothers got their star on the Walk of Fame and other awards they got, and I look back on pictures and I always had on a suit with a tie, a bow tie, or suspenders. Always loving black and never wanting to expose any part of my body, I felt most comfortable to cover it up to here. – Jackson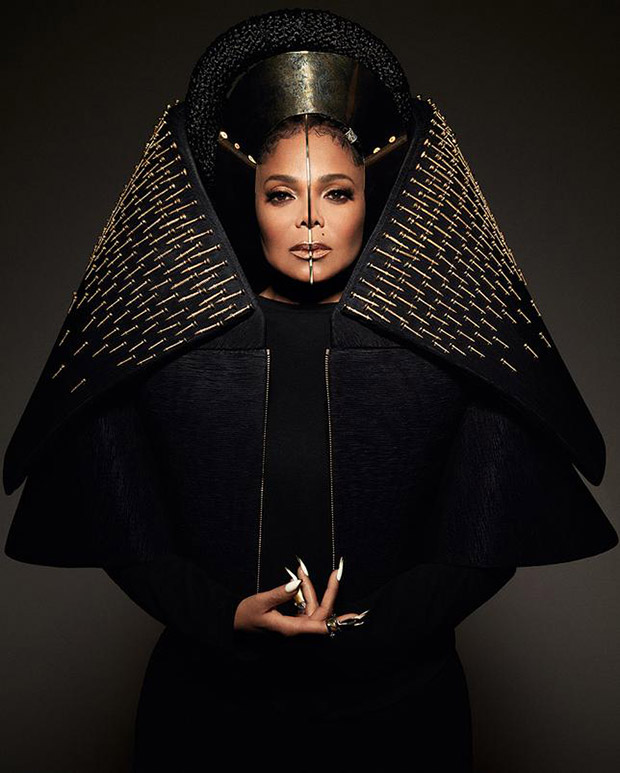 For the session Miss Jackson is wearing selected looks and accessories from Rick Owens, Pebble London, Lillian Shalom, Gareth Pugh, Keren Wolf, Nina Berenato, Angostura, Marc Jacobs, Paumé Los Angeles, Keko Hainswheeler, Stella McCartney for AZ Factory, Tosin Oshinowo & Chrissa Amuah for Lexus Ogun, Belmacz, and Schiaparelli.
We would always write music growing up. We had a studio at my parents' house; it's still there actually. So any time of day or night, if you couldn't sleep or had an idea before school, after school, you could go in the studio and put it down, your idea, musically. So I did that and I put this idea that I had down and played all the parts on it and, like a genius, I left the tape on the machine and when I came home from school I was so embarrassed. My father, some of my brothers. I was so embarrassed. And that's when my father said, 'I think you should become a performer.' I said, 'No, no, no, no, no! You don't understand. I want to go to school. I want to go to college and study business law and support myself by acting' That's how it all started. – Jackson
Janet, A&E and Lifetime created two-part documentary about Janet's life in which she gets to tell her own story. The documentary is set to air on January 28th and 29th.
Photography © Tom Munro for Allure Magazine, read more at allure.com