One of the most famous British streetwear brands is surely Palace. The brand was founded in the late 00's by Lev Tanju and a number of his skater friends, inspired by his love for skateboards and streetwear. The brand is consistent with it's distinctive, authentic and diverse style principles. Since it's founding, to this day it has become a big name in street culture and it's been worn by many celebrites. What makes Palace so uniqe is the approach to campaigns and the introduction of their collections. Their distinctive lo-fi aesthetic of their videos brings that 90's vintage feeling which brand obviously adores. At it's core, Palace is a skate brand, but it also incorporates a broad selection of working class British essentials like tracksuits, windbreakers and shellsuits. Among their biggest collaborations are collections with adidas, Reebok, Ralph Lauren, Moschino, Jean-Charles de Castelbajac and more.
Palace has many celebrity fans who wear the brand passionately. But surely the biggest one is actor, filmmaker and comedian Jonah Hill. The actor's style has evolved a lot in the past few years, but one has stayed the same, he is a big fan of this skateboard streetwear brand. He' never afraid of taking a risk and playing with colors, which is pretty much Palace's style. He first wore it in 2015, and since then it has been one of his first choices for almost every ocassion. The developed friendship with founder Lev Tanju has only brought more love and respect for the brand, as he loves to celebrate those who create and do so with authenticity.
OG Palace P
The first time Jonah Hill was photographed in Palace, was when he ran into music legend Elton John, wearing the signature Palace P hat. The actor shared the picture through his twitter account with a caption #breaktheinternet" in reference to Kim Kardashian's Paper Magazine cover. In the next months, this piece has been a must in actor's everyday styling, and it should be in yours to.
During the next couple of years, you could spot Hill almost everyday running errands in Palace tracksuits, rehearsing SNL bits in Palace signature logo sweatshirts and rocking the hats. Discover authentic Palace clothing at GOAT.
PALACE X REEBOK
After years of worshipping the brand and promoting it everywhere he went, Jonah Hill got his video campaign debut for Palace's collaboration with Reebok. The summer teaser promo for the collection gain a lot of attention because of the clear parody of direct celebrity endorsement that many see corny. In the video, Jonah is seen in front of the Palace store wearing a full brand look, literally endorsing the store and everything in it. He crosses through the store in a weirdly manner like he is on a green screen. The video presents both Hill's and Palace's strenghts, both funny but edgy. The collection features Palace's take on Reebok Classic and Club C trainers.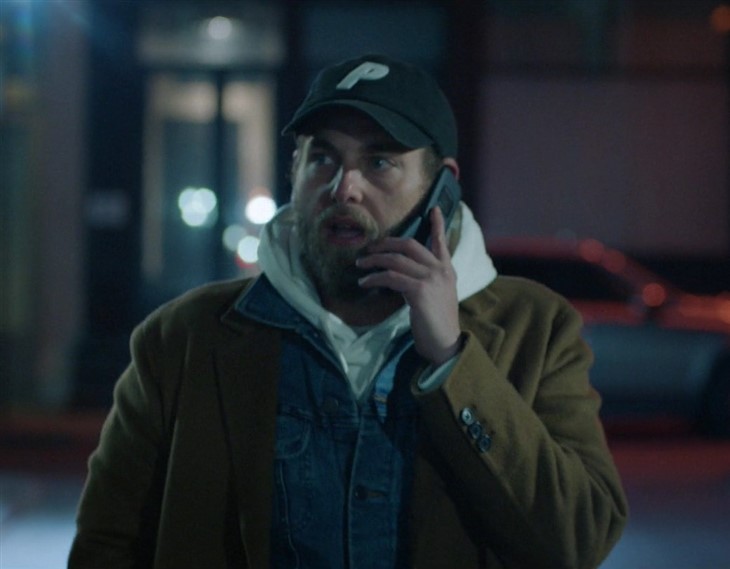 PALACE NEW YORK CITY
In 2017, the London-based brand announced the opening of the store in New York City. For the ocassion they presented a short video starring Jonah Hill and Leo Fitzpatrick wandering through the town and finding themselves in front of a giant letter P. The video features Jonah Hill, stumbling through the streets, wearing Palace P hat of course. The video yet again plays that fake influencers card where Jonah seemingly talks to his agent about not wanting to do "stupid little skateboard advertisements". As he approaches the end of the street The huge P trefoil logo emerges and starts dancing.
PALACE TOKYO
Released for Halloween 2018, the video announcing the first store opening in Japan, is definetly spooky. The friendship and collaboration between Hill and Tanju continue in this equally ridiculous video. The spoof starts out in a scary, horror-movie like hallway, continuing it's way through the doors of apartments and finally emerging to Tokyo. Where is Jonah Hill, you ask? Jonah can be found looking for the rest of his body as a severed head, which reappears in the end with a message "Citizens of Tokyo, Palace is here for you". Did Jonah find his body? Maybe we'll find out in the next video of this dynamic duo.