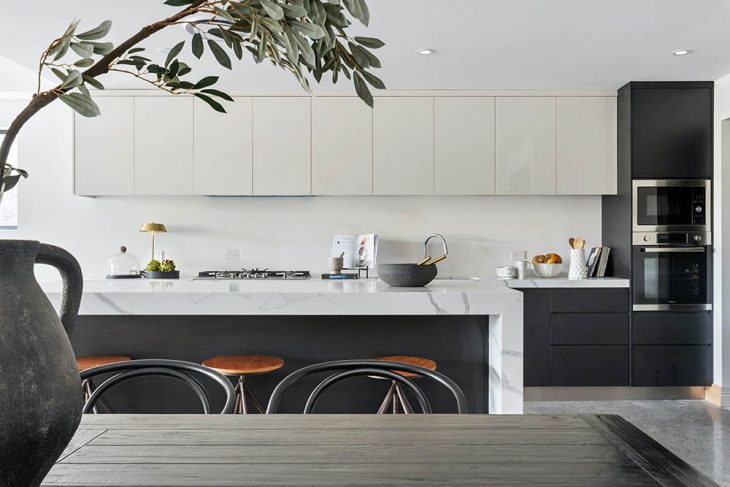 An open-space kitchen wasn't always ideal for everyone. Back in the days, kitchens were kept separated from guests by long hallways, big walls, just to be out of sight. Nowadays, an open, large kitchen is at the top list of home features people want most – it's a trend that continues to grow more and more, and we're all glad to see that this design is here to stay. A big kitchen is usually a part of the living room, so that families can enjoy much time with their guests, and have a more private and home-like experience.
But even if your home has plenty of space, your kitchen may not be optimized to accommodate many people. So, what's left to do? Using simple and smart design tips to adjust your kitchen and give you plenty of room to enjoy different activities.
Use the Space to Your Advantage
If you have plenty of space, why not use it to your advantage? If you are redesigning your kitchen, you're in the right place. This guide will show you everything you need to know about open plan kitchen design, plus some extra tips.
What exactly is an open-plan kitchen? They're these spacious, versatile, open spaces found in modern family homes, usually combined with the living room and dining area. The fact that they're multipurpose is quite the reason why so many people adore them.
The first step to creating an open plan floor is considering the design of the space, as well as how it functions with the rest of the home. If you're thinking to create a practical family kitchen, then you need careful planning. Bear in mind that creating an open space kitchen will impact every other part of the home. There will be no closing doors, nor clutter should be left on worktops after cooking. Equally, the kitchen cabinets will always be at sight, so they need to look stylish.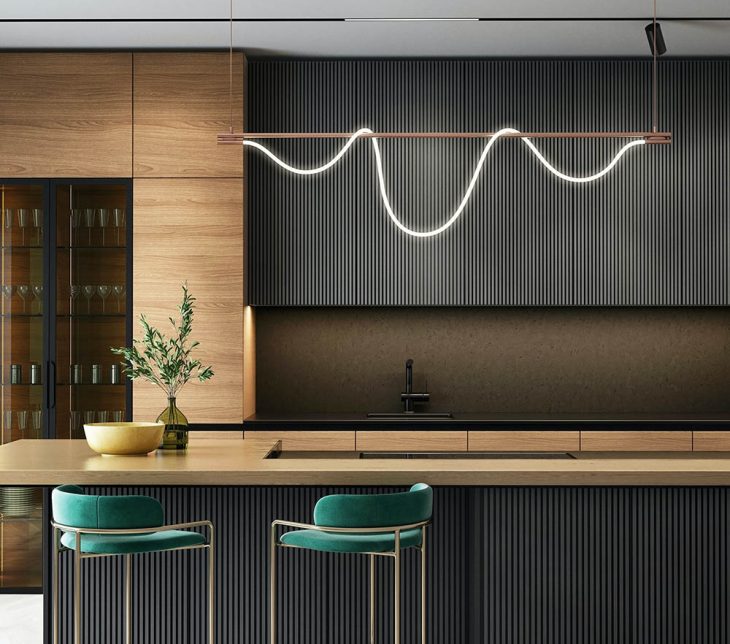 Provide Options
Some guests prefer to stand, others prefer to sit. Aside from the dining area, you should offer other options to your guests, including comfortable seating (for the elderly), tall counters for standing guests, and some bar stools for those who love sitting in the kitchen while dinner is being prepared. It's also important to consider the traffic flow. Are you accommodating large groups of people? Then you should consider designing work stations that can keep them from gathering and create busy areas. For example, you could keep the sink and dishwasher to one area of the kitchen, and cooking spaces to another. This way, guests will feel more comfortable flowing through certain parts of your kitchen space.
Tip: Add a beverage station or a bar to give guests access to refill their glasses whenever they want.
It's Often About the Smallest Details…
That make the biggest impact, right? Are the chairs too tall, or the lights too bright? Is there something noisy in the kitchen that cut people's conversations? You guessed! Natural lighting can have a huge positive impact, as well as large window doors that can provide direct access to the outdoors. This will turn your kitchen into a space that makes people not want to leave your home anymore (although it is kind of late). However, if natural light isn't available, then supplement the space with a soft, adjustable light. It will bring much comfort to you and your guests.
Also, consider soft-close drawer slides. It allows you to close drawers silently and easily. It's protective for your cabinetry, but also, it will greatly reduce the noise coming from the kitchen, allowing your invites remain engaged to their conversations.
Picturing such a versatile kitchen just makes you want to go straight to kitchenwarehouseltd.com and complete kitchen units, replace doors, and so on. Additionally, add speakers into the walls to provide the chance to play music whenever you feel like cooking and dancing.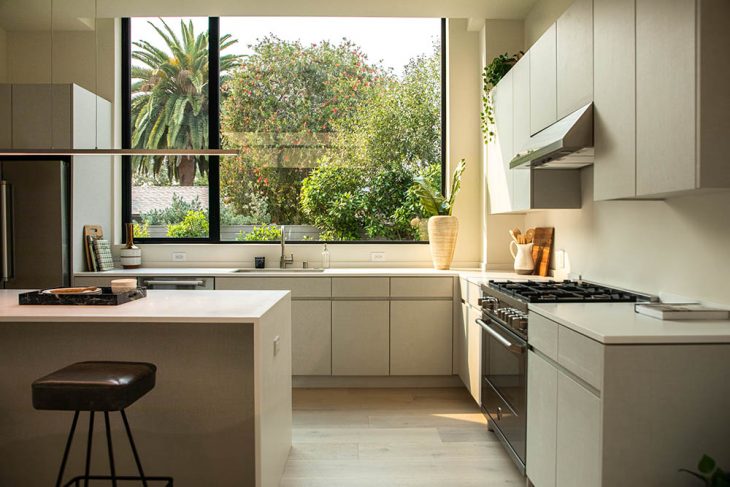 Is an Open Plan Kitchen a Good Idea?
It's perhaps one of the biggest questions homeowners have, especially families. And this is influenced how people approach kitchen design and designing homes, generally. With all benefits mentioned, open plan kitchens don't always satisfy all people. And there are several reasons why it's not ideal for everyone: the absence of walls can make too much noise for the rest of the family. From time to time, we all need a little privacy, and it's not ideal to isolate ourselves to get it.
Making Space for Entertaining
While an open space kitchen is not ideal for everyone, others love to use their kitchen as an entertaining space. For this, you'll need to extend and combine rooms in your home. An open floor kitchen depends on a mixture of functions and forms. Before planning the layout, think about how exactly do you want your space to look? think about kitchen color ideas, lighting, and where you should position the oven, dishwasher, and so on. All of these factors must be considered to help illustrate each zone in your social kitchen.
Opt for a middle island that can function as the central piece, as well as a multi-functional thing, like a breakfast bar. If you don't have enough room, create an area where people can gather. Modern warehouse spaces and private loft apartments are ideal for creating an open space kitchen. You can add wood touches to create that sensitive modern kitchen that feels so inviting!
An open plan kitchen is considered a great idea, especially in modern houses. Sometimes, an interior designer can make a difference in decorating and choosing colors for your new kitchen. An open plan kitchen adds much value to a home. Improving the space in your home and maximizing the views to the yard will give a purpose to your home. This is what a "dream kitchen" would look like, according to home interior designers.