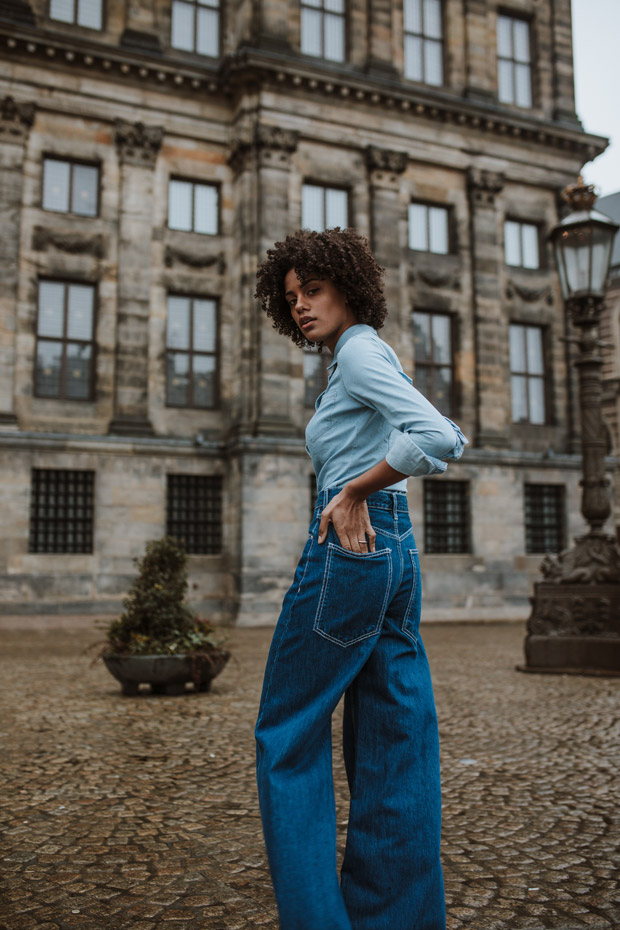 A trend classic among jeans that has prevailed to this day is the high waist jeans – a cut that sits tight on the hips and at the high waist and optically flatters every silhouette. The higher waist height of the waistband, together with the trendy denim fabric, puts every figure in the best light. Another pair of pants that is comfortable and stylish at the same time is jeggings – a trendy stretch mix of tight leggings and denim material. They can also be worn in the office without any problems – combine them with an elegant silk blouse and a short blazer – your look for a business meeting is ready.
Although in terms of pants this year white predominates, there will also be room for other tones. Eugenia Silva opts for black with this model from the Italian brand Golden Goose, creator of the most coveted luxury pants. We also recognize it as a fashionable all-rounder that you can combine with blouses, t-shirts and don't forget the elegant Golden Goose jeans.You will recognize them by their star on the side and a peculiar detail: their used look that comes from the factory. Kate Moss, Sienna Miller and Alessandra de Osma already have a pair. Traditional craftsmanship meets modern design at the Italian luxury brand GOLDEN GOOSE. The DERYN jeans embody the relaxed character of the brand with their workmanship made of robust cotton denim, the distinctive used finish and the loose fit.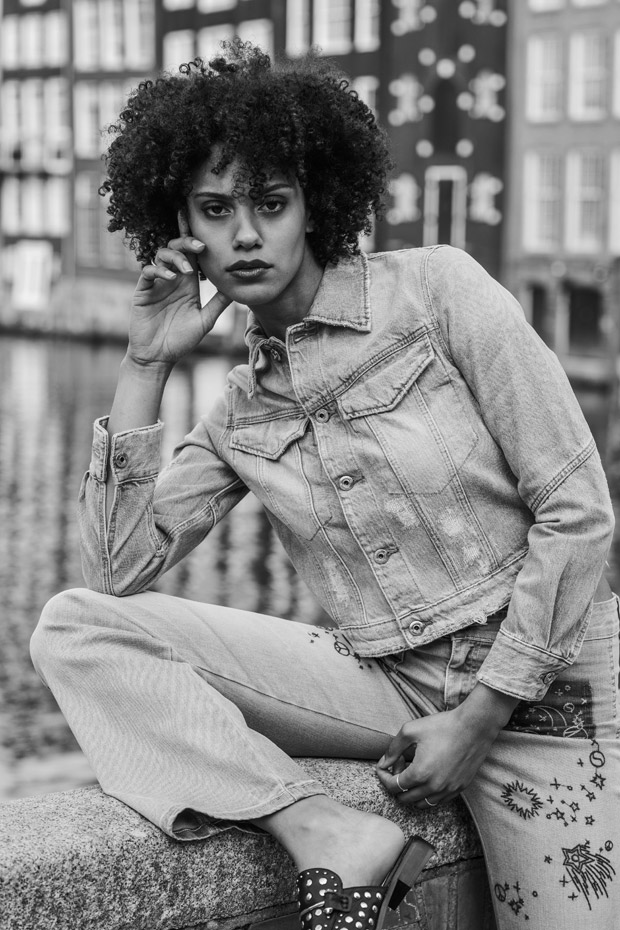 History of Jeans
The history of jeans is no longer a secret and yet many do not know how it actually came about. Although it is our daily companion and can be found in every wardrobe, no one knows exactly where it actually comes from. The first images that pop into your head when you think of jeans are America, liberty or cowboys with their cool jeans – and that in and of itself is not wrong. Levi Strauss designed pants for the gold diggers that are both durable and comfortable. But they didn't get the name "Jeans" from this life-changing event, but simply from mispronunciation by the Americans.
Jeans stand for versatile combinations, an it-piece and the piece of clothing that should not be missing in your wardrobe. Whether skinny, straight fit or feminine fit – there should be something for everyone. There have never been so many ways to combine jeans as there are today – and there are no limits to what you can do. If you are more the sporty type of woman. Whether classic with a blouse or something chicer with a beautiful blazer and pumps – all options are open to you here.
No wonder, because the unique look and the remarkable durability make jeans something very special for every occasion. Depending on the washing and dyeing process, your favorite jeans will have a very individual look. It doesn't matter whether you prefer long denims or the three-quarter or 7/8 version. Denim is relatively strong, durable and easy to work with.
High waist fashion trend for curvy women: jeans
Jeans are always a safe bet when it comes to trousers. Almost everyone has the ingenious denims in the closet. Curves are also ideally staged by the thick cotton fabric. Stephanie Yeboah does it just right: her model has a boyfriend silhouette, but skinny or wide-leg jeans in the high-waist version are also a fashion must-have.
How high can high-waisted pants go", how high can the waistband still slip? That was the headline for a story in New Yorker magazine. The author identified herself as a high-waist disciple – if Rachel Syme had her way, the bond bumped into the bosom. She wrote that the high waistband is every woman's friend because it doesn't hide the buttocks and hips, but rather emphasizes them and therefore celebrates them. She wrote that high-waist jeans are incredibly comfortable. She feels safe in it, protected, somehow hugged tightly. For her, it's the only acceptable pant silhouette, "a shape that caresses and supports the body, as if it were holding my internal organs in place."
Important: it's the proportion that counts. A waistband that covers the stomach nicely should not be too high. A high waist is not always the same as a high waist. Our elegant women's trousers feature our innovative Signature High Waist with three buttons. This conceals the stomach without cutting into the hips. The waistband sits perfectly in the lower back, even when you bend over. Our waistband is designed in such a way that it doesn't have too much fabric on the stomach either. This avoids too much fabric protruding from the stomach and unnecessarily emphasizing the stomach.
Push up effect: Shaping and push up simply belong together. All women's trousers have a subtle push-up effect, which means they are cut in such a way that the bottom is slightly lifted and shaped. The apple butt look is also supported by the piped pockets (blind pockets) on the buttocks and the buttons placed in the right place.
Images from DESIGN SCENE STYLE: Denim Takeover in Amsterdam by Liselotte Fleur
– See the full story here