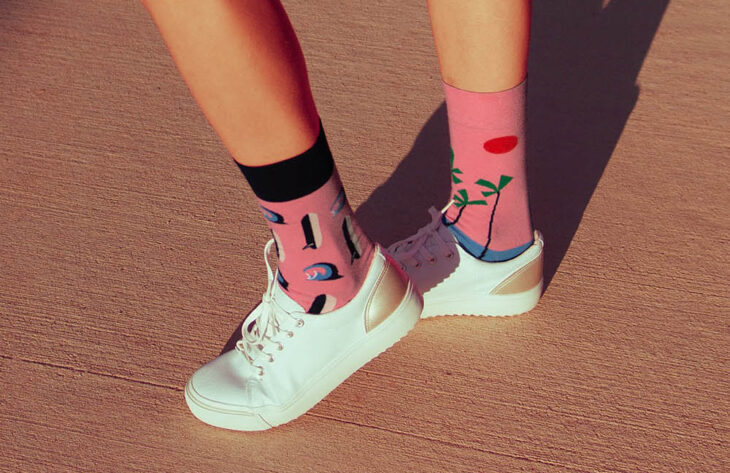 I know what you're thinking, "I cannot make mistakes when it comes to wearing socks. All I have to do is put on a pair and go."
Sorry to say, but it's not that simple. Socks have a huge impact on a look but also how much your feet sweat, how you walk, and your overall comfort.
Did you know that donning the wrong kind can even cause back issues? Most people don't realize this, but choosing the right pair is as important as choosing the right shoe for your needs.
So, without further ado, here are some common mistakes to avoid.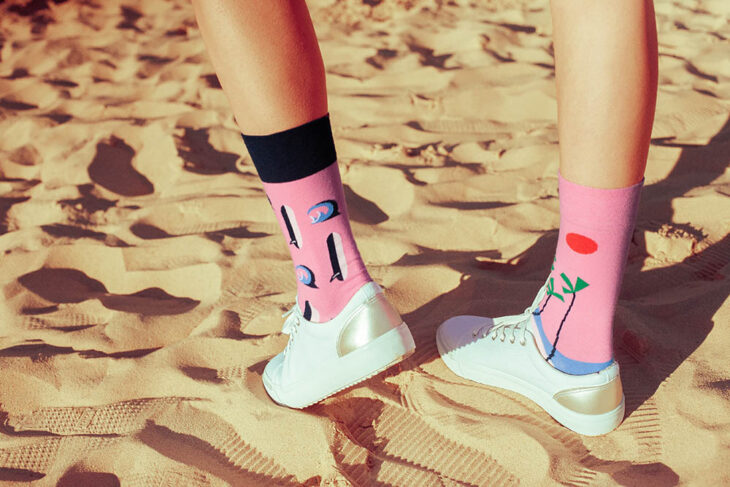 1. Wearing Socks Meant For Different Occasions
The biggest mistake is wearing shoes and socks meant for different occasions. Regardless of color, even a black sports pair doesn't go with dress shoes.
Sports socks are made of heavier cotton material. They also look ribbed and bulky such that they bunch over dress shoes. So don't try combining a sports pair with your stylish leather shoes. And forget about wearing running shoes for hiking.
Choose a pair according to the activity you're doing to create a look that's cohesive and balanced. You might think your socks will be covered by pants, but you never know who will catch a glimpse of the material underneath and notice the mismatch.
2. Wrong Size
Putting on a pair that doesn't fit properly is a surprisingly prevalent mistake. A pair made for size eight feet won't be comfortable on a size 11 feet. Too tight causes swelling and foot pain.
Even on the flip side, big ones are not for tiny feet – you're going to have excess material, which also causes discomfort in your feet. So stick to your size range, not too tight and not too loose.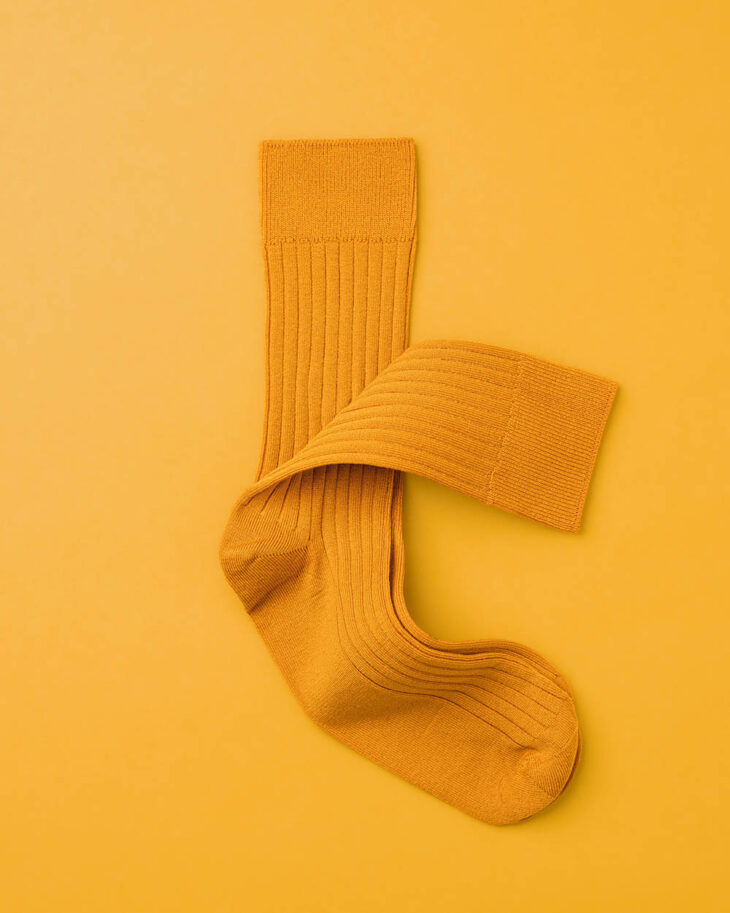 3. Wrong Color
Color choice is essential, especially in hot temperatures. Dark-colored ones make your feet hotter, so you should wear white ones on warm days or when exercising.
And if you do have to wear a dark-colored pair, make sure they are breathable and made with cotton.
It may not seem like a big deal, but it makes a huge difference in summer, during high temperatures. This step alone will prevent excess sweat and shoe odors as a result.
4. Not Washing Them
Always wash them after use, especially if you intend to wear them repeatedly. It helps prevent bacteria and fungus from building up, which results in odor and other health issues.
To avoid using them while dirty, try having enough of them in the first place. Seven to eight pieces are enough to prevent wearing them multiple times.
5. Wearing Torn Out Socks
Avoid wearing worn-out pieces. It leads to foot pains, blisters, and lots of discomforts.
Replace them when signs of wear and tear start showing, especially those with holes. They allow bacteria and can cause serious foot issues.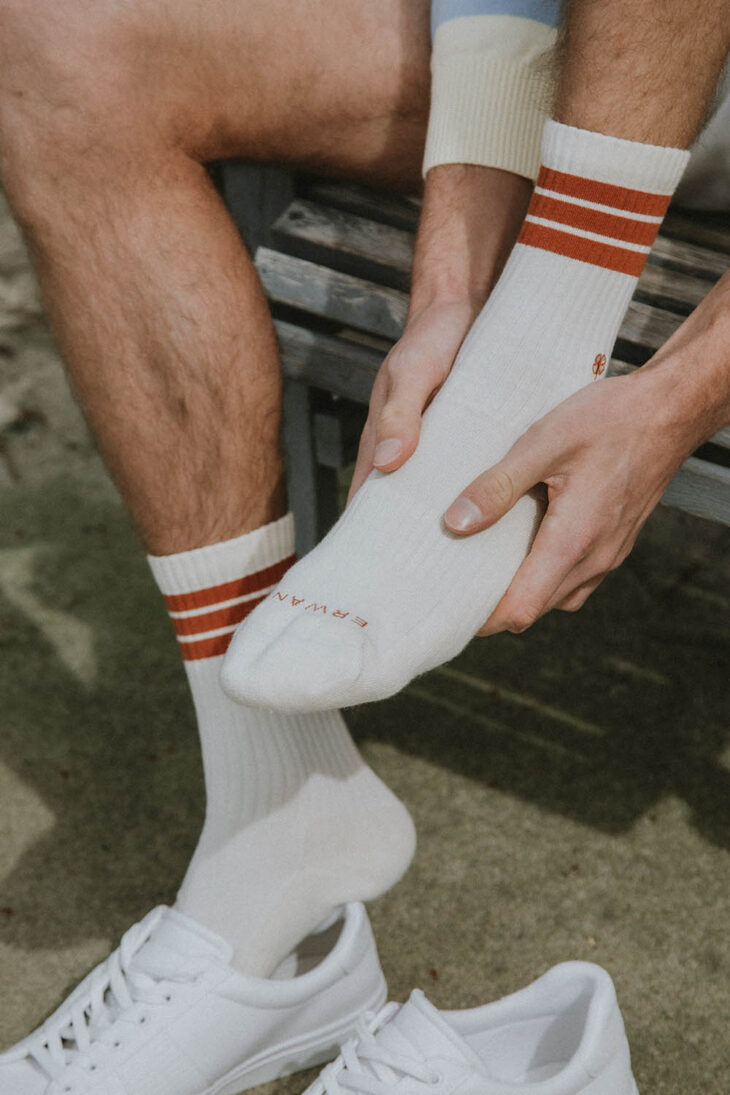 6. Material
One quick sign to know you have the wrong socks is if you feel the urge to take them off as soon as you get home. It might be due to the wrong size or bacteria if they're unwashed, but this discomfort could also be due to the material.
Stick to 100% cotton or a cotton polyester blend for everyday wear and avoid cashmere and angora. For athletics, choose bamboo or polyester and avoid cotton.
Conclusion
Socks are an important part of an outfit. They make someone look put together, especially if you are a man and wear them with a classic suit. Wearing the right kind may feel inconspicuous, but it sure makes a huge difference when you're in the wrong pair. So, it's best to avoid the six mistakes mentioned above to keep your feet happier and healthier.